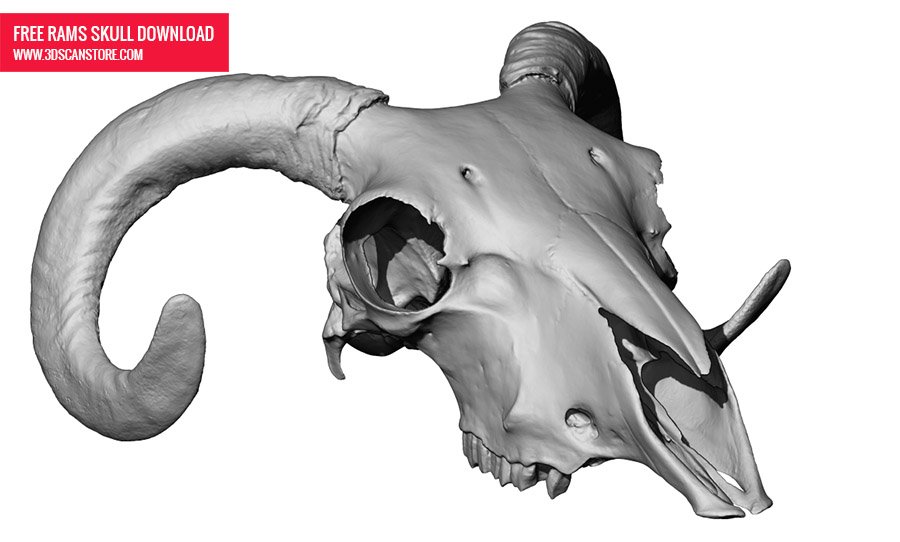 We are giving away a free high resolution 3D Rams skull perfect for making demons, monsters or whatever you see fit to use it for. Scanned to a very high standarded making use of over 180 x 18 megapixel images we have managed to capture every detail. The skull has been cleaned up and decimated using Zbrush and is avaliable as either a ZTL or a Decimated OBJ..
All we ask is that you subscribe to our Newsletter so that we can send you a few emails a month keeping you up to date with the latest new releases and special offers on the store.
If you have already subscribed to the mailing list please check your inbox for the news letter as there is a direct download link avaliable.