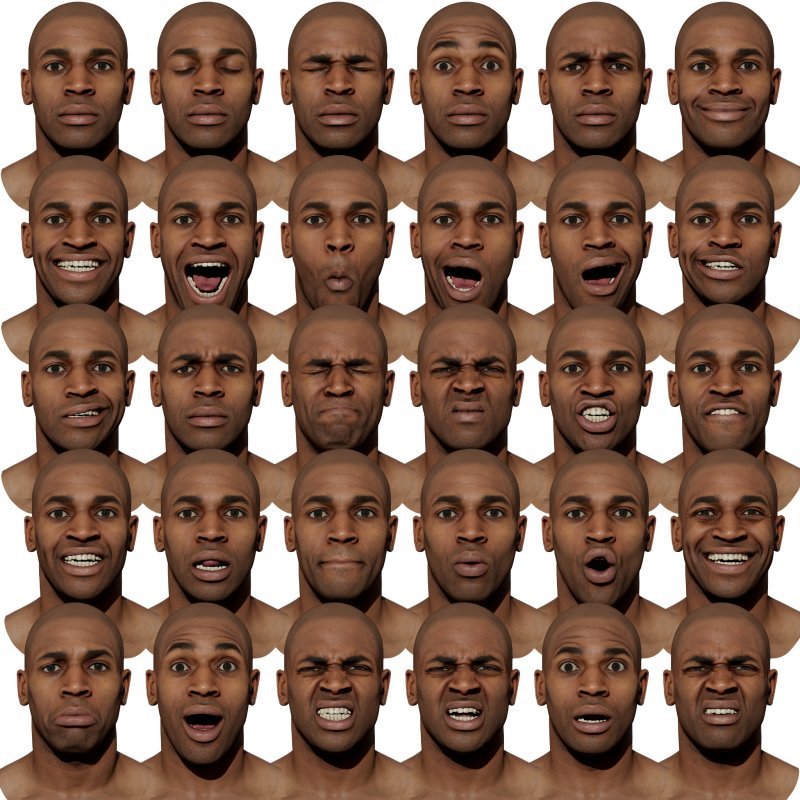 -50 %
Expression 3D Scans
Model:

30 x Expression Scans / Retopologised Male 01

SKU:

FACSM01
This retopologised expression pack contains 30 rig ready retopologised head scans complete with eyes, teeth, tongue, lashes and eye wet geometry. All scans have been wrapped using optical flow and the facial expressions have been isolated and stabilised. Each cleaned scan comes with a 10,000 x 10,000 pixel colour, normal and spec map in both uncompressed PSD and JPG format
as well as shared textures for the secondary meshes such as eye and mouth parts in jpg format
. We have also included the high resolution 6 subdivision level Zbrush file and level 1 exports in both OBJ and FBX format. Included with the download is the marmoset toolbag scene containing the neutral head that we used to render these images.

Note :: This is a very large download containing 3 x 12 GB files totalling 36GB


Data Sets includes
30 x Zbrush 2020 tool with 6 Subdivisions for each expression scan
30 x OBJ Level 1 exported meshes
30 x FBX Level 1 exported meshes
30 x 10k Pixel PSD Albedo / Spec / Normal Maps
30 x 10K Pixel JPG Albedo / Spec / Normal Maps
Eyes, Mouth, Teeth and Lashes with texture maps
Unwrapped UV maps
Marmoset Toolbag scene (compatible with Marmoset Toolbag 3 only)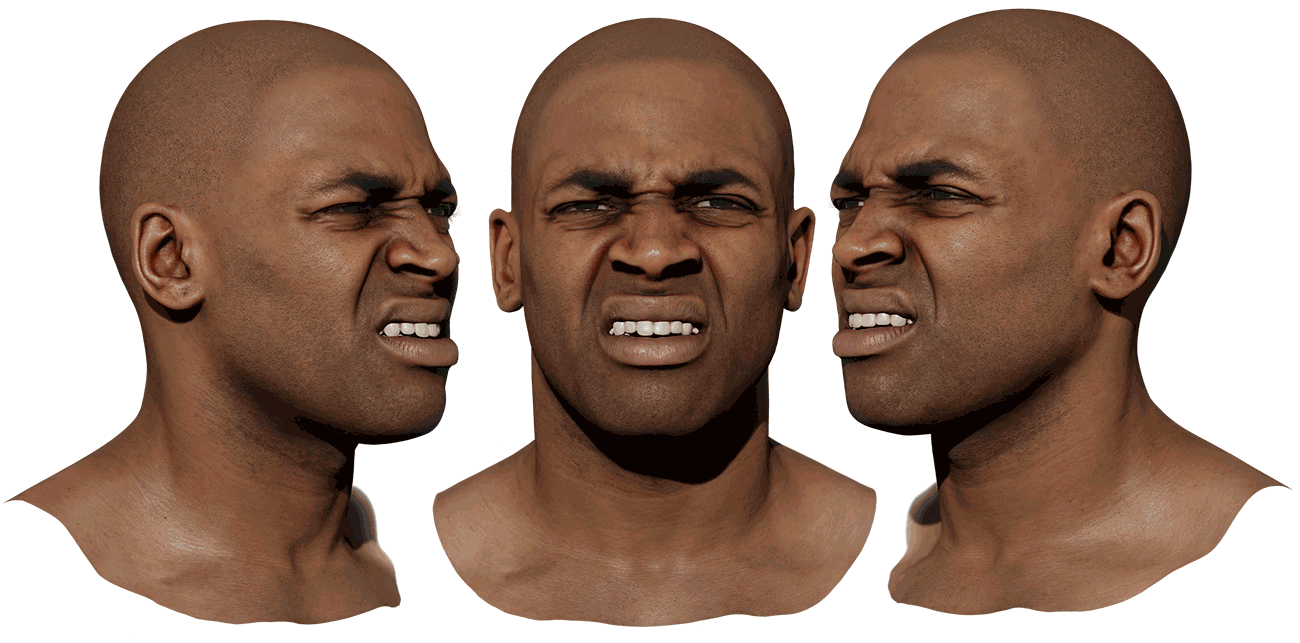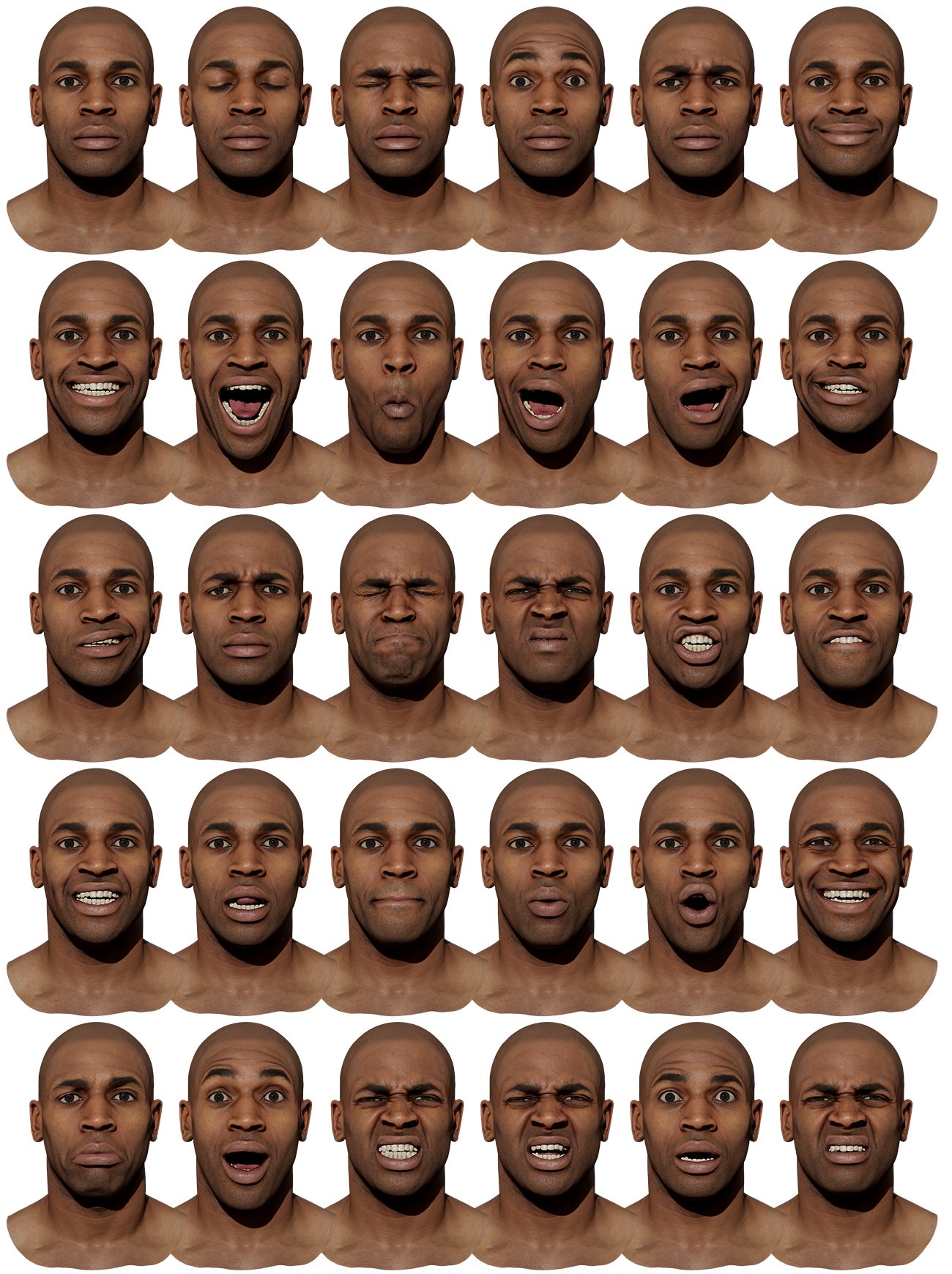 Retopologised Ready To Rig
Every model is created using the same optical flow wrapped mesh with the same point order and UV maps. This applies to all models in the pack including the teeth, tongue, eyes, lashes and eye wet geometry.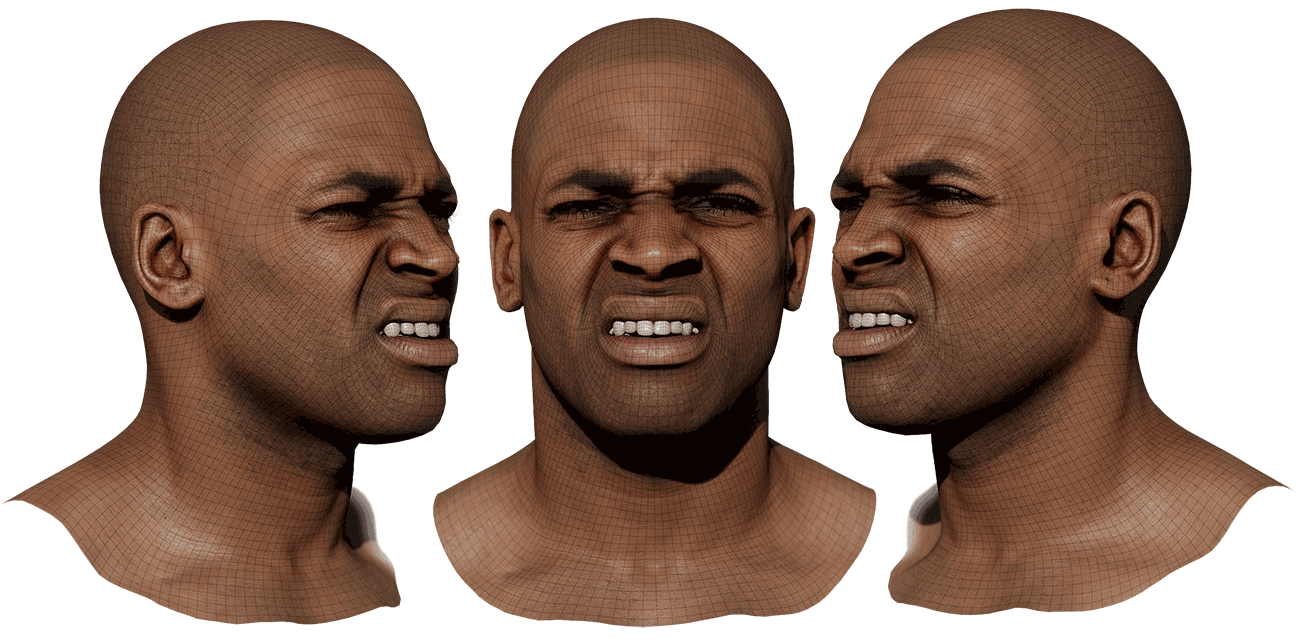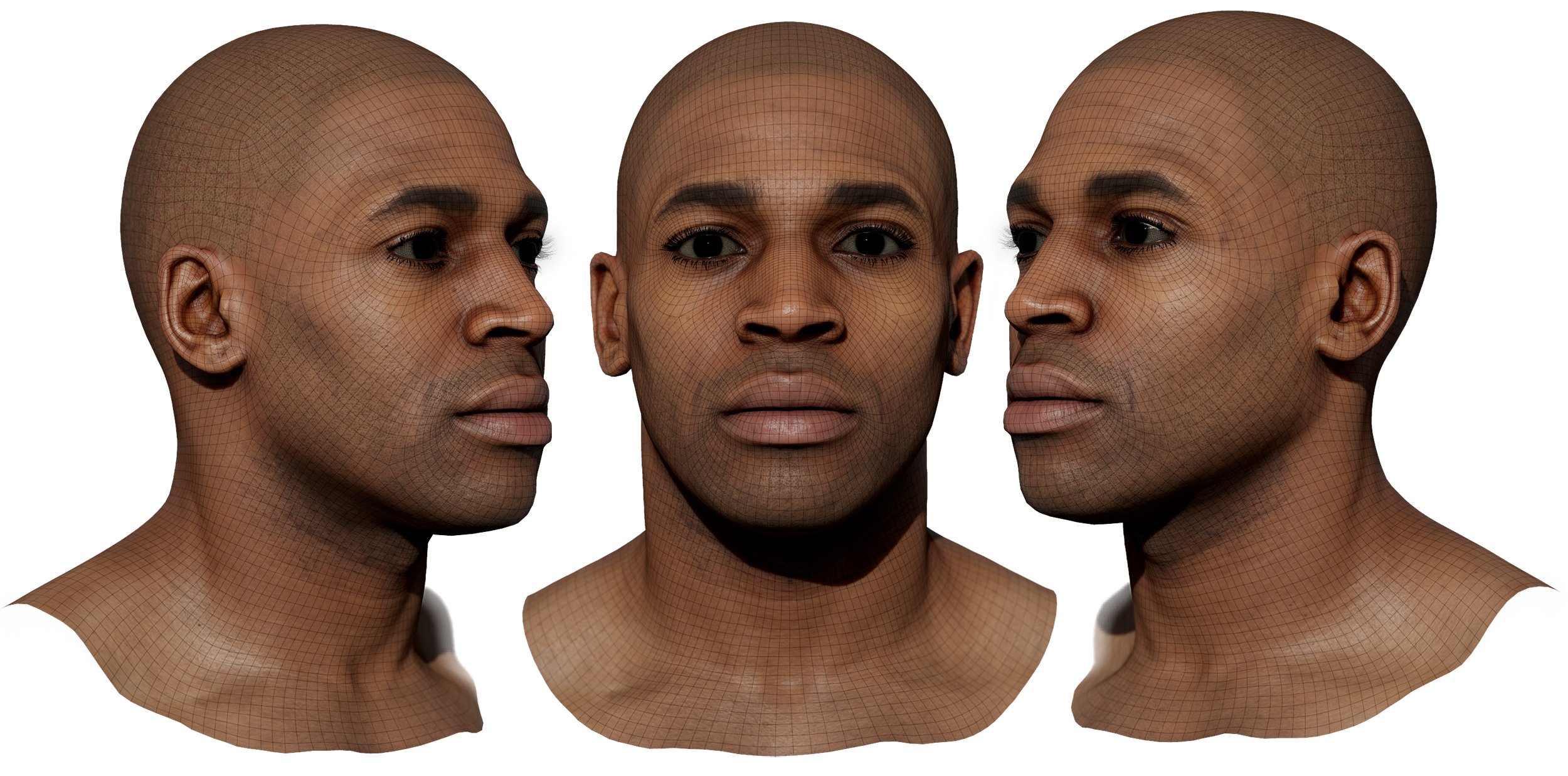 High resolution models
Every expression scan has been meticulously cleaned and details to create stunning high resolution details for every model in the pack. Renders below are captured in real time using Marmoset Toolbag 3. This scene file is included in the pack with the neutral head as an example.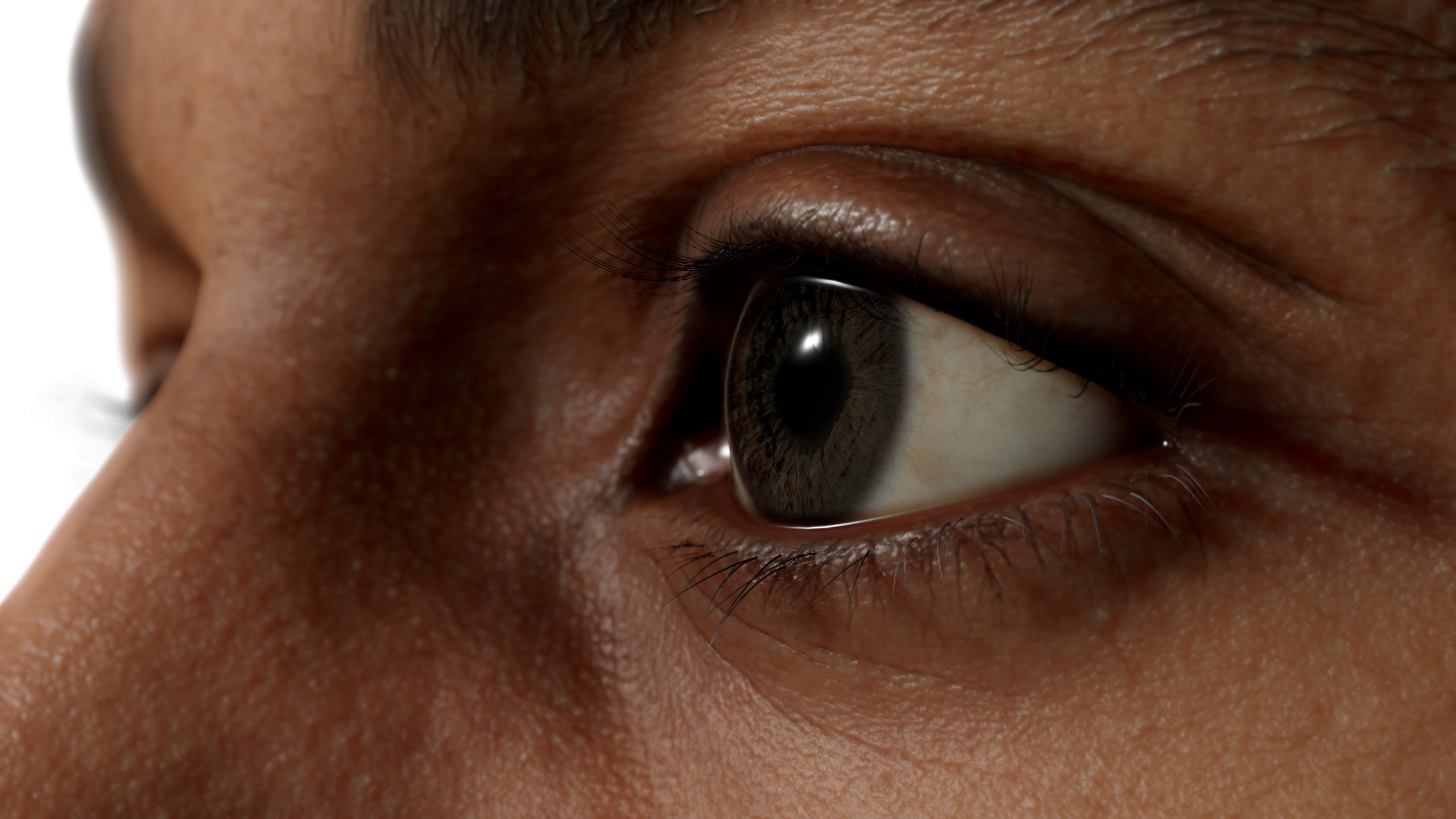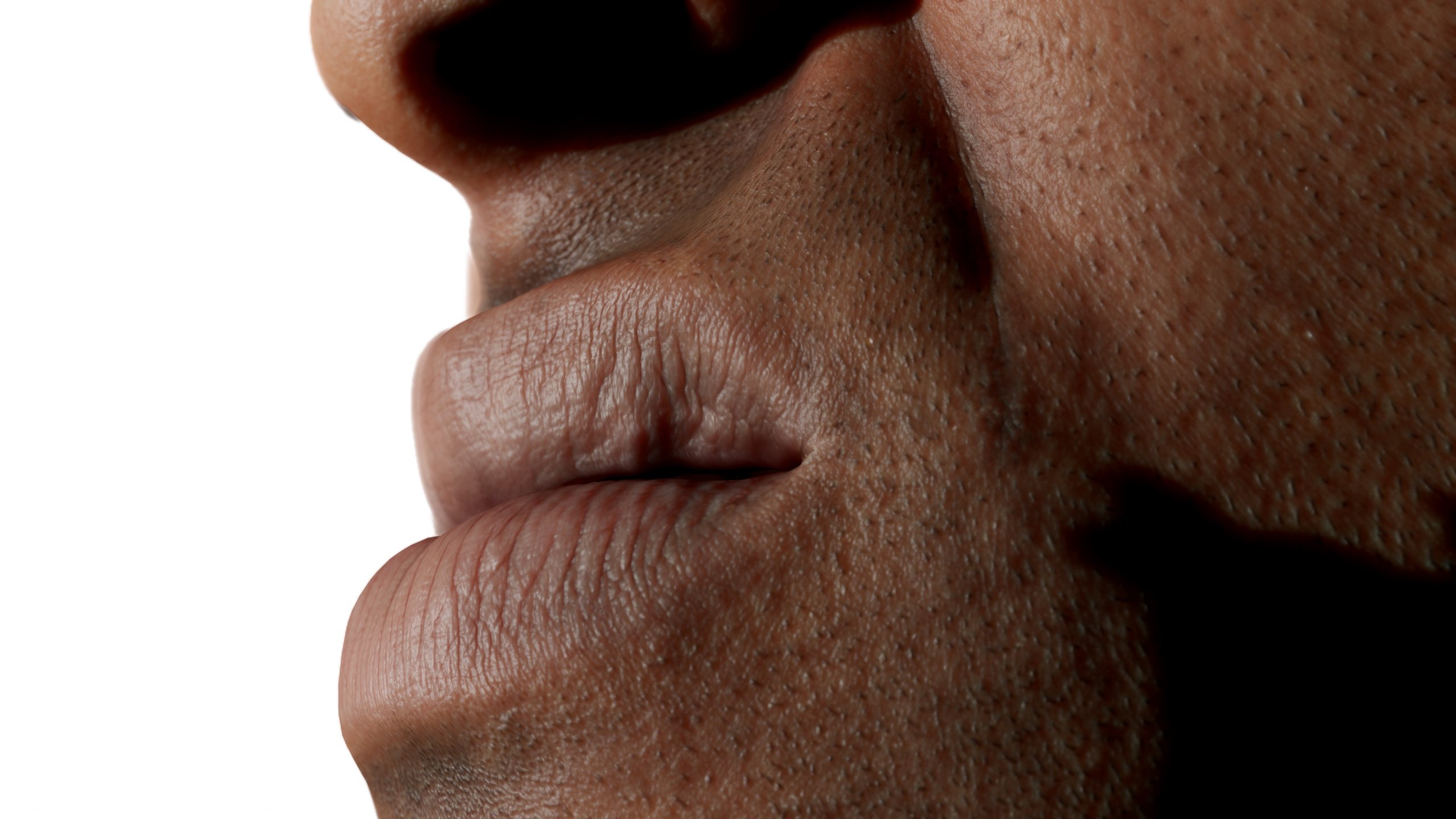 Texture maps
We have included a 10k colour, spec and normal maps in both PSD and jpg format for each scan.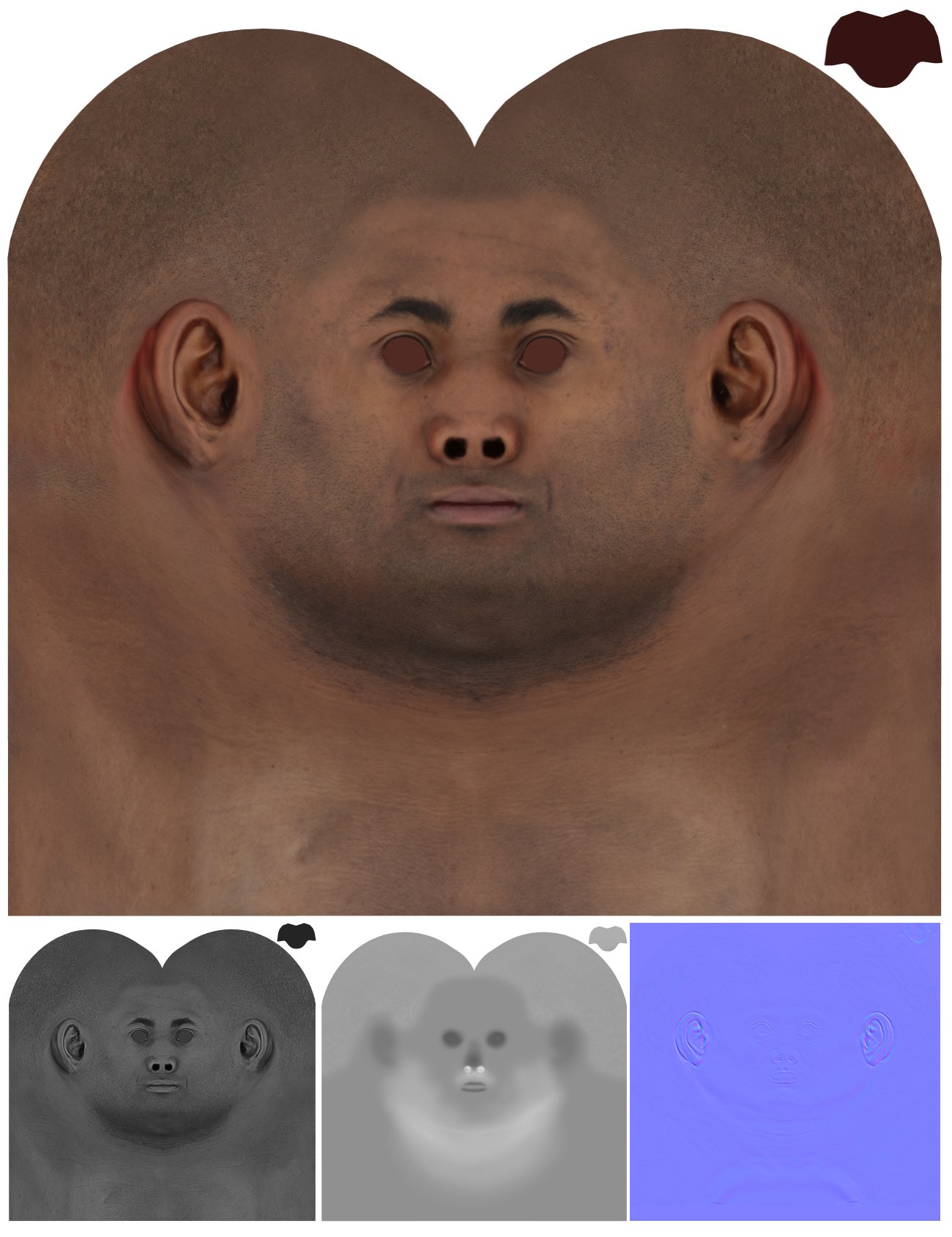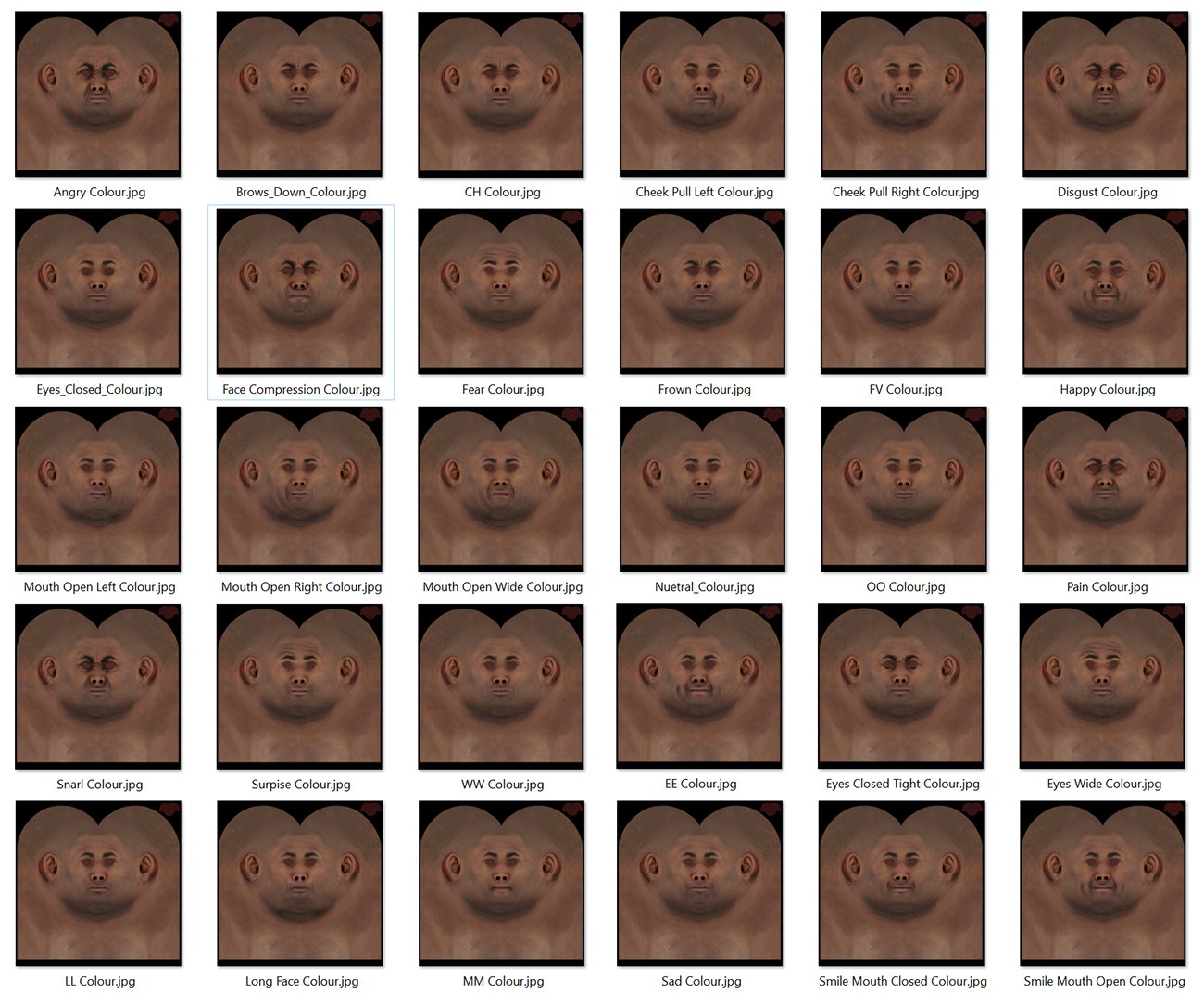 Zbrush source files
Each FACS model comes with the supporting high resolution Zbrush tool with 6 subdivisions.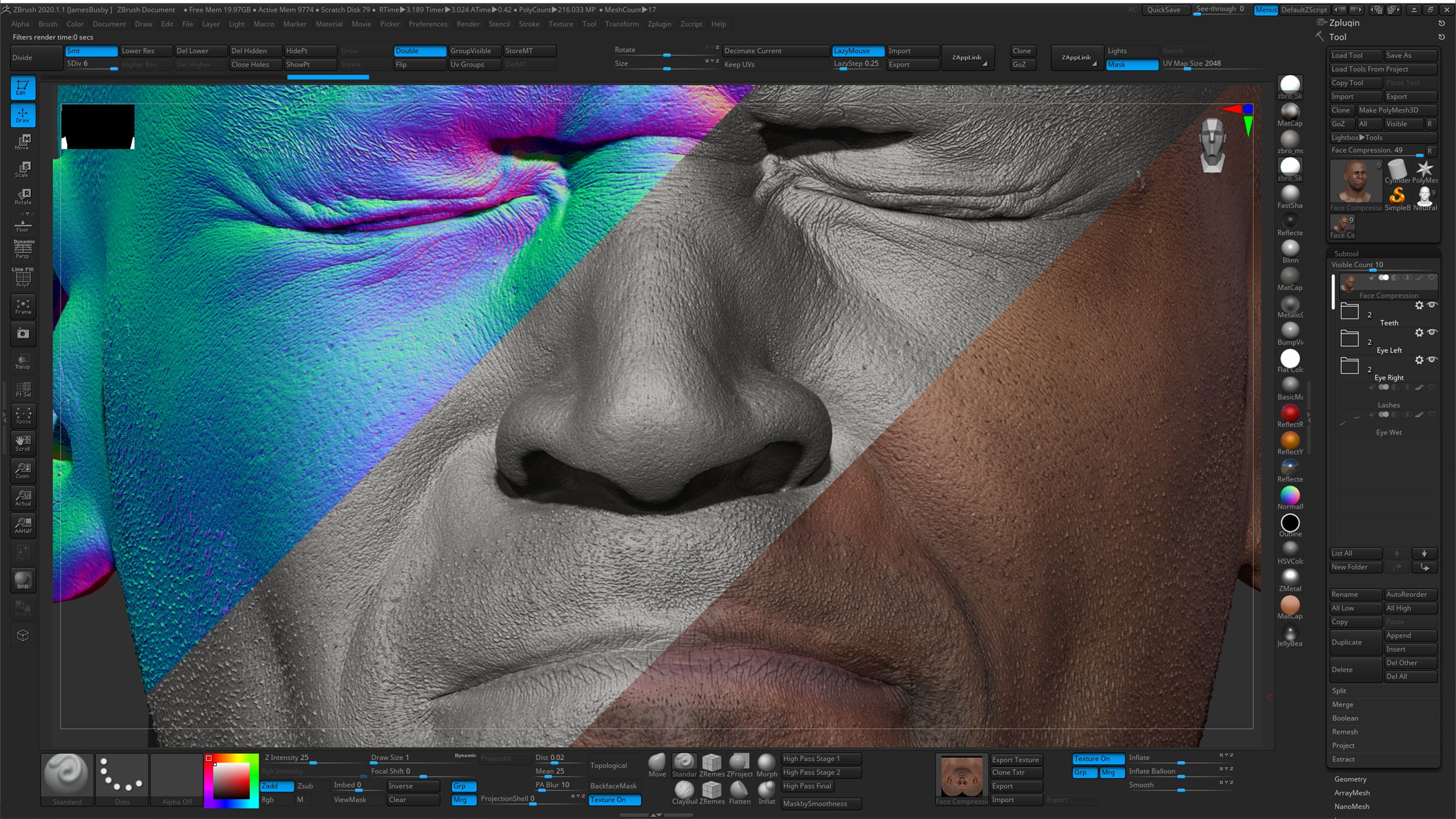 Marmoset Toolbag Scene

This 3d model can be seen in real time using the Marmoset Toolbag scene file included. Everything it setup in the scene including the subsurface scatting, reflection and micro normal maps to keep file sizes down this scene only contains the neutral scan.