-55 %
Ultimate Textured Male Base Mesh
Model:

Ultimate Textured Male Base Mesh

SKU:

UTMBM
Our ultimate textured Male base mesh features a fully quadded symmetrical mesh with no triangles and a 16K colour map, perfect for sculpting, wrapping and rendering. We have also included both A and T poses as well as single arm raised pose, all of which were created based on scanned data for realistic muscle deformation and placement.
Data Sets include
Zbrush tool with 6 Subdivisions
Lowest Sub Division 32976 Polygons
16384 x 16384 Pixel PSD colour map for body
8192 x 8192 Pixel JPG colour map for body
Unwrapped UV maps
Eyes and Mouth included with textures
OBJ Subdivision 1 Export
FBX Subdivision 1 Export
OBJ Decimated Subdivision 6 models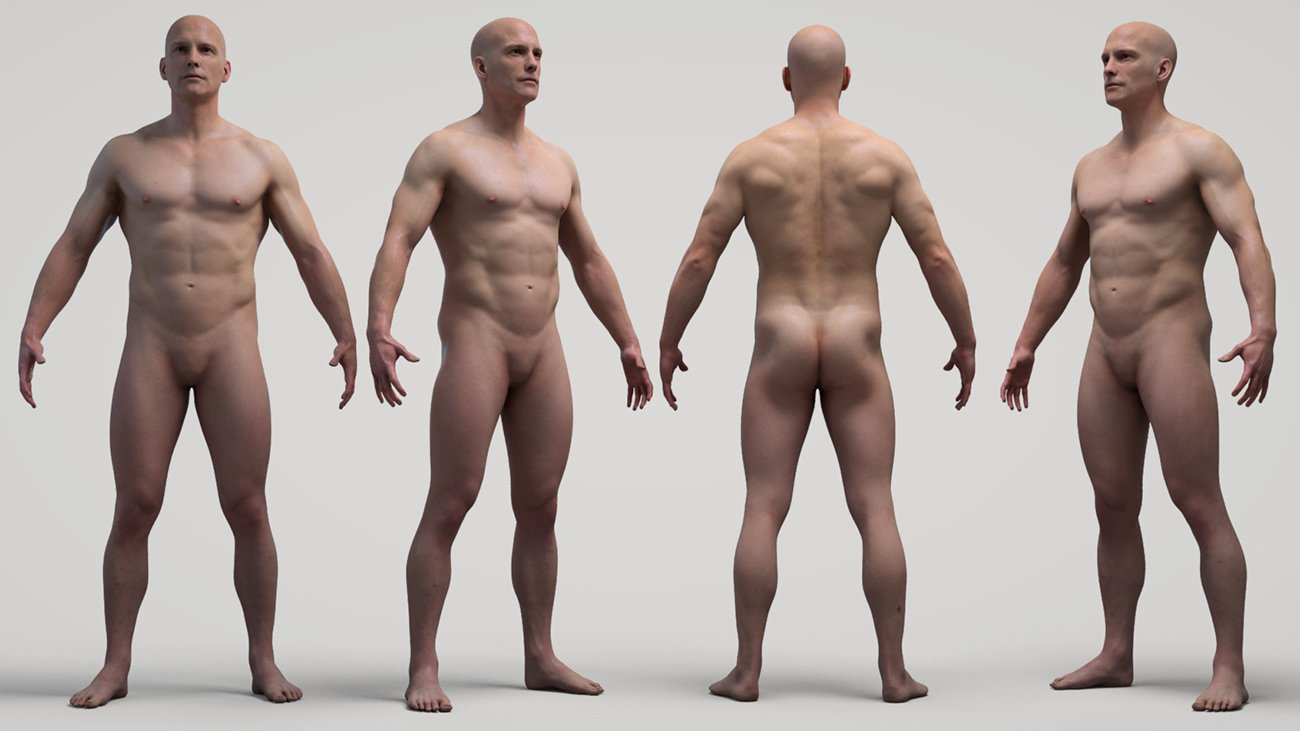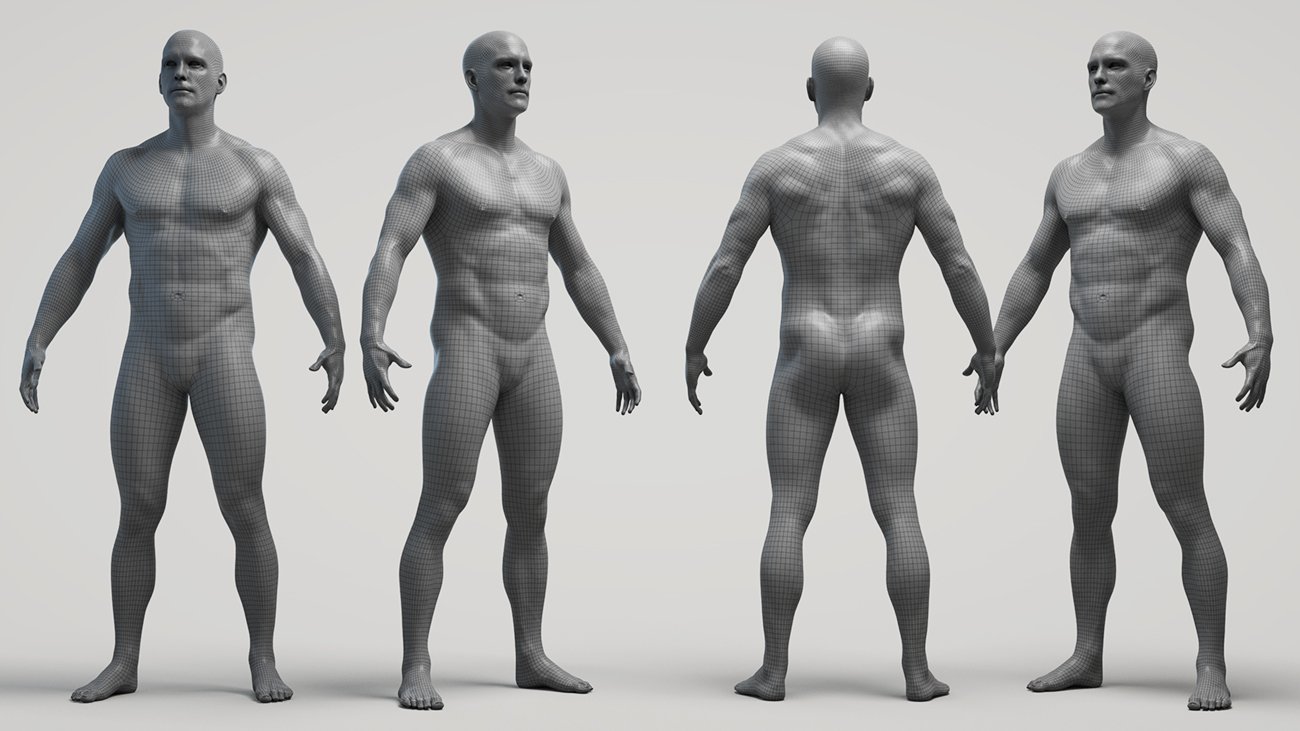 Polygroups
The Zbrush tools have been constructed with sculpting and projection work in mind with poly-groups that include individual fingers toes arms Jaw and ears.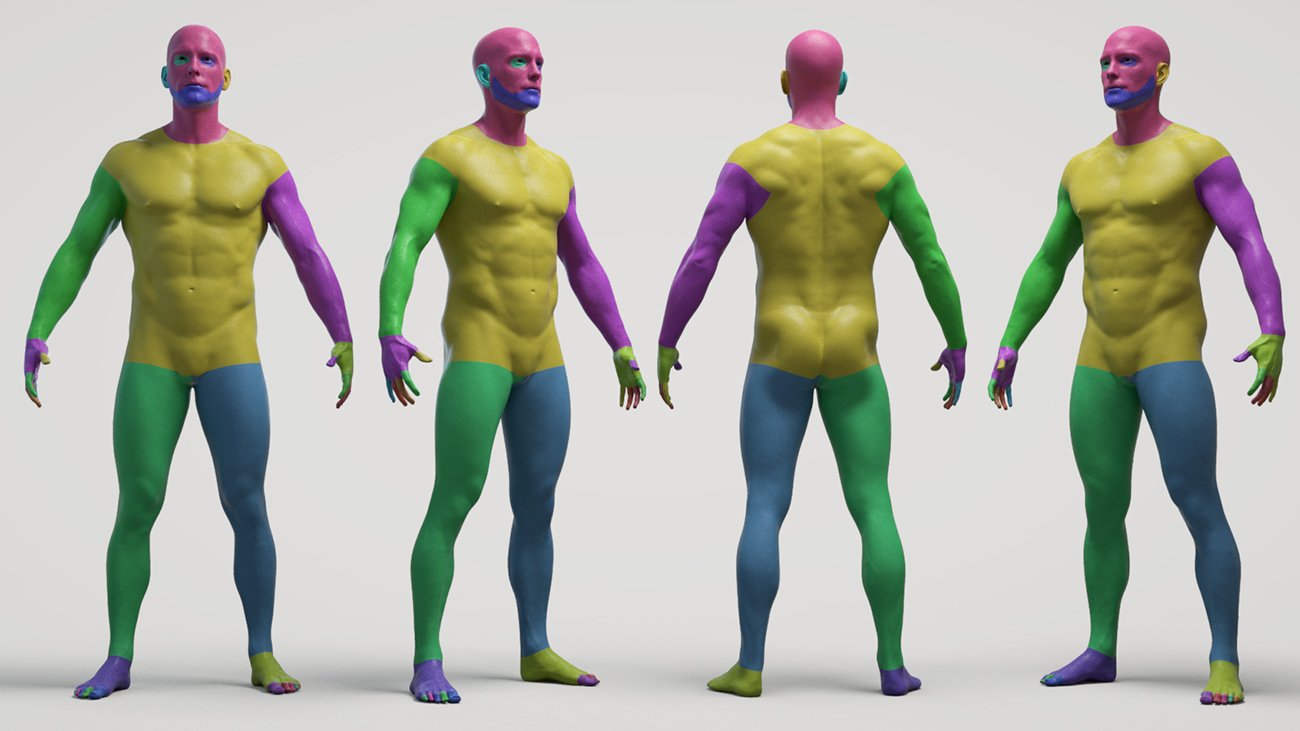 Zero Triangle mesh
There are absolutely no triangles in our base meshes, everything is 100% quadded topology (excludes eyes and teeth)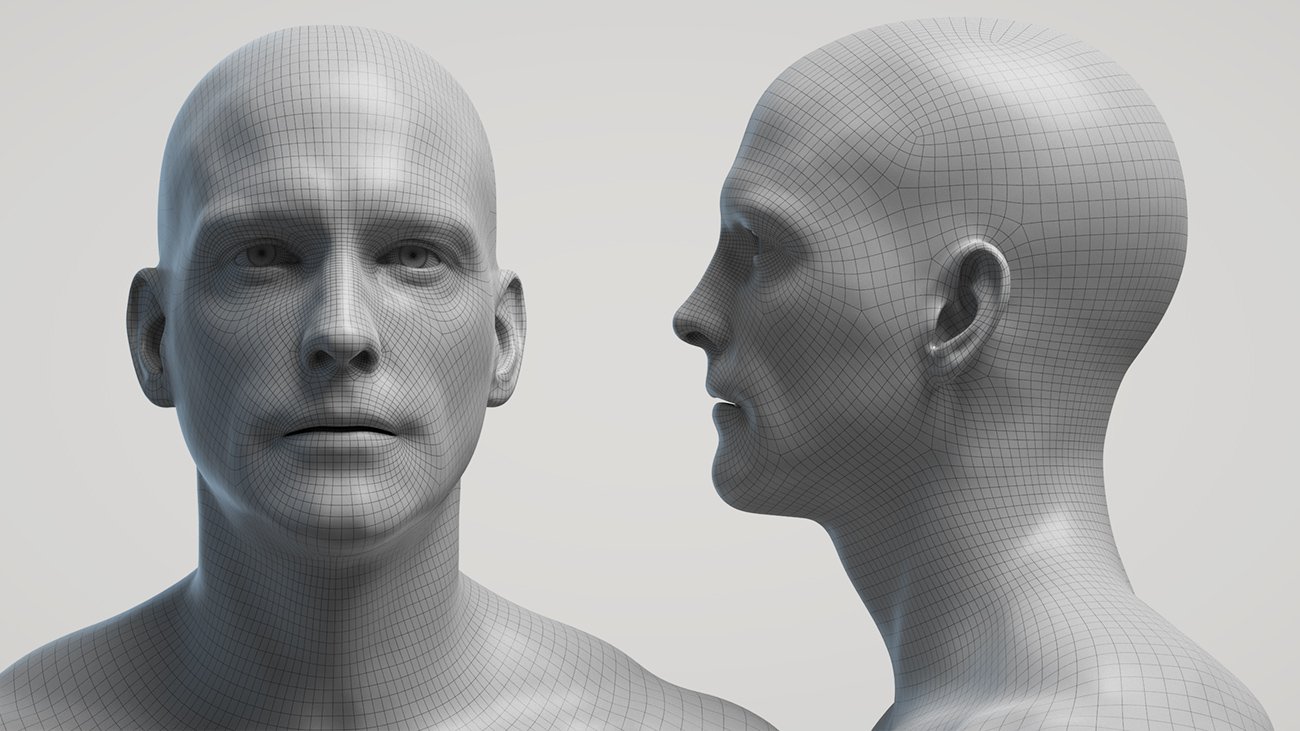 A and T Pose
We have included both A and T Poses created using the same mesh and morphed into place using a combination of wrap 3 and specifically captured scans for realistic muscle deformation.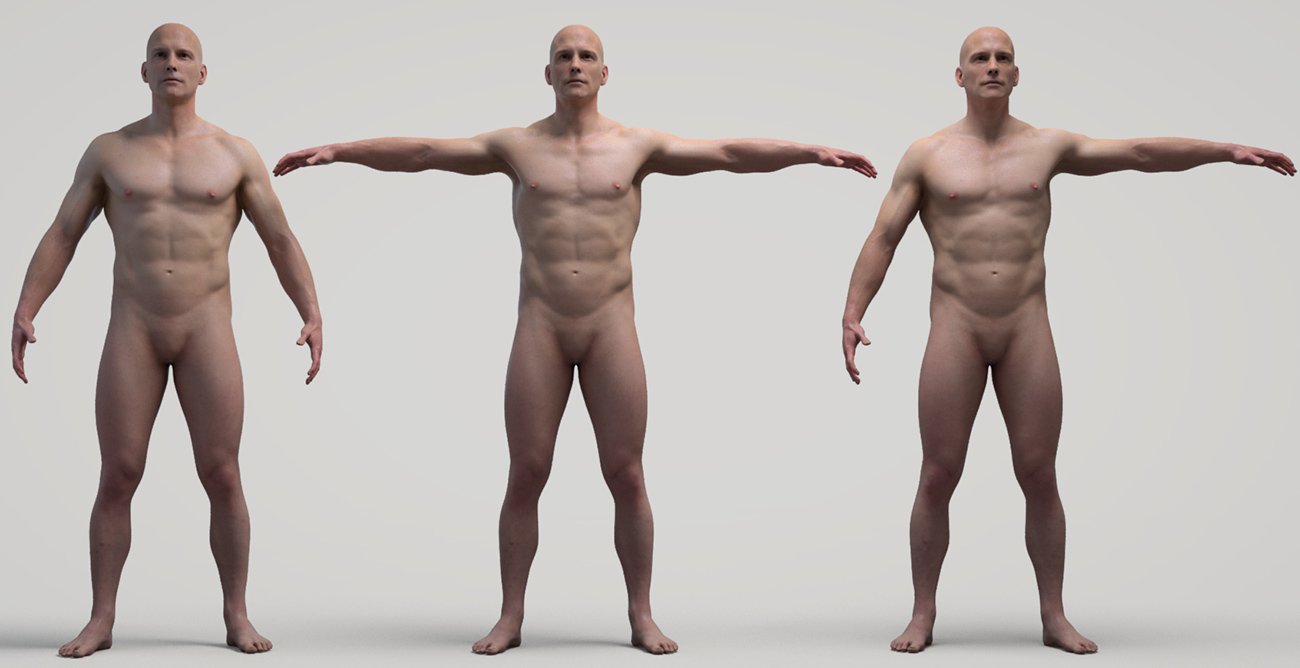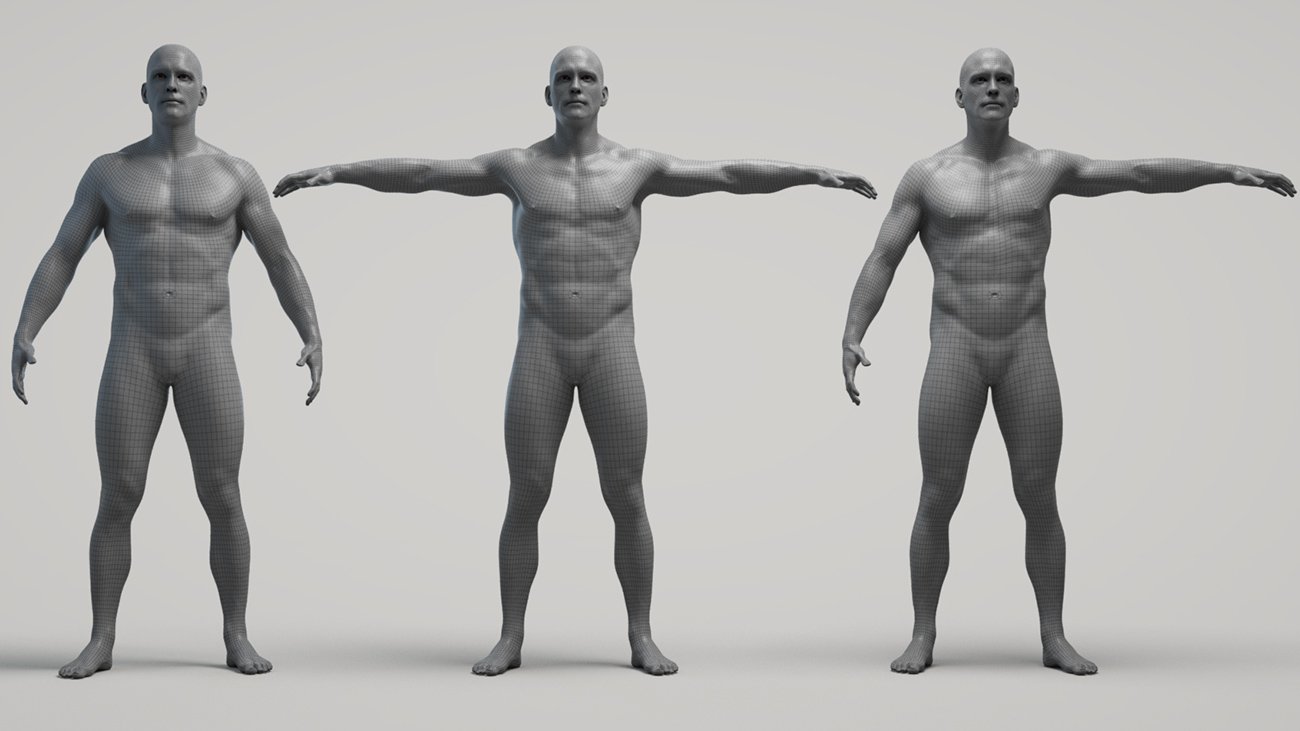 Clean unwrapped UV map
the mesh is unwrapped to make maximum use of the UV space with minimal distortion and includes a 16384 x 16384 pixel texture map in PSD format. We have also included an 8192 x 8192 texture map in JPG format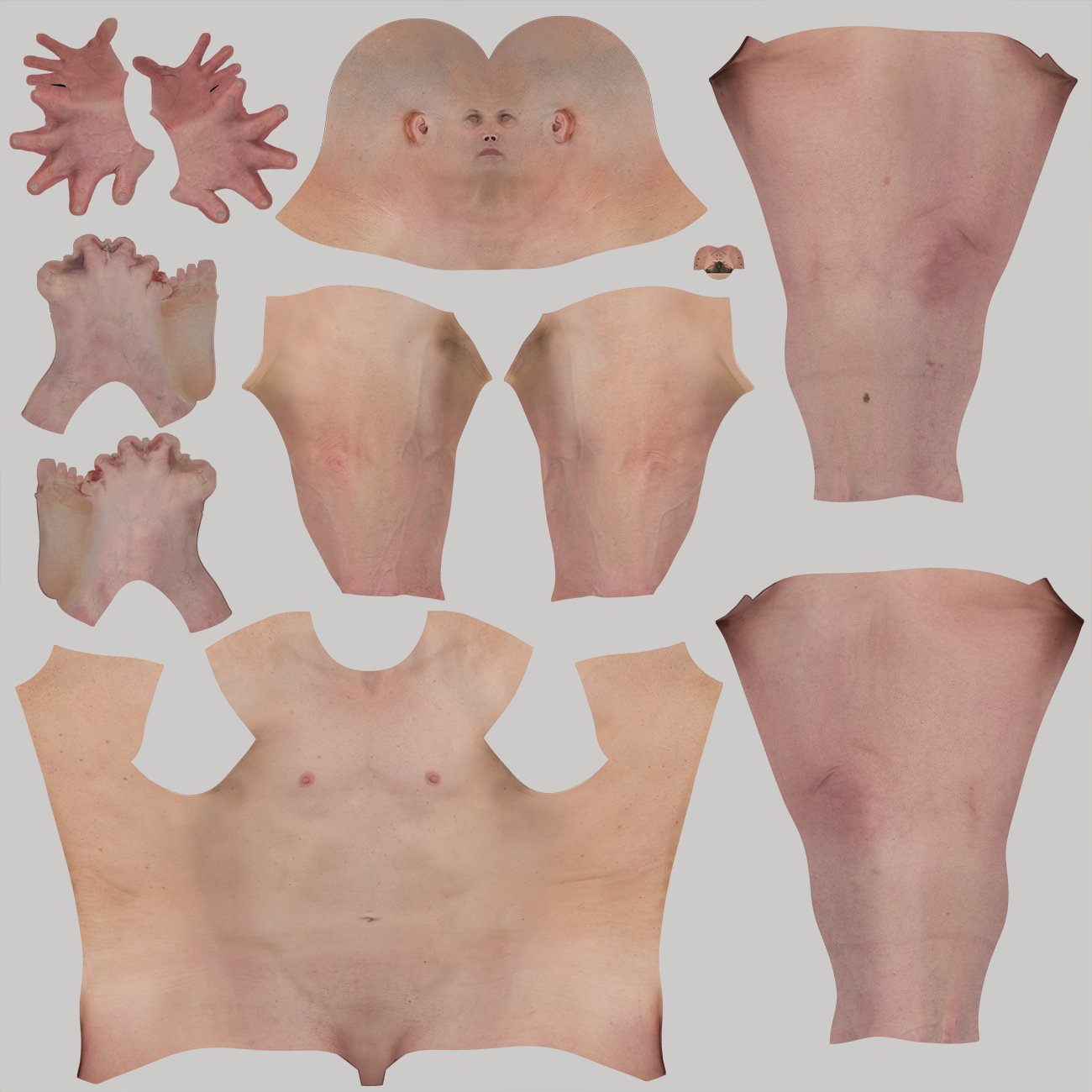 High resolution skin details
A layer within the Zbrush tool that contains the high resolution skin details