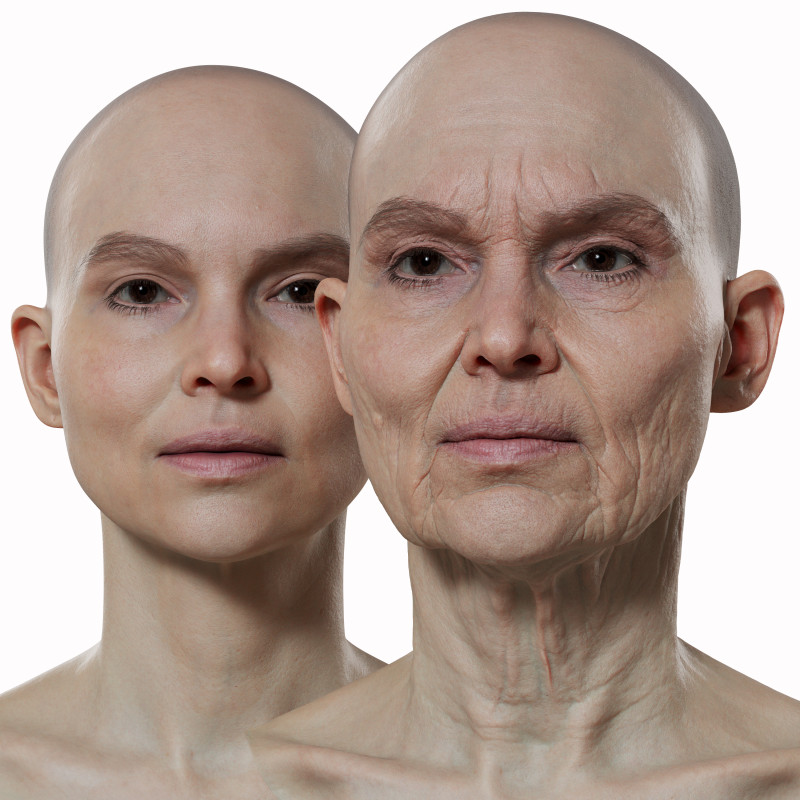 -55 %
Oldify
Model:

Oldify / Character ageing kit

SKU:

OCAK
Our Oldify character aging kit allows you to quickly and easily age your character using our Zbrush tool. We've put together a selection of full face wrinkle layers extracted from our extensive selection of scanned heads. Assuming you have used our supplied base mesh applying them to your sculpt is as simple as importing your model and enabling the layer. Wrinkles can be blended and mixed with ease using the morph brush to create unique faces. As well as the medium frequency wrinkles layers we have also included 3 high detail skin pore layers which will perfectly compliment the wrinkles and take your model the the next level of detail. Finally we have included a photoshop PSD file with 10 x cavity maps for each wrinkle set as well as 4 x albedo maps.
Special thanks to Niyazi Selimoğlu for providing the example model used in these tutorials :: https://www.artstation.com/niyoo


Data Set
1 x Oldify Zbrush tool with 10 x wrinkle layers and 3 x high frequency skin layers (Zbrush 2022.0.2 or later required)


1 x 8k PSD with 10 x cavity maps and 4 x albedo maps


1 x Guide map


1x Base mesh

Tutorials

ZTL with 10x Wrinkle layers
Simply replace our base model shown here on the right with your sculpted / wrapped mesh and enable the layers to instantly transfer scanned wrinkles to your mesh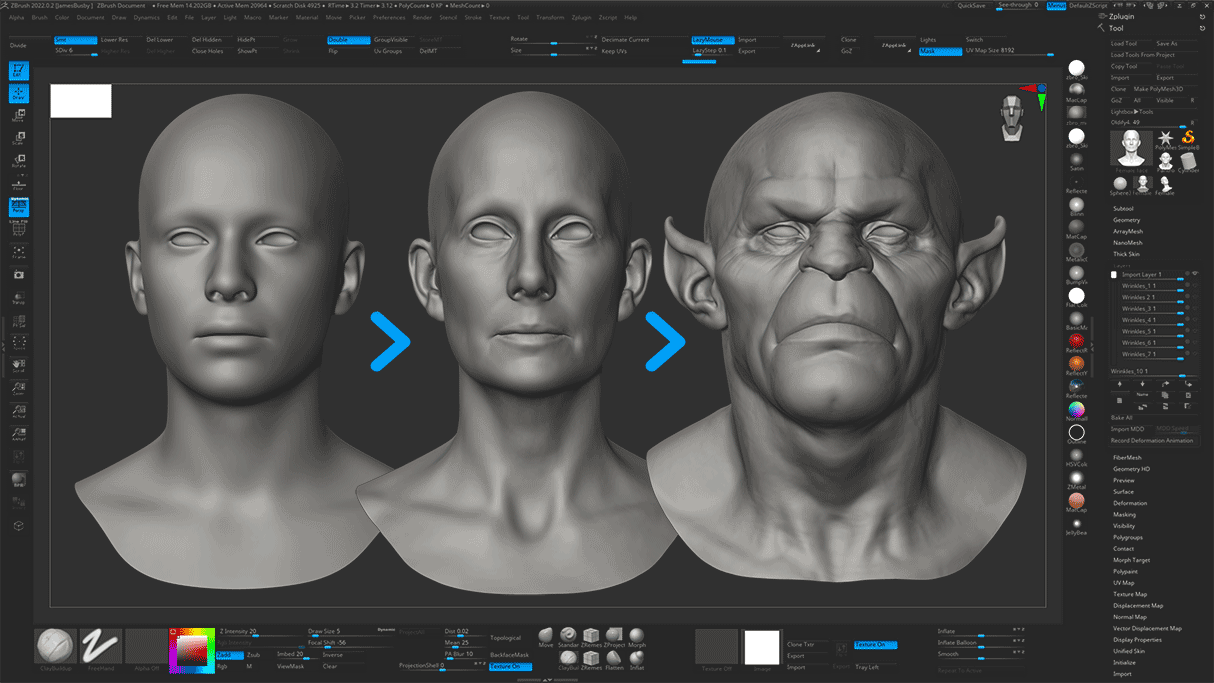 3 x Fine detail skin pore layers
We have included 3 high detail skin pore and file line layers to instantly add an extra level of detail to your model.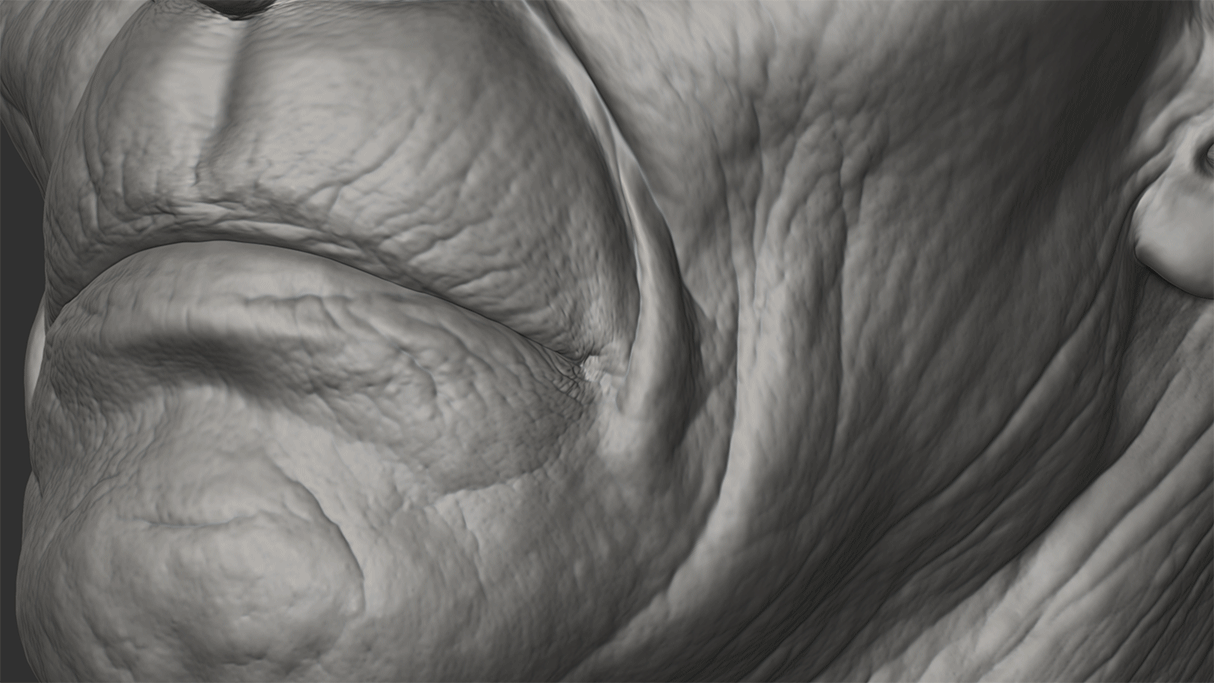 Cavity and Albedo Maps


We have included 10 x Cavity maps to compliment each of the wrinkle layers as well as 4 x Albedo Maps.