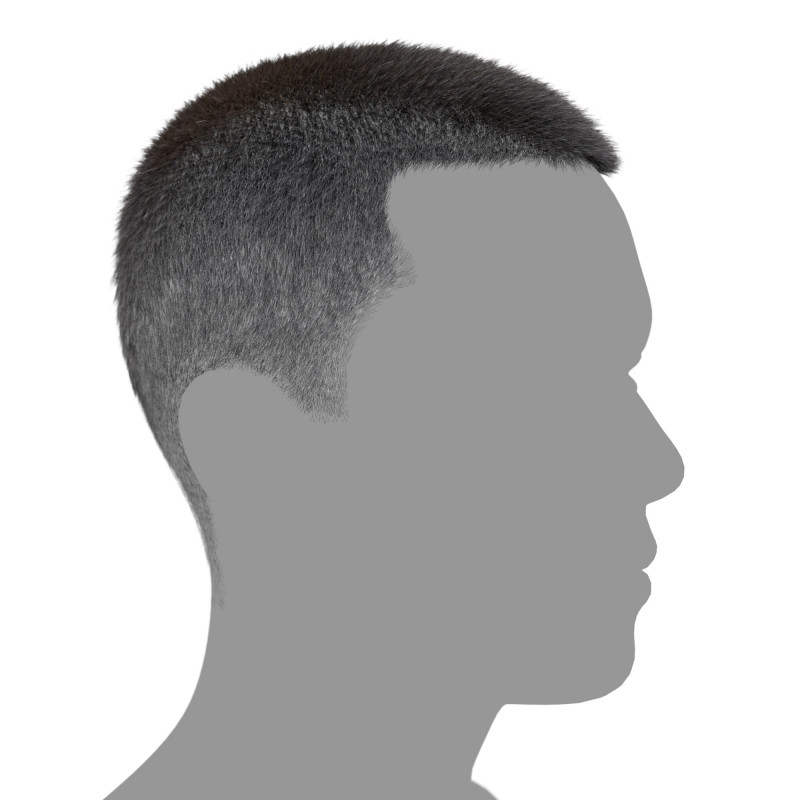 New -55 %
Realtime Hair Buzz Cut
Model:

Realtime Hair - Buzz Cut

SKU:

RTHMBUZC
Introducing our meticulously crafted Real-time Polygonal buzz cut hair mesh, designed to enhance both HD and SD head scans. This comprehensive package encompasses the real-time hair model alongside its corresponding textures, guaranteeing seamless integration into any 3D software environment.
In line with our base mesh, this product facilitates effortless transfer to our HD or SD head scans as illustrated in our Hair Transfer tutorial. Additionally, it includes user-friendly Marmoset and Blender render scenes for convenient usage. Whether you're aiming to infuse your model or scan with realistic hair in a swift and hassle-free manner, our Real-time Polygonal Hair Mesh is the ultimate choice. Experience the perfect combination of intricate detailing, compatibility, and convenience.
| | |
| --- | --- |
| File Formats | OBJ, FBX, ZTL |
| Render Scene | Marmoset, Blender |
| Included Meshes | Hair / Base Head |
| Textures | Colour, Depth, Alpha, Direction, ID, Normal, Root, Specular |
| Download Size | 110 MB |


Product Images
The images shown below have been rendered using the supplied Marmoset toolbag render scene.


Marmoset Toolbag Render Scene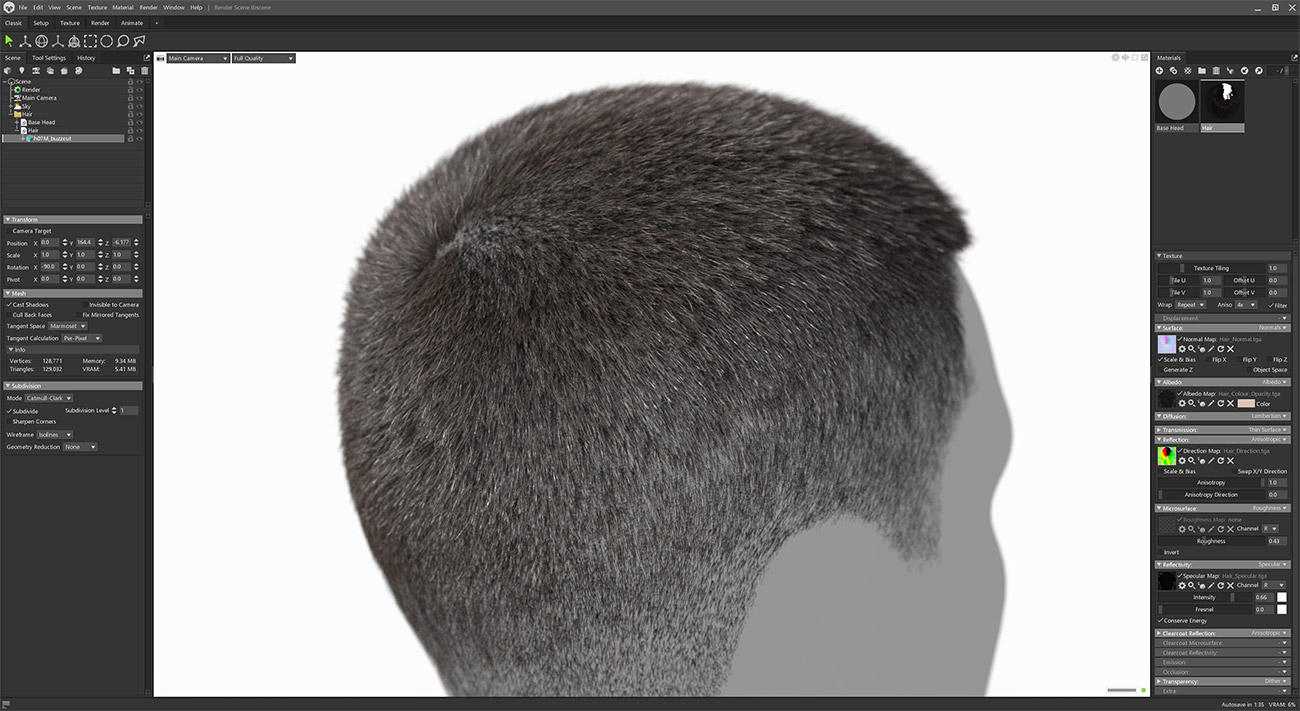 Blender Render Scene