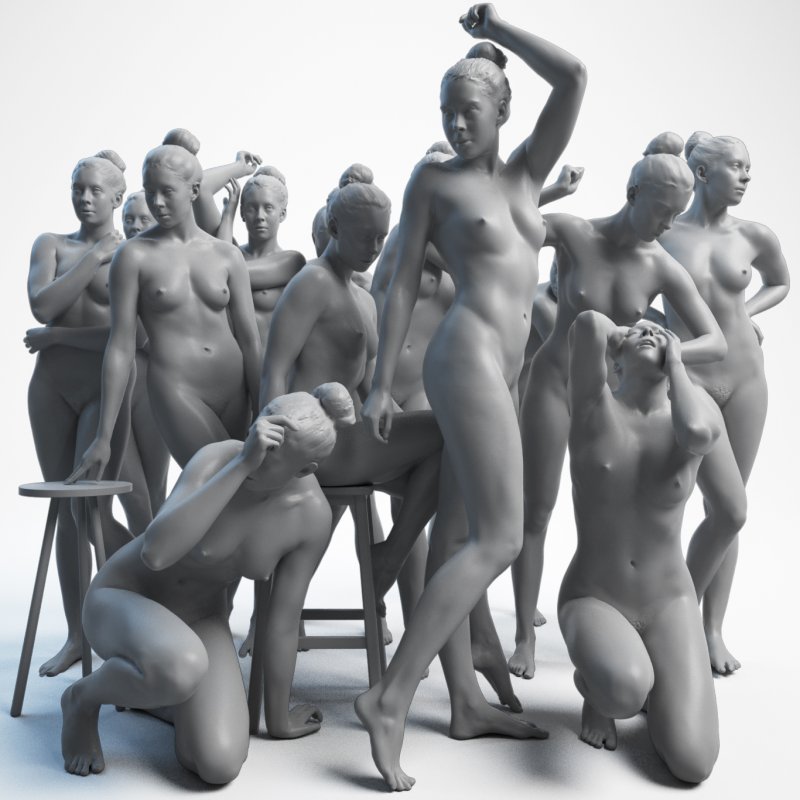 -55 %
3D Model Pack 03 / Classical Female Body Scans
Model:

3D Model Pack 03 / Classical Female Body Scans

SKU:

3DMP3CFBS
This amazing full body female 3D model pack features 13 dynamic female classical poses perfect reference for sculpting, drawing or painting both transitionally or digitally. Each 3D model has been created using our 180 camera photogrammetry scanning system and is supplied in OBJ, FBX and Zbrush ZTL formats. These models are not textured and do not have UV Maps, each model is decimated to 200,000 polygons.
Data Set
13 x Grey scale reference poses

ZTL / OBJ / FBX format (Zbrush 4R8 P2 or higher)


Pose Renders
Rendered in Modo using unaltered models from this pack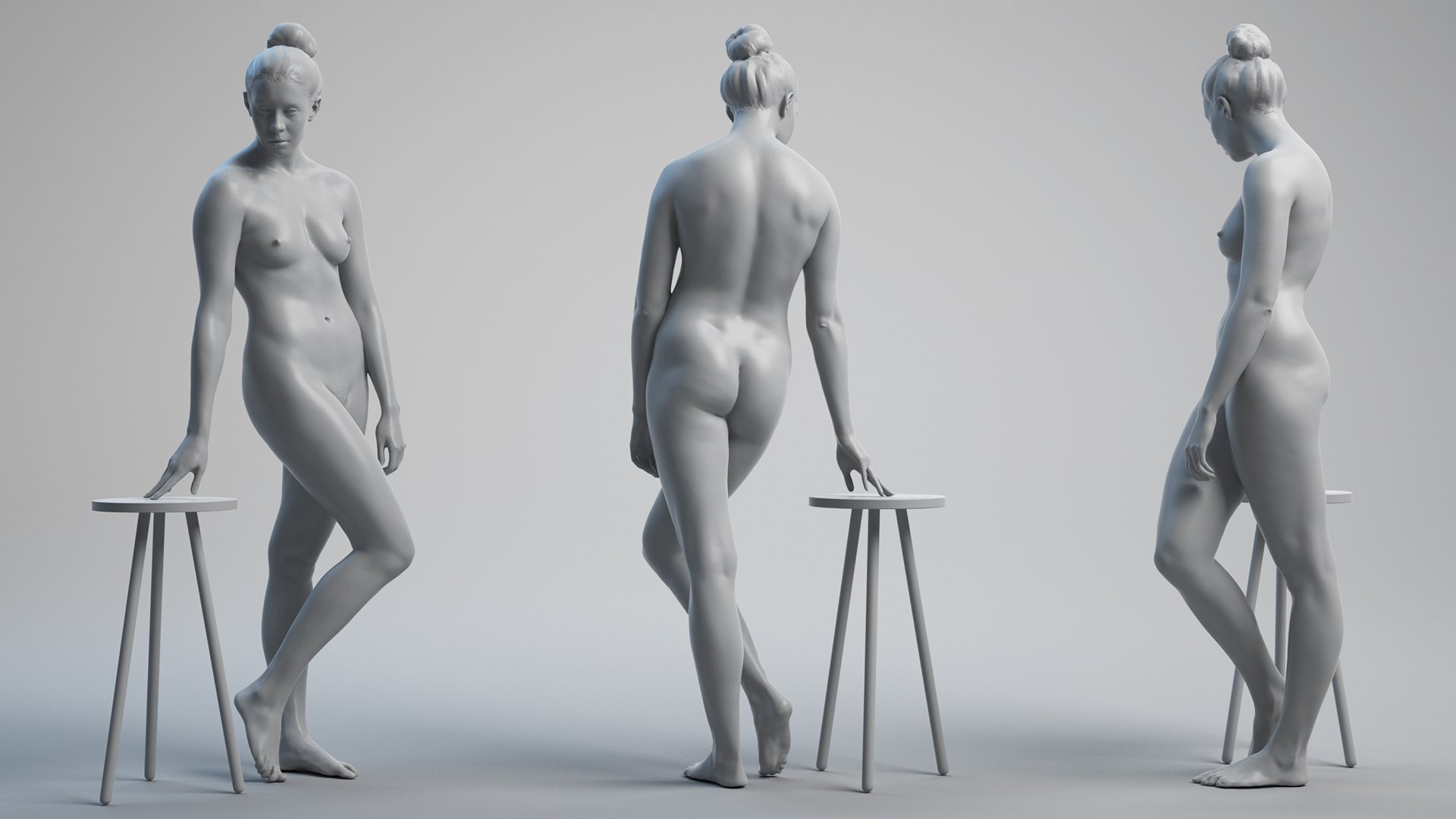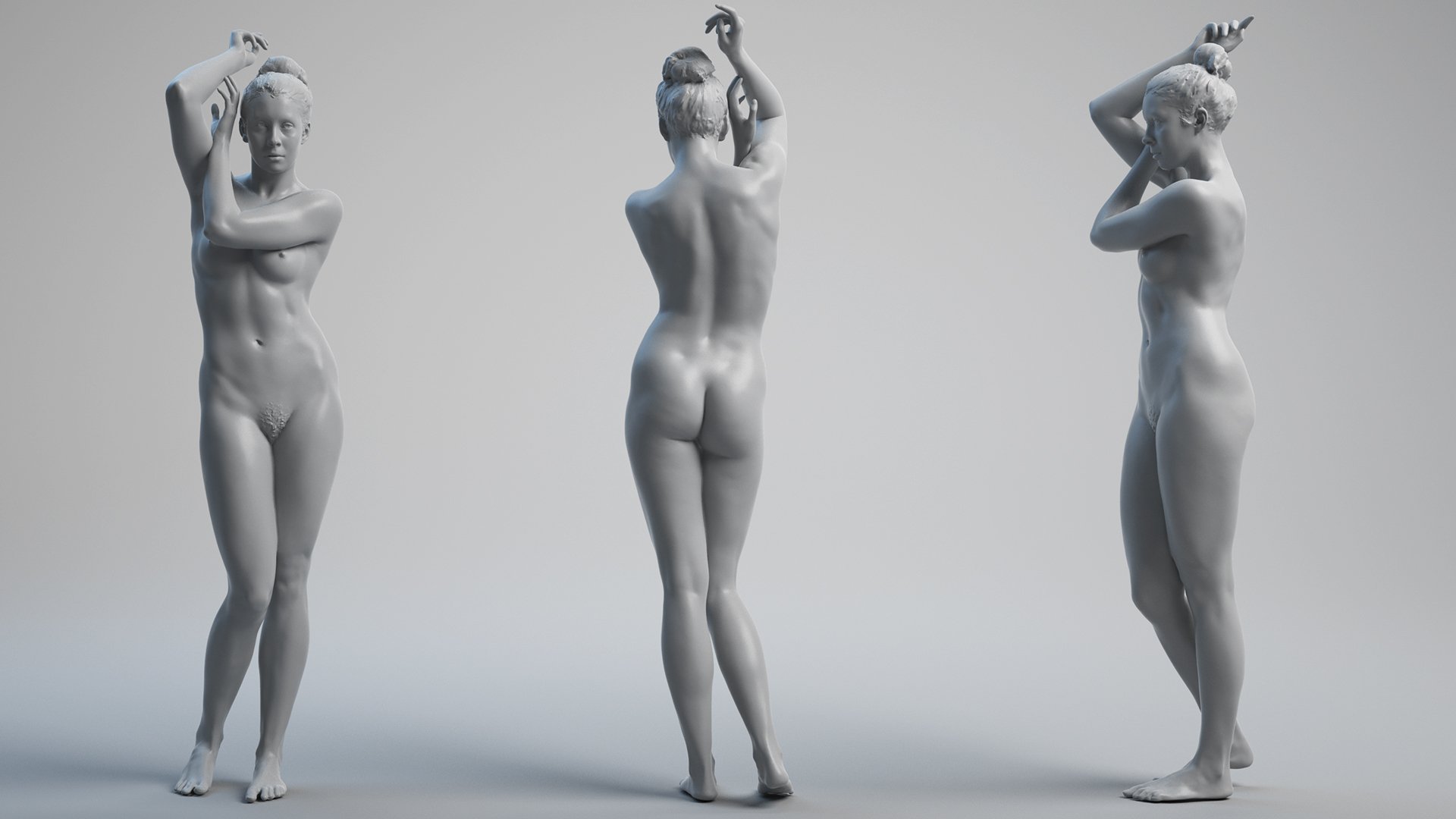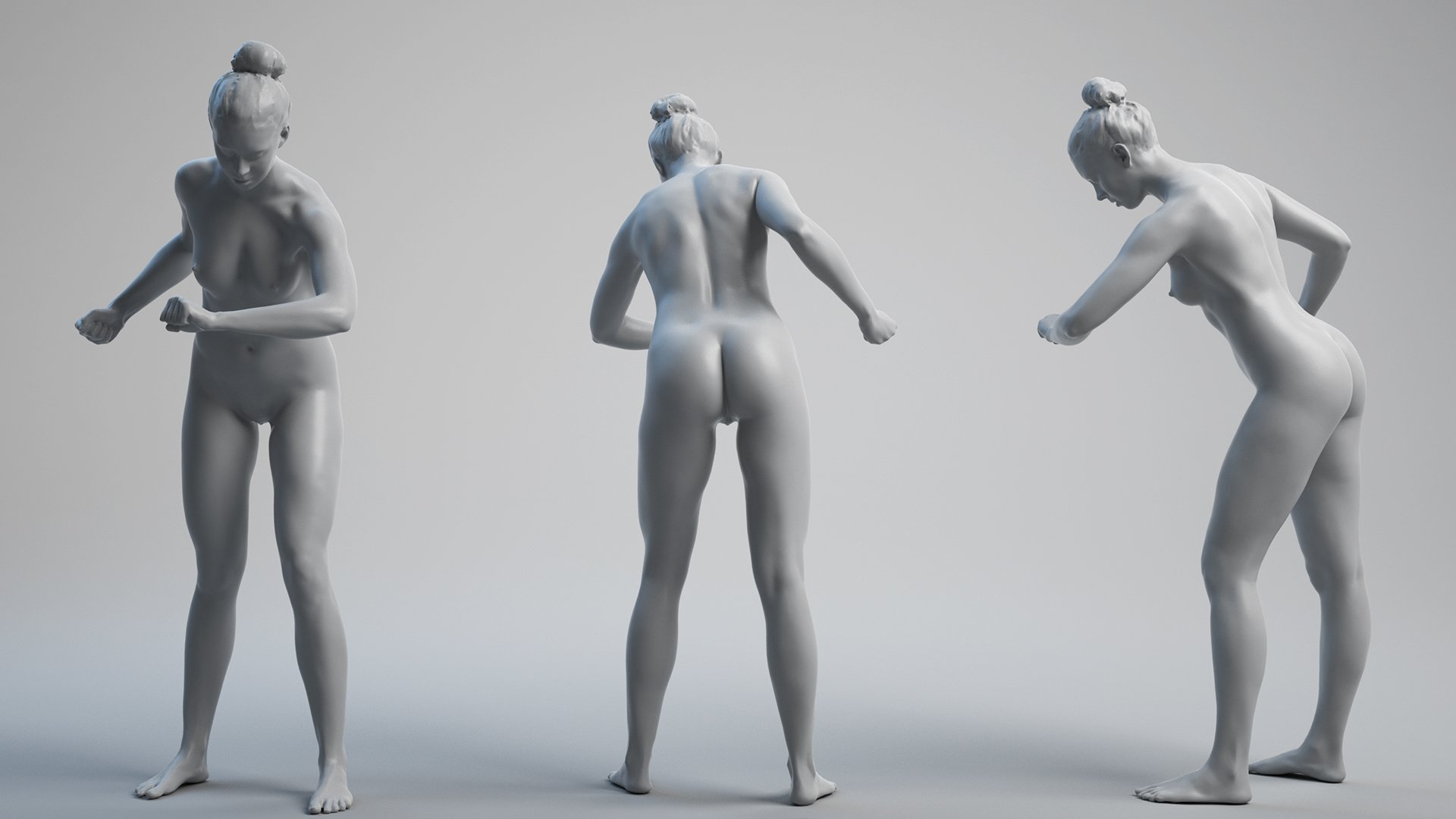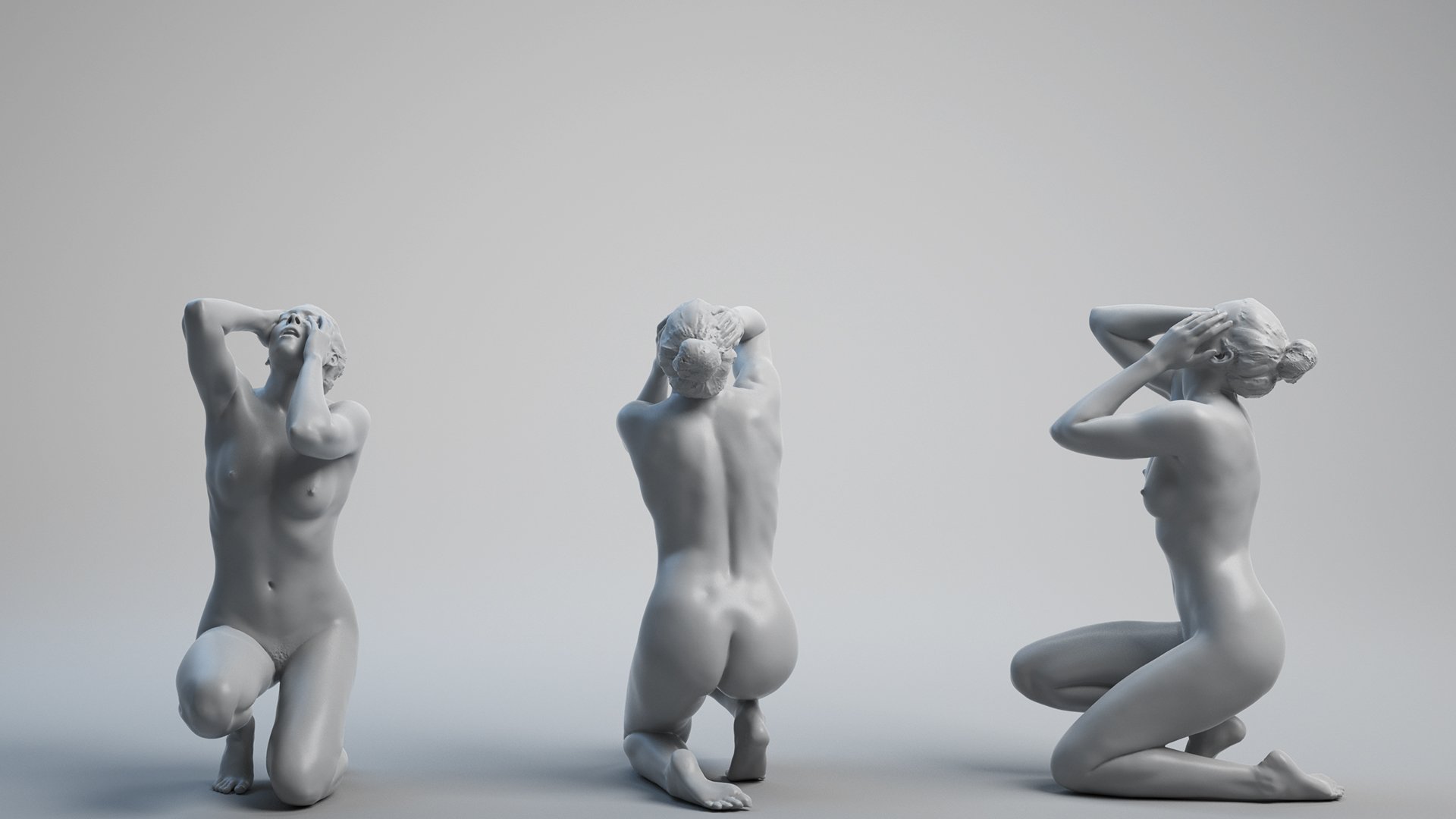 Zbrush Tool

For ease of use we have also included a ZTL file with all the poses and props as individual subtools.