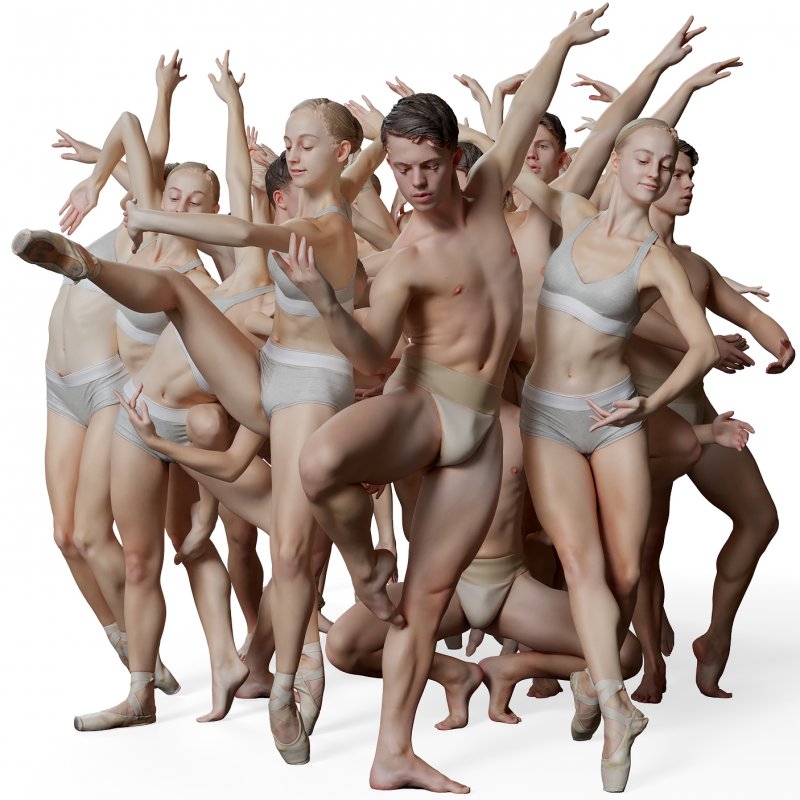 Male & Female Ballet Dancer Reference Pose Mega Pack
Model:

Male & Female Ballet Dancer Reference Pose Mega Pack

SKU:

MFBDRPMP
This male and female ballet dancer reference pack features 46 x reference poses. These models are perfect for studying anatomy or for using as a basis for your own unique character. Our reference poses are produced using a combination of RAW scan data projection and automatic topology generation using Zremesher. Reference poses may contain geometry and texture errors in occluded mesh areas. Each model comes with a 5 subdivision ZTL model with between 7.5 and 8 million polygons at the highest level. We have also supplied a 750K decimated OBJ file with mtl and 8k JPG texture map. These models do not contain animation ready topology but are suitable for sculpting and basic rigging and movement.
Data Set
46 x Reference Poses


5 x Subdivision ZTL up to 8 million polygons


Decimated 750,000 polygon OBJ


8192 x 8192 Colour map in JPG format


Poses

This pack includes 46 x reference poses. All images show here are rendered using the supplied assets only in Marmoset Toolbag 3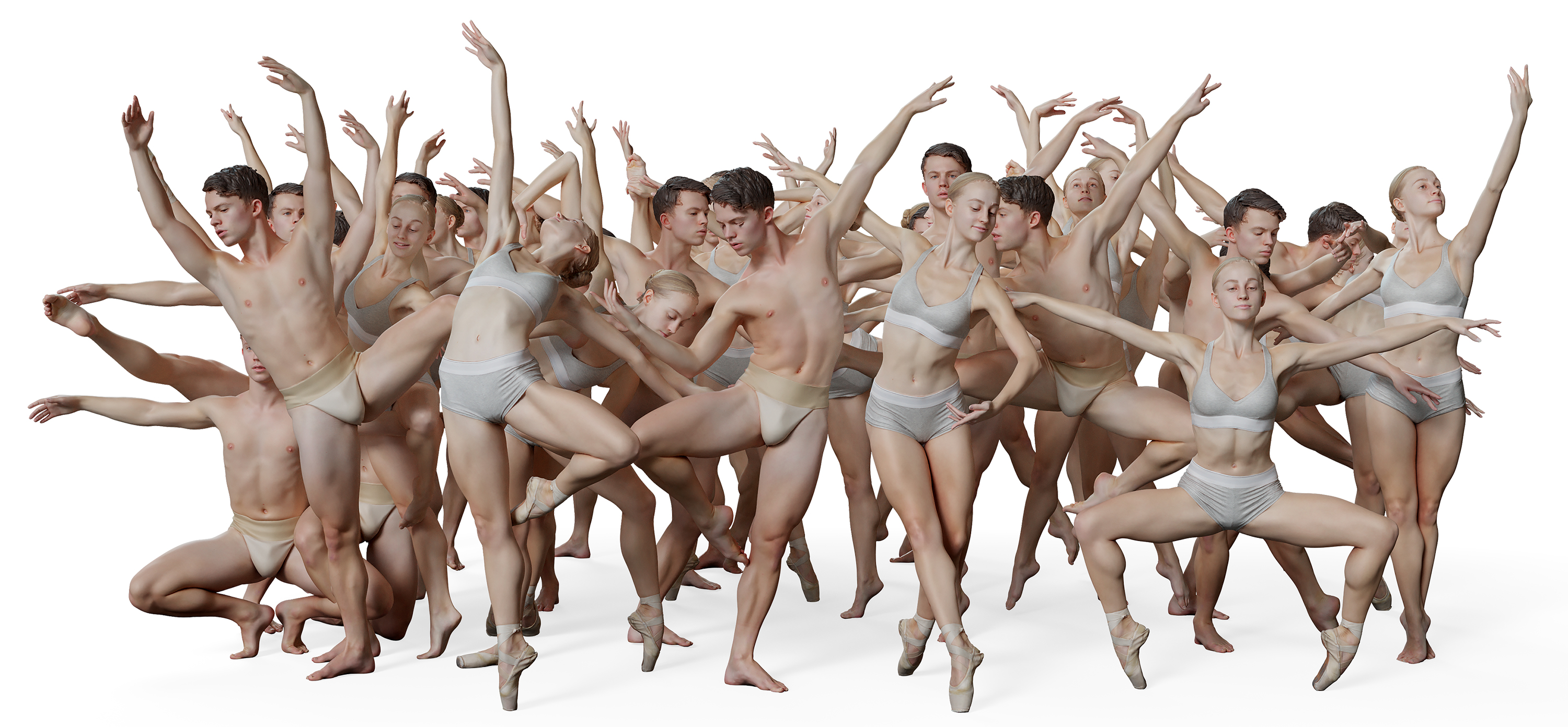 Female Poses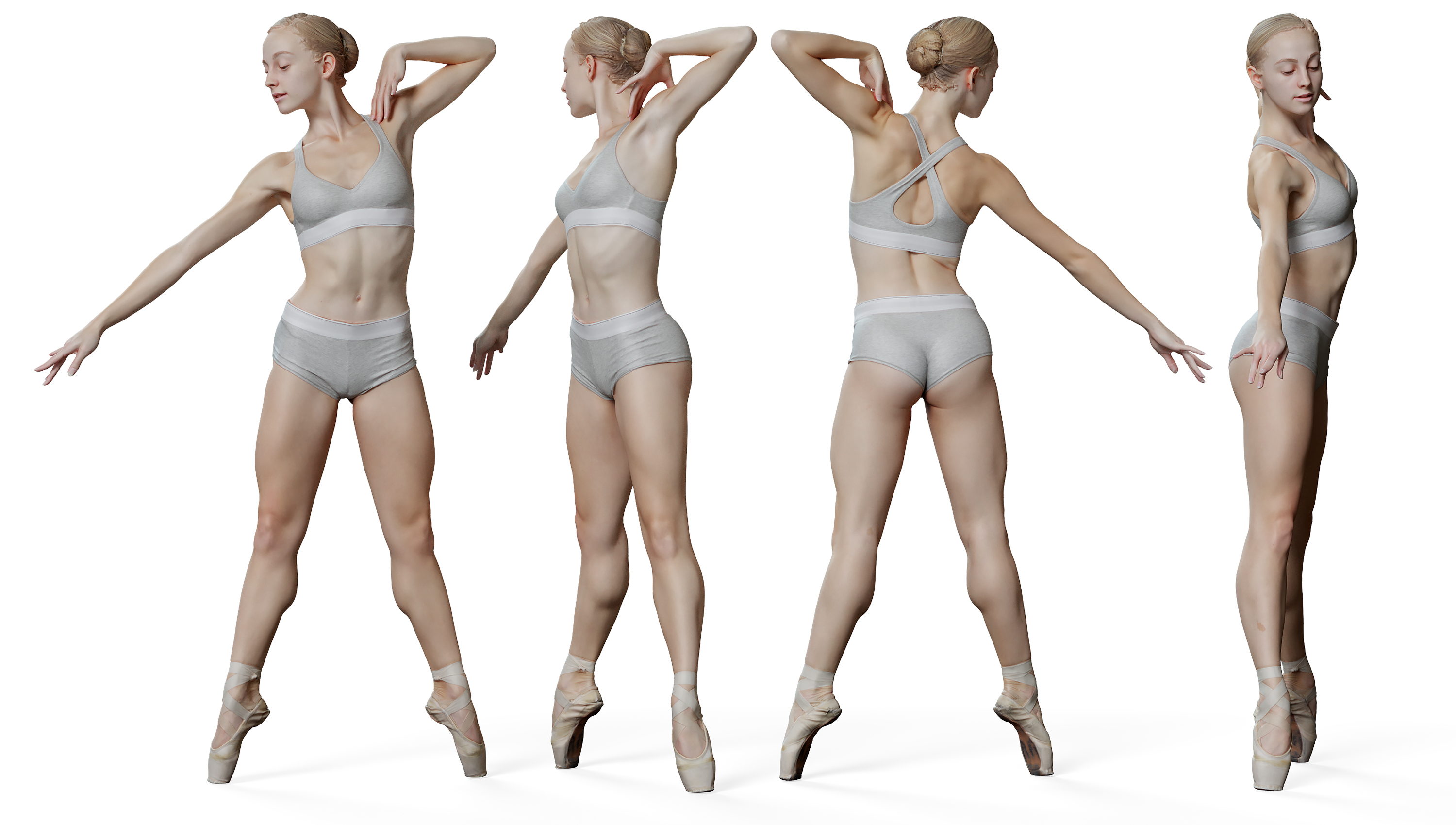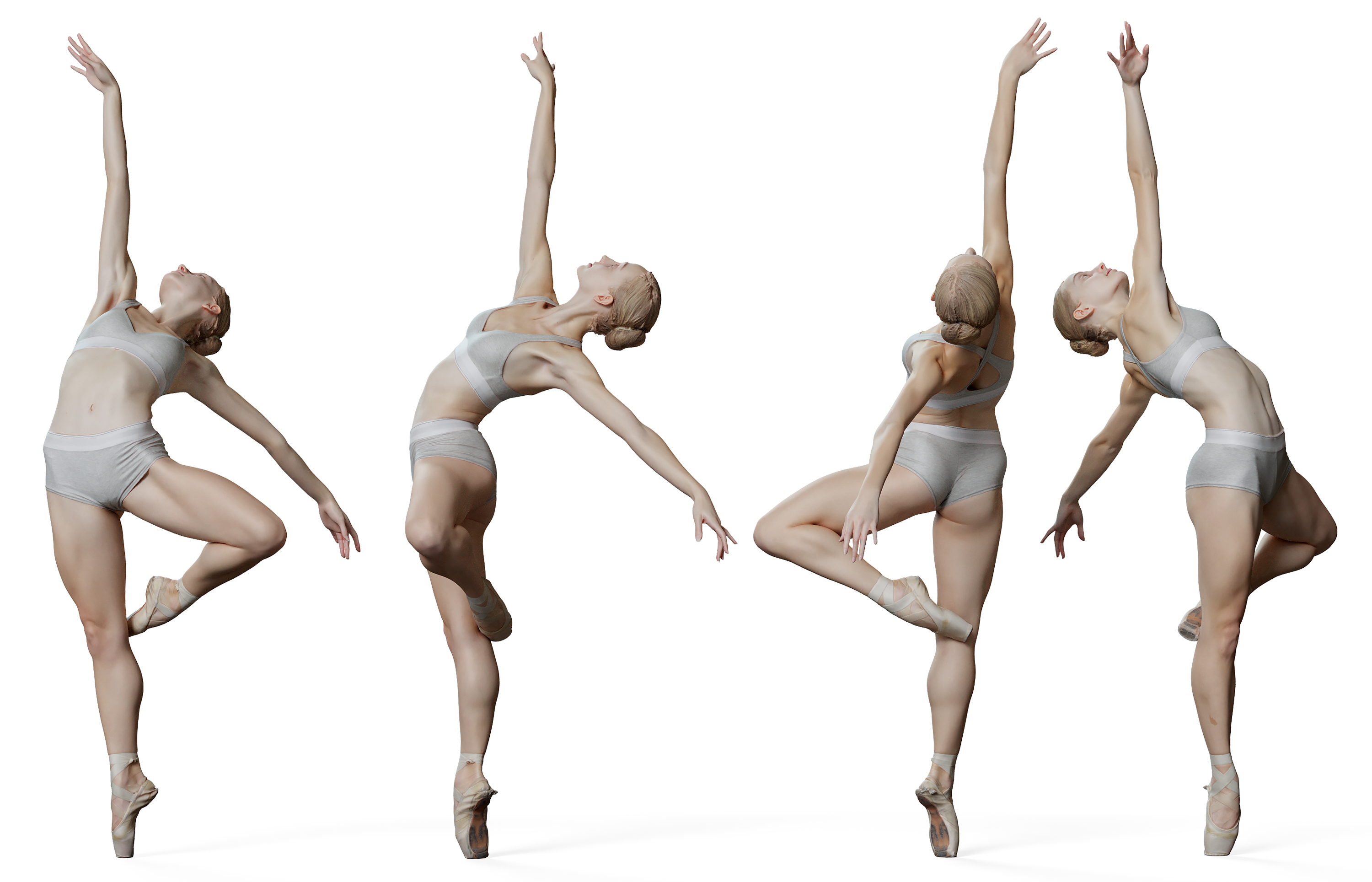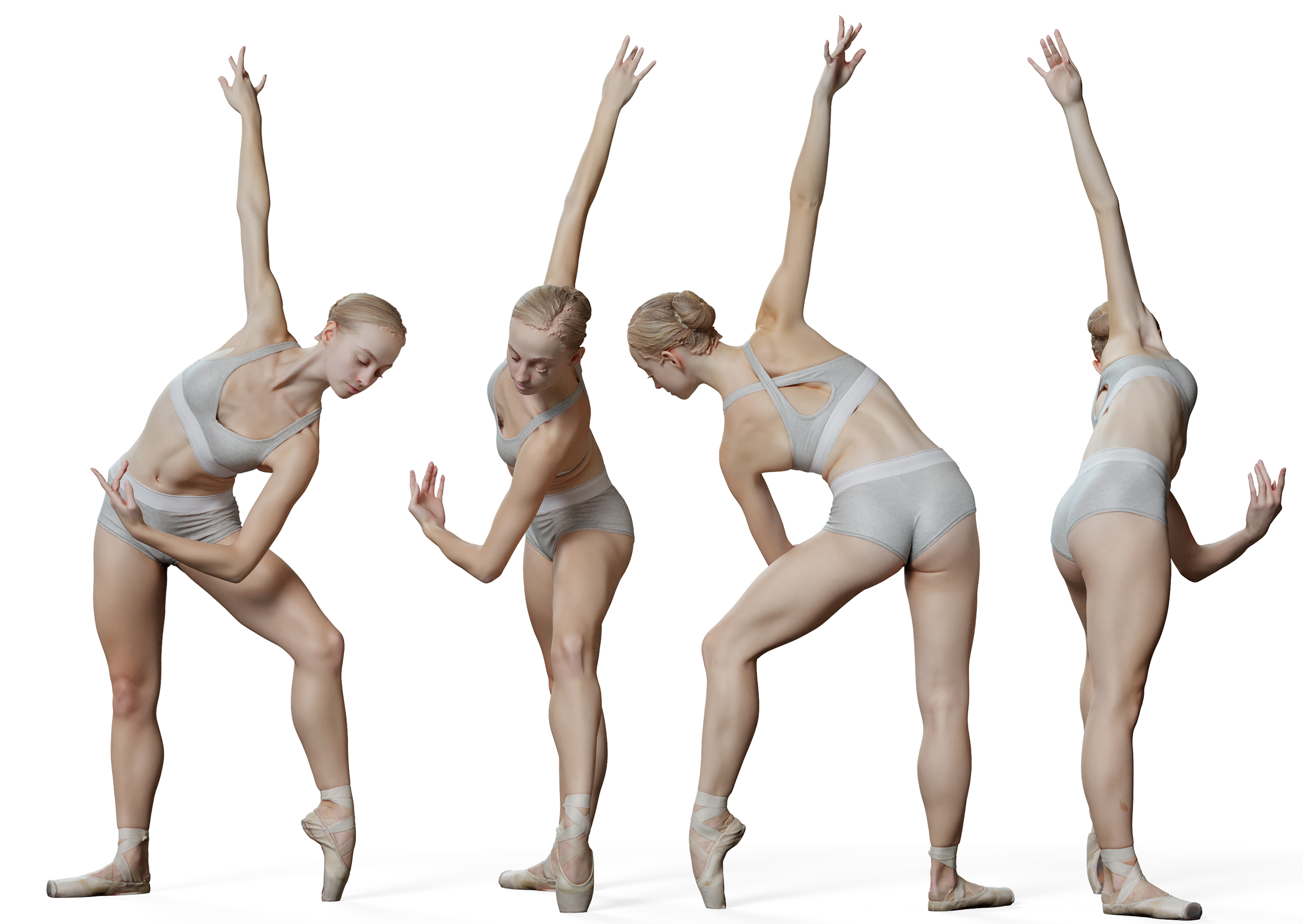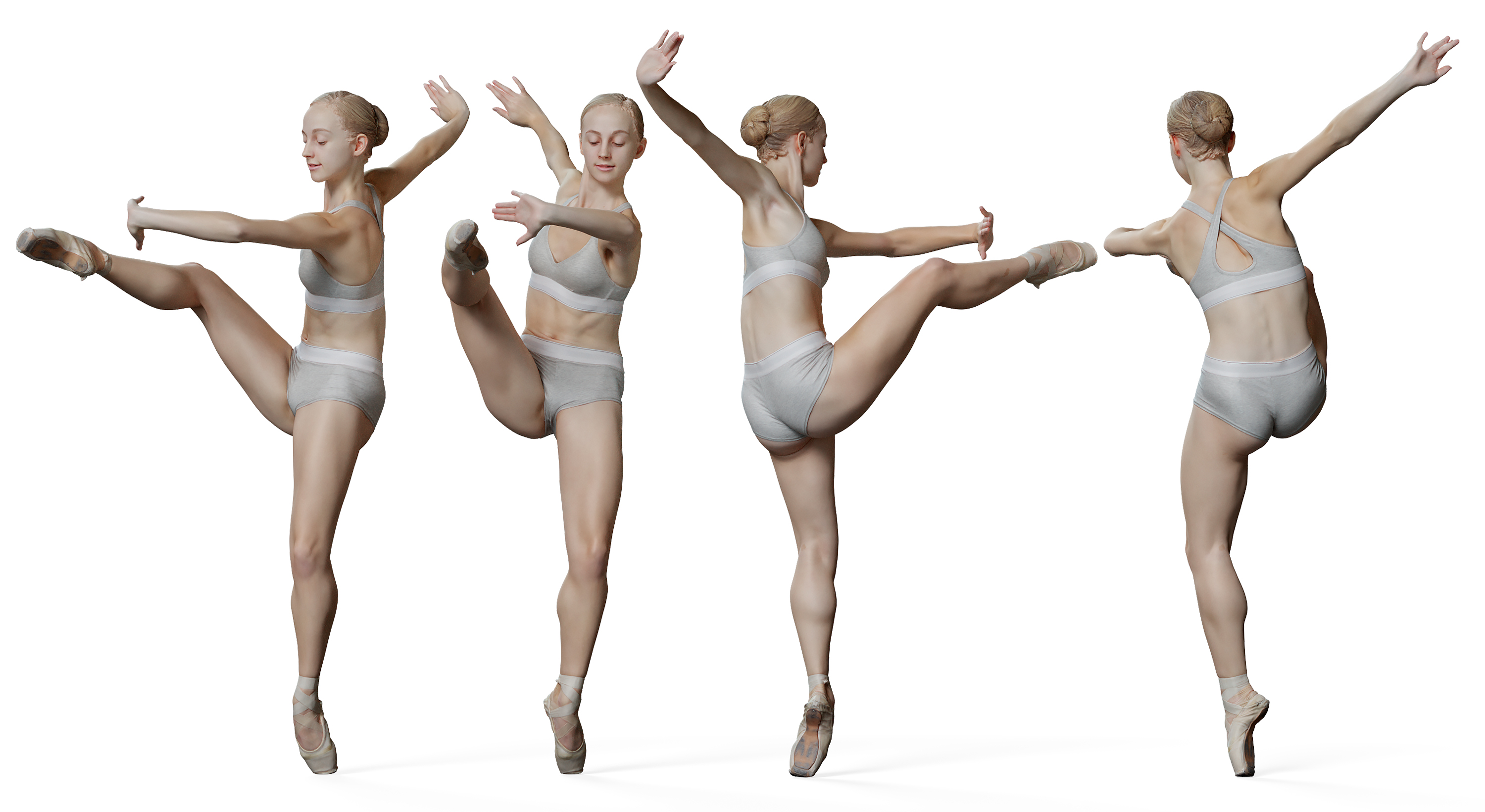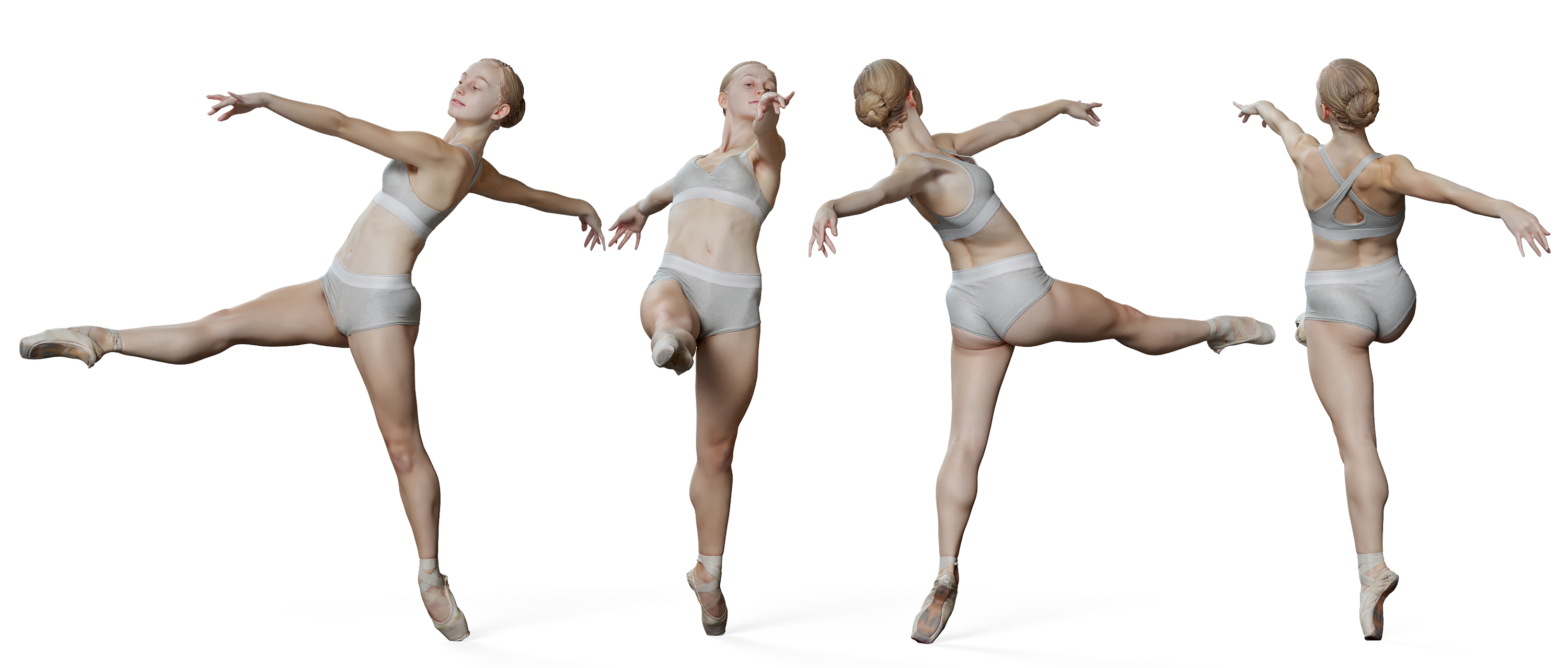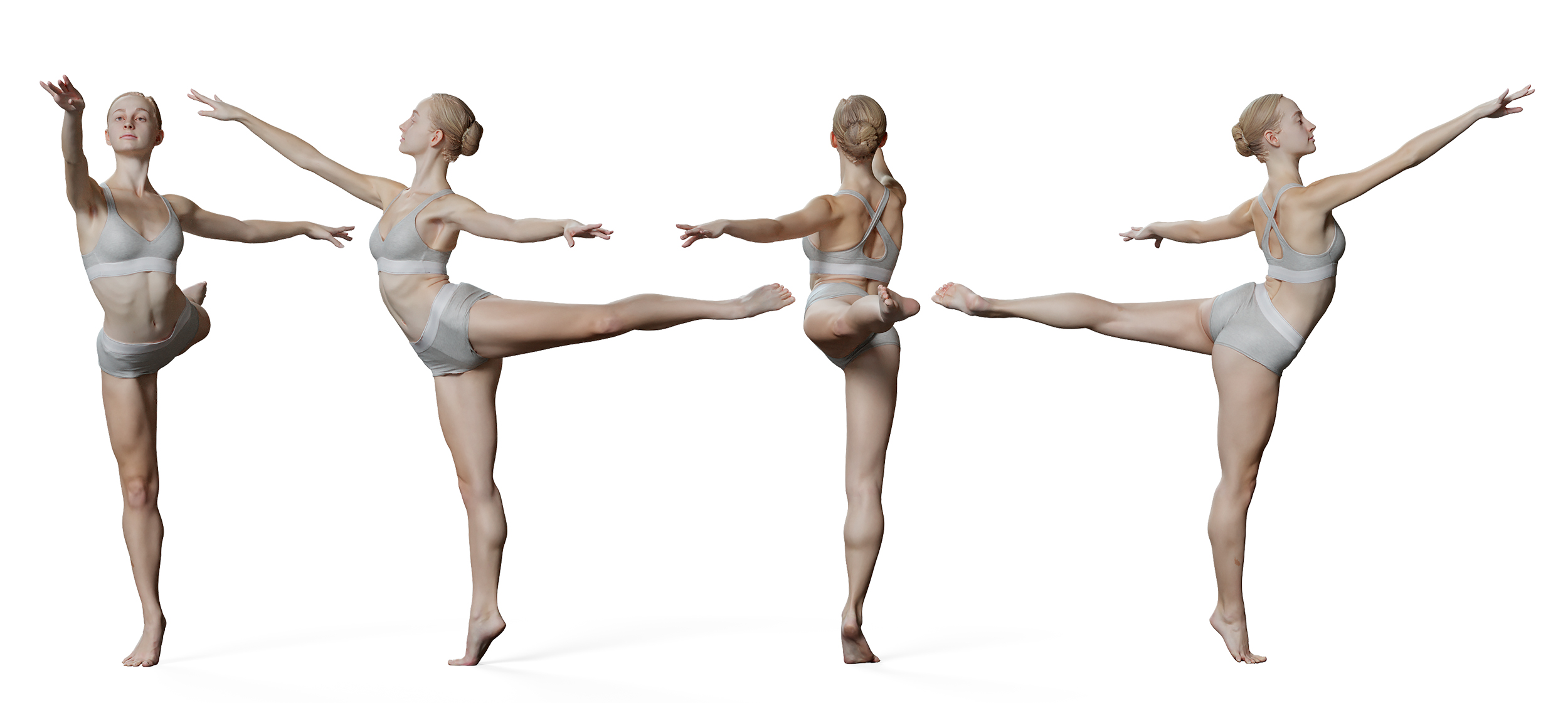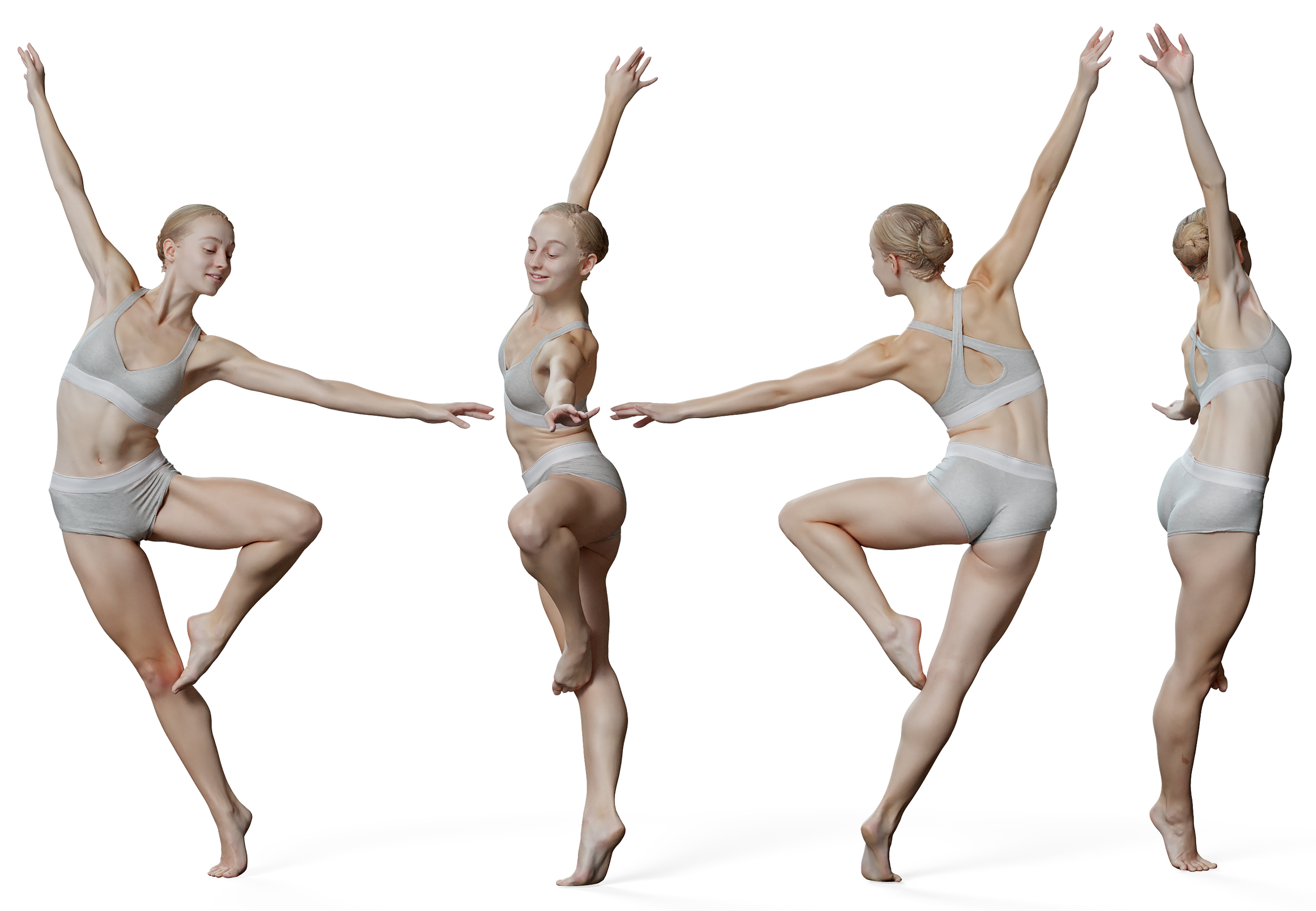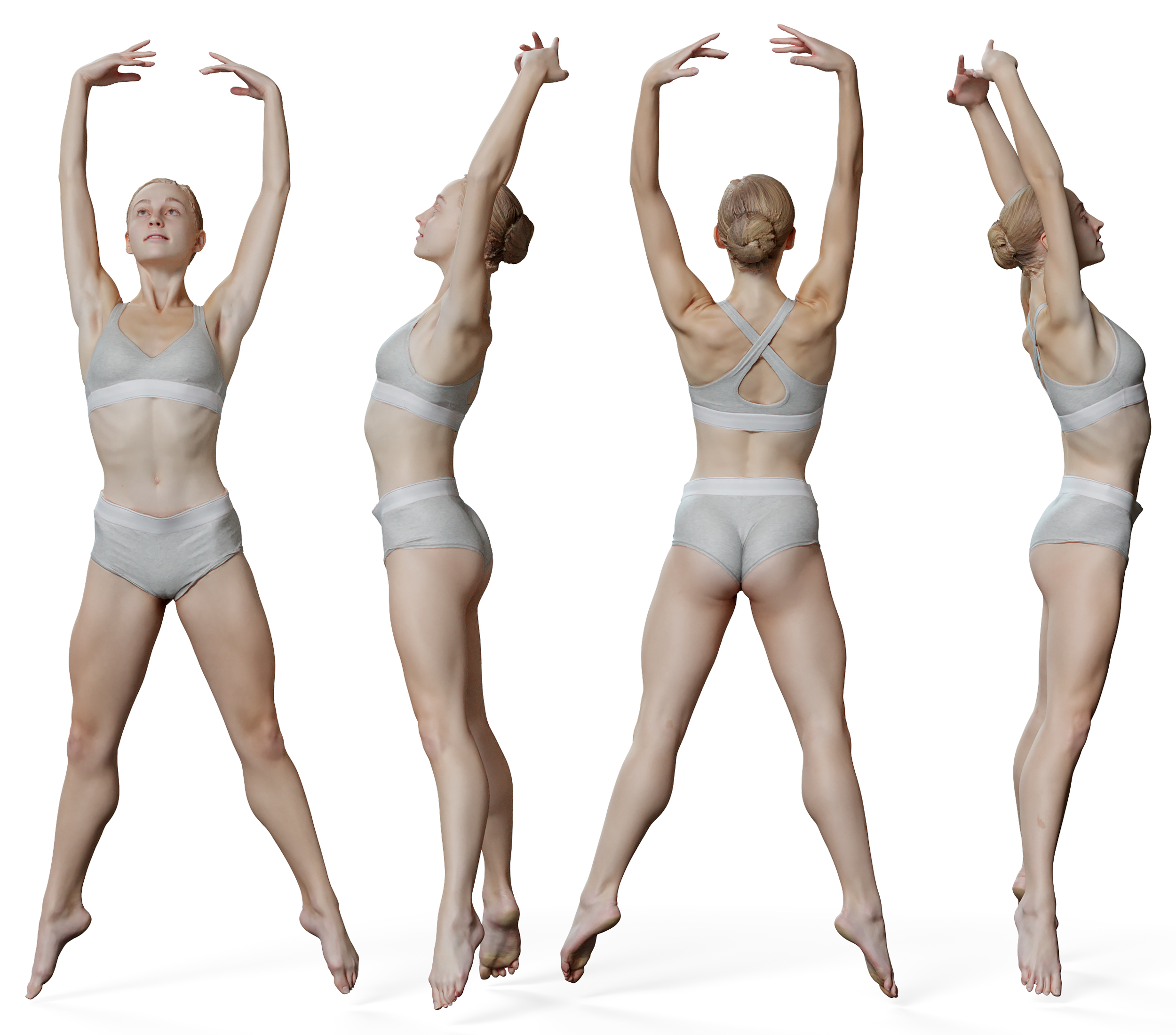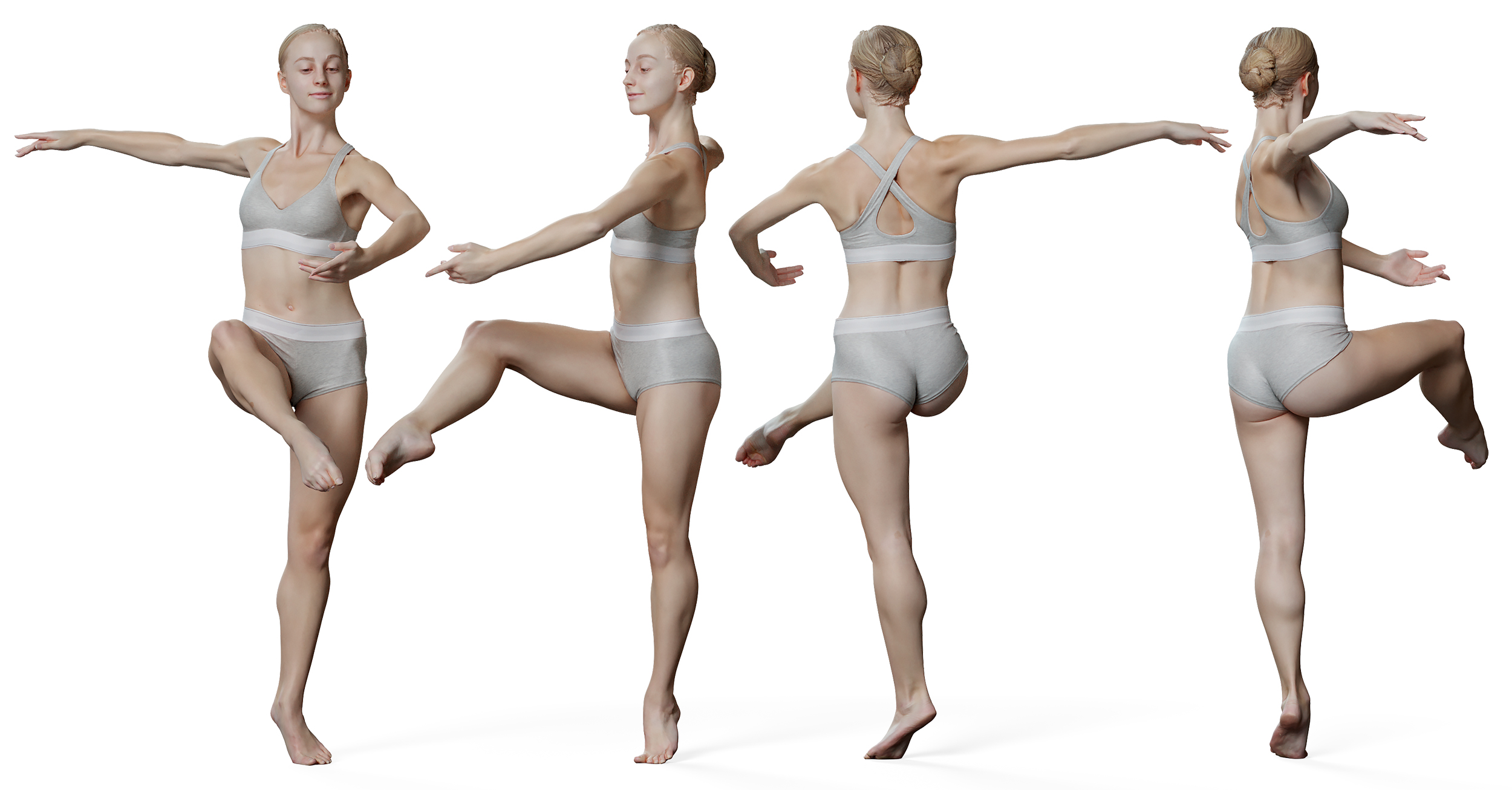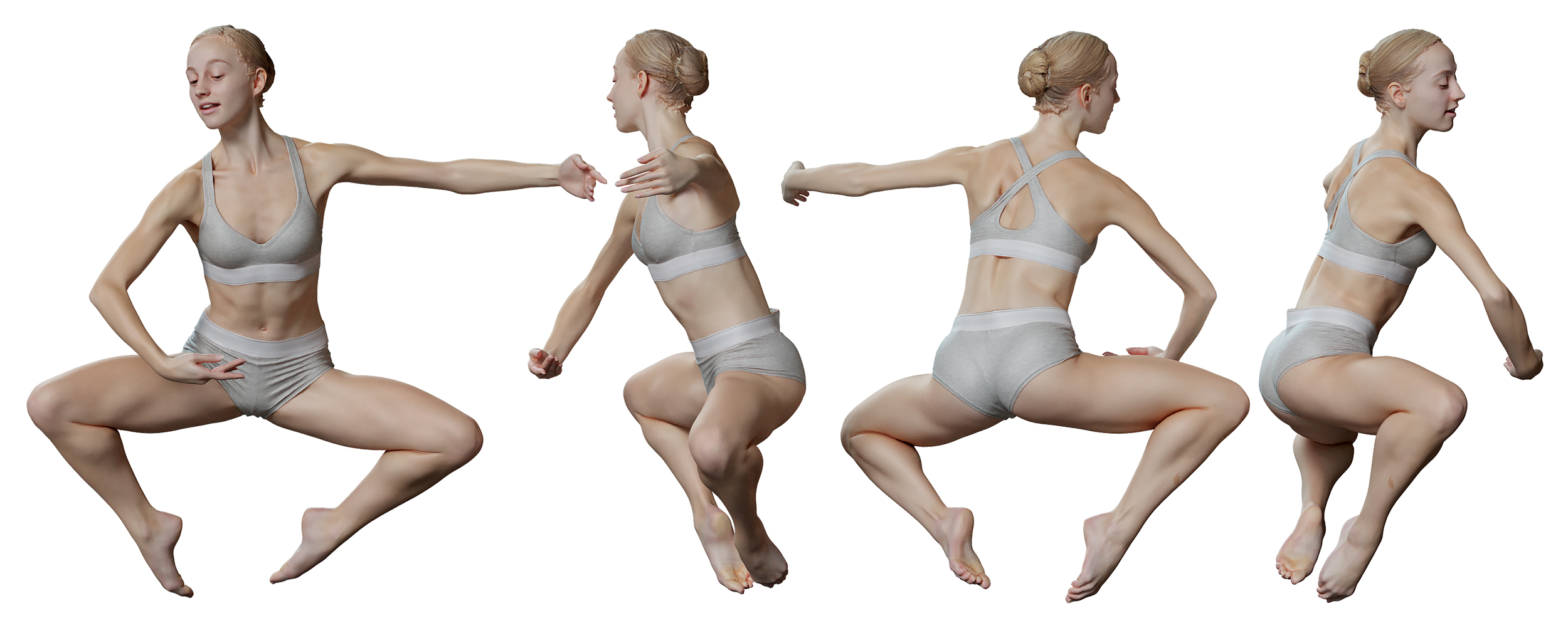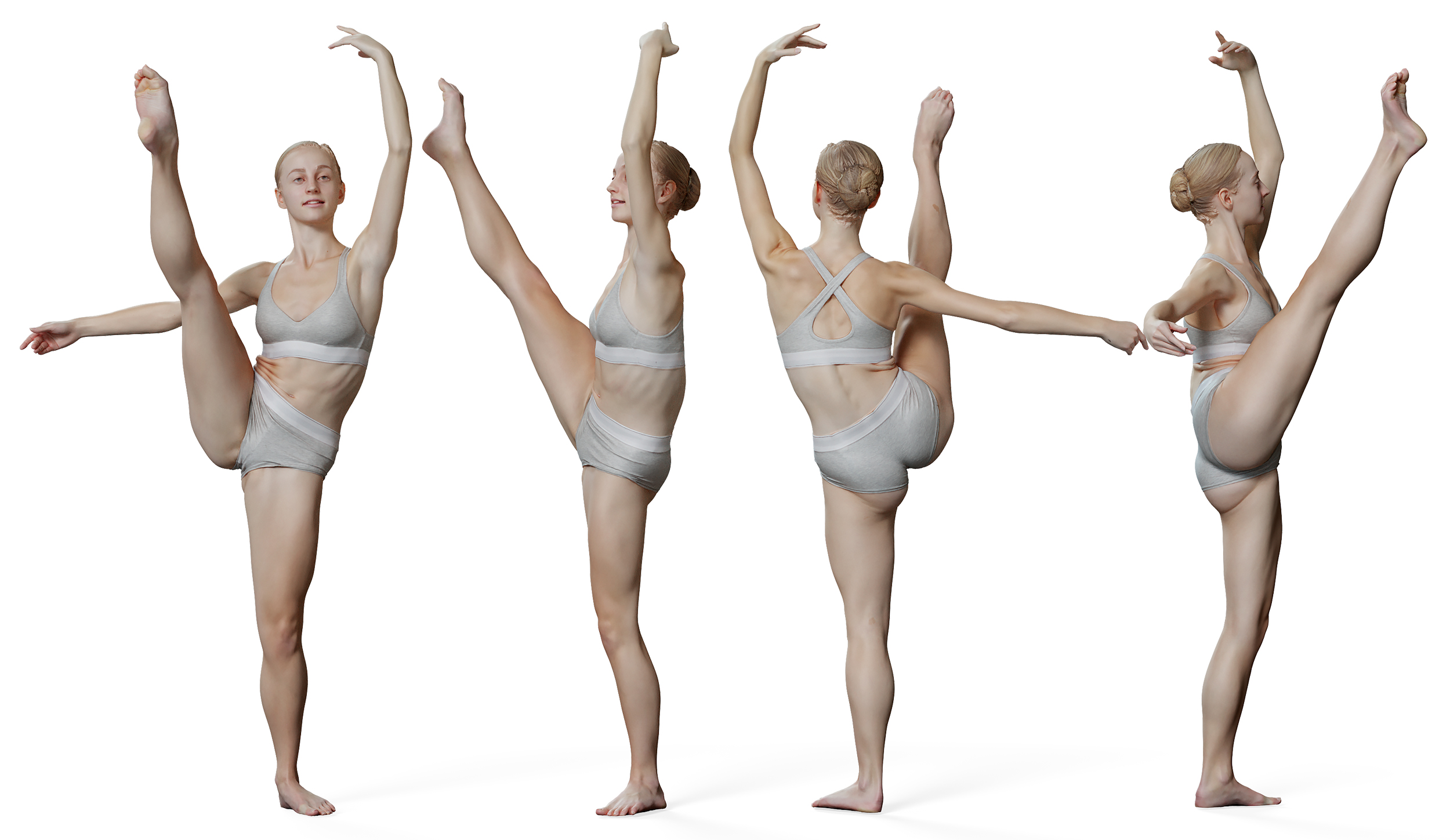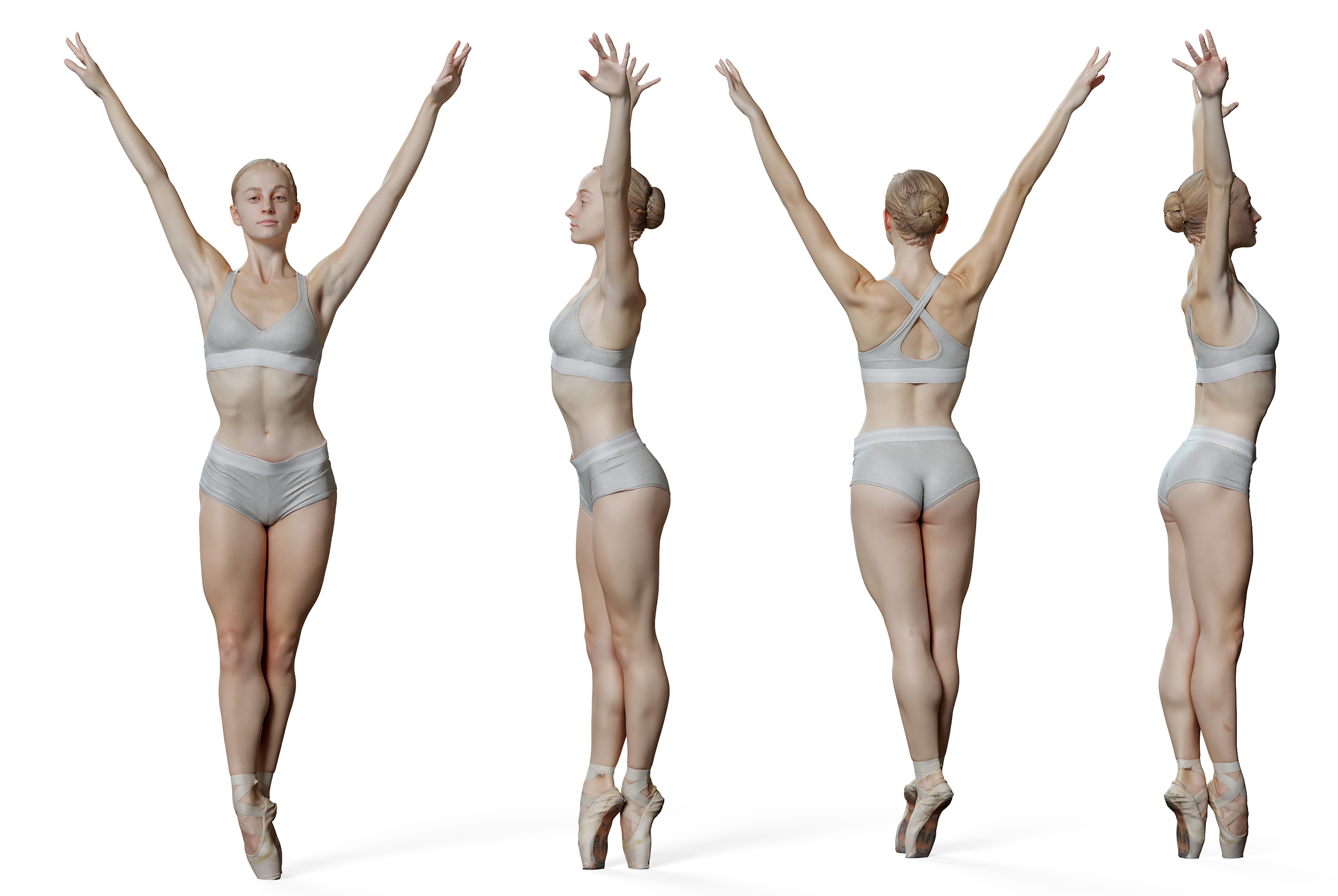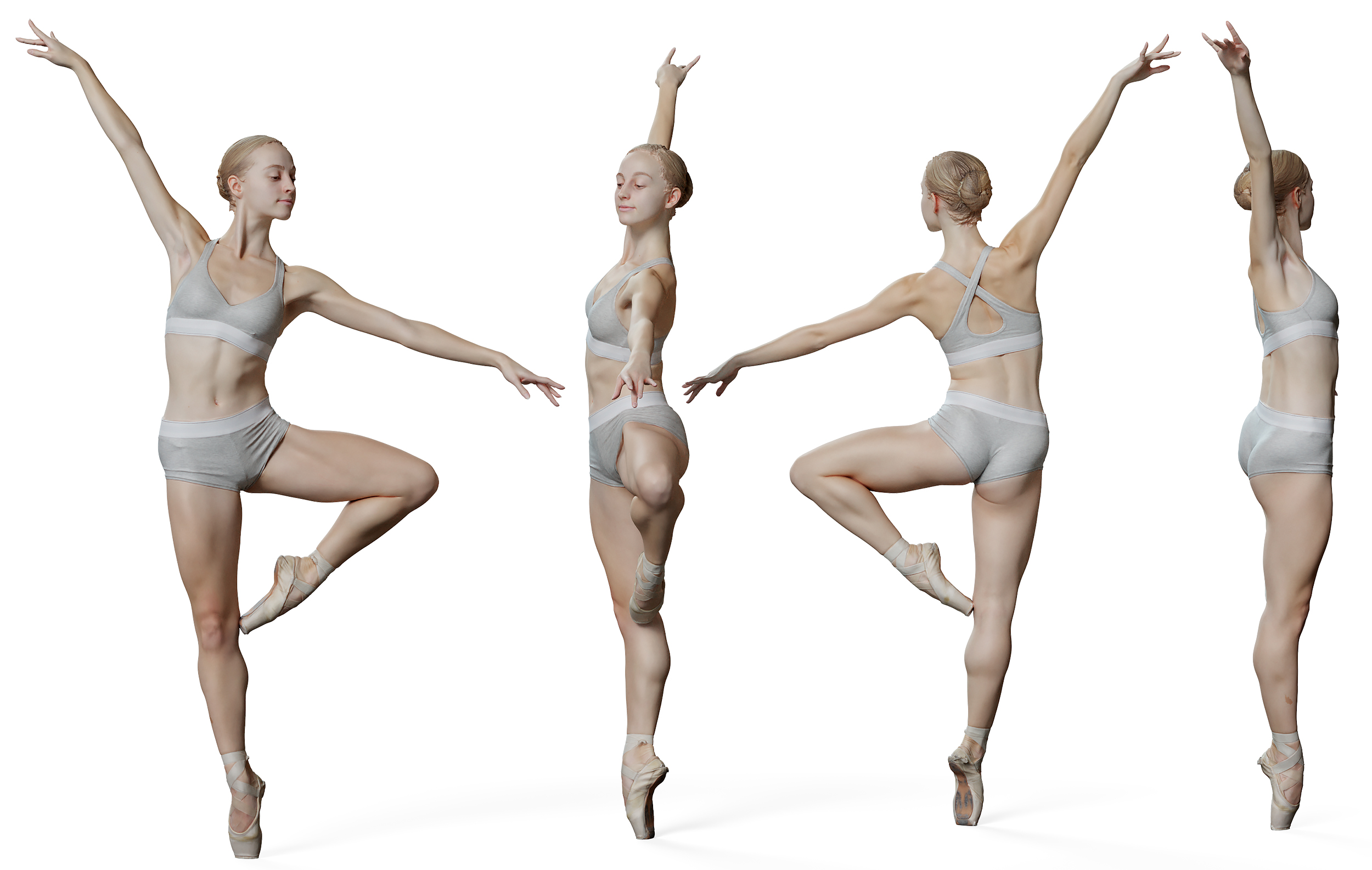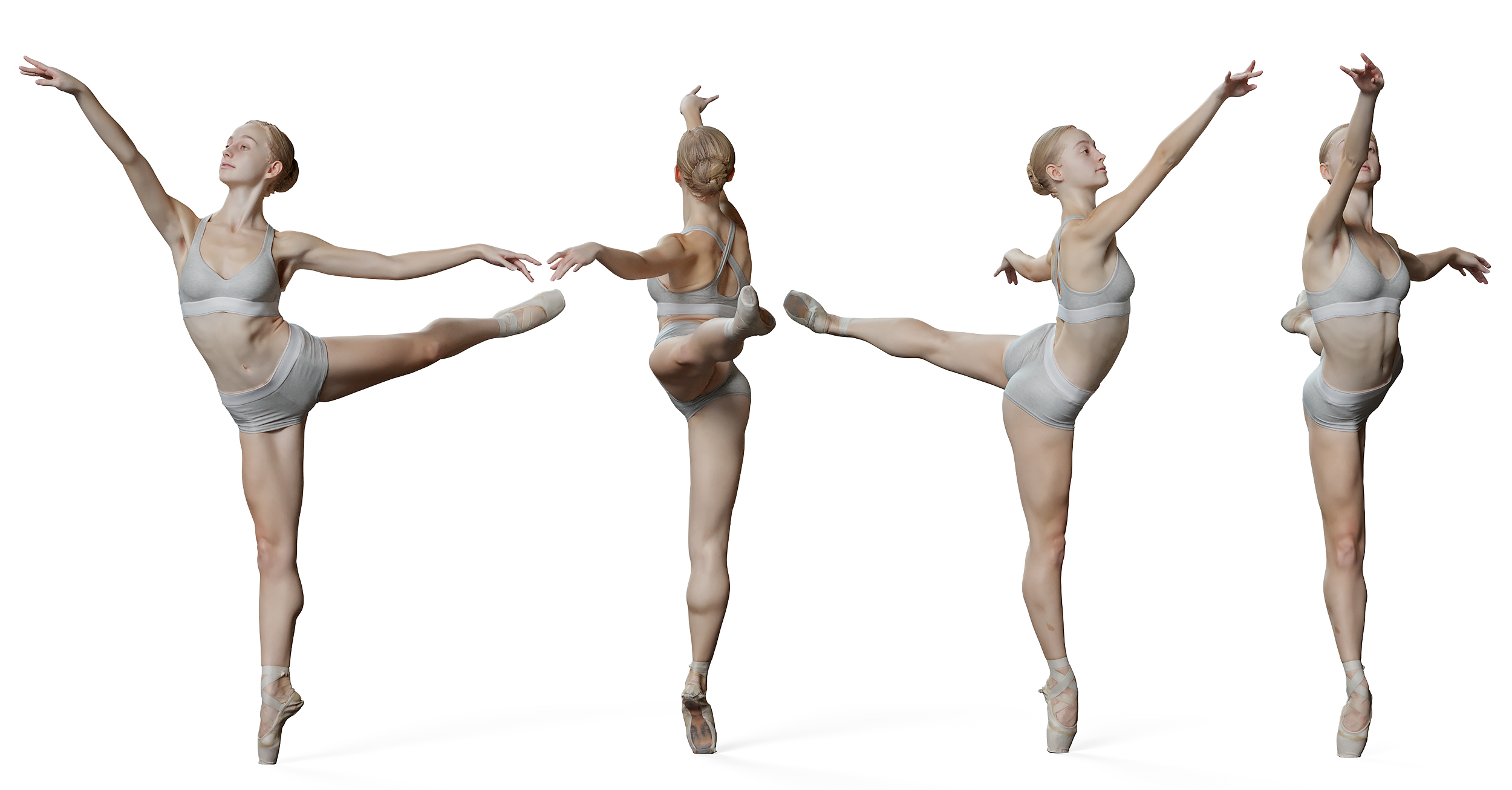 Clay Renders

This models comes with a 5 subdivision level Zbrush model that has been automatically remeshed using Zremesher.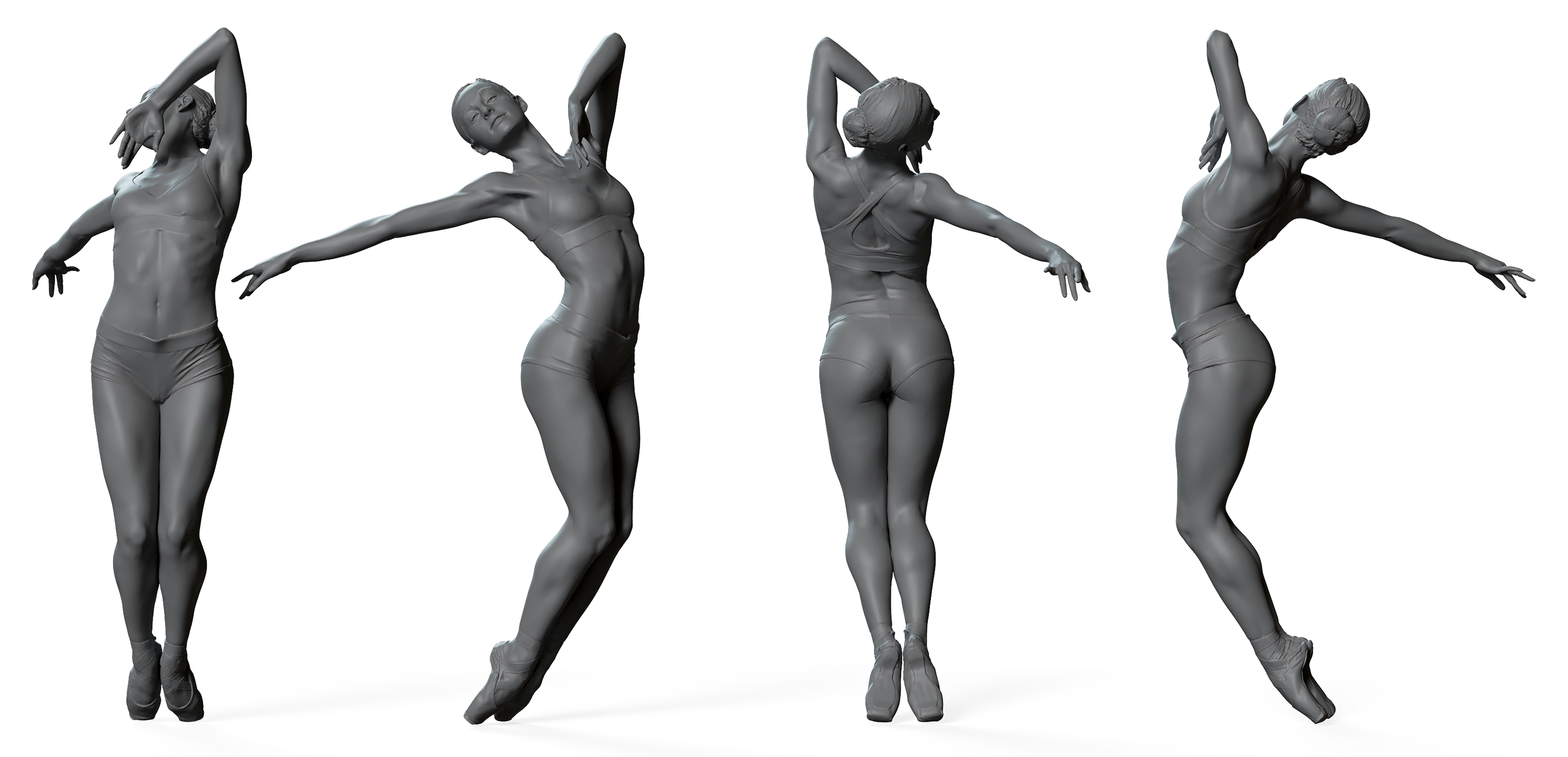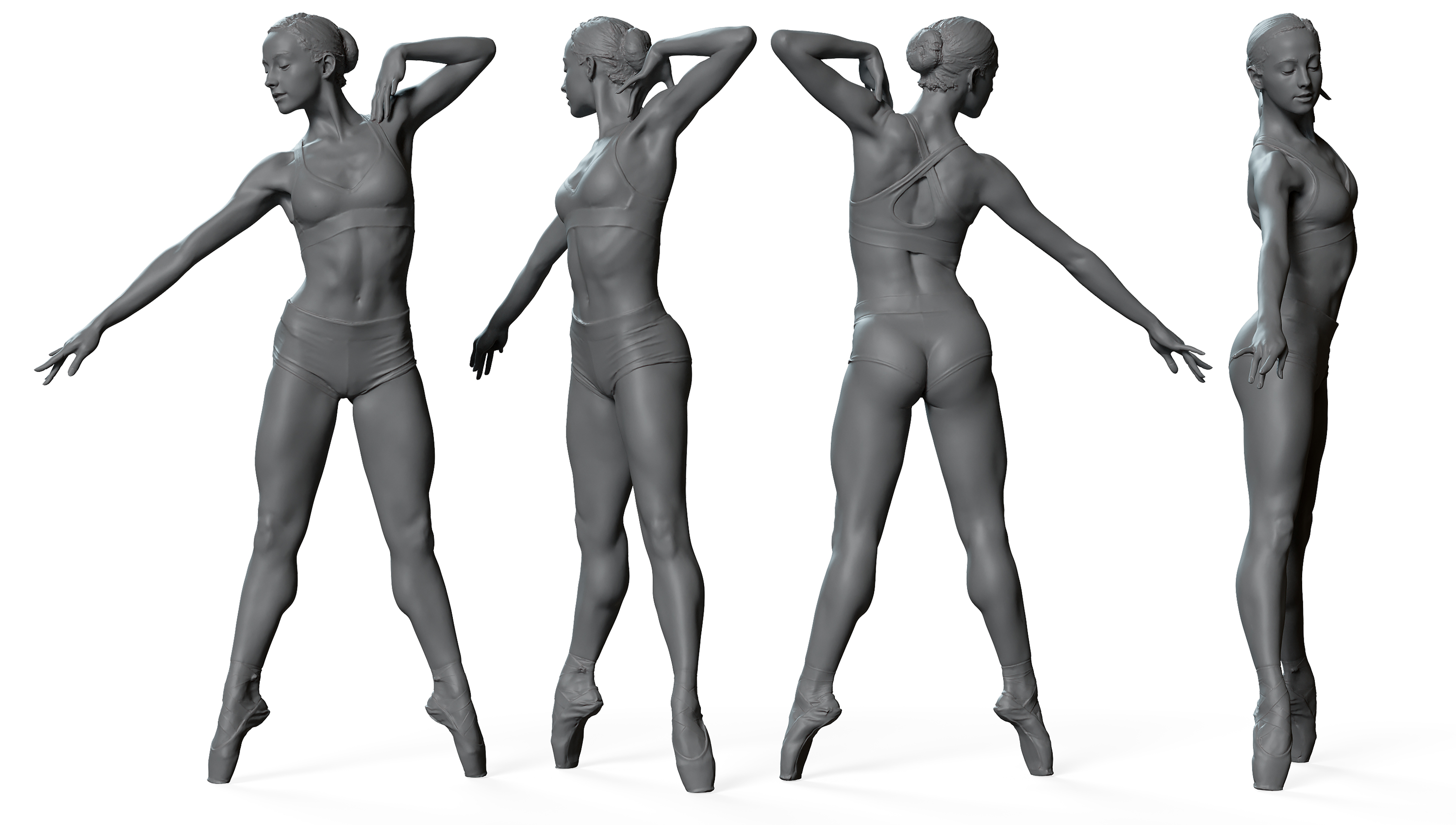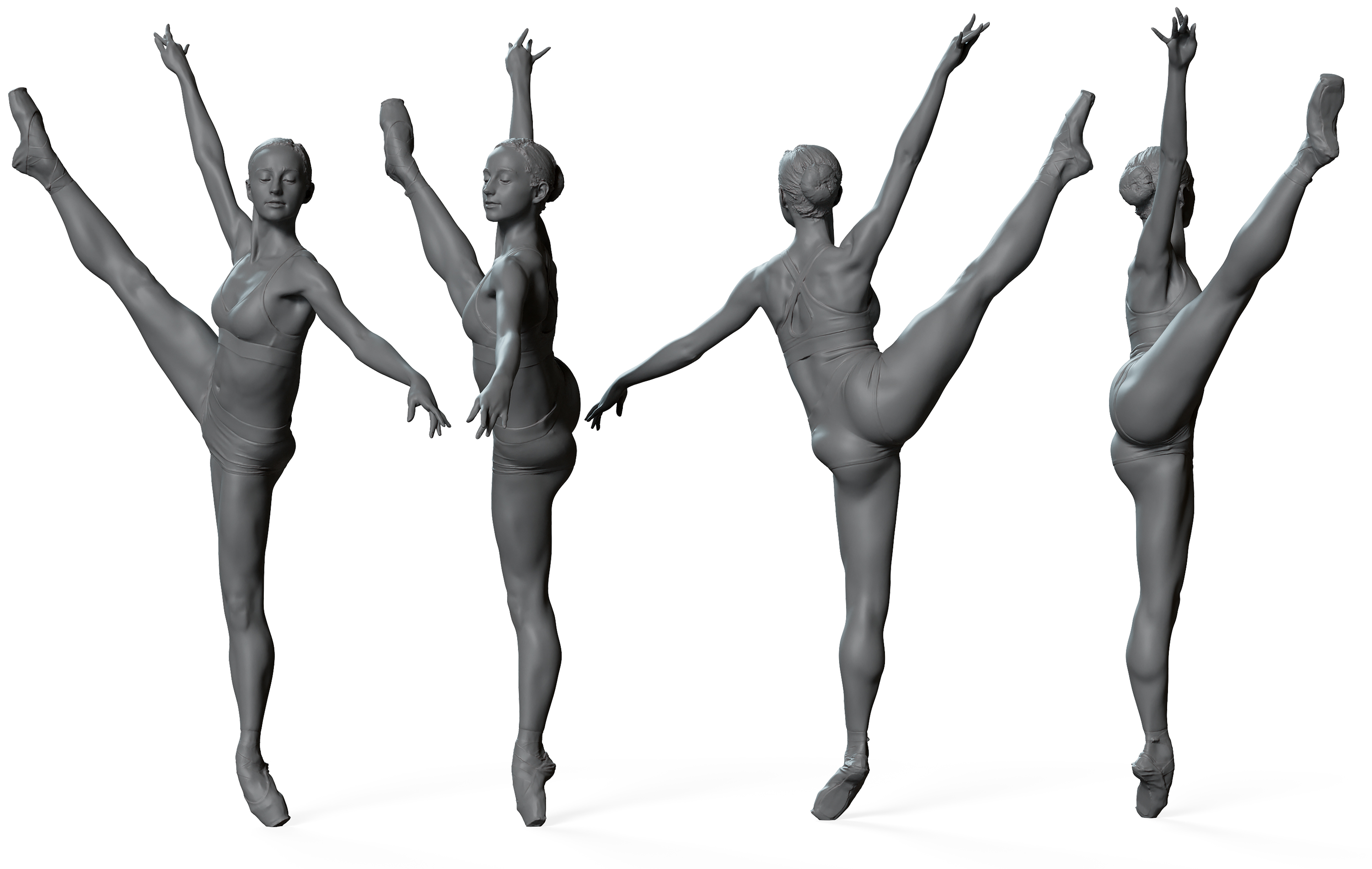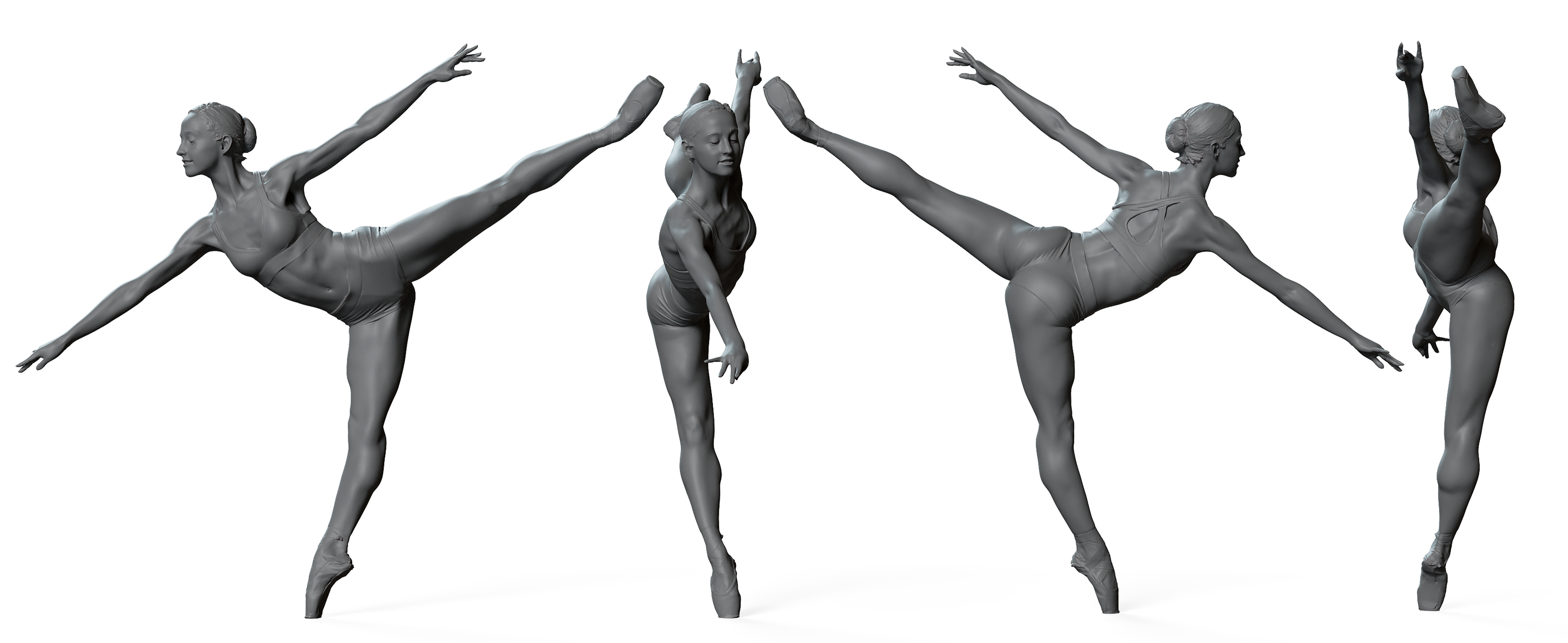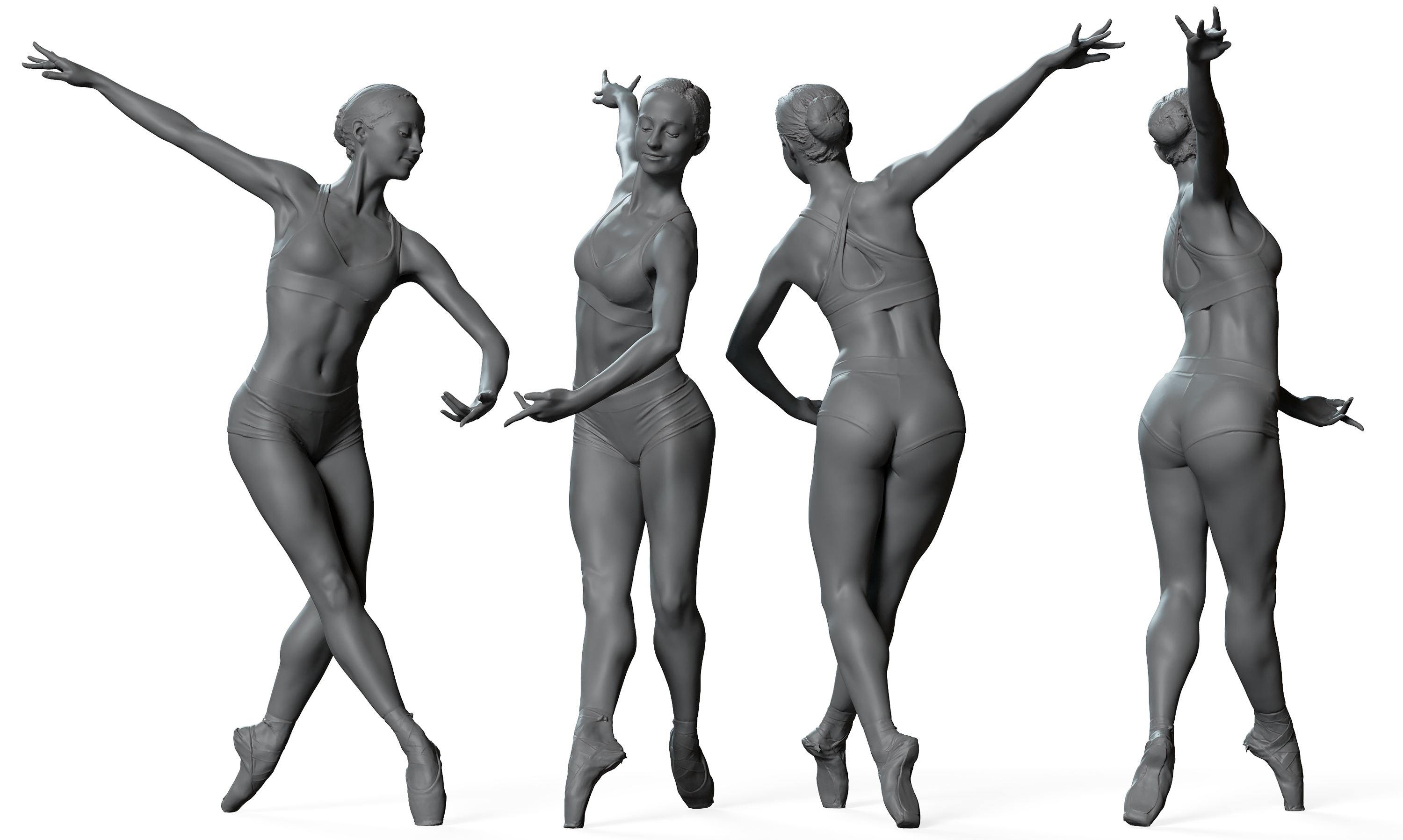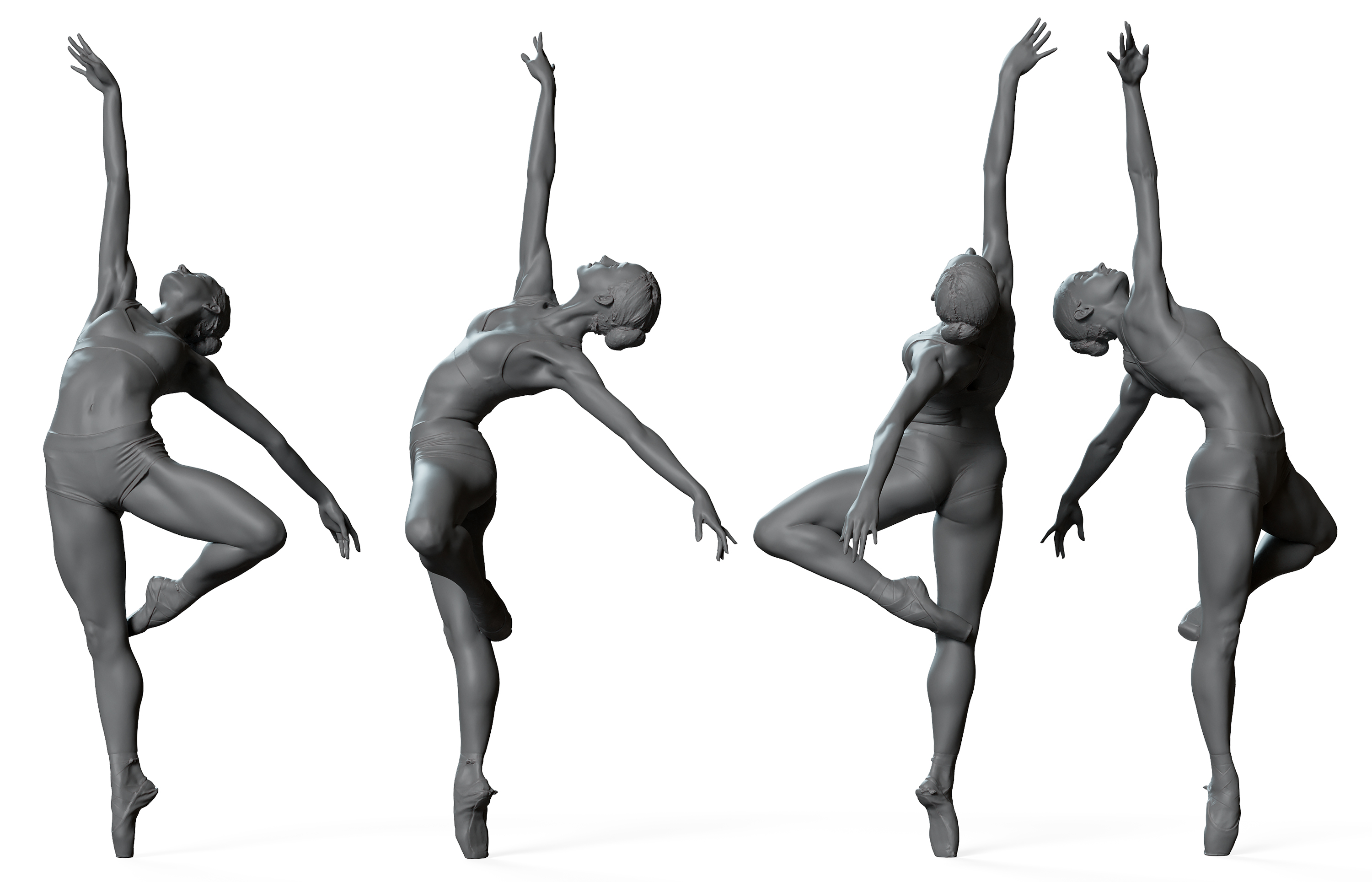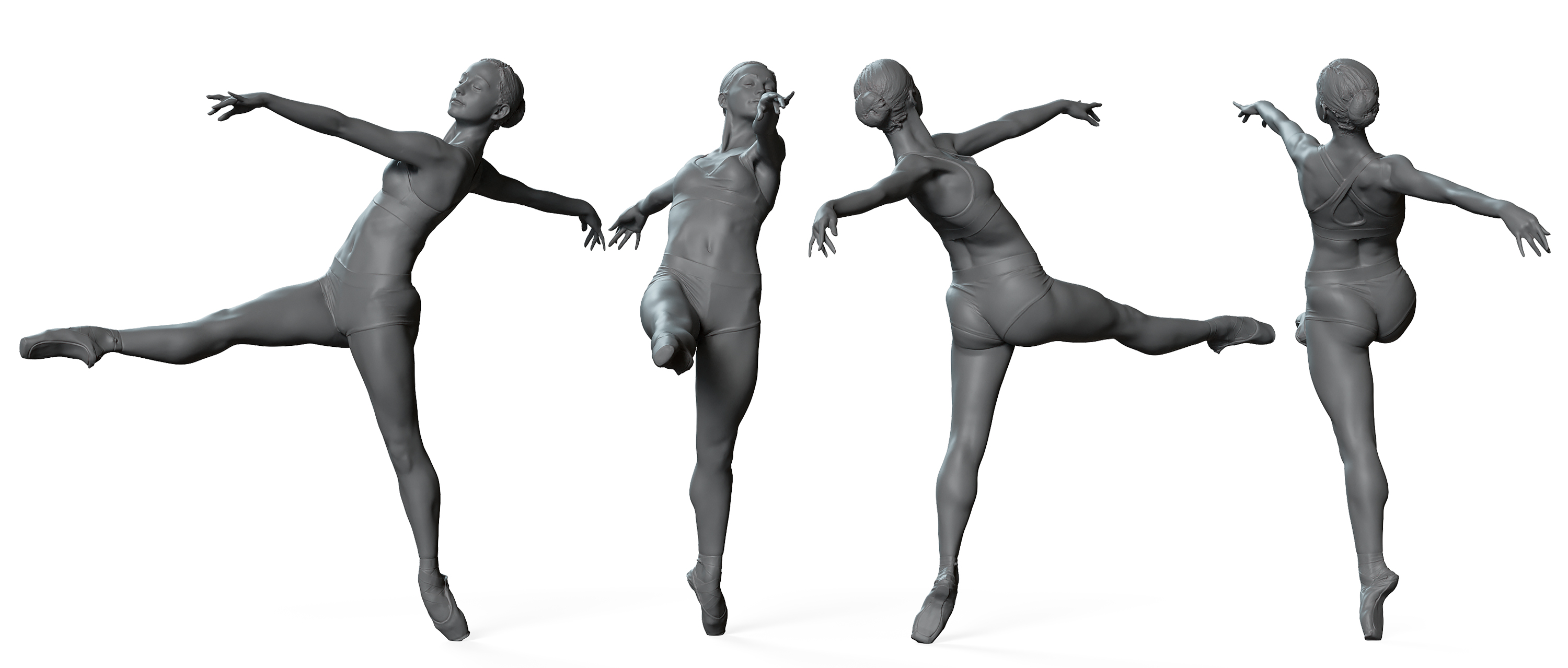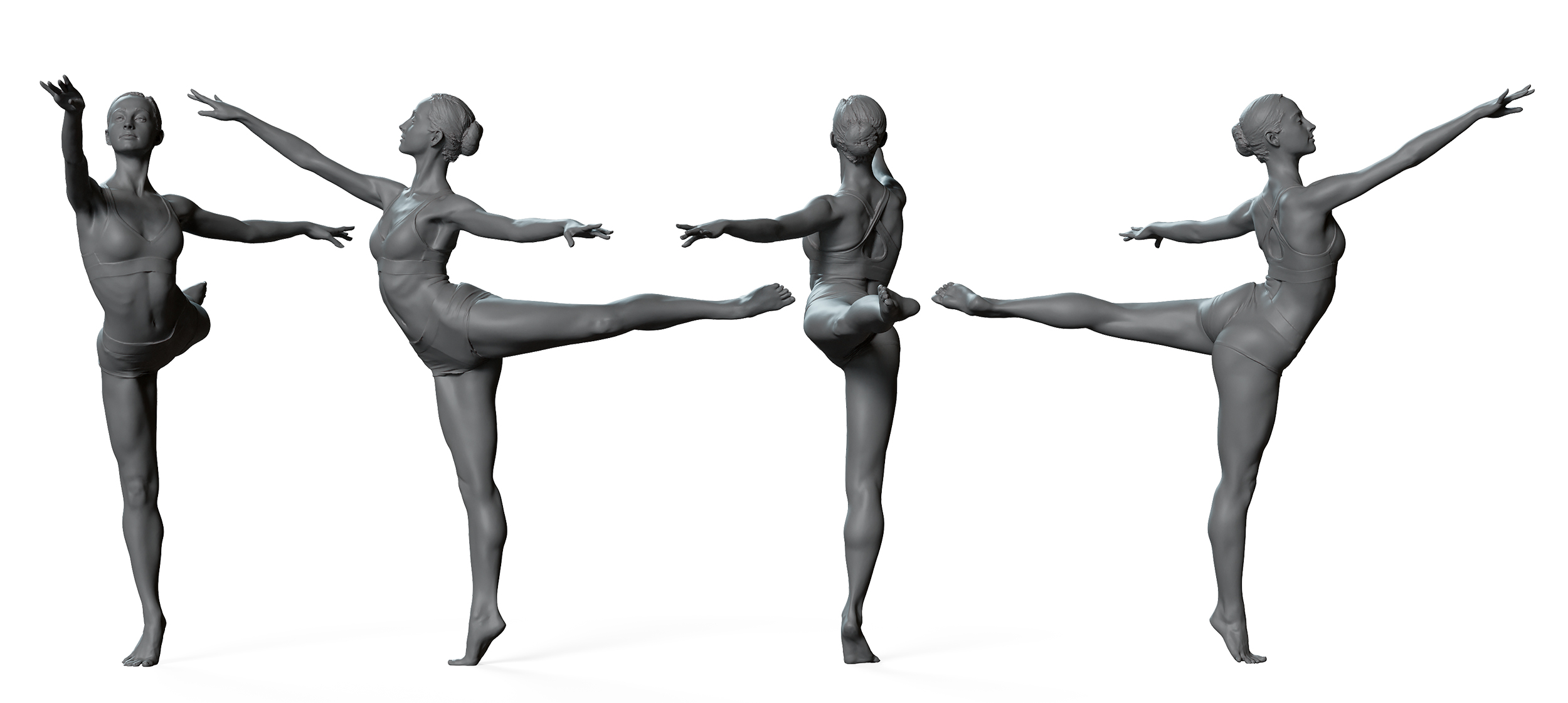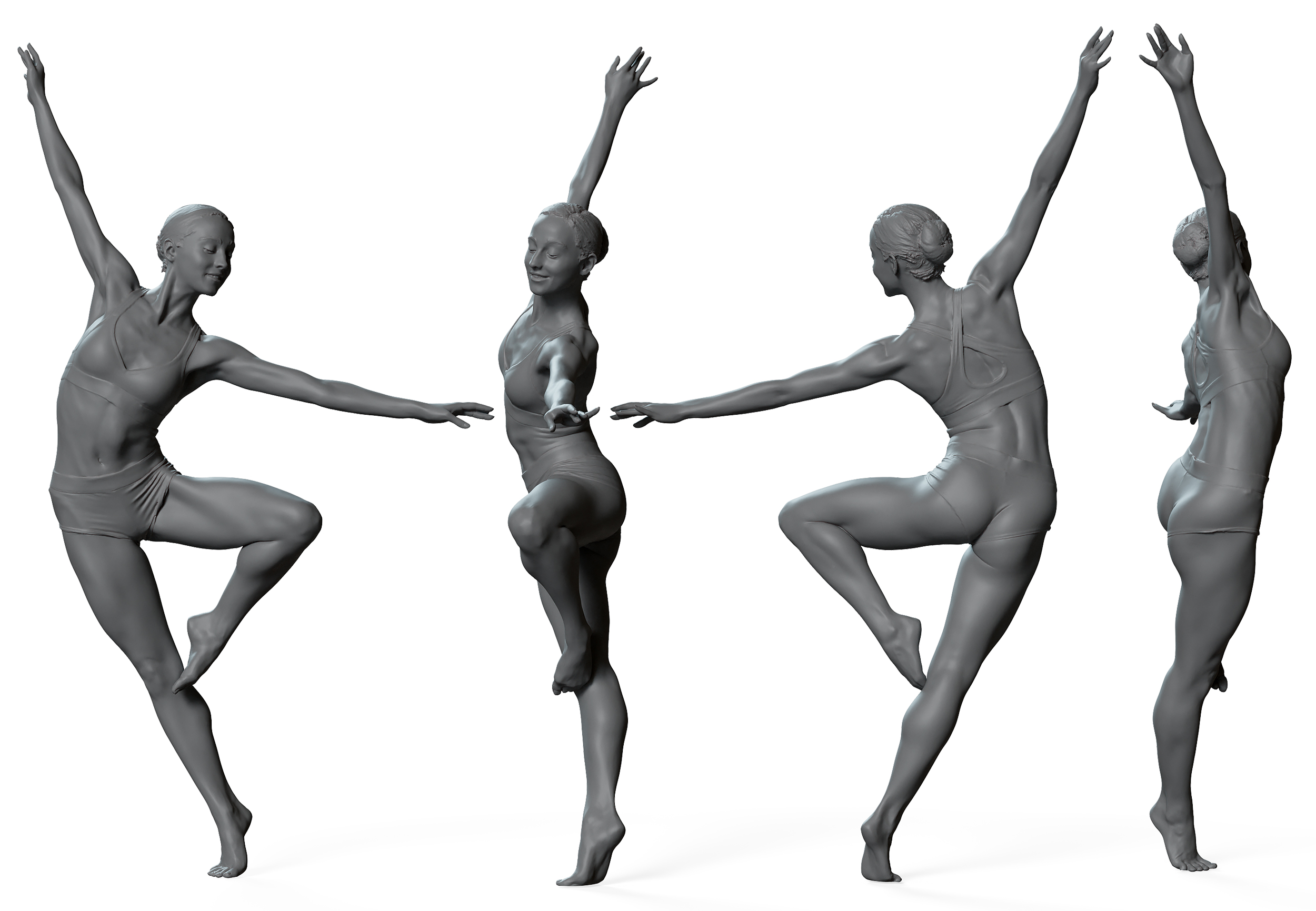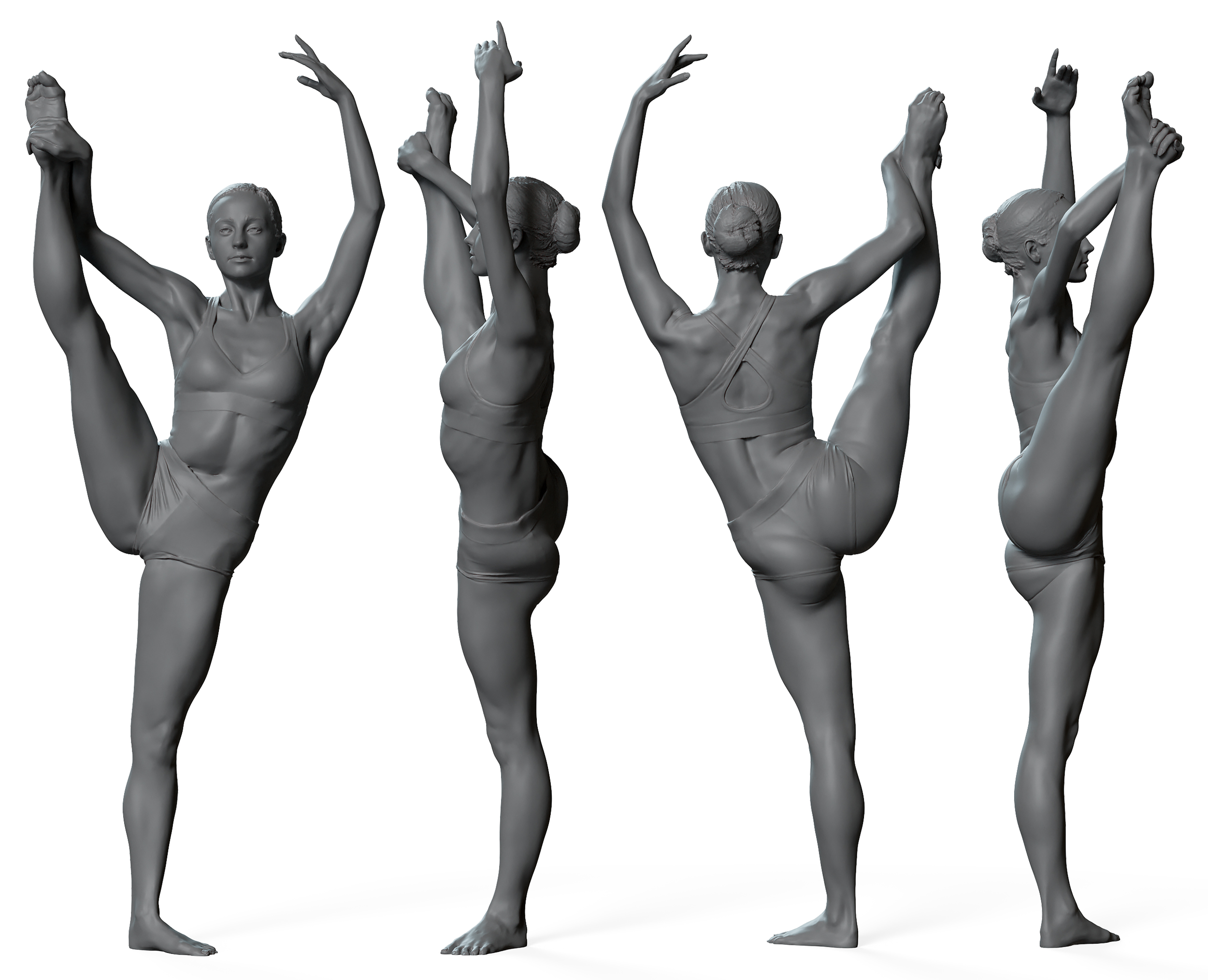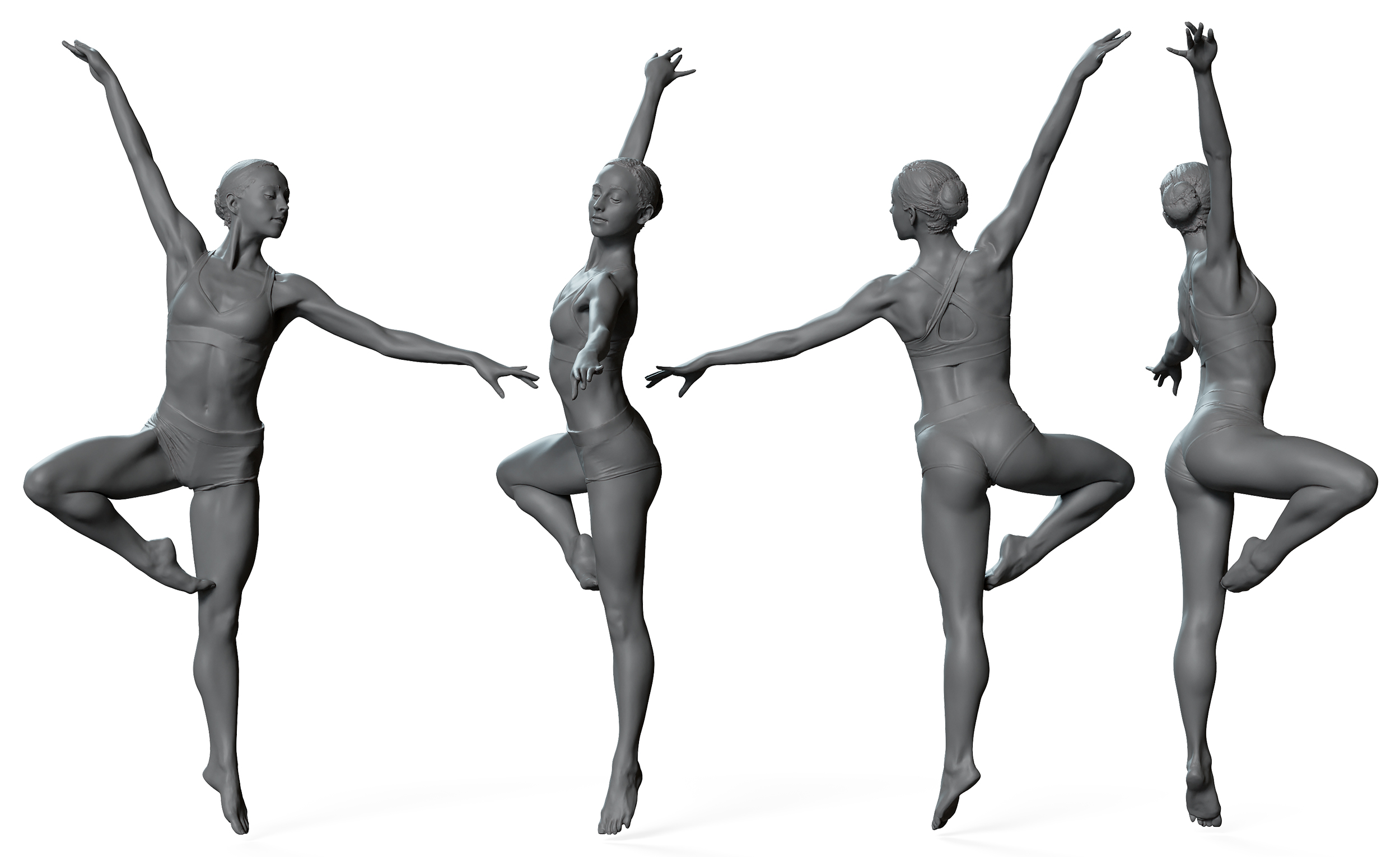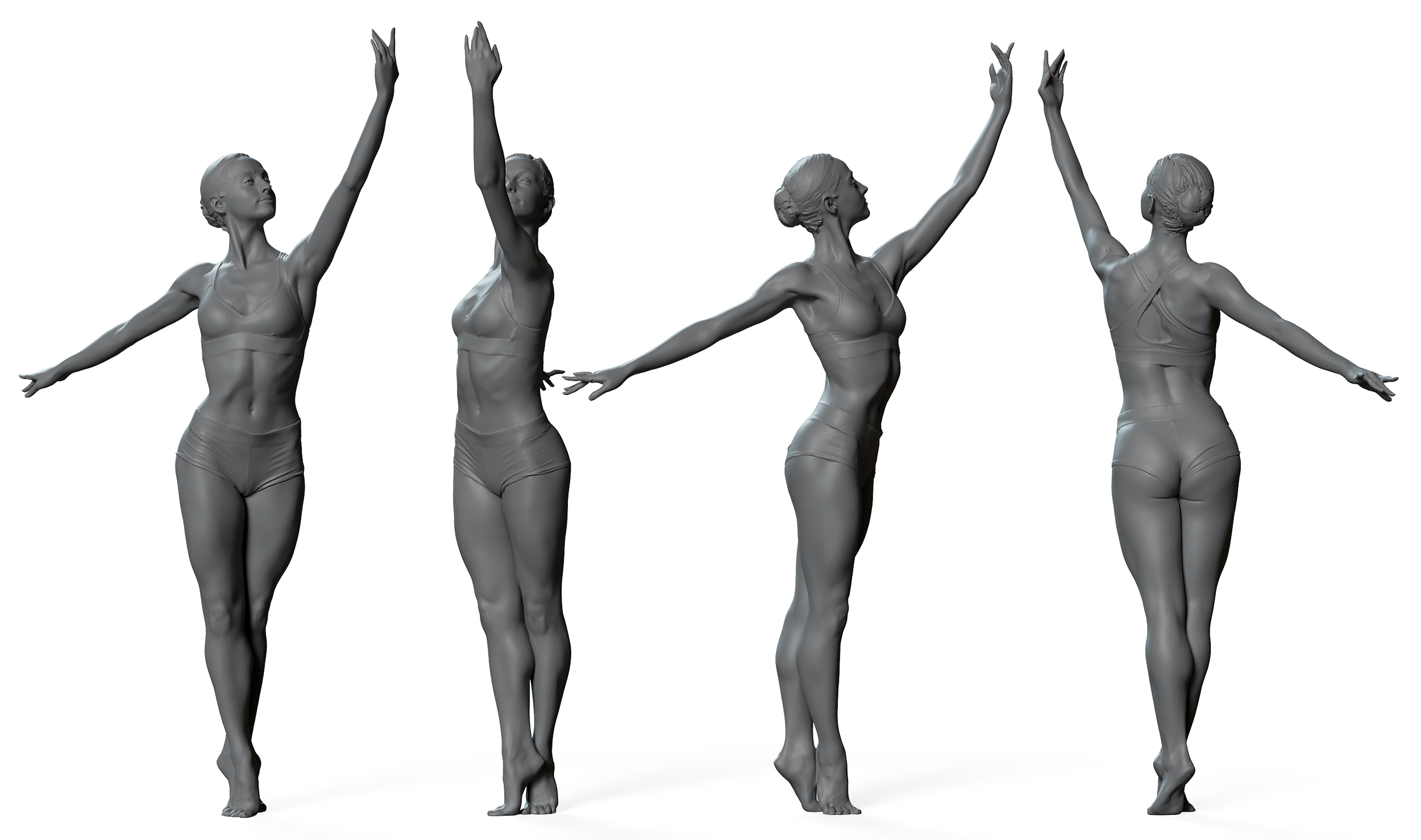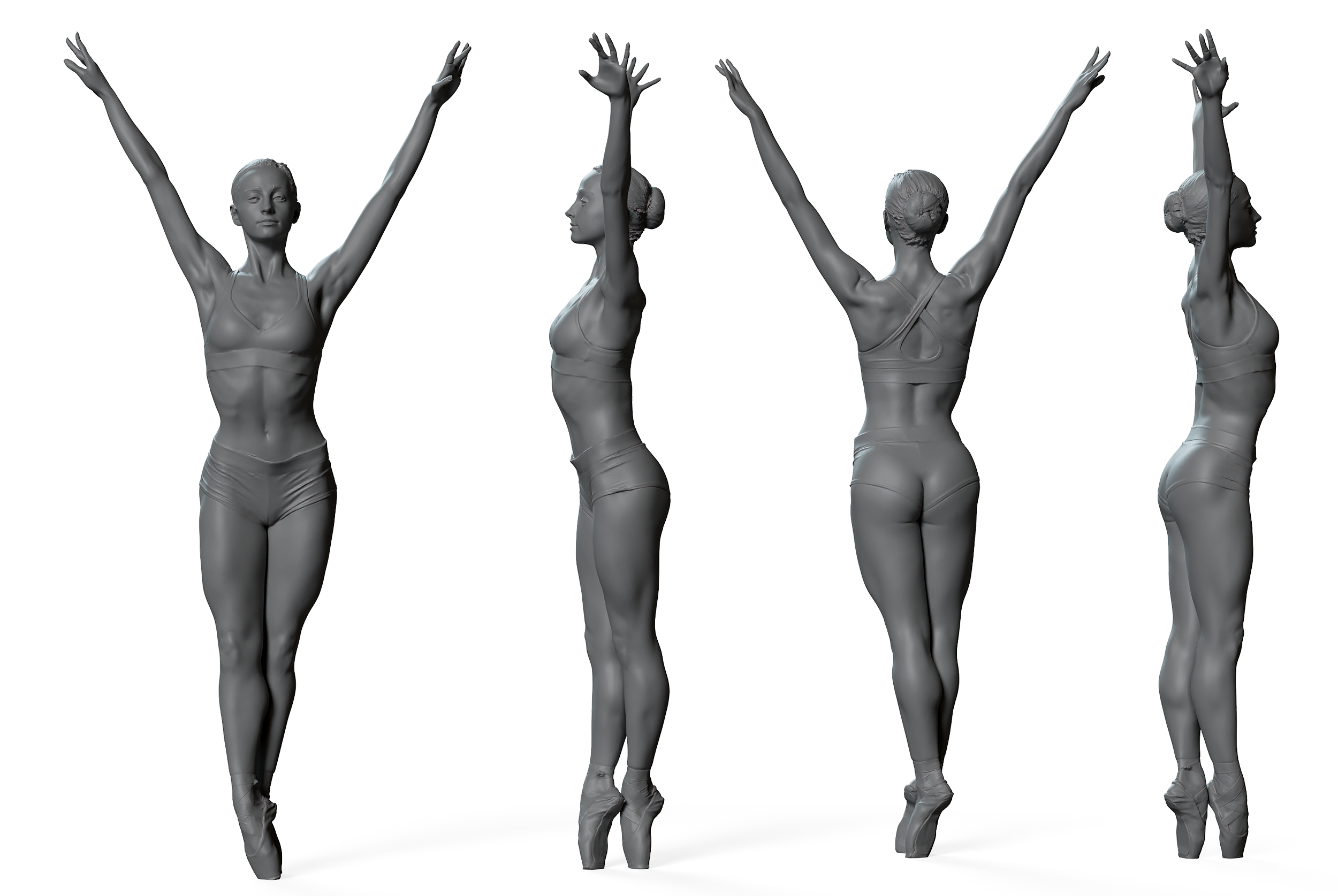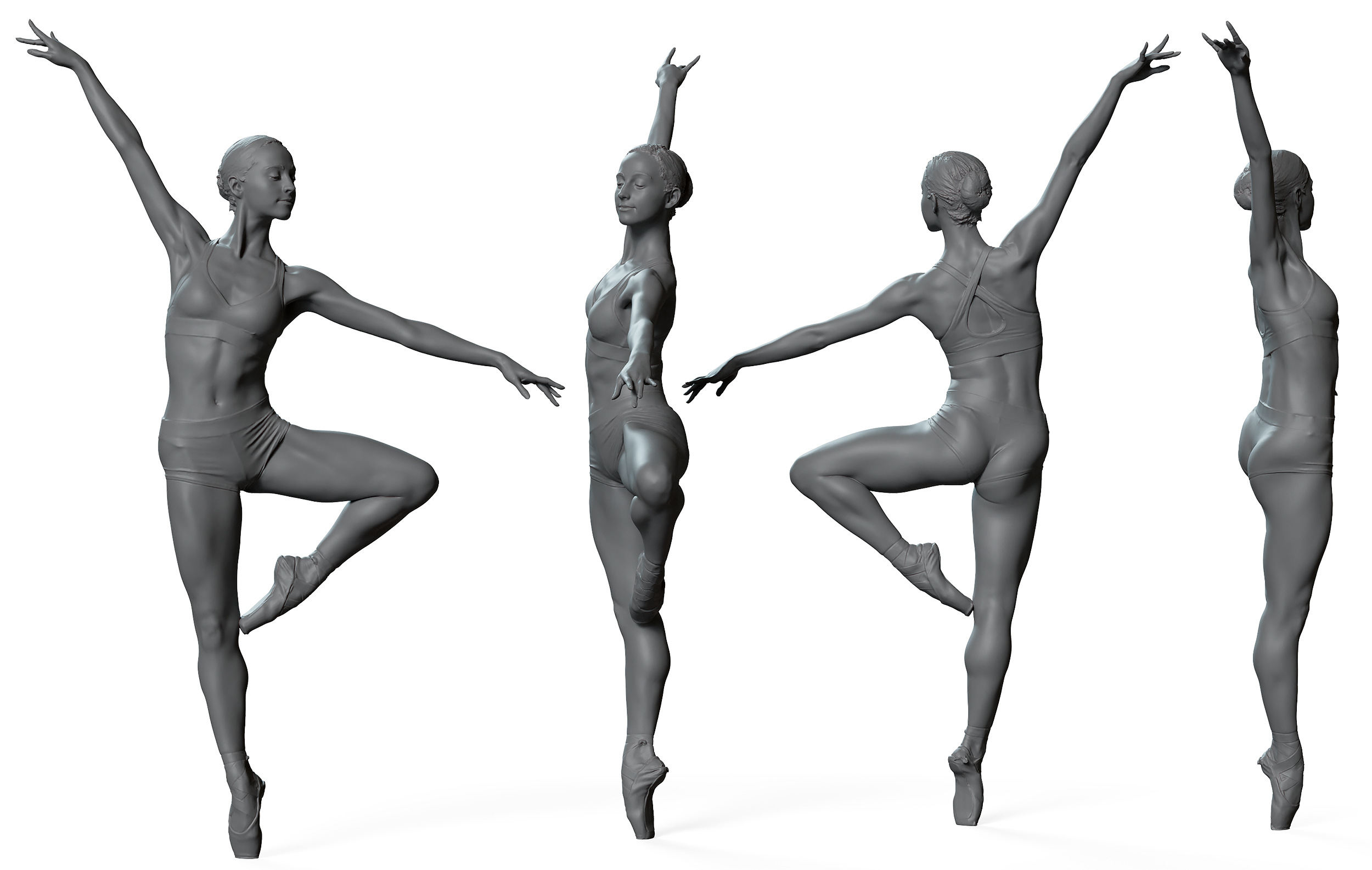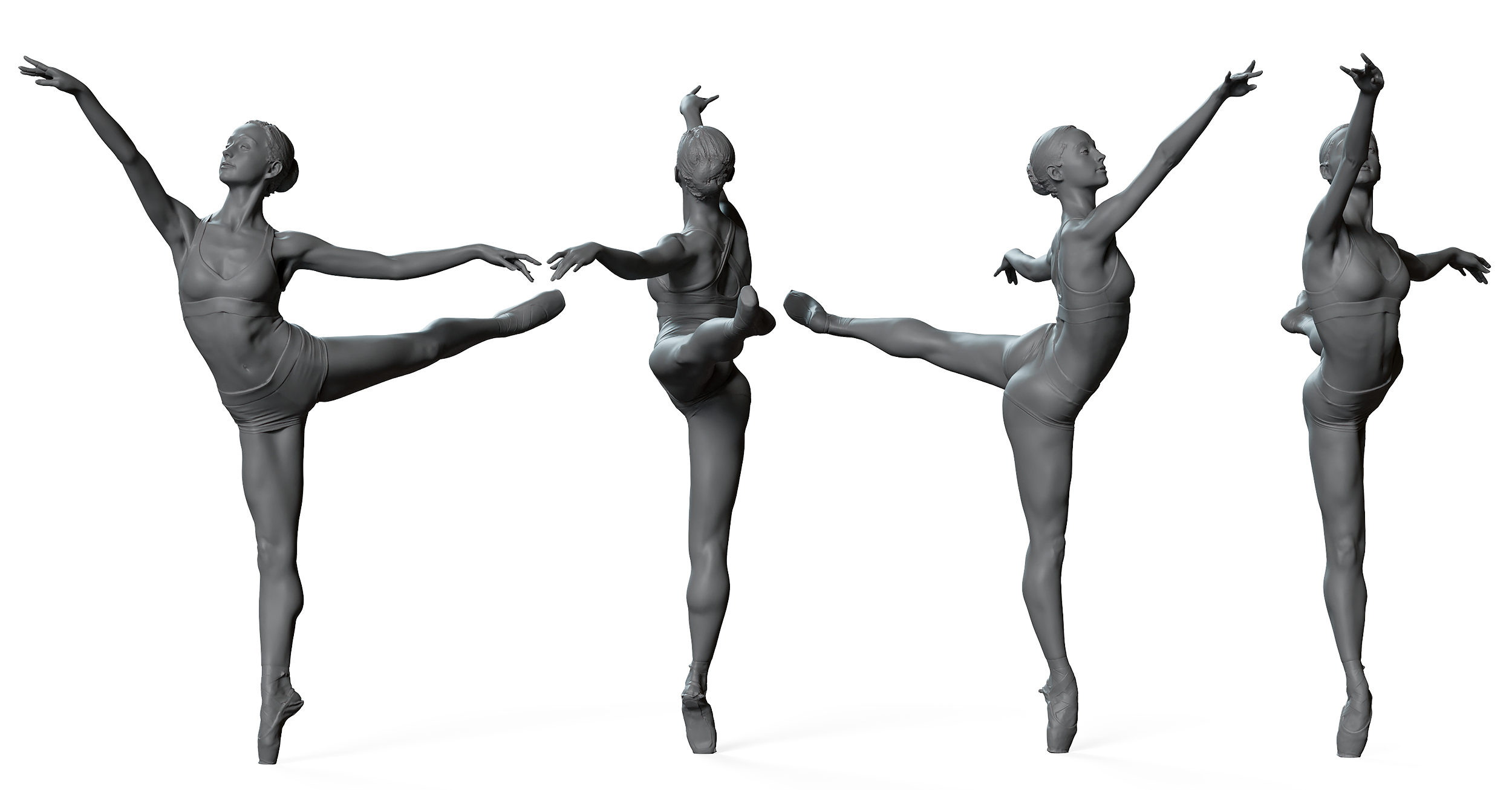 Male Poses