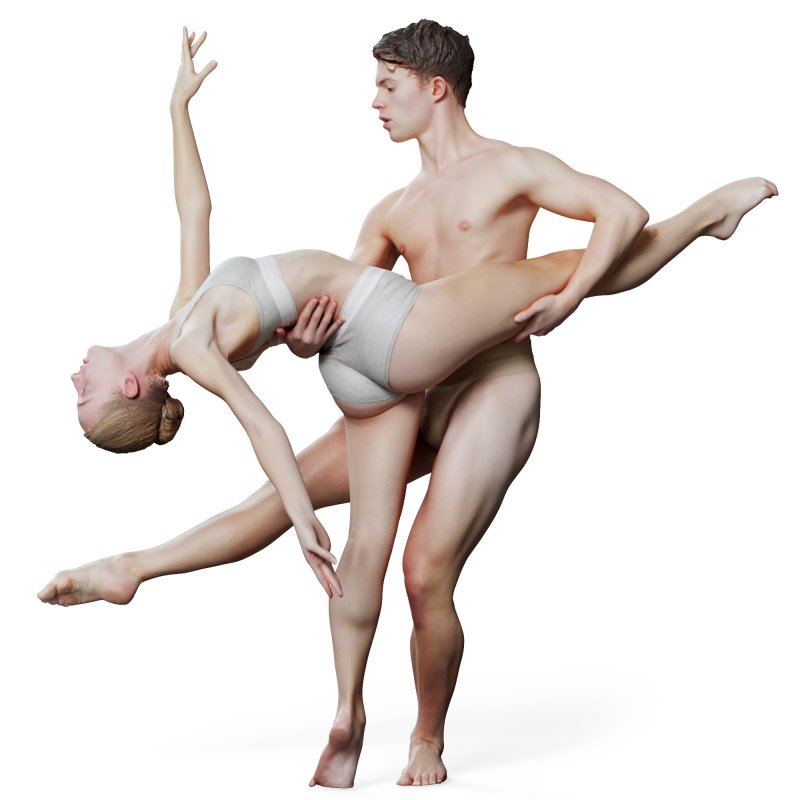 Ballet Duet 3d model
Model:

Ballet Duet Reference Pose 010

SKU:

BDRP010
This male and female ballet duet reference model is ideal for studying anatomy or for using as a basis for your own unique characters or sculpture. Our reference poses are produced using a combination of RAW scan data projection and automatic topology generation using Zremesher. Reference poses may contain geometry and texture errors in occluded mesh areas. Each model comes with a 5 subdivision ZTL model with between 7.5 and 8 million polygons at the highest level. We have also supplied a 750K decimated OBJ file with mtl and 8k JPG texture map. These models do not contain animation ready topology but are suitable for sculpting, rendering and 3d printing.

Data Set
5 x Subdivision ZTL up to 8 million polygons (Requires latest version of Zbrush)


Decimated 1 million polygon OBJ


8192 x 8192 Colour map in JPG format


Renders
1 Million polygon decimated model rendered in Marmoset Toolbag 4. All images shown here are rendered using the assets provided with the model.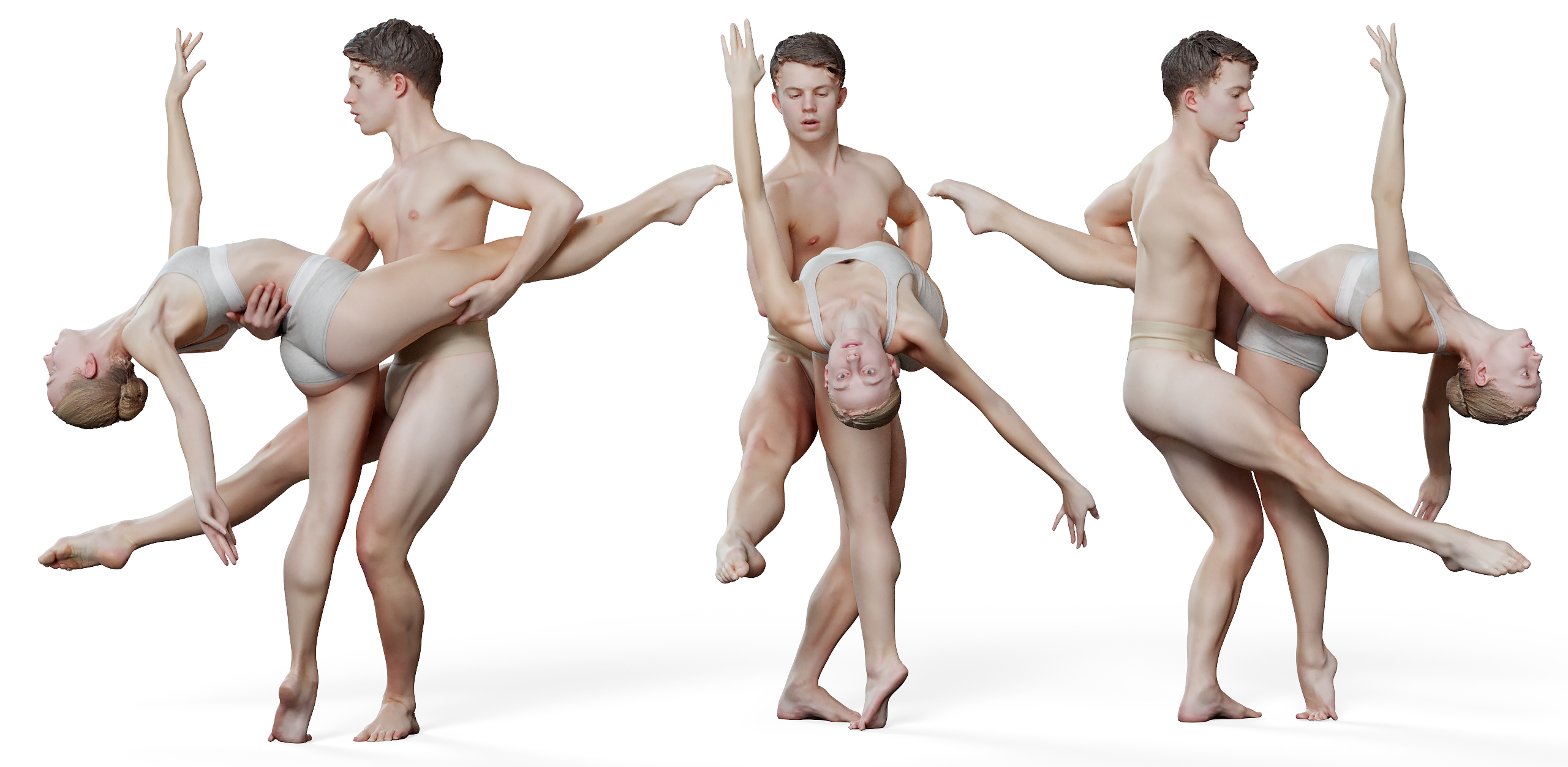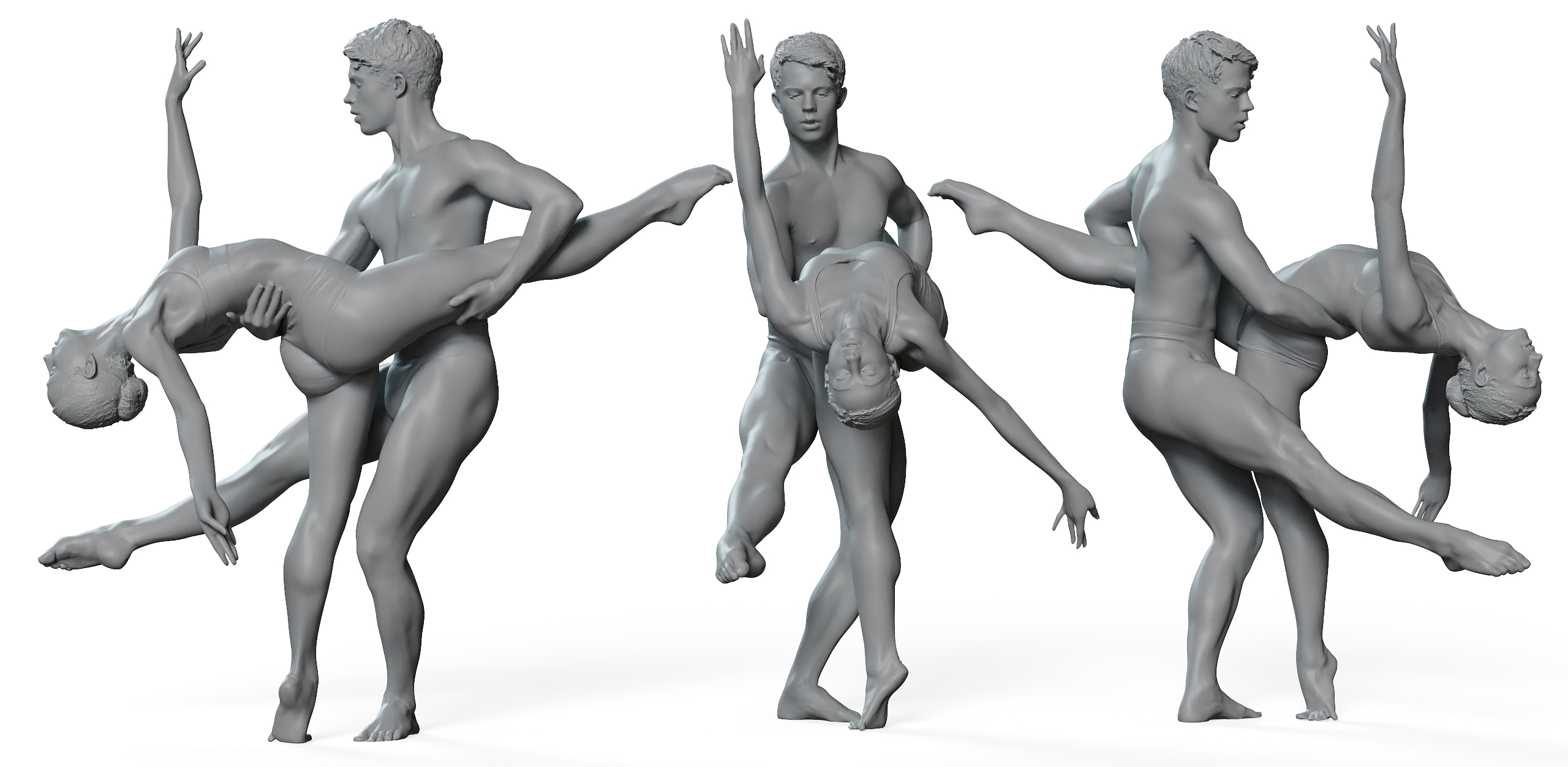 Zbrush
This models comes with a 5 subdivision level Zbrush model that has been automatically remeshed using Zremesher.