26 Mar

Posted By
6 Comment(s)
14863 View(s)
News



Introduction
We're proud to announce the release of our first set of scanned clothing models for artists. Each garment is supplied as both a real time low polygon game ready mesh with PBR textures as well as a high resolution ZBrush tool, giving artists and developers the freedom to use the assets in whichever way suits them. Our goal was to produce something that would drastically reduce character production time whilst still conforming to the high quality standards we have here on the scan store.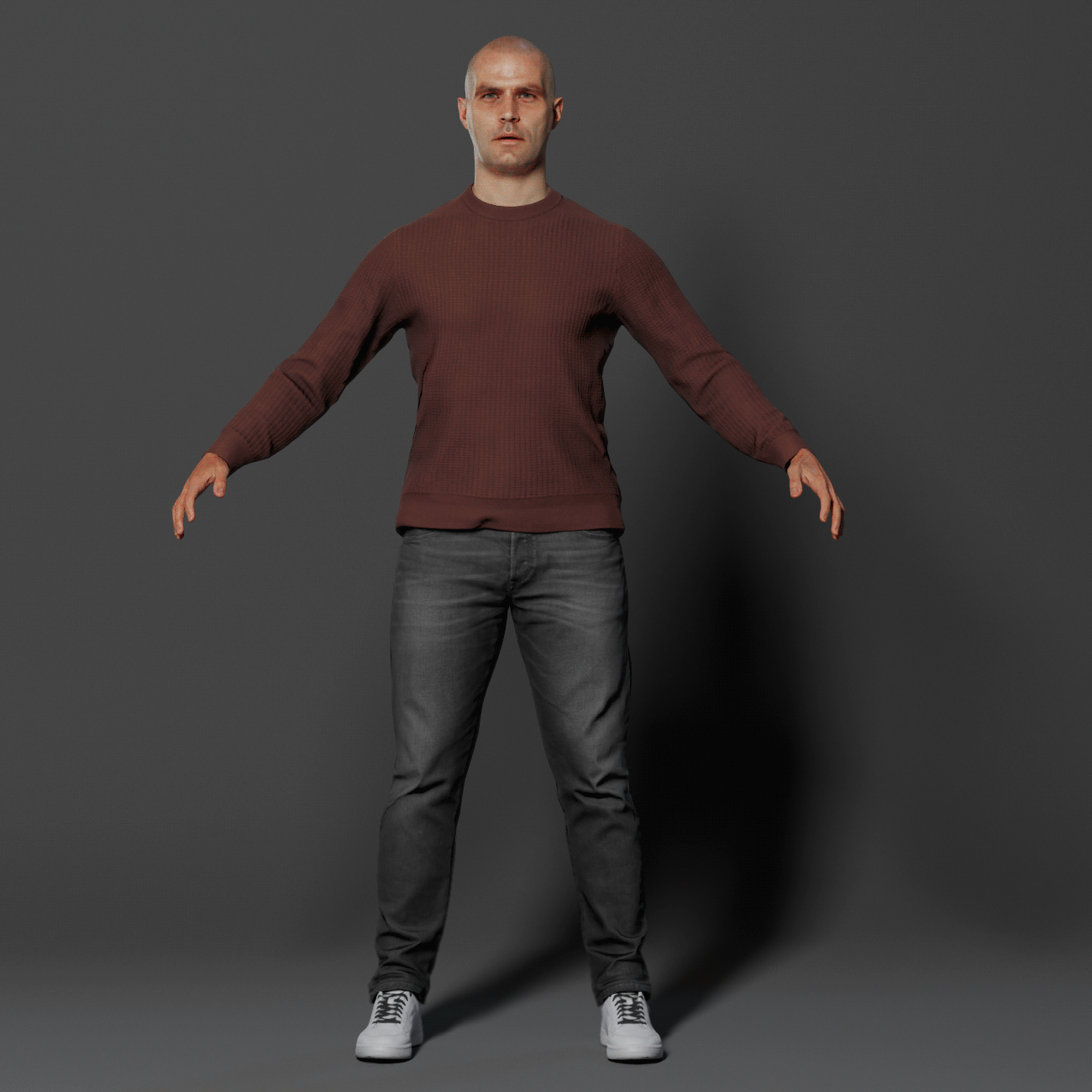 Consistent capture process
All our clothing scans are captured using life size CNC'd 3d scans of a real human bodies in an A pose. The means all the clothing we capture is consistent in size and pose as well as conforming to a 100% realistic body shape. All items are scaled and fitted to match the digital version of the model for quick easy character creation.



High resolution real time models
We understand that not everyone wants to spend days creating real-time models for use in game so we have done all the hard work for you. Each garment comes with a high resolution real-time model with 8k PBR textures.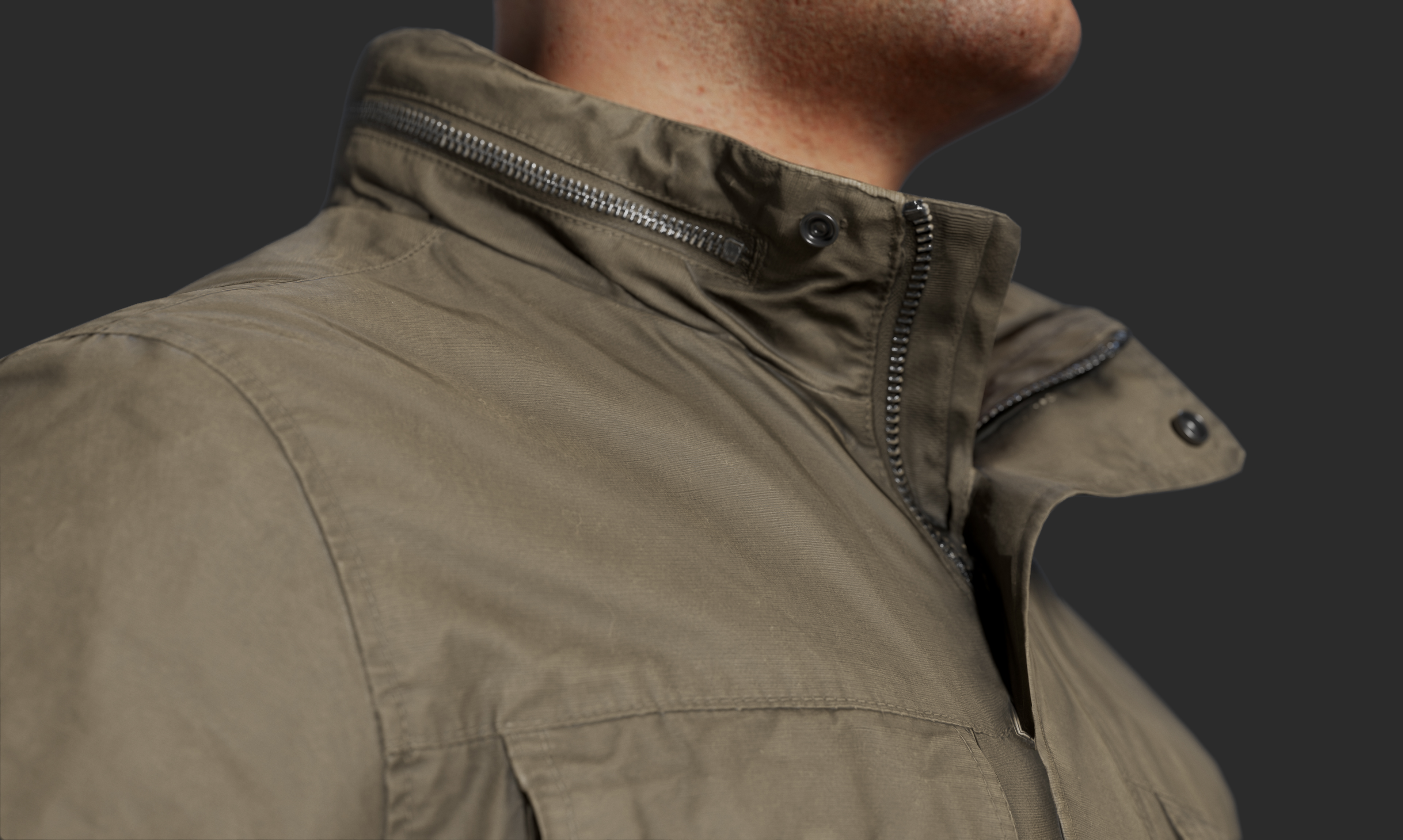 Clothe any character in minutes
Using either the real-time low polygon mesh or the high resolution ZBrush subdivision models you can easily modify the garments to fit any model making instantly adding AAA quality clothing to your characters. Here you can see a video of us using the ZTL files to clothe one of reference scan poses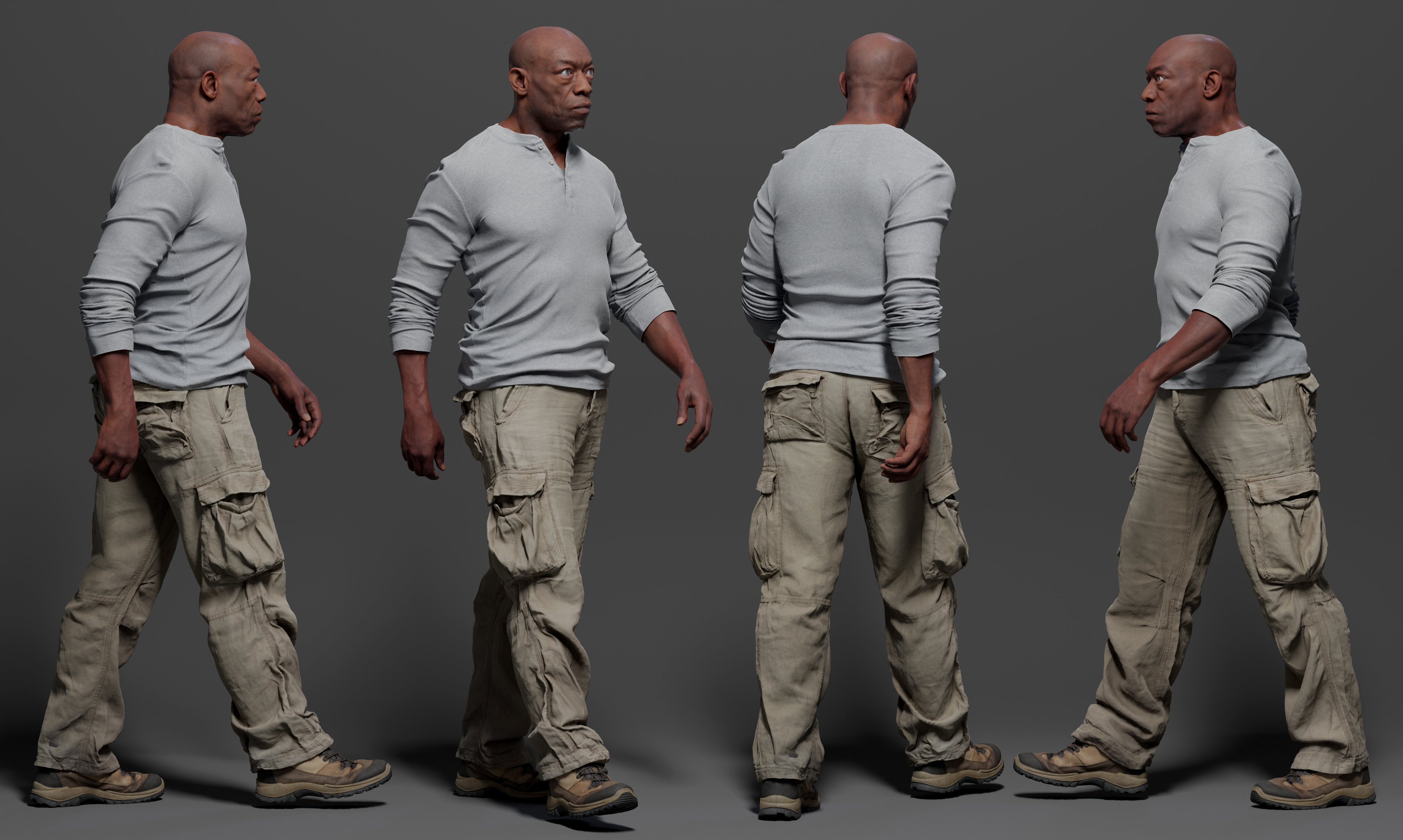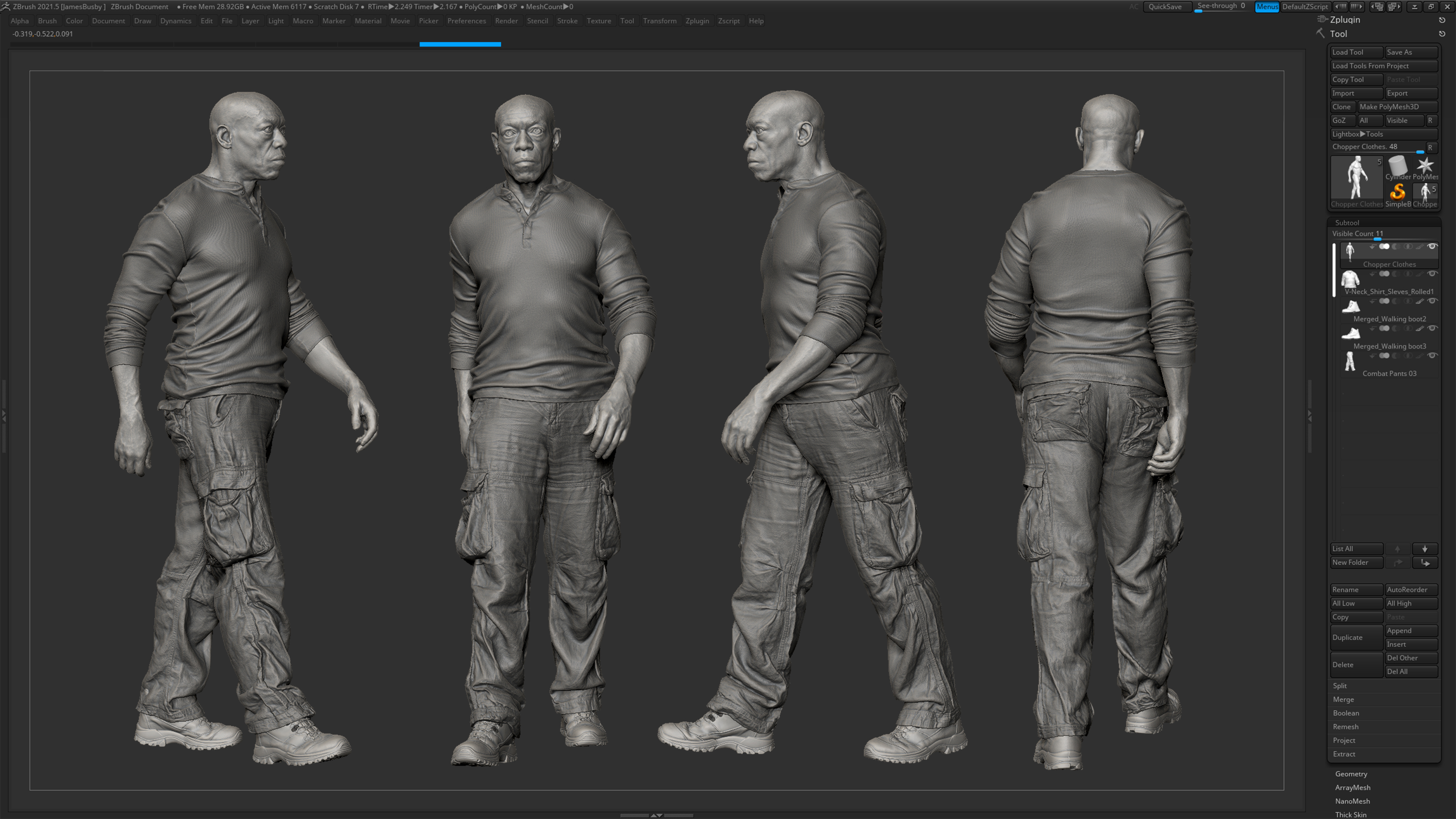 Fit any body shape
Another example using a much bigger character with modified real time clothing







PBR texture maps
Each real-time model comes with a set of 8k PSD PBR textures consisting of Normal, Roughness, Metalness and albedo. The ZTL source files are supplied with 16k PSD albedo textures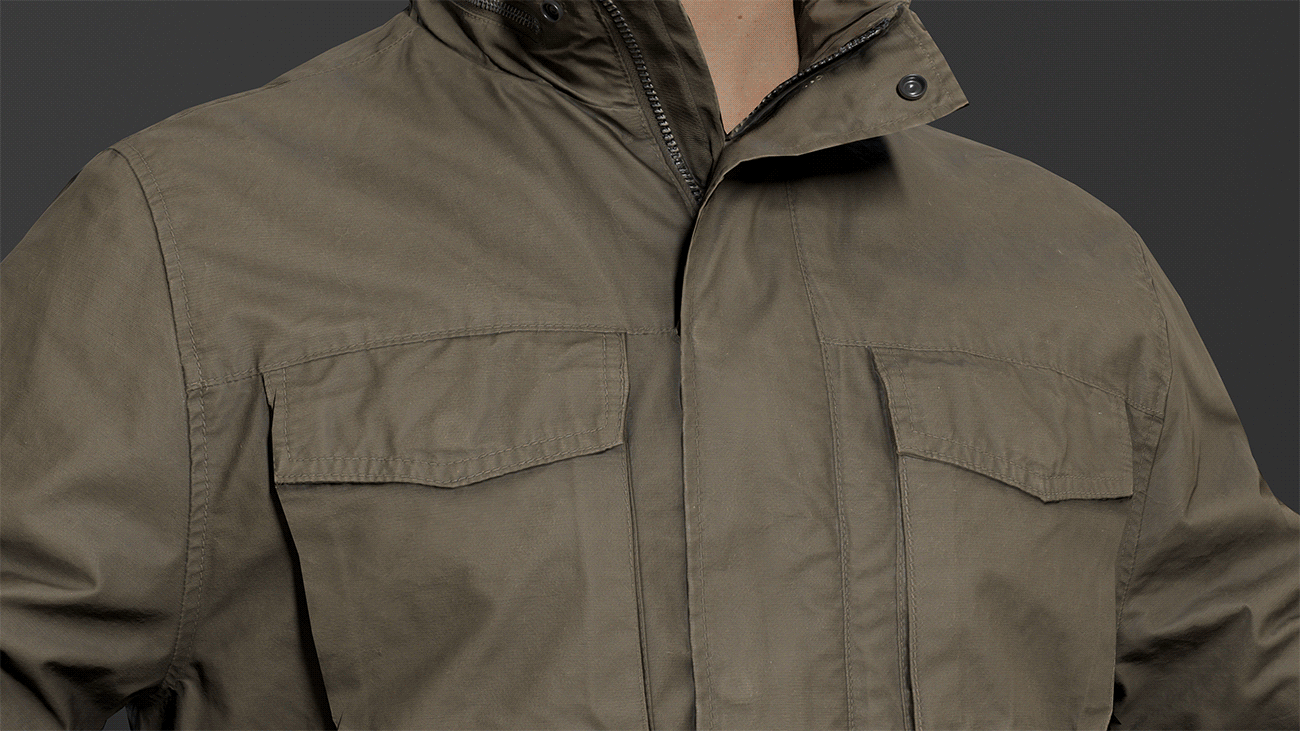 Easy to modify texture maps
Texture UV maps are unwrapped and laid out in an easy to modify format so you can change the textures as you see fit. Each albedo PSD texture includes a colour change layer so you can easily alter the colour or add your own designs as shown below






High res Zbrush source files
We understand that having access to the source files is important for any studio, however 100% RAW scans are a lot of work and difficult to use. Each of our garments comes with a retopologised ZTL with up to 9 subdivision levels easily able to display the sub millimeter levels of geometric detail. This also allows artists to easily manipulate and pose the lower subdivisions to fit a new pose or character whilst maintaining the high-resolution details on the higher subdivision levels.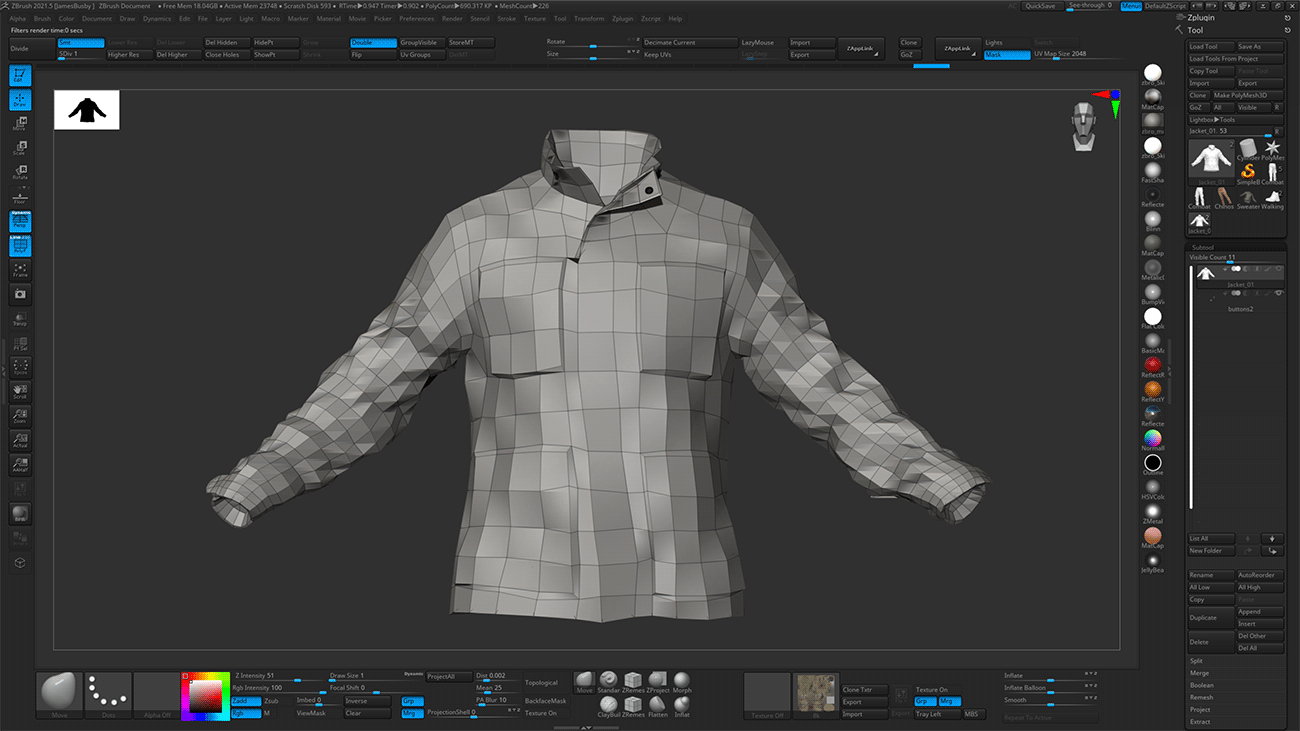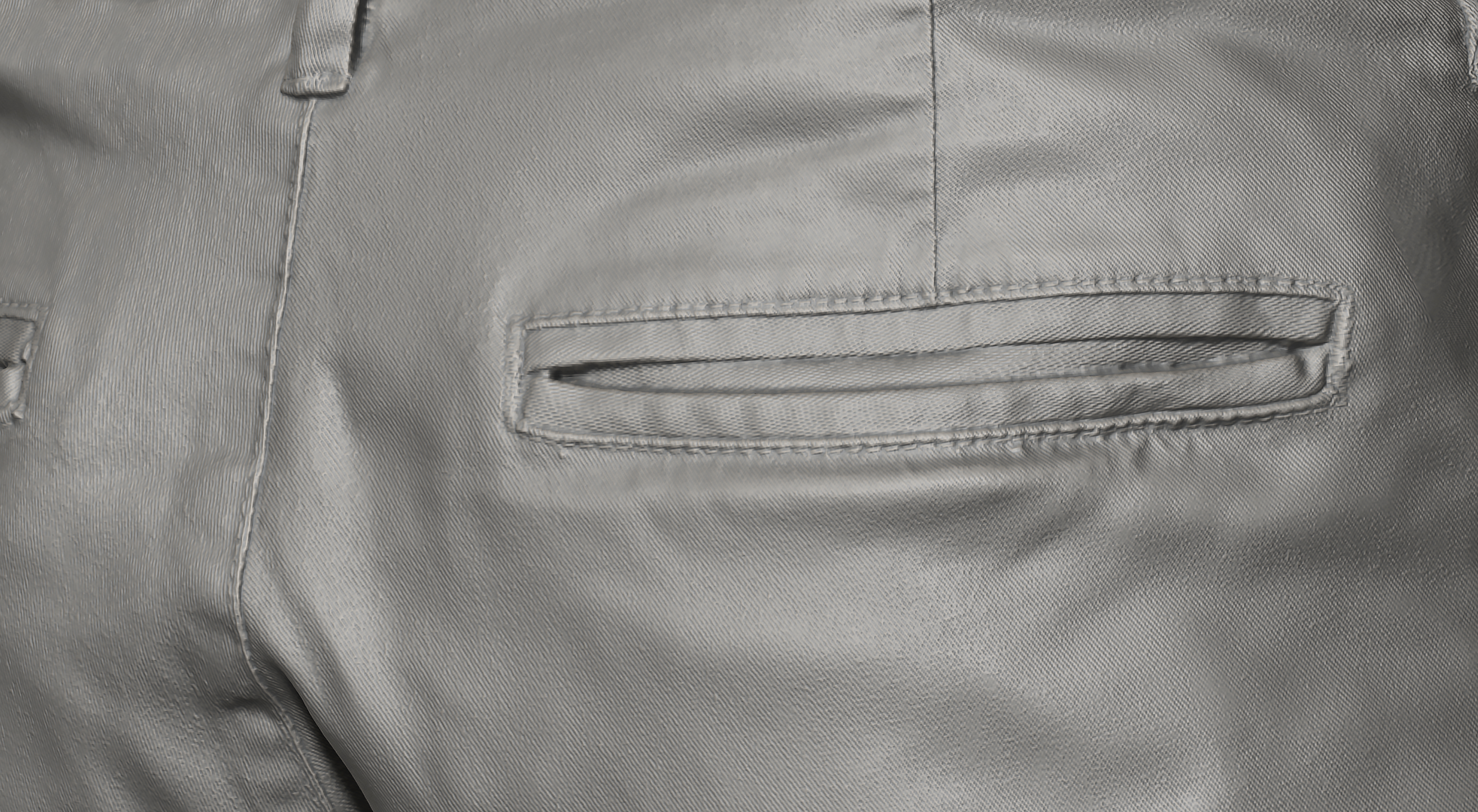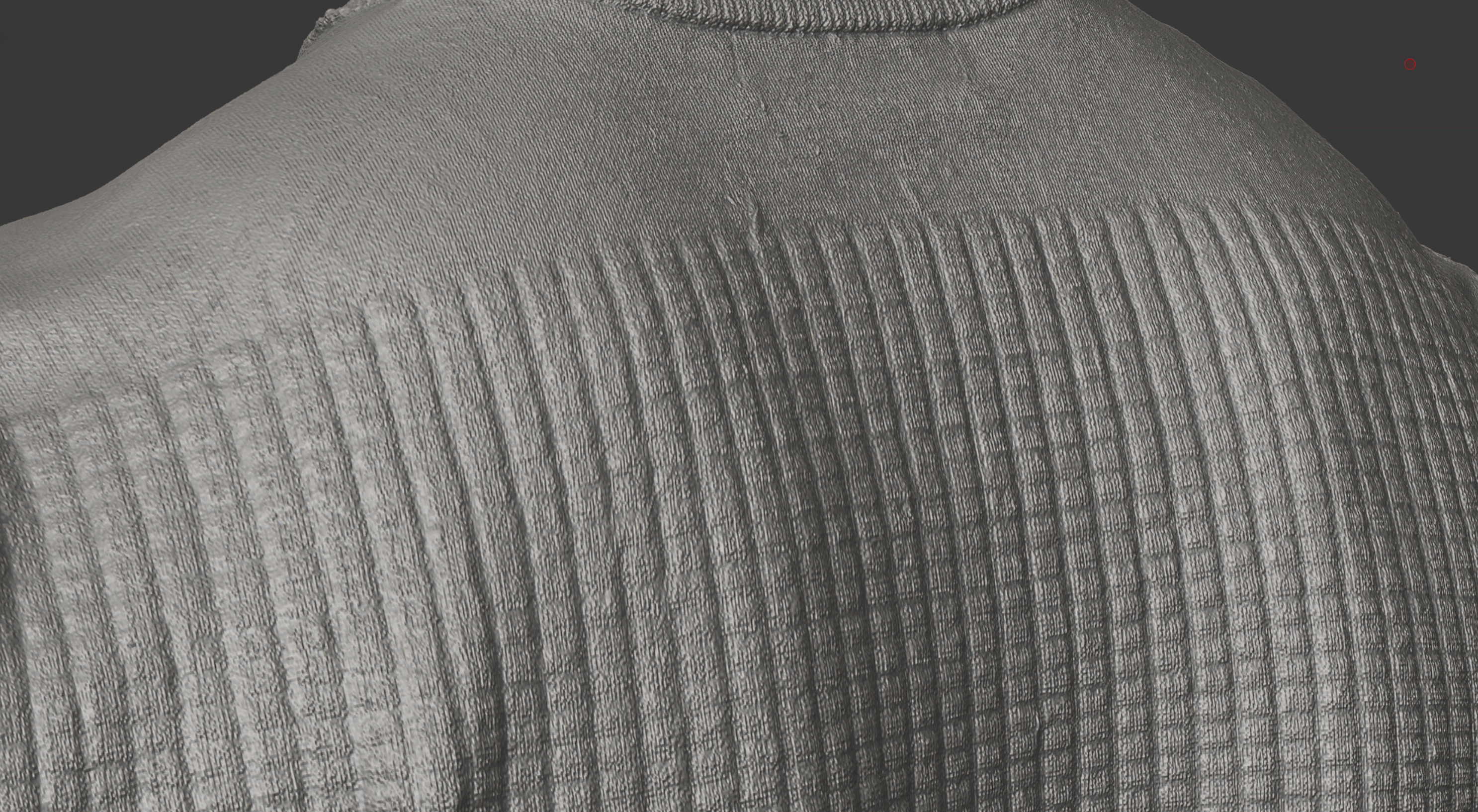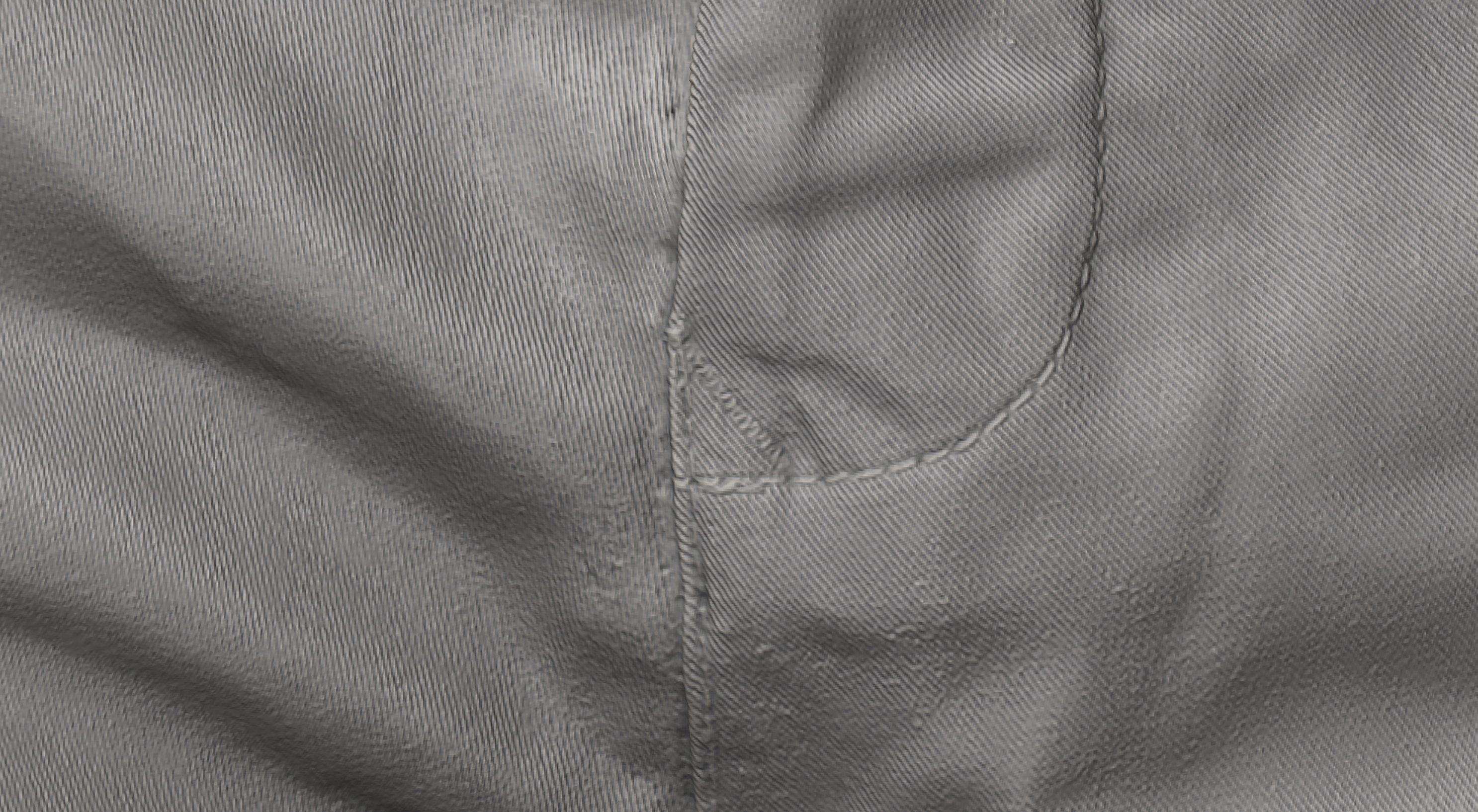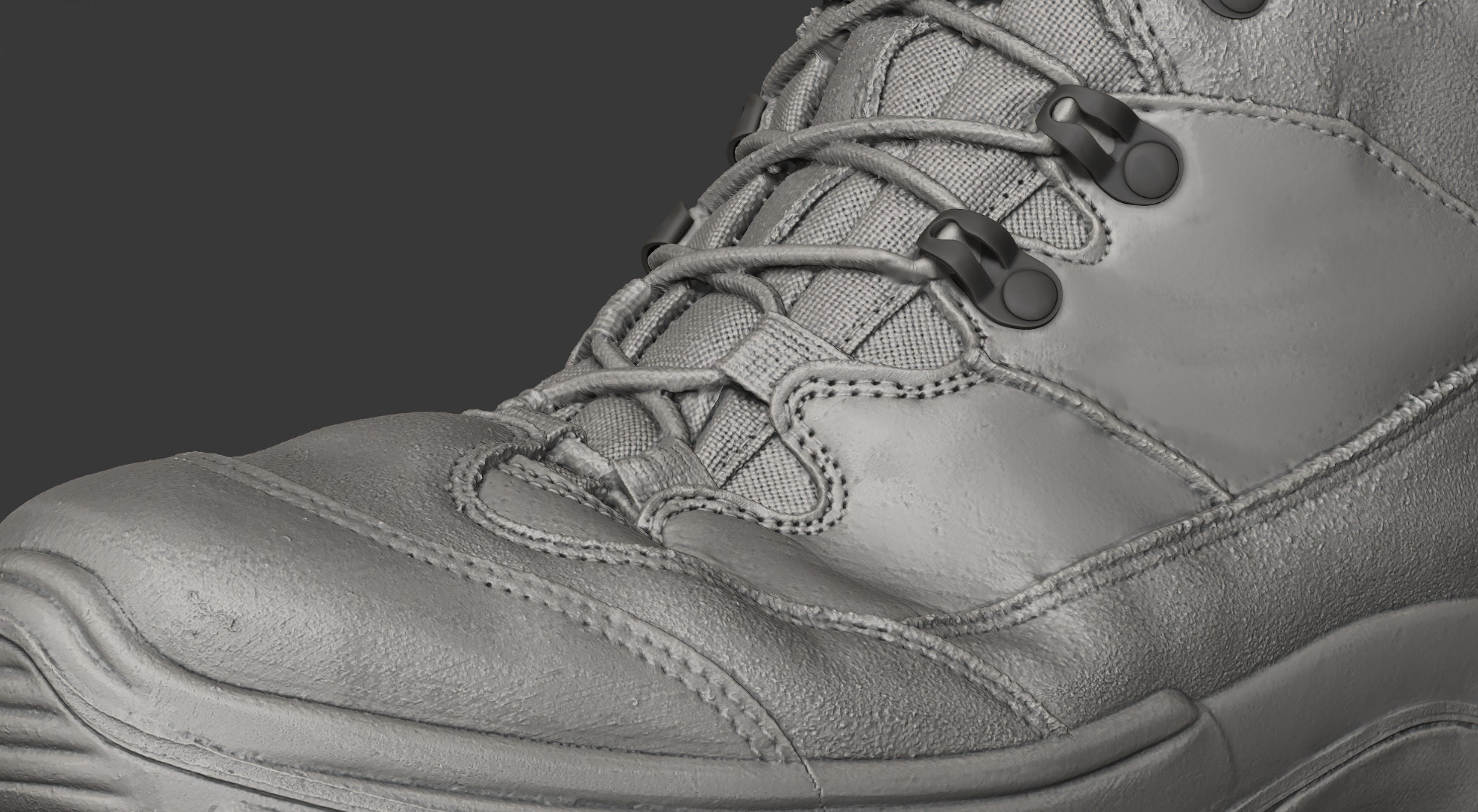 Shirts and Jackets
All clothing items here shown as realtime models rendered in Marmoset Toolbag 4

Trousers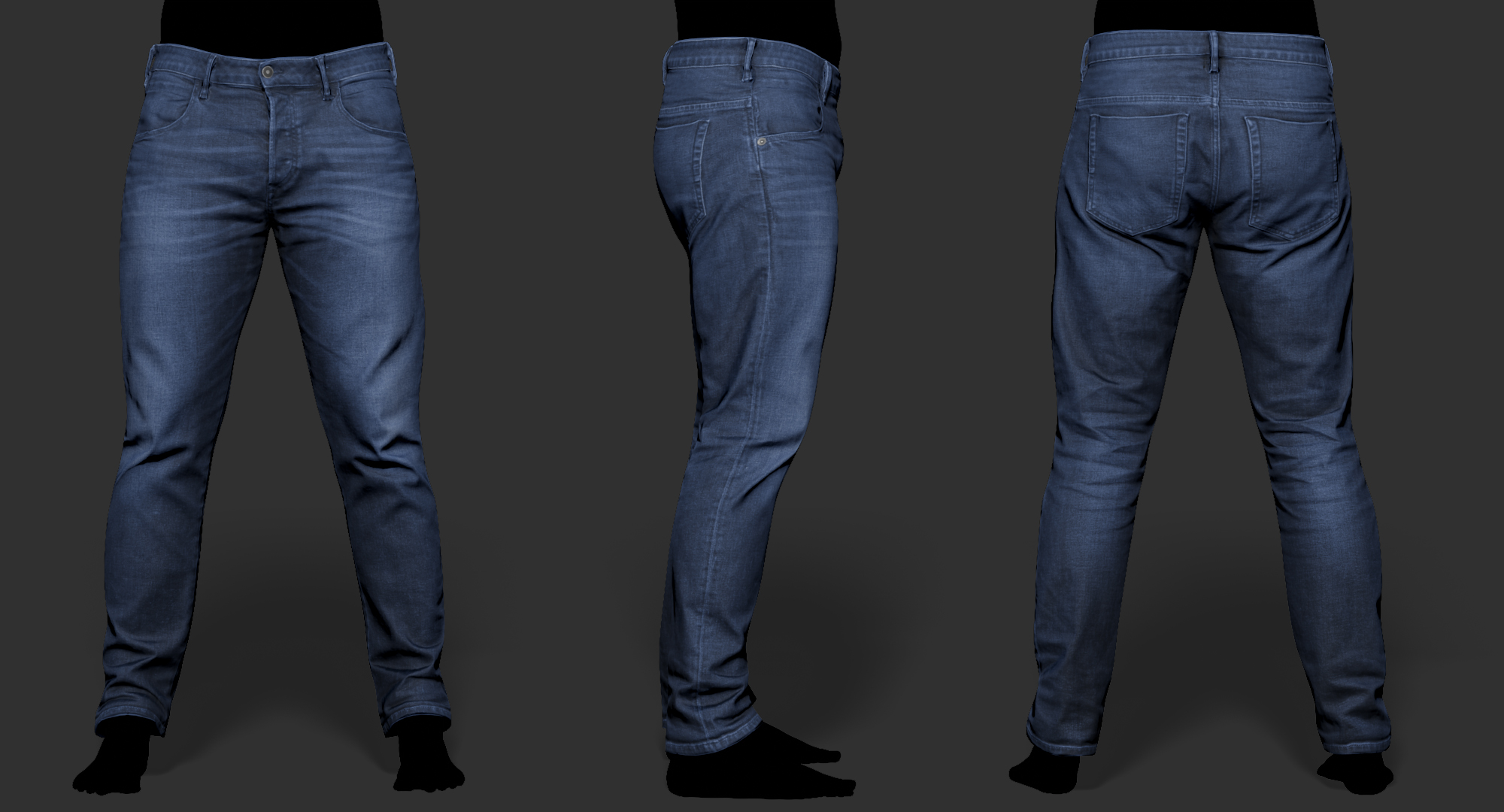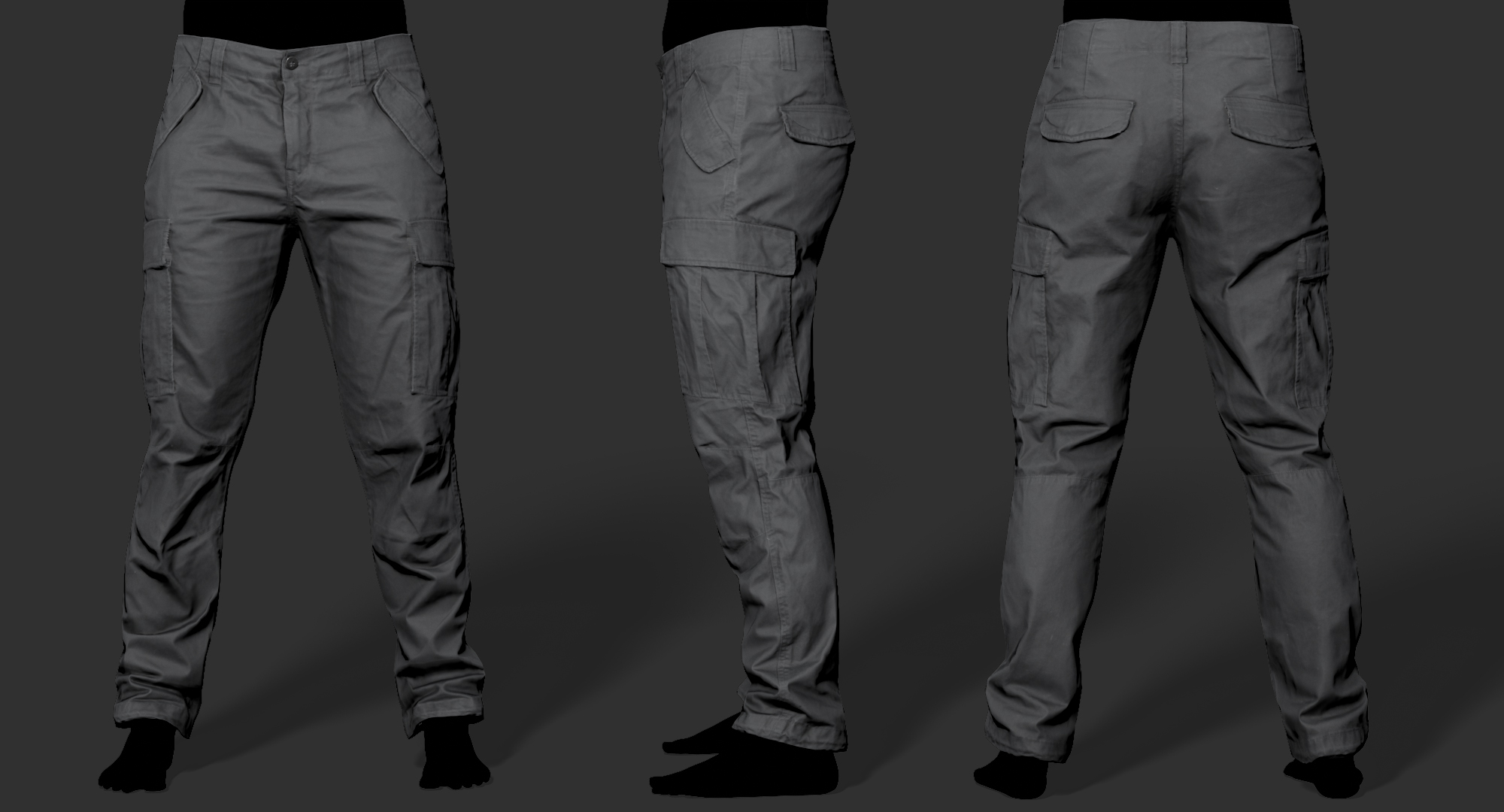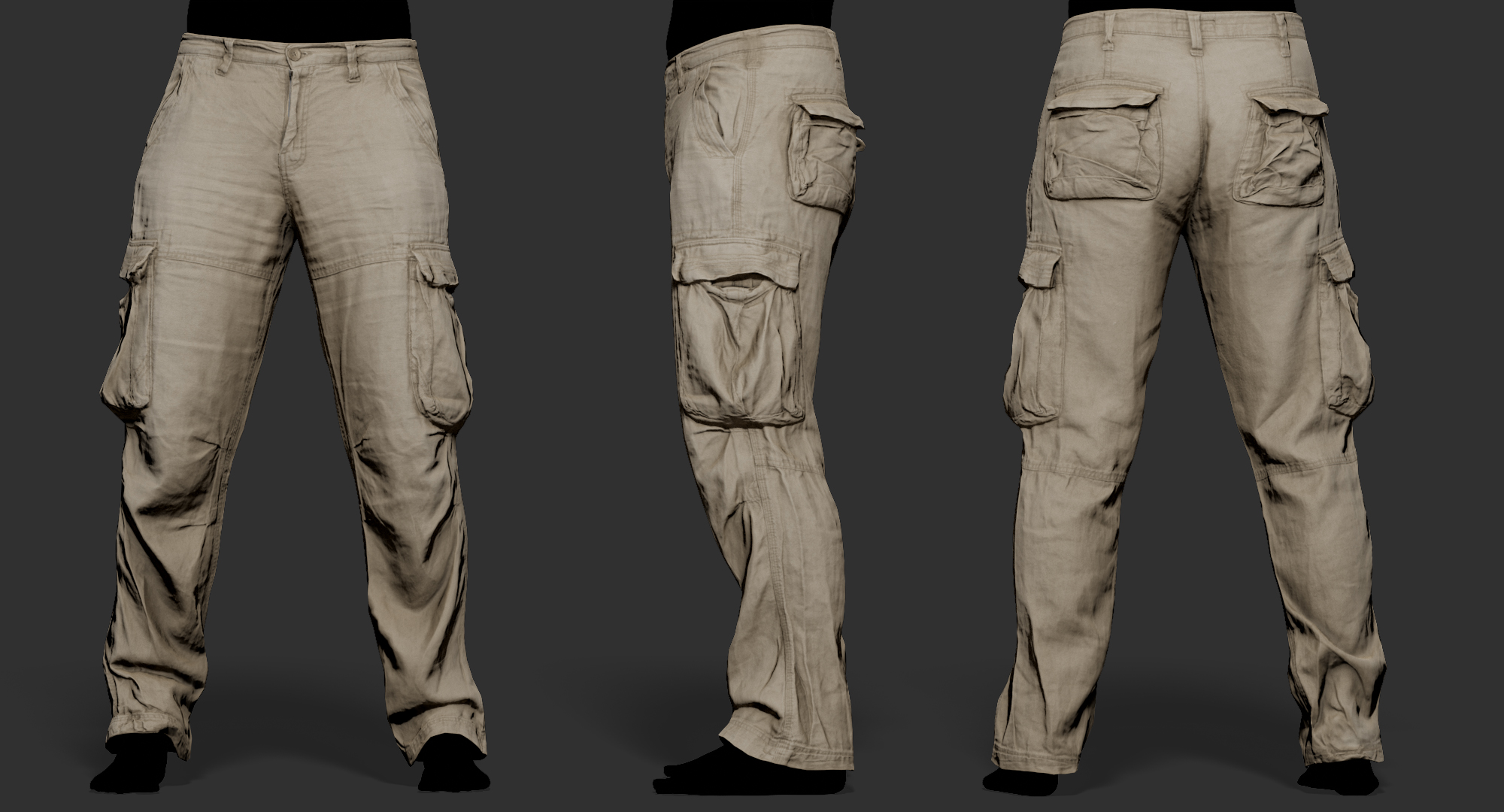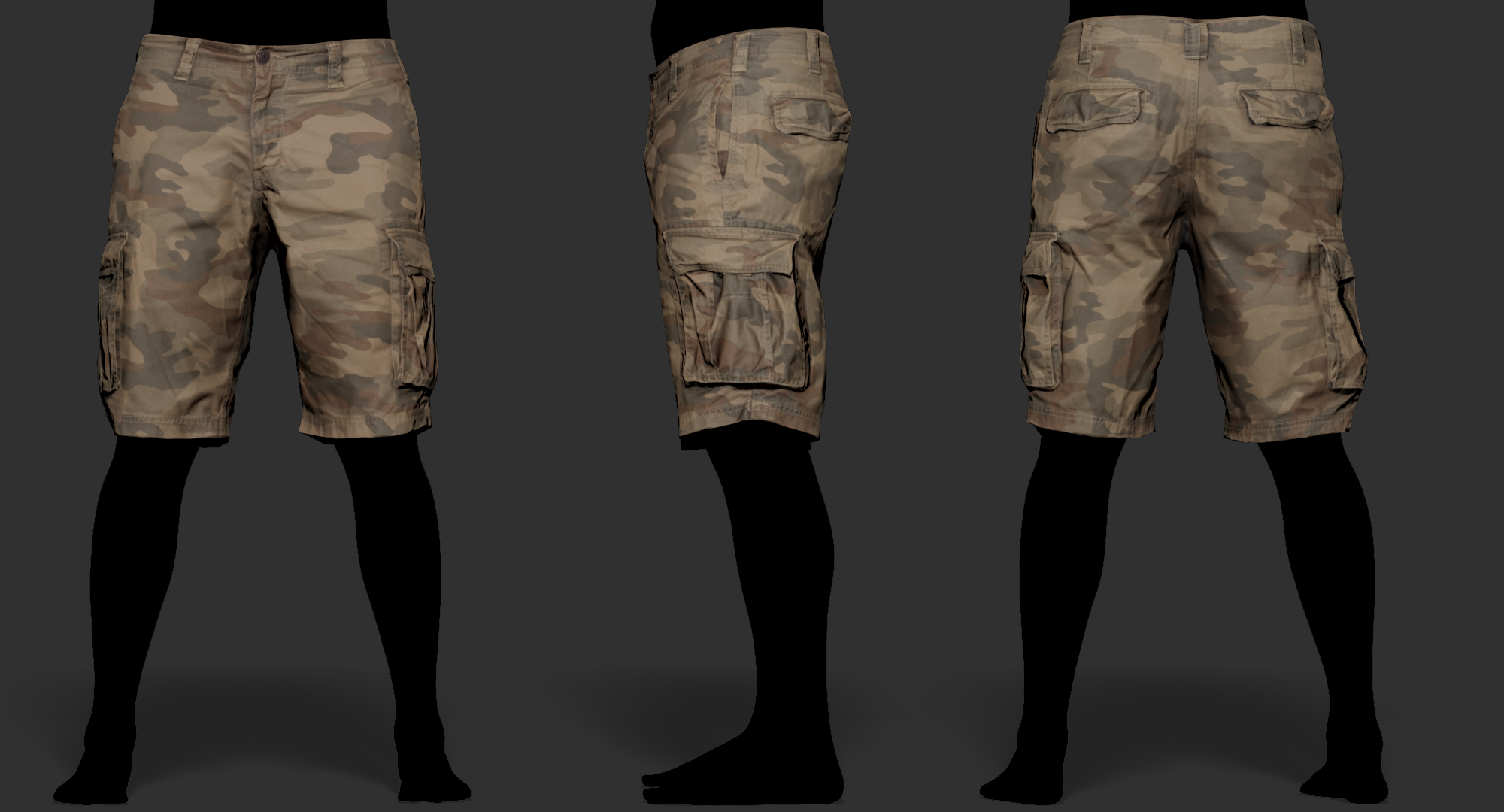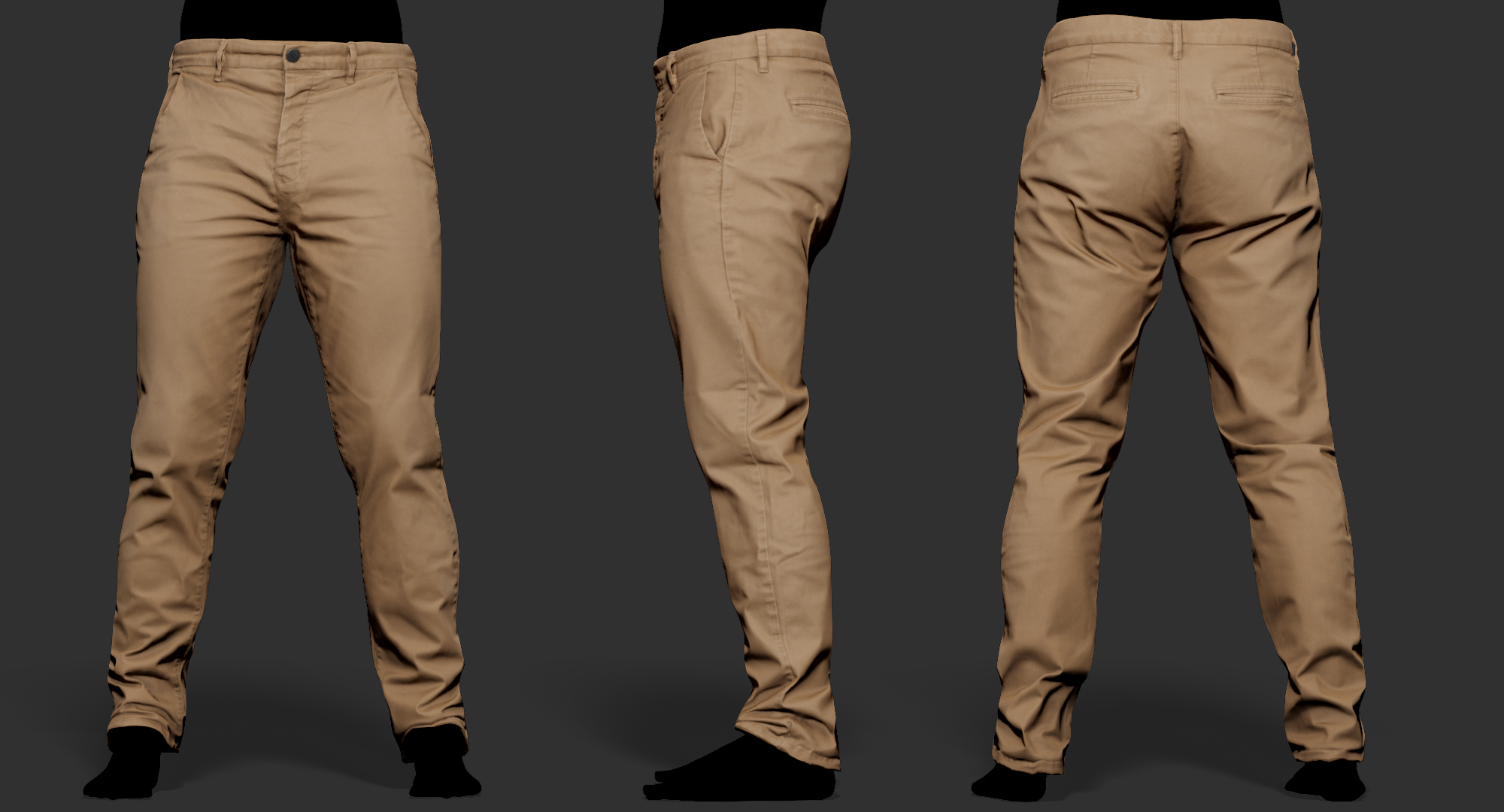 Shoes