25 Nov

Posted By
63 Comment(s)
15395 View(s)
News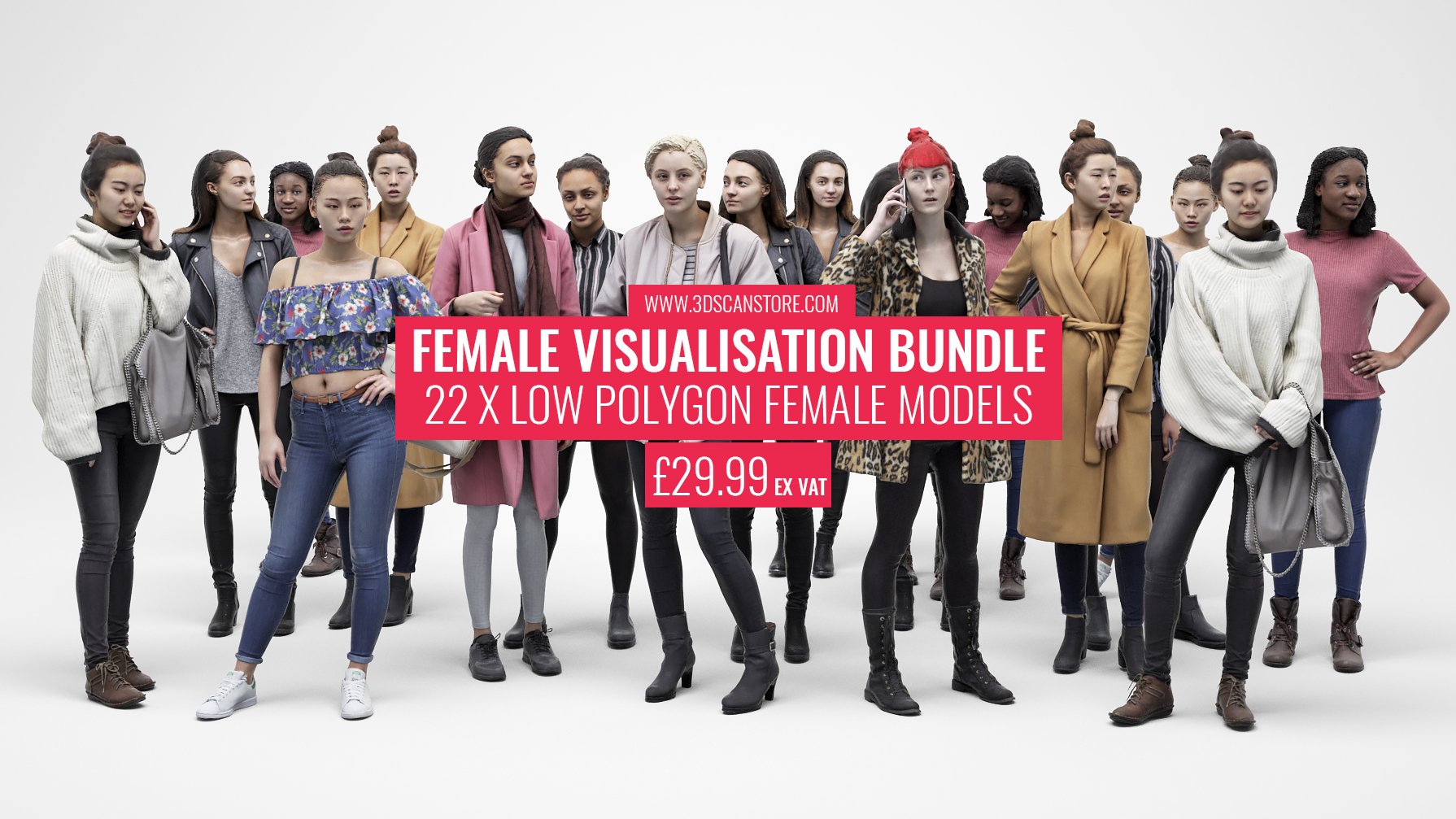 Low Polygon Female Visualisation Characters

We've put together a low polygon female visualisation character bundle. The pack features 22 different poses, each model has its own 10,000 x 10,000 colour map in JPG format, An 8k normal map as well as a 5k spec map. The models themselves are decimated 100k polygon scans. These are perfect for background characters or for populating an architectural visualisation scenes or integrating into real time fly thoughts or product visualisation.

These scans should not be confused with our usual high-resolution ZTL body scans, they are intended only as background characters and consist of decimated 100,000 tri OBJ models with normal maps, whilst they will hold up at medium range they are not intended for extreme close up rendering.

View this bundle

Take a look at this bundle on our store only £29.99 for 22 scans

Renders

All renders below created using the models from the Female Visulisation bundle in Modo 10.1, no touchup work or post processing applied, all models rendered with supplied normal , spec and colour maps.
Normal Maps

All scan come with 8k normal maps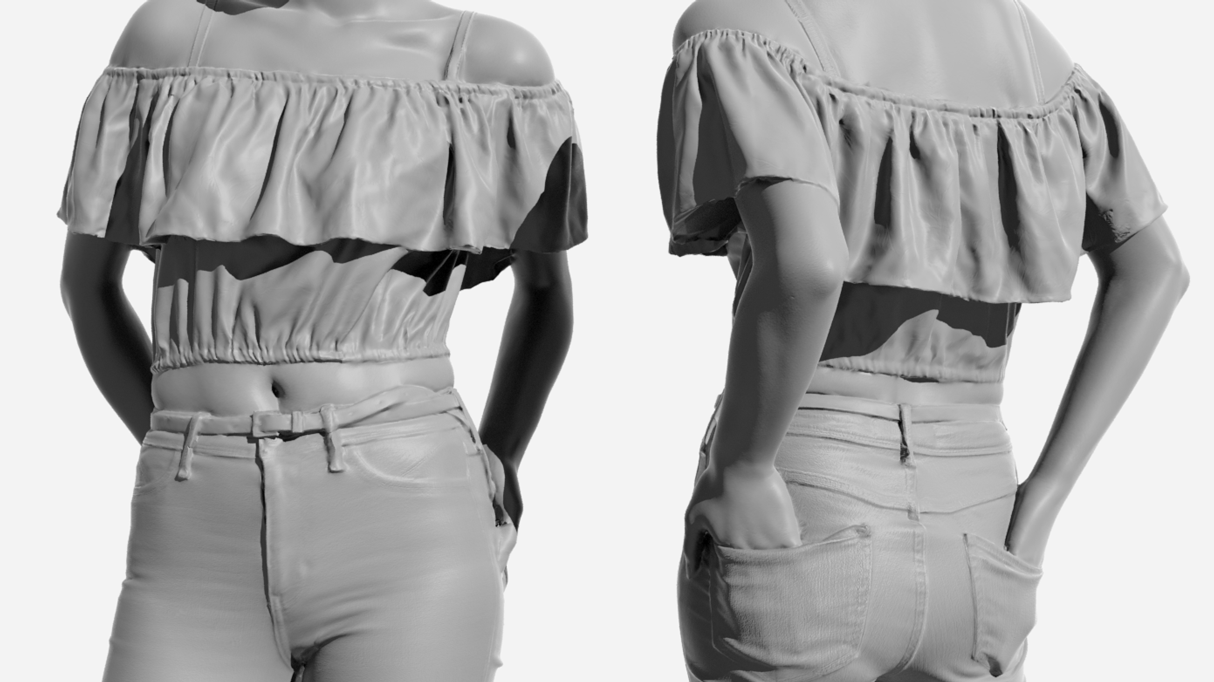 Maps include colour, normal and spec
All Textures supplied in JPG format


Low-resolution 100k decimated geometry

Easy to integrate into both real-time and offline rendering applications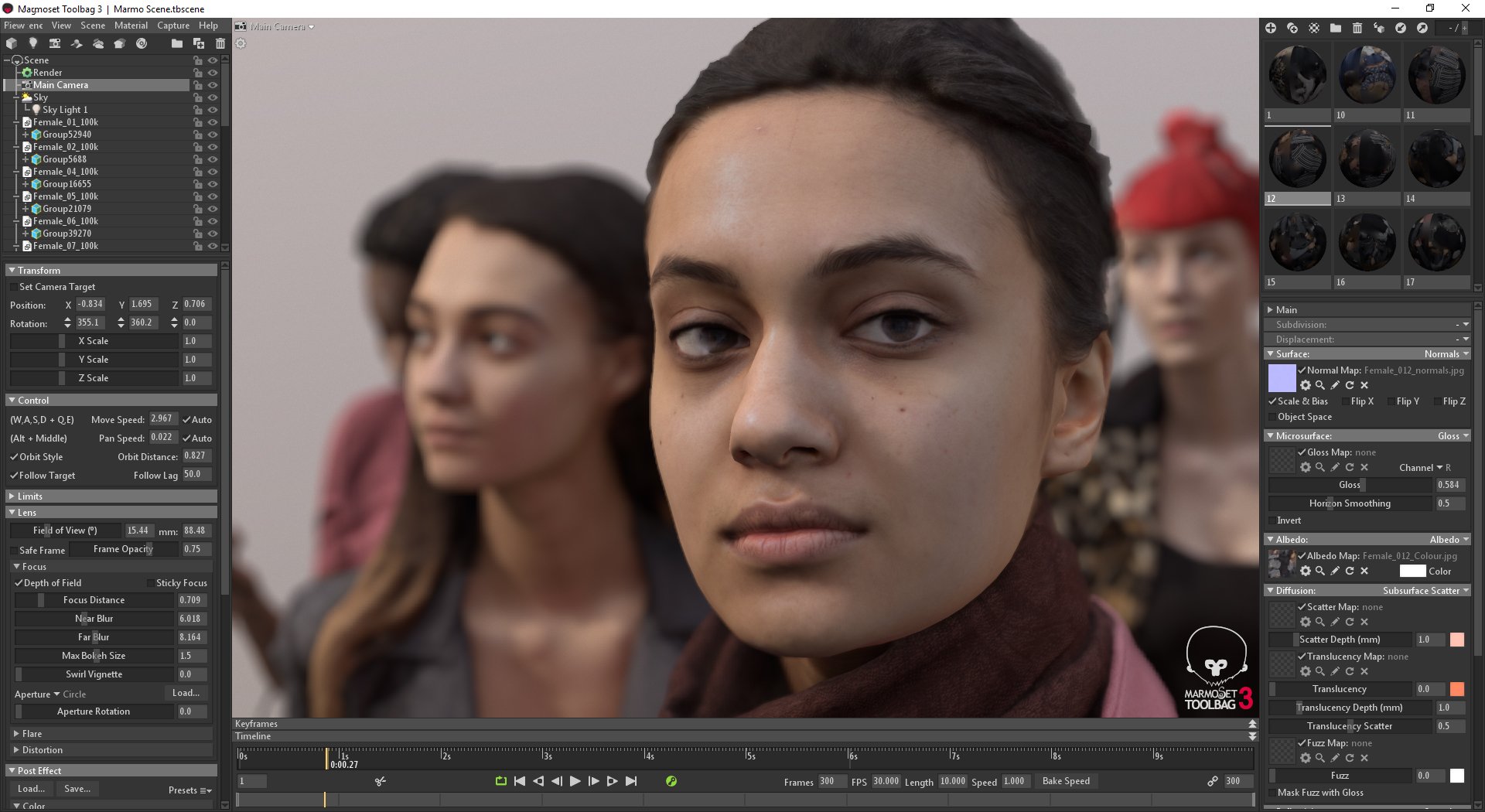 A Pose Scans

Easily loaded into Adobe Mixamo for riggint and animation.