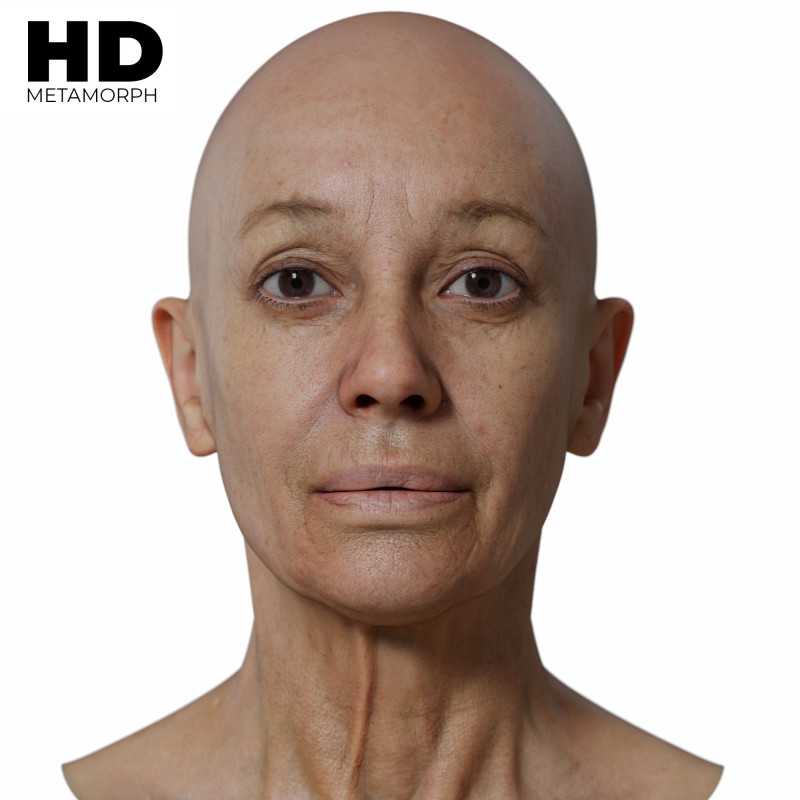 -55 %
Female Metamorph 3d head scan
Model:

Female Metamorph 09

SKU:

FMMORPH09
Introducing our one-of-a-kind morphs, meticulously crafted using cutting-edge photogrammetry technology and our exclusive character creation tool. Unlike other models, our metamorphs are intentionally designed to be non-representational, ensuring a unique and original result. Each model is derived from high-resolution 3D scans, resulting in intricate and detailed geometry, right down to the pore level. We include a source Zbrush file, exported FBX meshes, 16,384 high-resolution textures, and a 16bit height map with every metamorph, as well as a Marmoset Toolbag lookdev scene to get you started on your creative journey. Discover the ultimate in customizable and distinctive 3D modeling with our metamorphs.


File Formats

ZTL (7 Subdivisions) FBX (

Requires Zbrush 2022 or later)

Model Symmetry

Symmetrical topology

Skin details

Pore / fine wrinkle level detail with micro map

Included meshes

Head, Teeth, Tongue, Eye balls, Lens, Eye Wet, Lashes, Brows. (FBX & ZTL)

Texture Formats

TGA / JPG (16384 x 16384 pixels)

Displacement map

16bit TIF (16384 x 16384 pixels)

Render Scene

Marmoset Toolbag 4

/ Blender 3.2.2

Topology compatibility

All HD, SD & Metamorph head models

Download Size

3 GB Approx.
Product Images
The images shown below have been rendered using the supplied Marmoset Toolbag 4 render scene. Click to enlarge



High Resolution skin details
All of our Metamorph head models come with stunning high definition skin details. For ease of use we have included the Source ZTL file with 7 subdivision levels and 50 million polygons. We have also exported 16k Normal and displacement maps to use in your software of choice.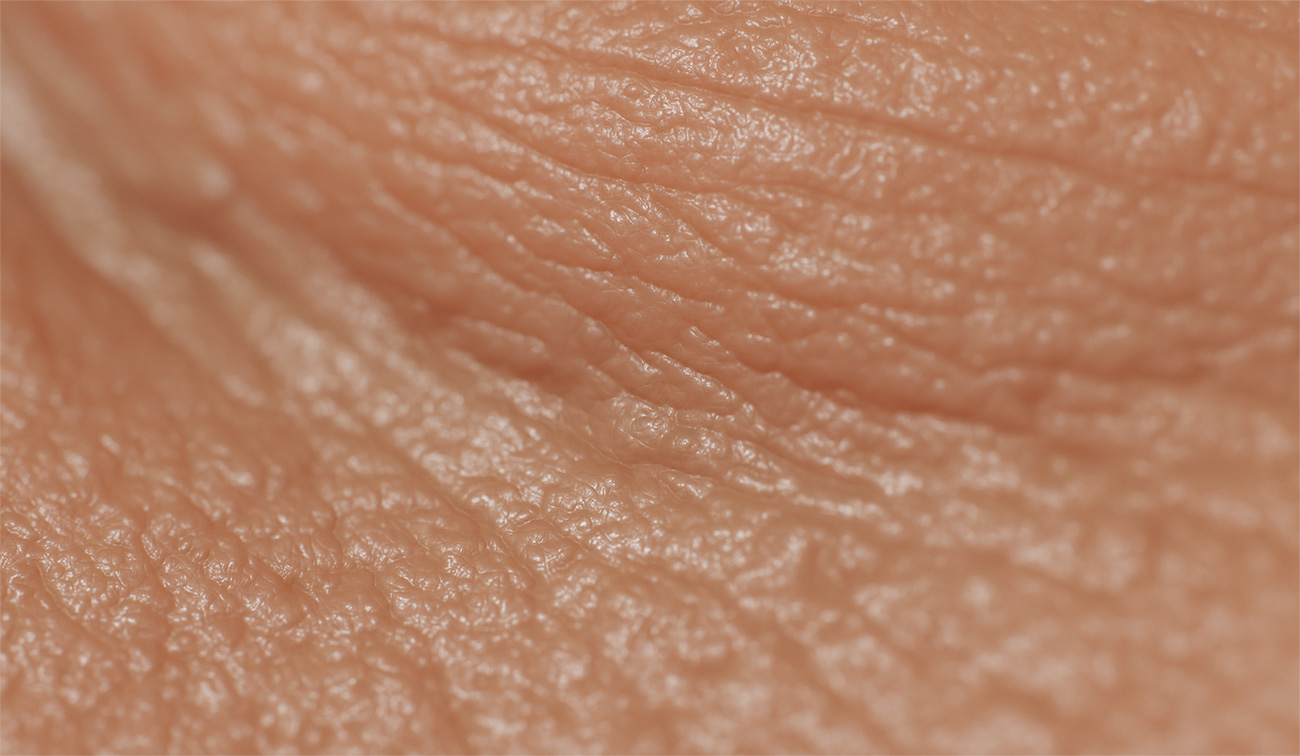 Textures

All Metamorph head scans come with 16k albedo, Normal and displacement maps in both uncompressed TGA and JPG formats as well as texture for the eyes, teeth, tongue etc.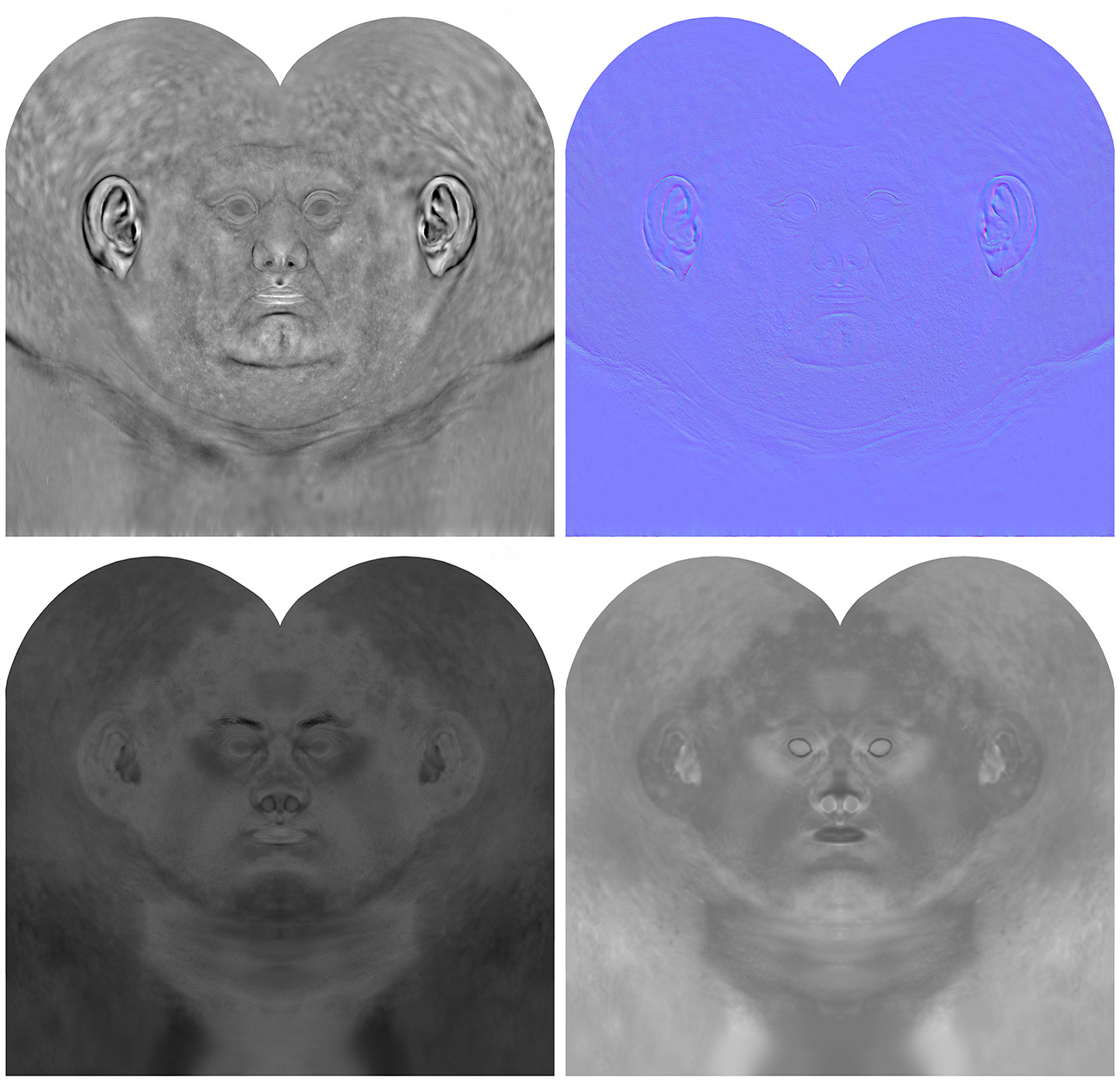 ZTool
The included Ztool gives you access to the source model at its highest resolution.


Blender Render Scene
Easy to use blender scene with skin shader and lighting set up and read to go.