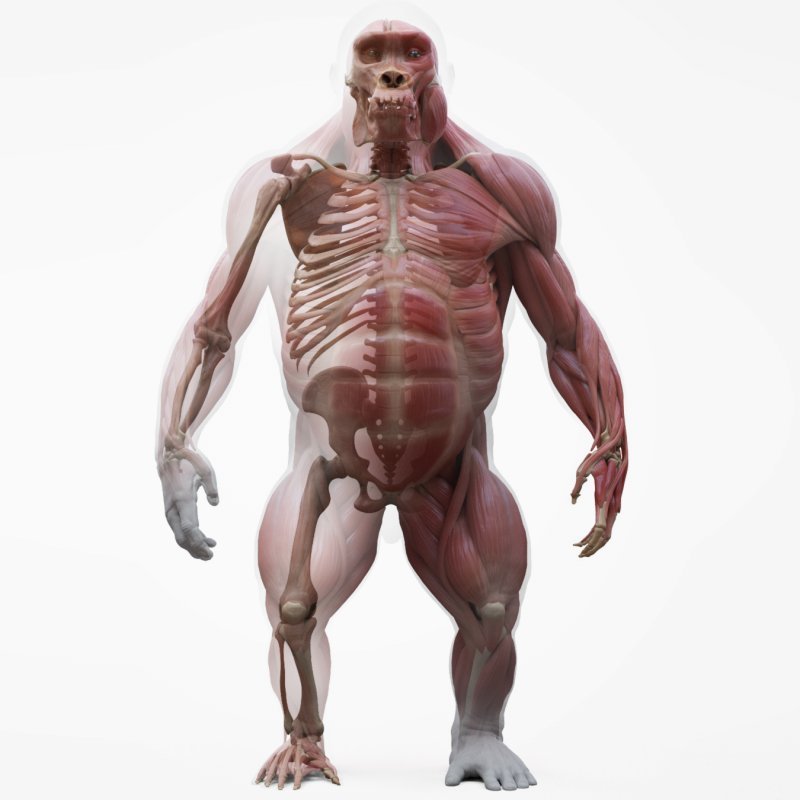 -55 %
Gorilla Écorché 3d model
Model:

Gorilla Écorché 3d model - Personal Single User Licence

SKU:

GEMPUO
Our Gorilla Ecorche model has been skilfully sculpted by animal anatomy expert Gael Kerchenbaum. Featuring a highly accurate 3d scanned skull and anatomically correct musculature is a great tool for both learning and as a basis for creating your own character. We've included a polypainted Zbrush file with individual subtools for all the muscle groups as well as the skeleton and the surrounding body mesh. We have also exported all individual models as Level 1 Subdivision OBJ's and FBX's with supporting colour and normal maps. Further more we have included decimated OBJ files for the Body, Skeleton and Muscles as well as a ZTL for quick reference.

Data Set
ZTL Gorilla Ecorche model with split subtool muscle groups (Zbrush 2020 or later)

ZTL Gorilla Ecorche model with decimated body, skeleton and muscles (Zbrush 2020 or later)

ZTL Skeleton (Zbrush 2019 or later)
OBJ / FBX Exported Level 1 subtools for individual muscle groups and skeletal parts
OBJ Decimated Skeleton, Muscles and body objects

FBX Individual decimated subtools / muscles groups
TGA / JPG Textures for both Colour and Normal maps
Marmoset Toolbag realtime scene files (Requires Marmoset Toolbag)


















Zbrush Model
This Ecorche comes complete with the high resolution Zbrush file containing 17 separate subtools with each muscle group and bone with its own polygroup.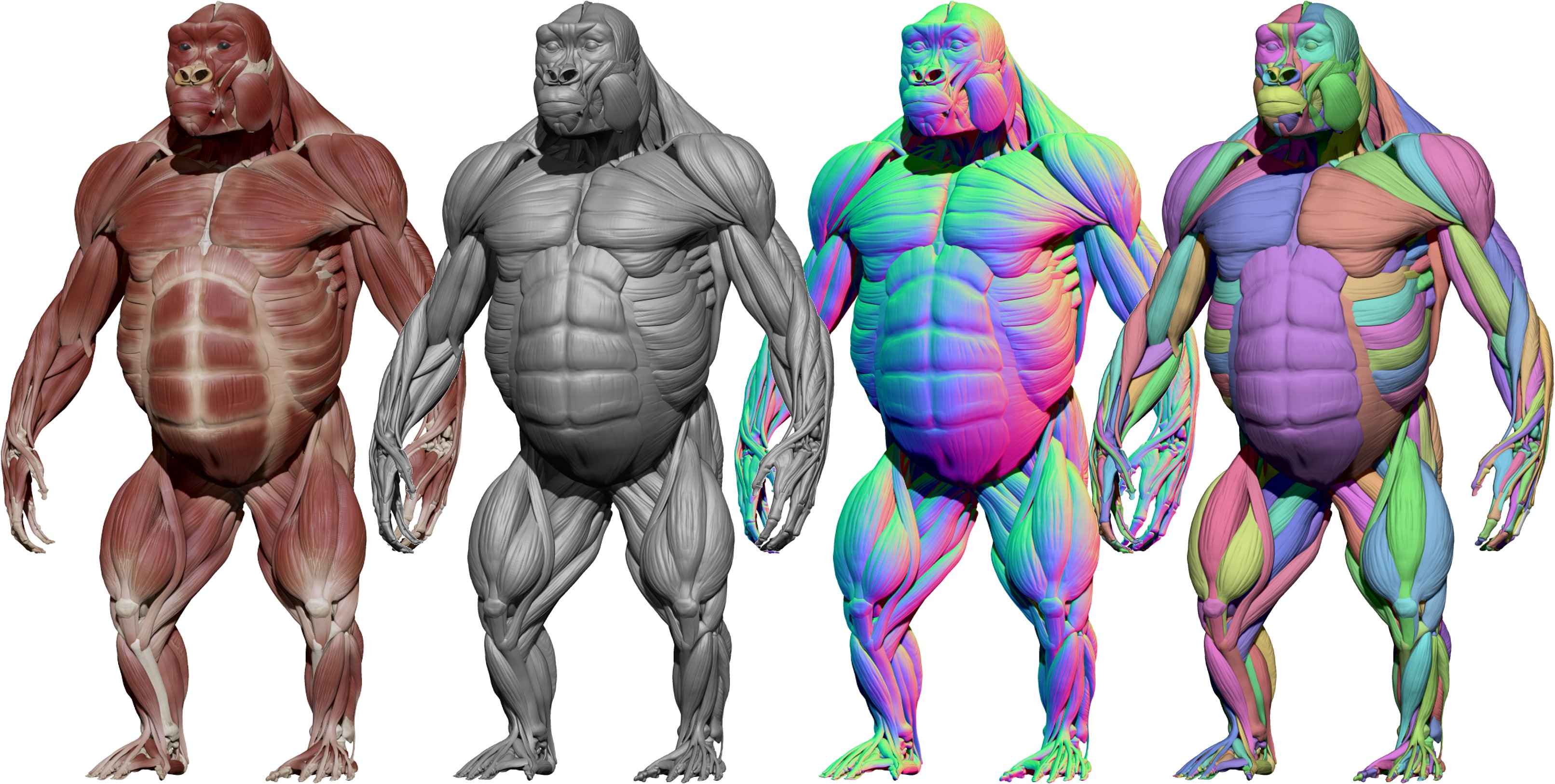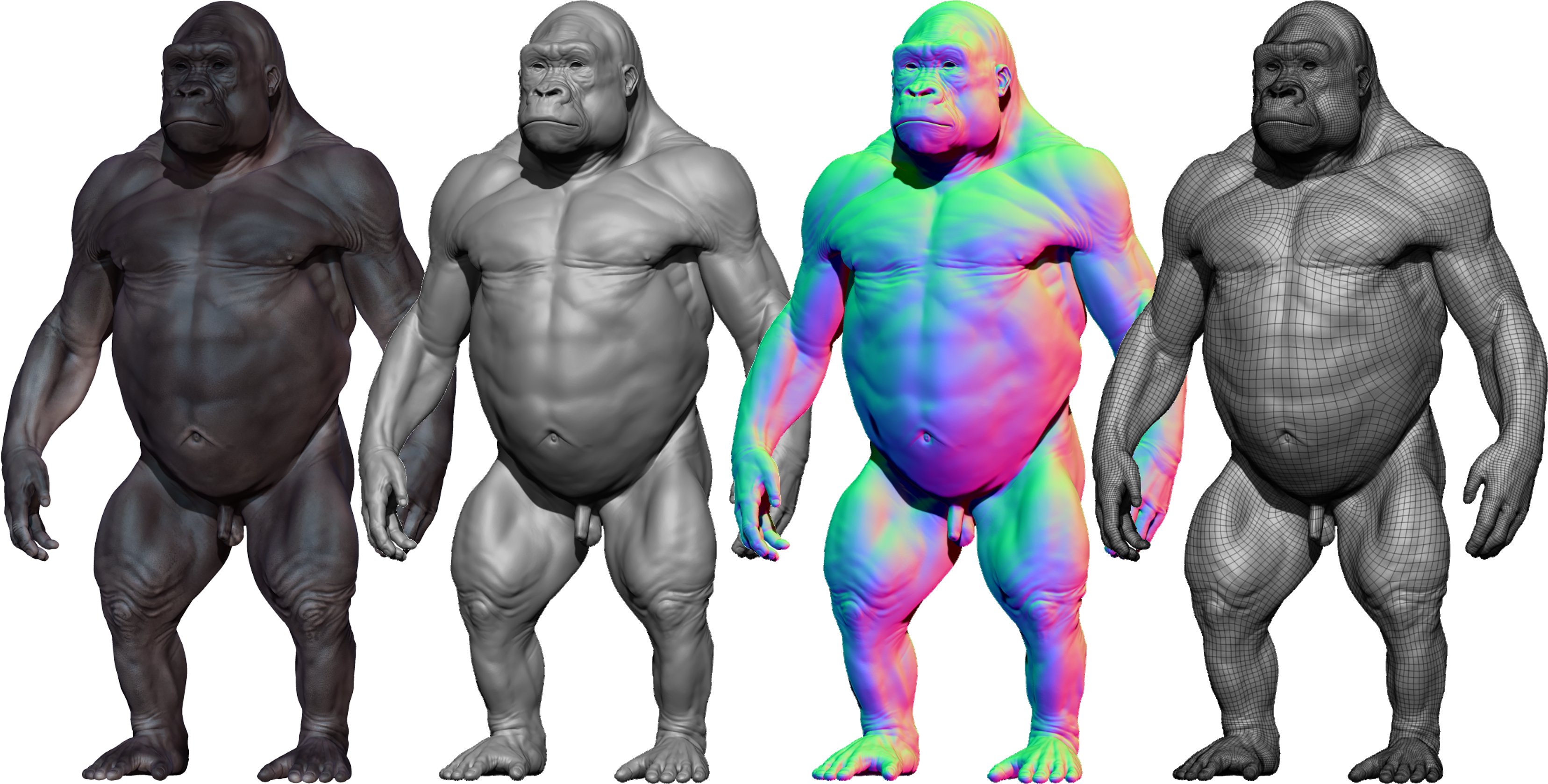 Texture Maps
We have supplied 20, 8k texture maps both colour and normal maps in JPG and uncompressed TGA format.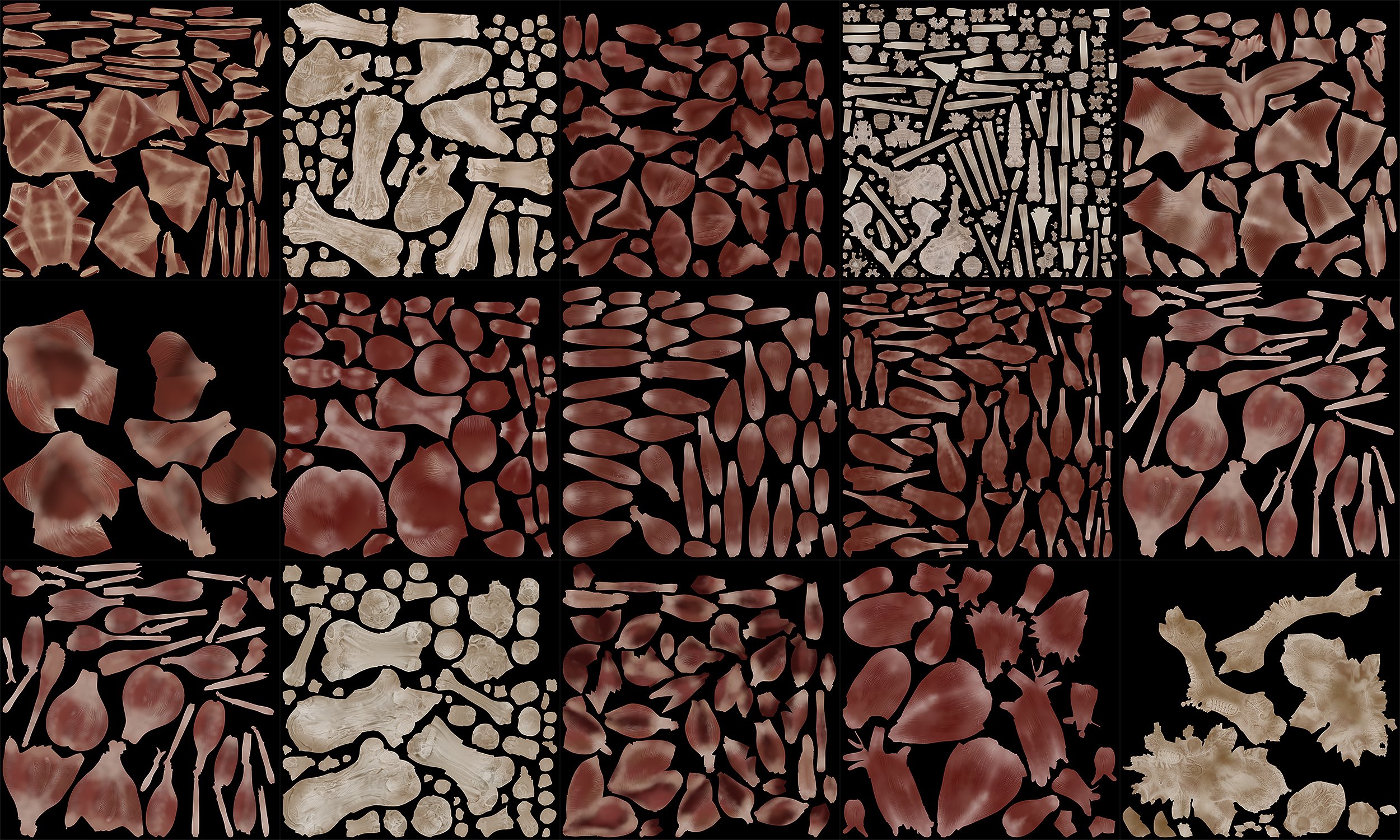 Marmoset Toolbag realtime scene
We've also included a Marmoset toolbag scene for easy viewing of the model. https://marmoset.co/toolbag/