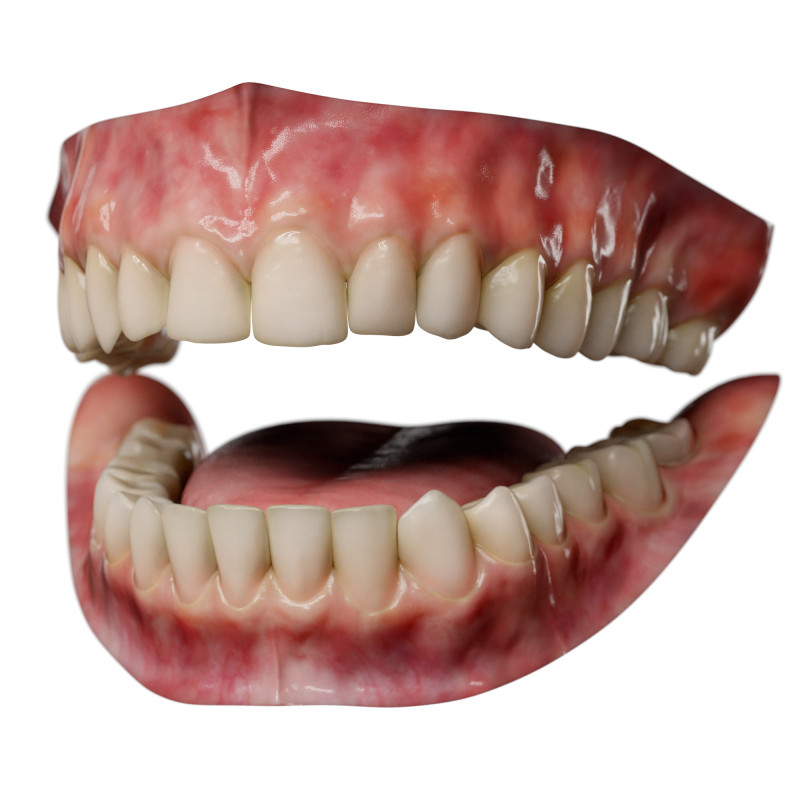 -55 %
Teeth
Model:

Teeth

SKU:

Teeth01
Introducing our Teeth Model Set, a versatile and user-friendly solution for both real-time applications and visual effects. Designed for use in Maya, Blender, Marmoset Toolbag, and available with FBX export, these models are crafted to meet the needs of professionals and hobbyists alike. The set includes essential texture maps such as Albedo, Displacement, Roughness, Specular, ID Masks, Enamel Mask, and Saliva Mask, providing everything you need for a realistic appearance.

Along with the detailed texture maps, the package also comes with the original Zbrush ZTL file, allowing for further exploration and customization. Whether you're working on a game, a film, or a personal project, our Teeth Model Set offers quality and ease of use without complexity. Get started today and bring your creative visions to life with these expertly crafted models.


File Formats

ZTL (6 Subdivisions) FBX (

Requires Zbrush 2022 or later)

Model Symmetry

Not symmetrical

Included meshes




Upper teeth, Lower Teeth, Tongue (FBX & ZTL, Maya, Blender, Marmoset)




Included Textures

Albedo / Displacement / Roughness / Specular / ID Masks / Enamel Mask / Saliva Mask / Normal / AO / Scatter /Translucency




Texture Formats

TIF (4096 x 4096 pixels)

Displacement map

32bit .EXR (4096 x 4096 pixels)

Render Scene

Marmoset Toolbag 4 / Blender 3.2.2 / Maya

Scale

Metres and Centimetre scale objects

Download Size

2.55 GB
Product Images
The images shown below have been rendered using the supplied Marmoset Toolbag 4 render scene. Click to enlarge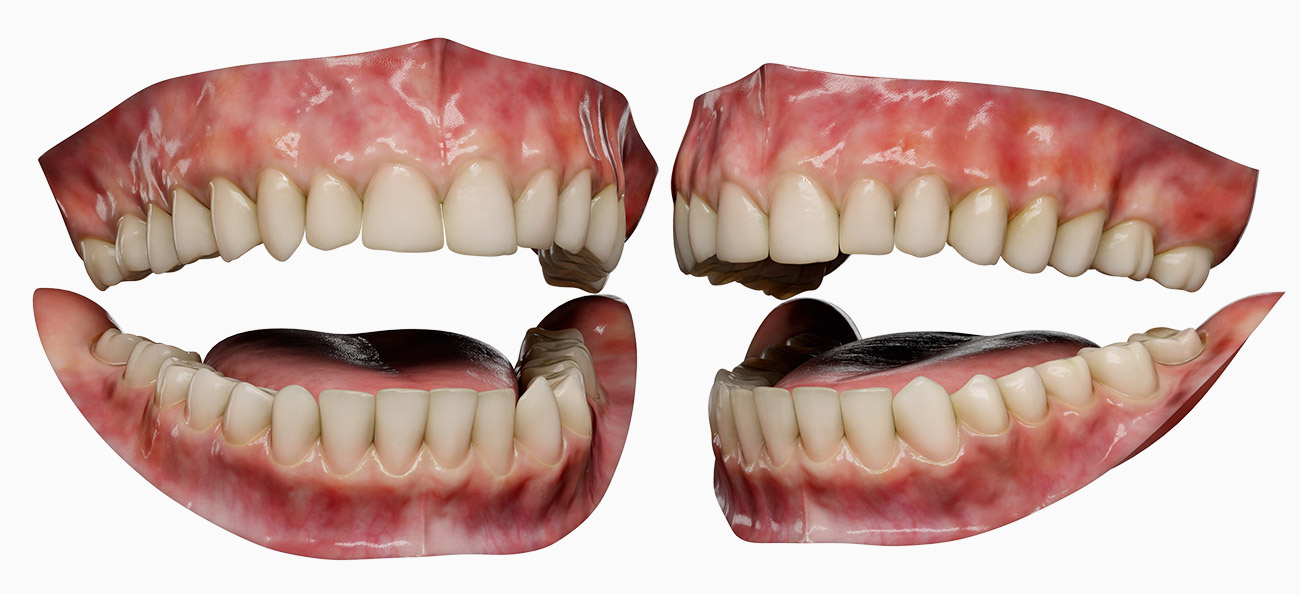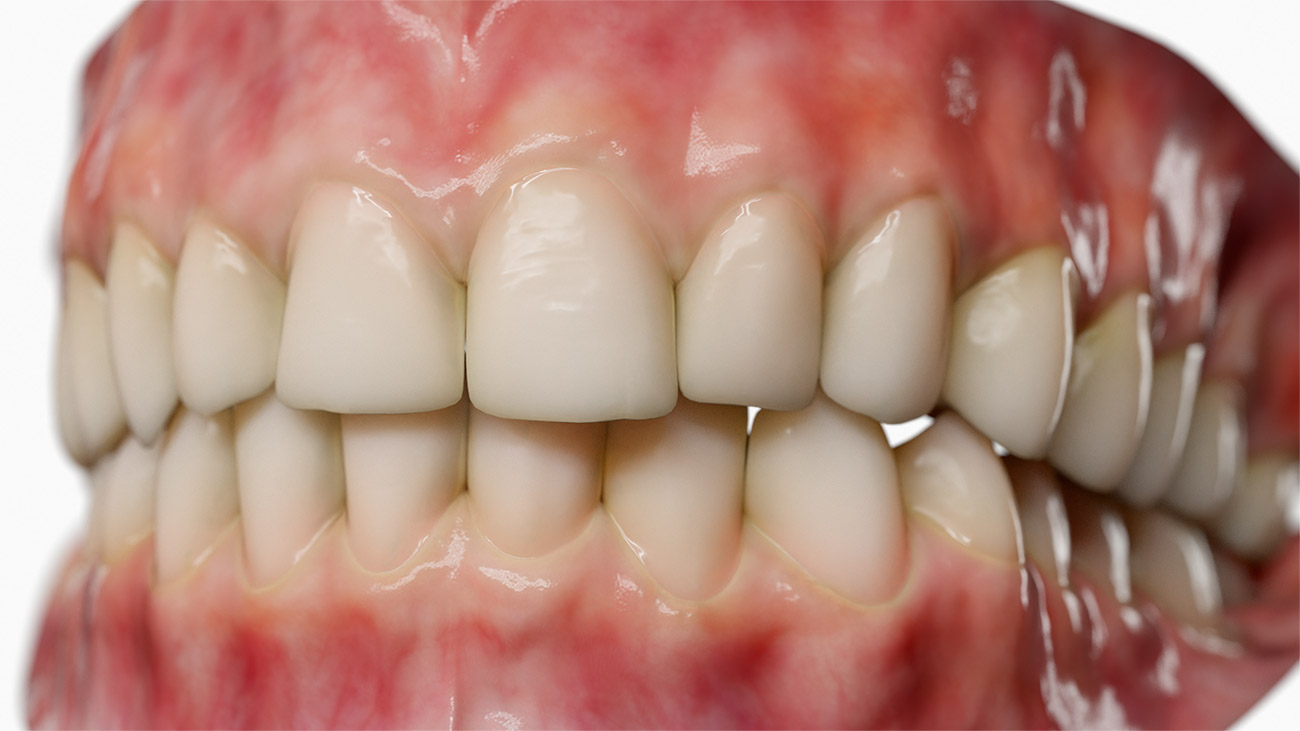 Clean topology

The teeth are supplied with both realtime and higher resolution VFX topology for use with both normal and displacement maps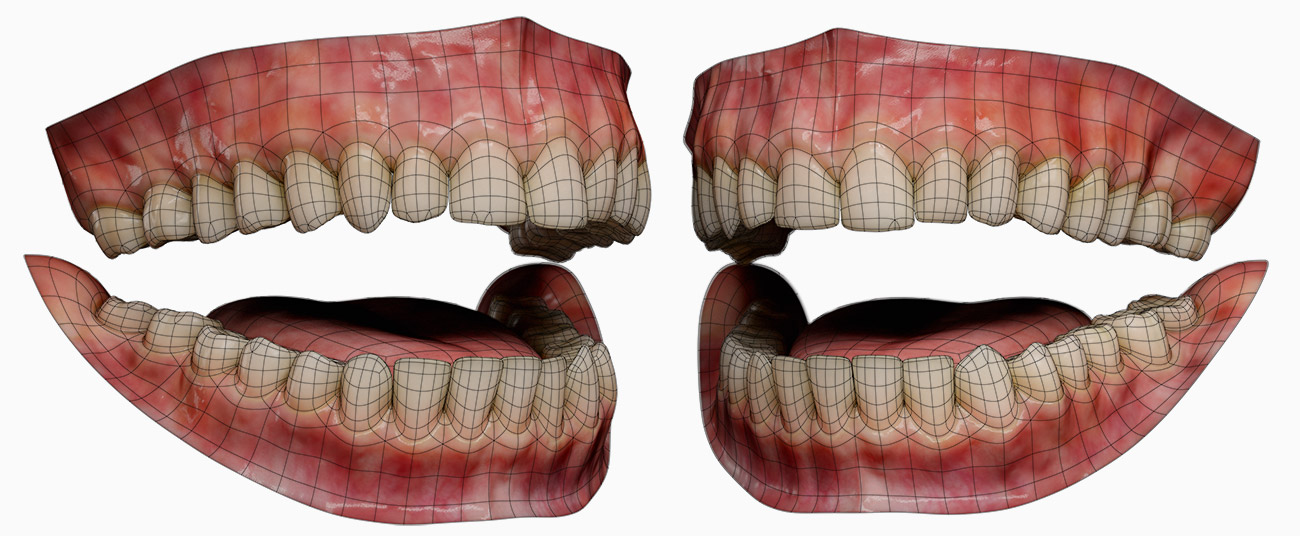 Textures

Texture maps are suppled as PBR maps for both realtime and VFX use including, Albedo / Displacement / Roughness / Specular / ID Masks / Enamel Mask / Saliva Mask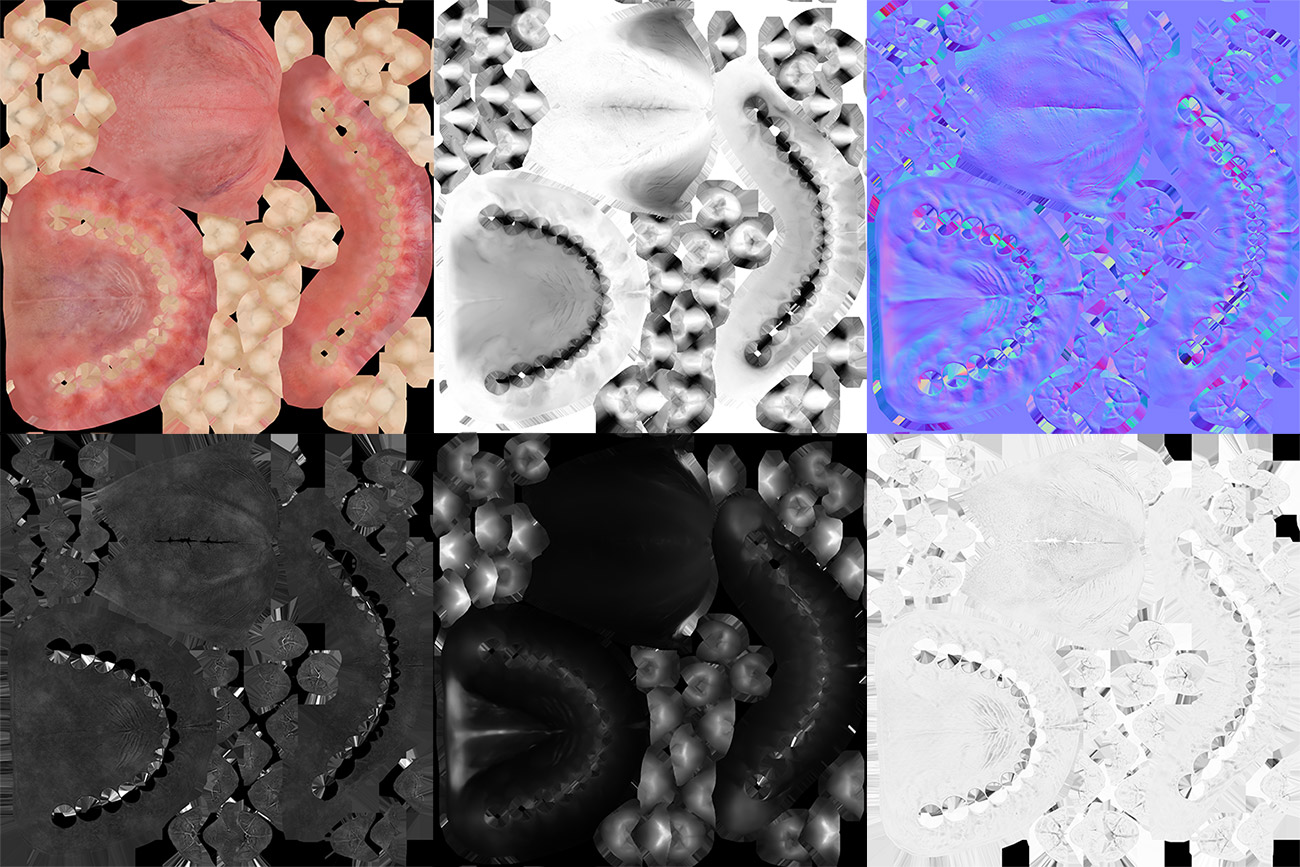 ZTool
The included Ztool gives you access to the source model at its highest resolution.


Blender, Maya and Marmoset Toolbag Render Scenes
Easy to use scenes with skin shader and lighting set up and read to go.