16 Dec

Posted By
5 Comment(s)
13527 View(s)
News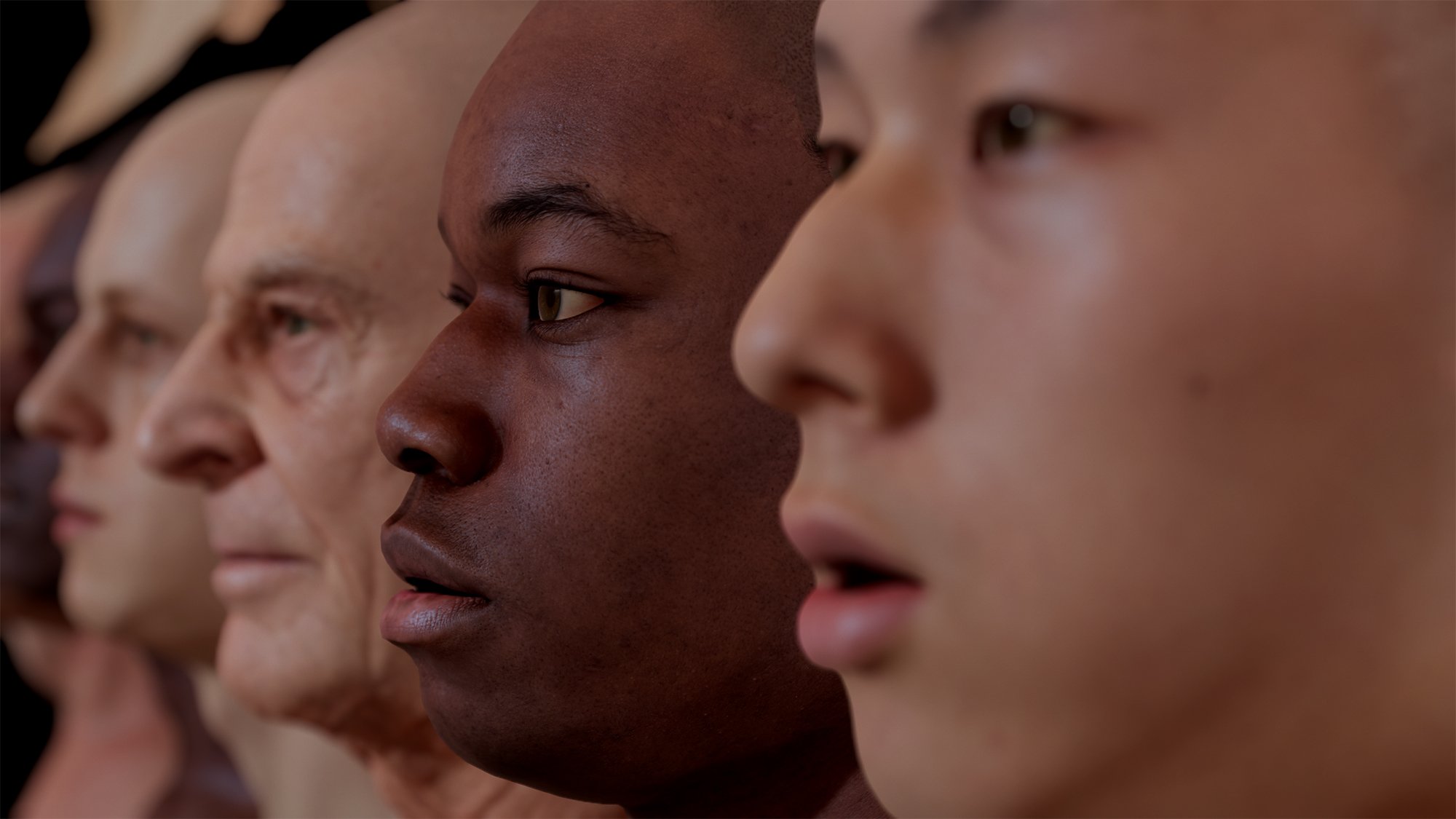 48 Male And Female 3D Head Models Created From High Resolution Scans
We've expanded our library of 3D head scans to 48 male and female 3D head models all with animation ready topology, separate eyes, lens, eye lashes and teeth. Ready to use in any real-time application or offline render.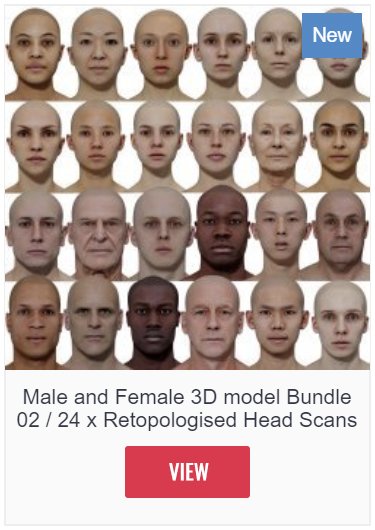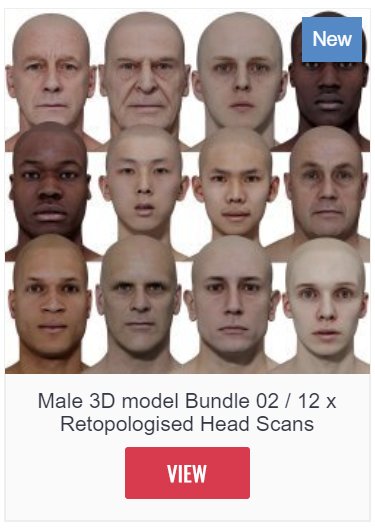 Interchangeable Texture Maps

All of our retopologised 3d head models share the same UV coordinates so textures, including spec and normal maps can be transferred between heads at the click of a button.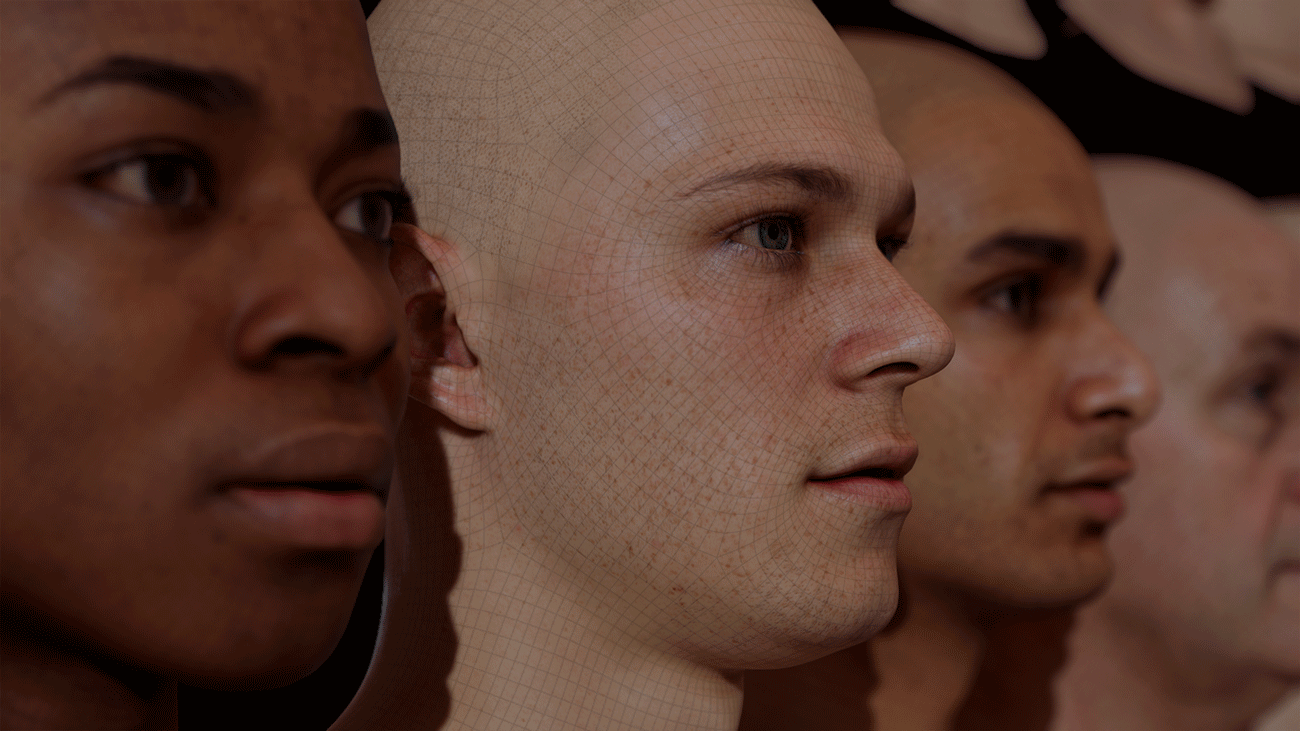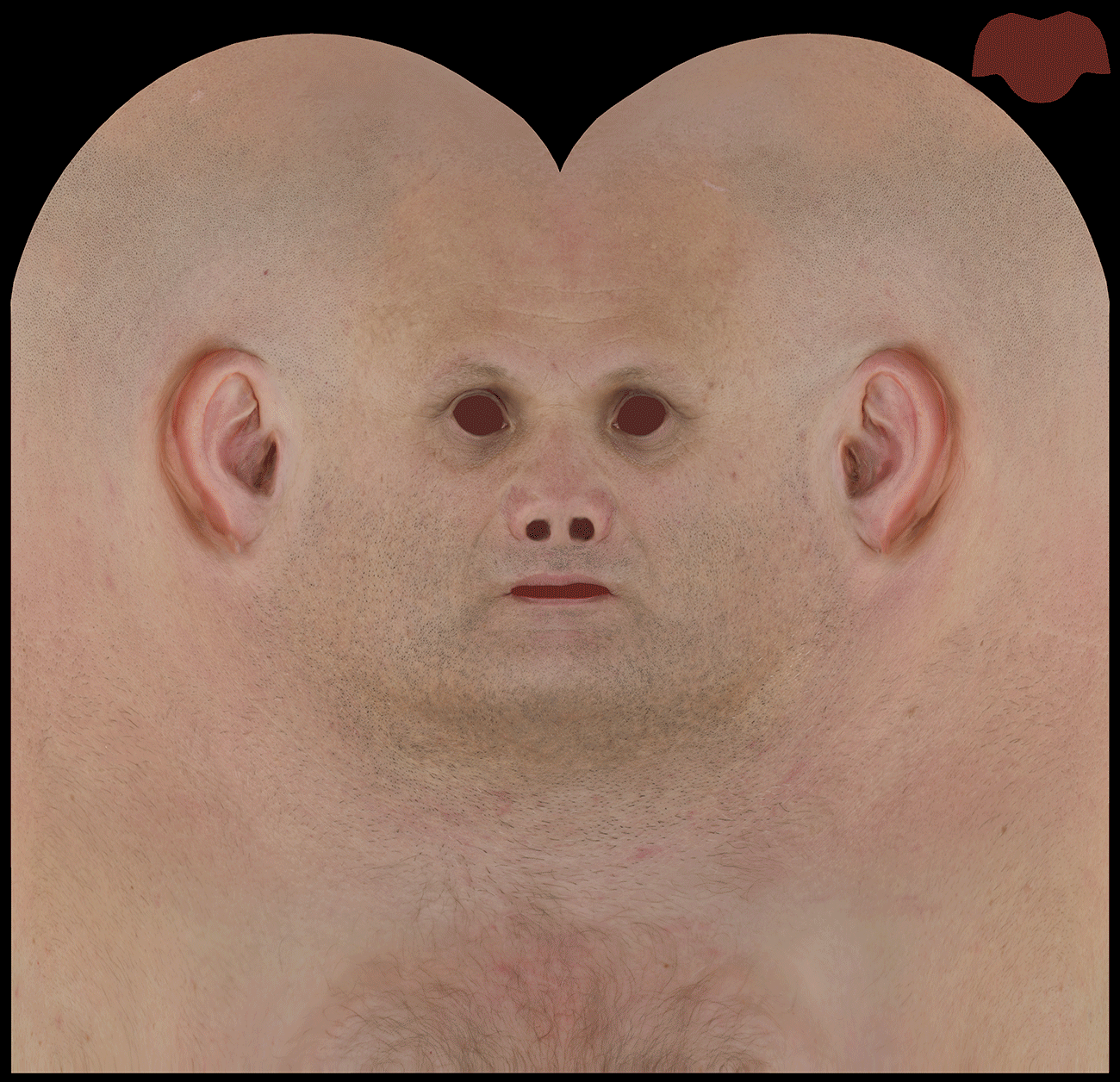 Morph-able Geometry
Easily morph between head models to create your own totally unique head 3d characters, with 48 unique scans and textures its possible to create well over 10 million different combinations.
Clean Topology
Clean topology, easy to modify and use as a base for sculpting.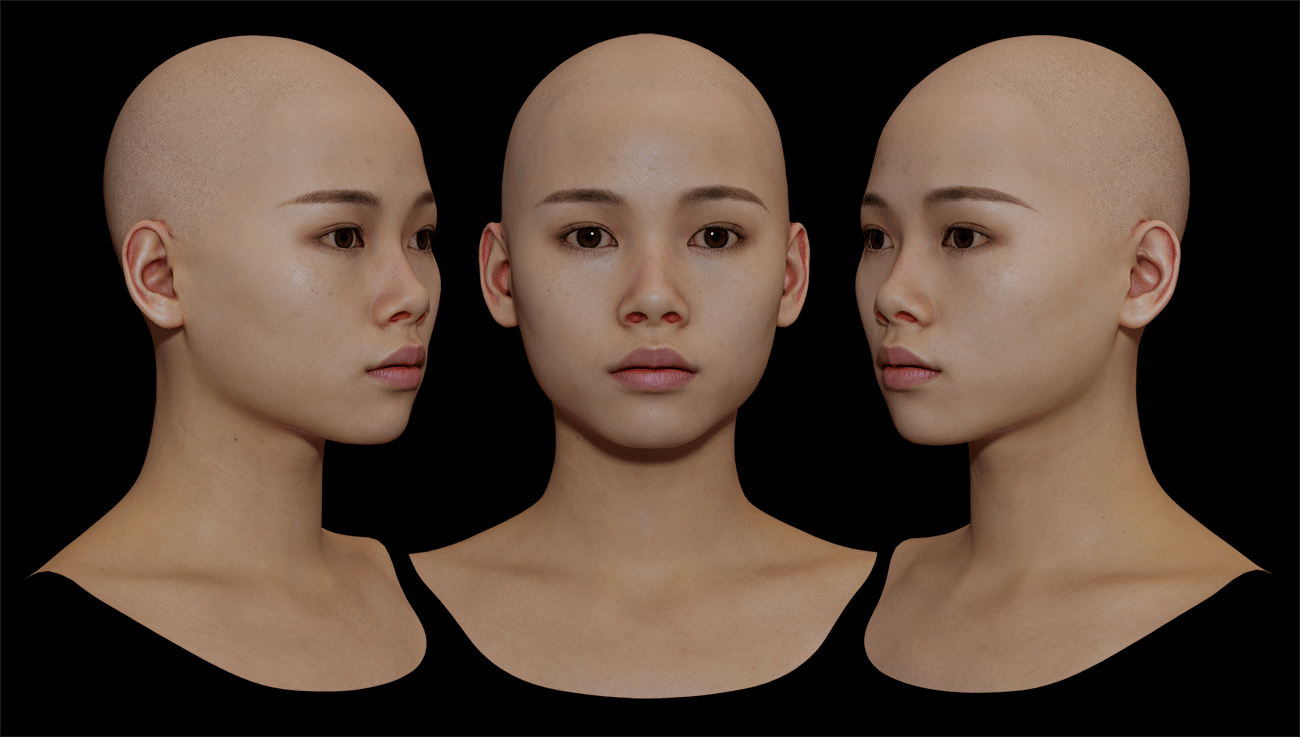 16K Uncompressed PSD Texture Maps
All our retopologised 3D head modles feature 16K PSD textures along with 8k normal, spec, gloss and translucency maps.