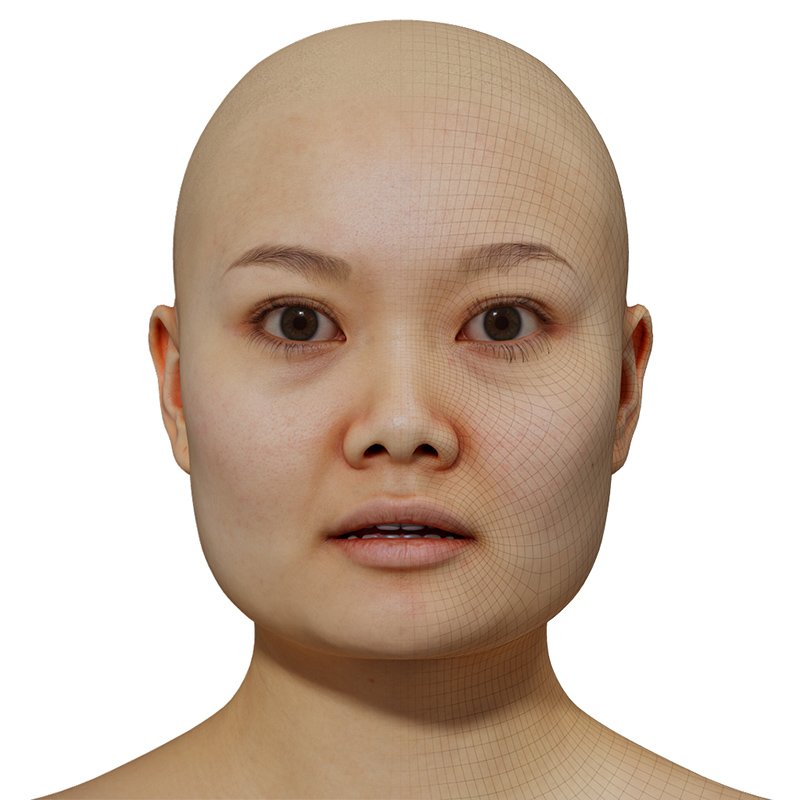 -55 %
3D Female Model / Retopologised
Model:

Female 3D model / Retopologised Head Scan 035

SKU:

F3DMRHS035
This 20's Asian female retopologised 3D model has been created using Ten24's high resolution scan data. This 3D Asian female symmetrical model l comes complete with eyeballs, lenses, teeth and lashes. The 3d model is real time ready using a mid resolution basemesh familiar with all Ten24's retopologised heads. Also, we include large 16k textures in both PSD and JPG format. The provided Normal maps are extracted from the included 6 subdivision ZTL source model. Also find specular, gloss and translucency maps for real time rendering which can be viewed using the included Marmoset Toolbag scene file.
All Retopologised head 3D head models share the same point order and UV maps which allows swapping of textures and geometry morphing
Data Sets includes
Zbrush 2020 tool with 6 Subdivisions
16k Pixel PSD Albedo Colour Map
8k Pixel JPG Albedo Colour Map
Eyes, Mouth, Teeth and Lashes with texture maps
Unwrapped UV maps
OBJ Subdivision 1 Exports for all objects
OBJ Decimated Subdivision 6 head model
Marmoset Toolbag scene (compatible with Marmoset Toolbag 3 only)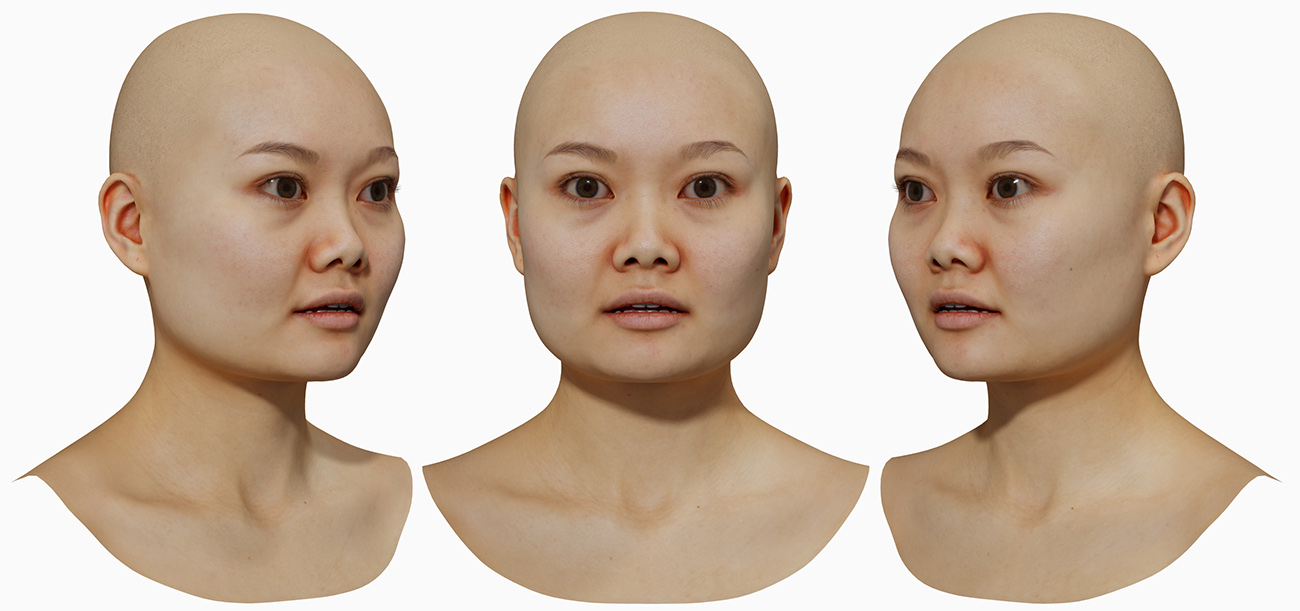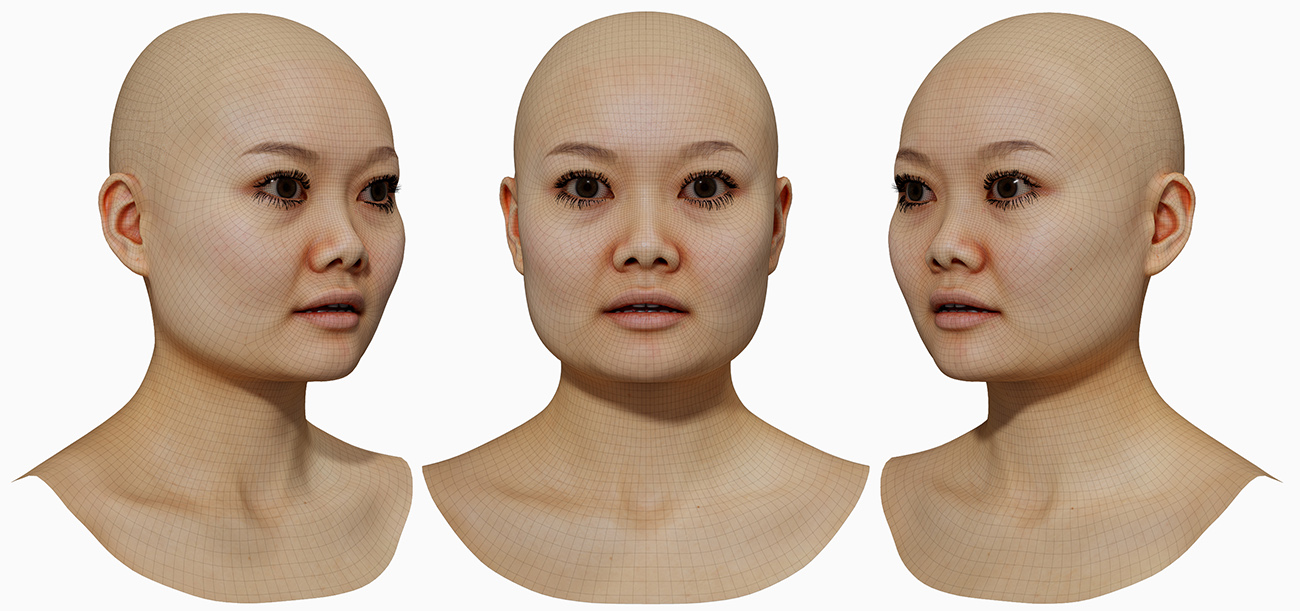 Realtime Ready
Renders below are captured from the included Marmoset Toolbag scene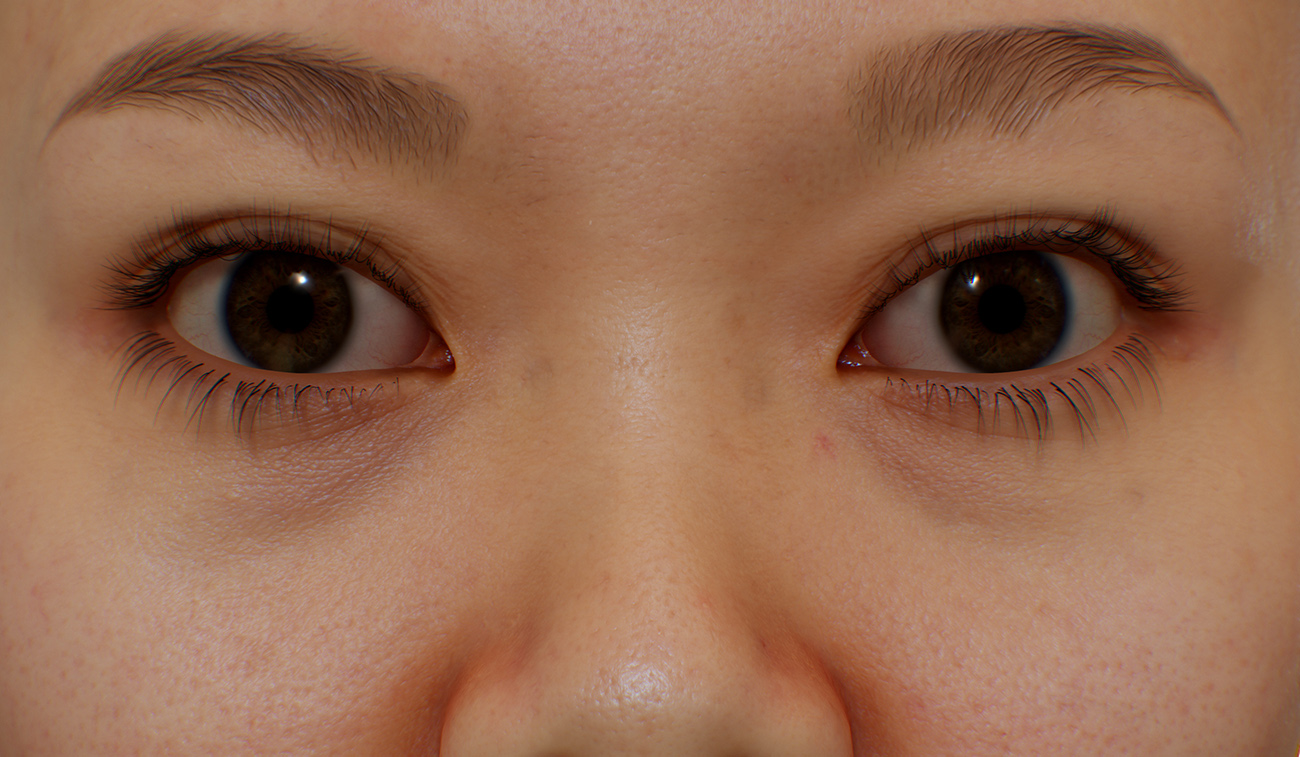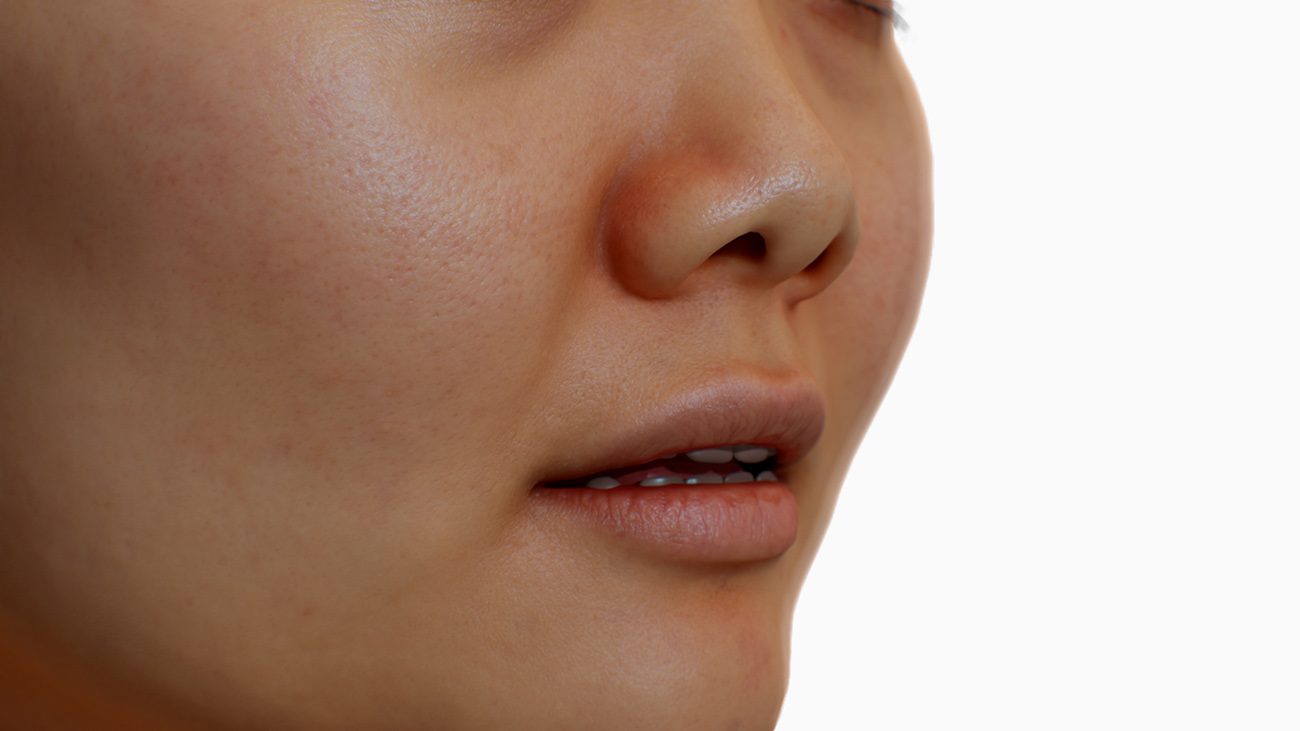 Texture maps
We have included a 16k albedo colour map in uncompressed PSD format as well as supporting specular, gloss, normal and translucency maps in 8k PSD and JPG formats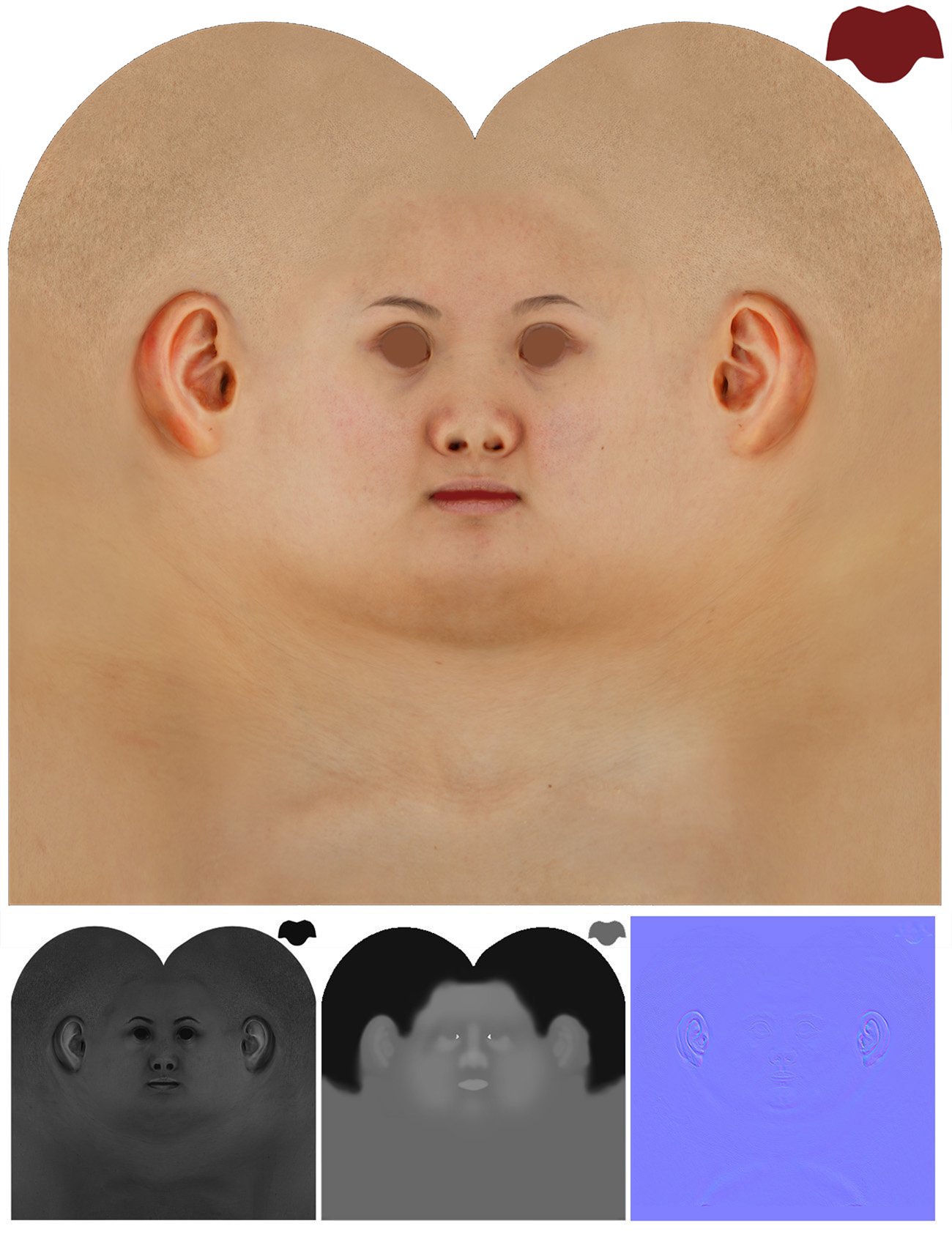 Zbrush source files
The model comes with the source Zbrush file with 6 subdivision levels.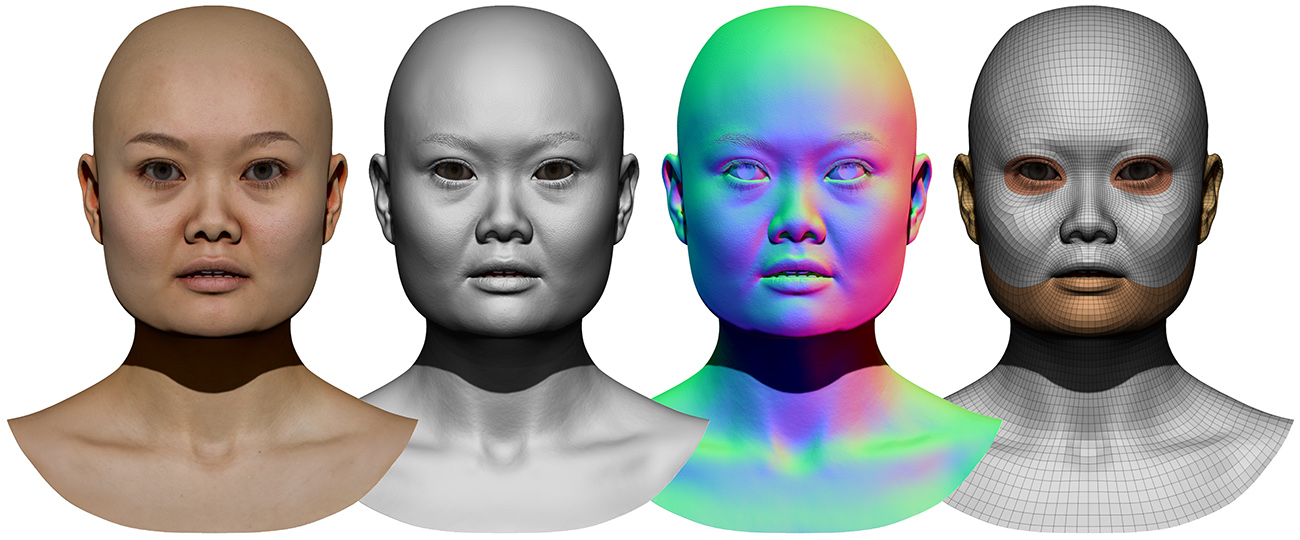 Texture compatibility
All "Retopologised 3D models" share the same UV space and point order so textures / shader / geometry can be mixed and matched across the range.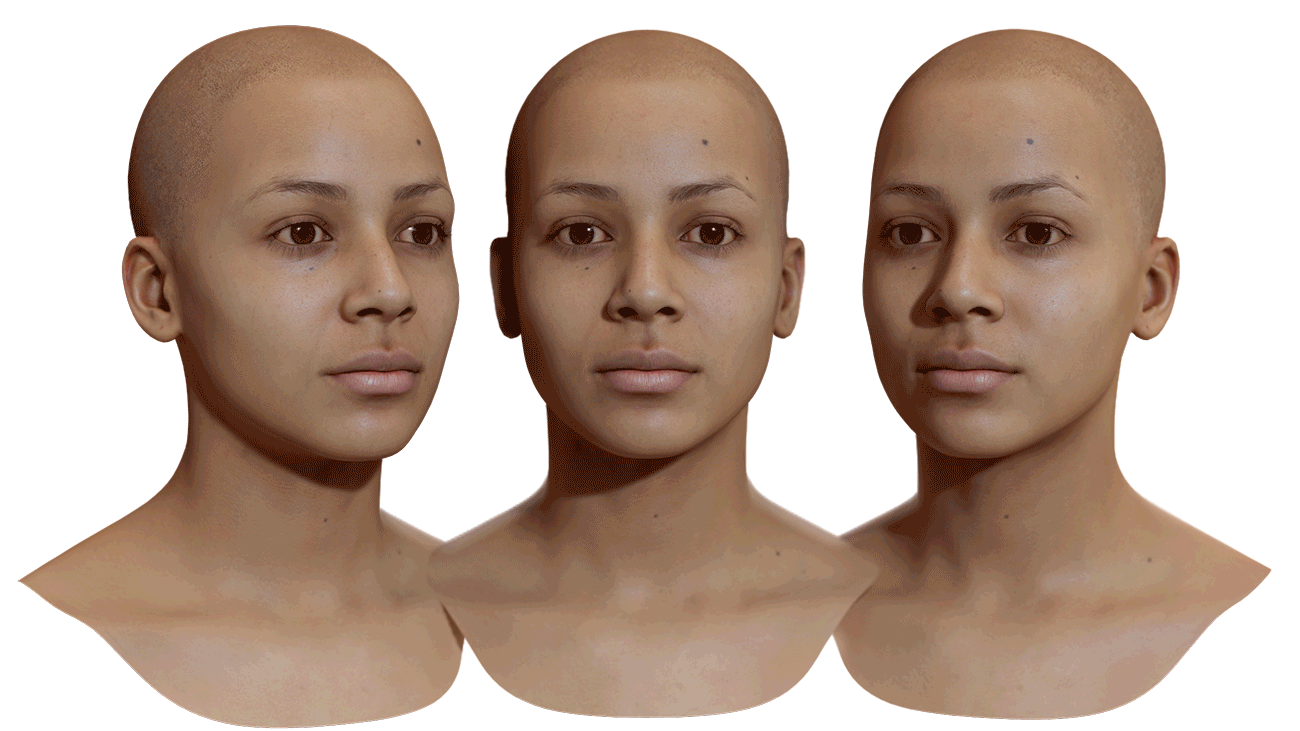 Marmoset Toolbag Scene
View the model in real time using the Marmoset Toolbag scene file. We have set everything up including the subsurface scatting, reflection and micro normal maps.