04 Nov

Posted By
5 Comment(s)
13375 View(s)
News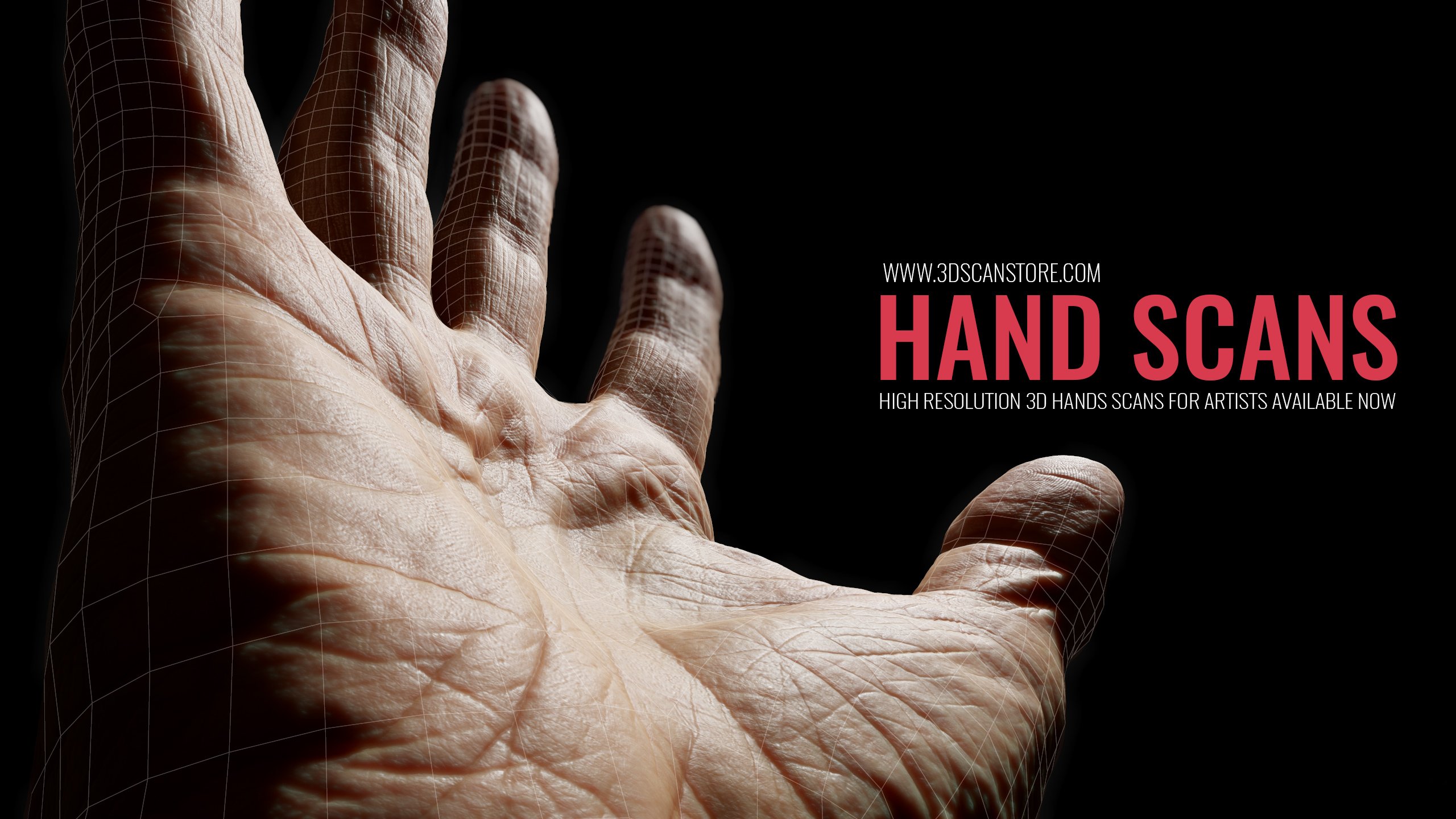 New Hand Scan library
We have just uploaded a huge batch of high resolution retopologised 3d hand models created from high resolution photogrammetry scan data. Each hand comes with all the maps and geometry you need to easily intergrate these into any real time or off line project. Included in each model is the following
Retopologised Zbursh source file with 7 x subdivision levels
OBJ and FBX exported sub divisionl level 1 models
8192 x 8192 Normal and Specular maps in TGA and JPG formats
8192 x 8192 Displacement map in 16bit Tiff format
16384 x 16384 pixel albed / colour map in TGA and JPG formats
We have taken care to capture a large age and ethnic range for this collection

| | | | | | | |
| --- | --- | --- | --- | --- | --- | --- |
| Age | Black Male | Black Female | Asian Male | Asian Female | White Male | White Female |
| | | | | | | |
| 20 | Yes | Yes | Yes | Yes | Yes | Yes |
| 40 | Yes | Yes | Yes | Yes | Yes | Yes |
| 60 | Yes | Yes | Yes | Yes | Yes | Yes |



Our Collection
All renders shown here are captured in real time using Marmoset toolbag 3 using the supplied FBX model with the normal and spec maps.
20 Year Old Male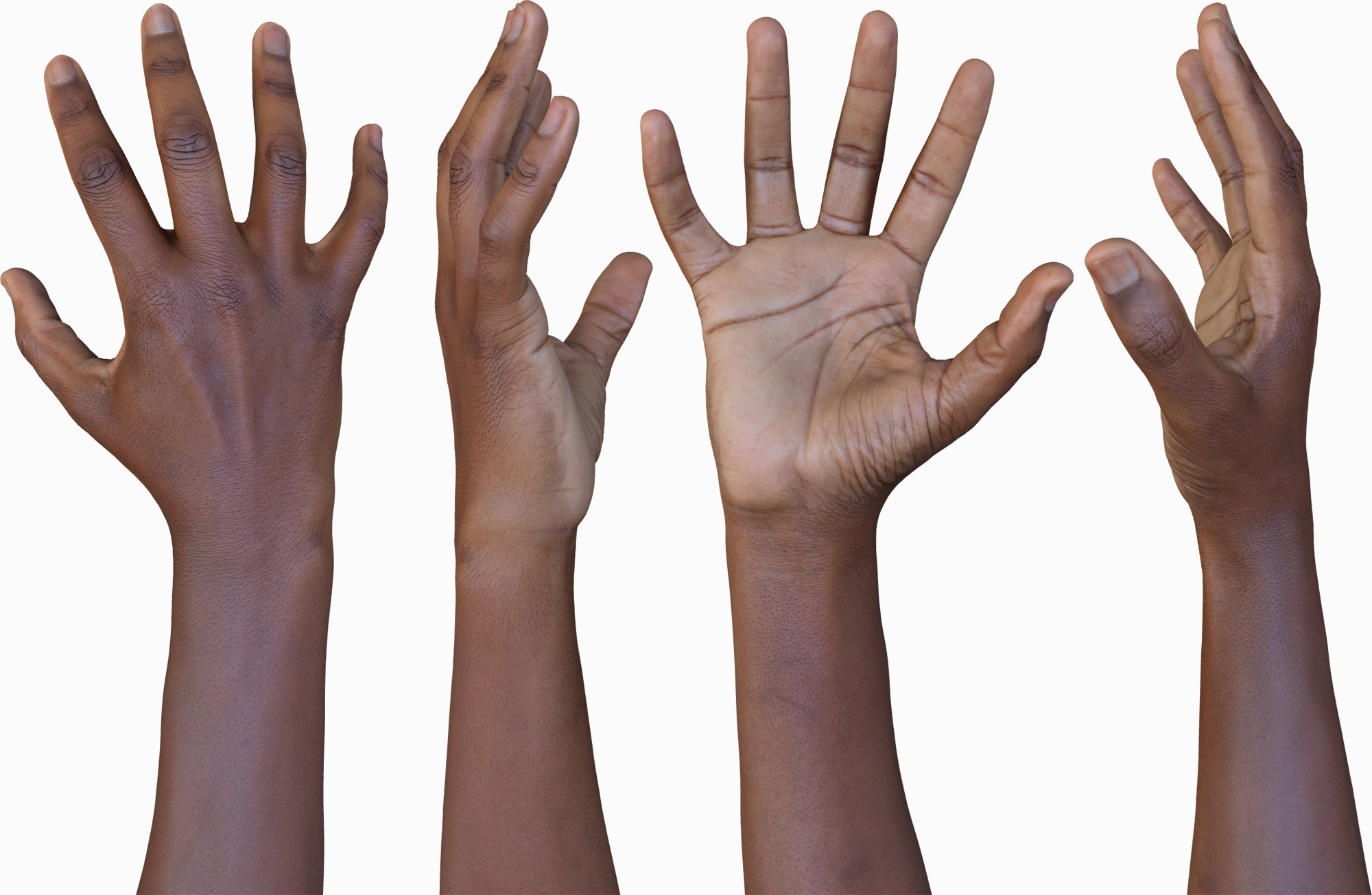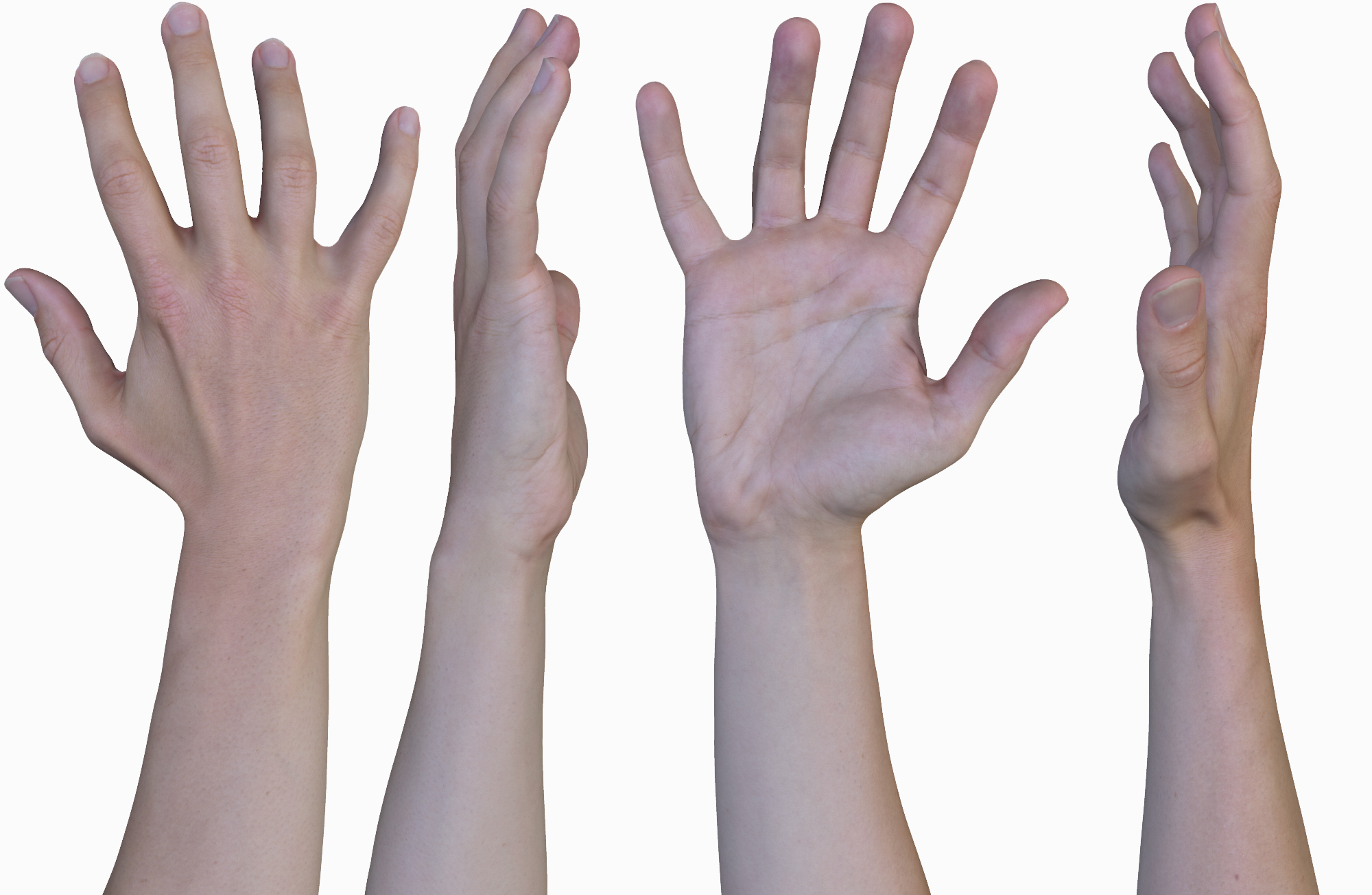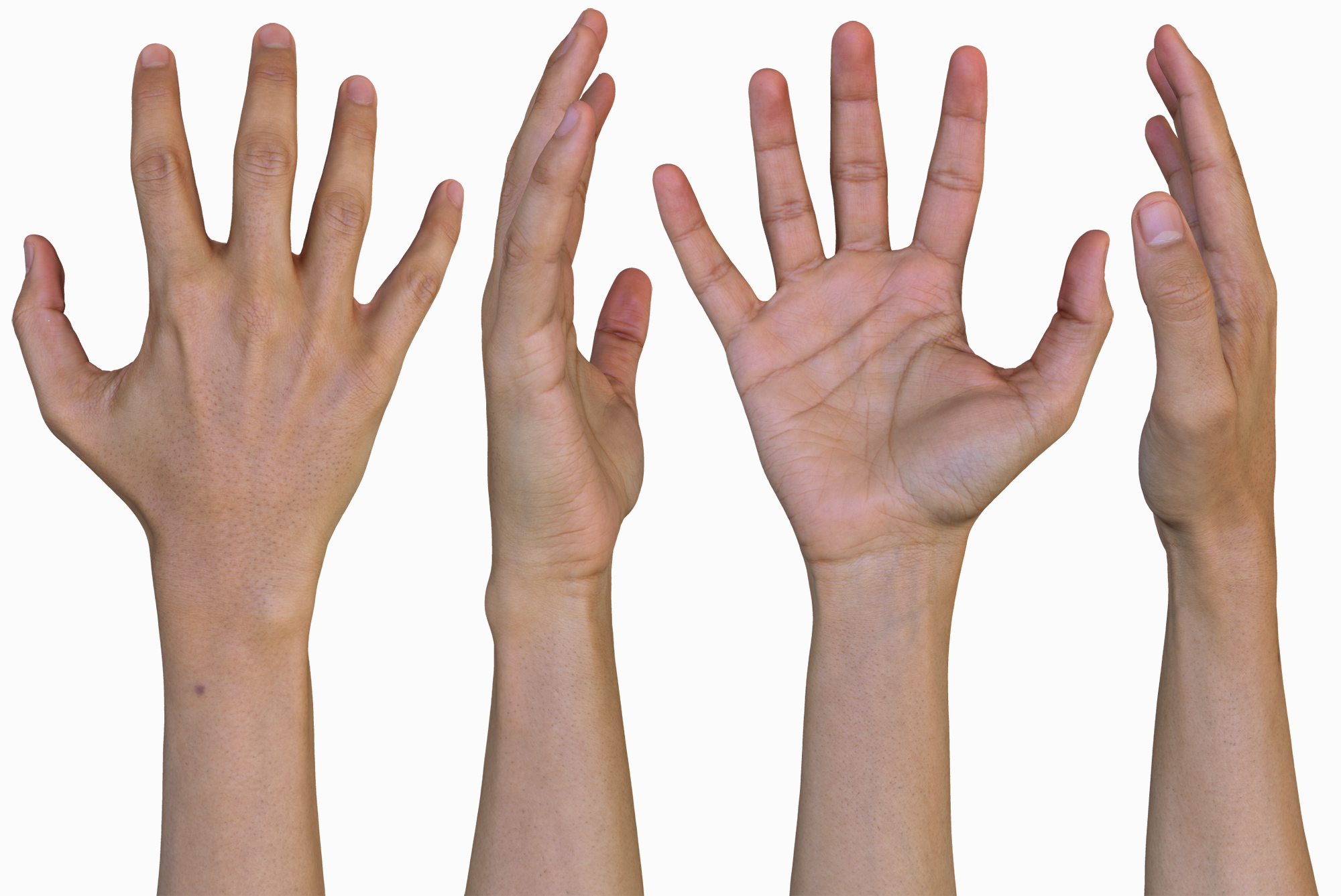 20 Year Old Female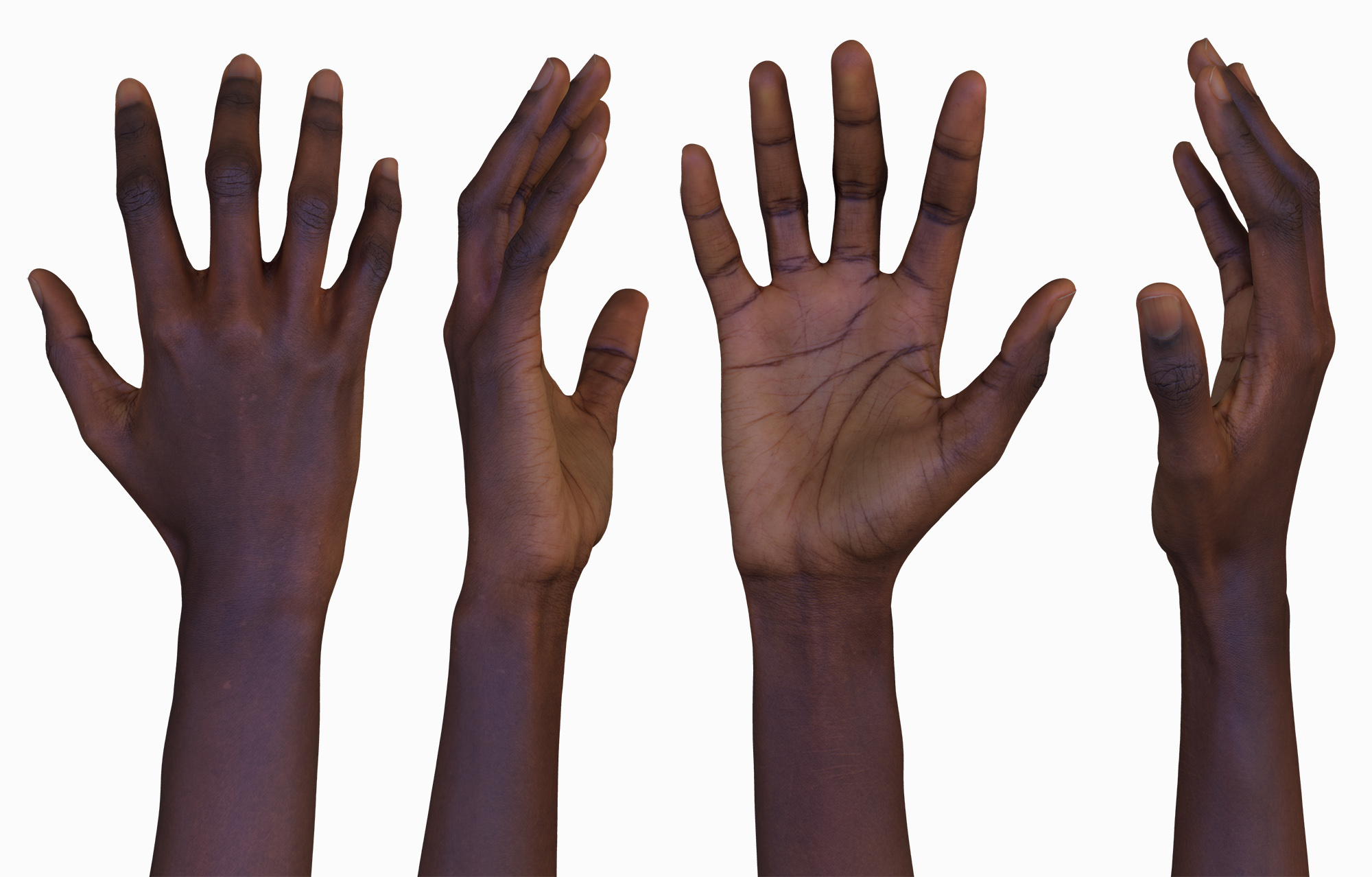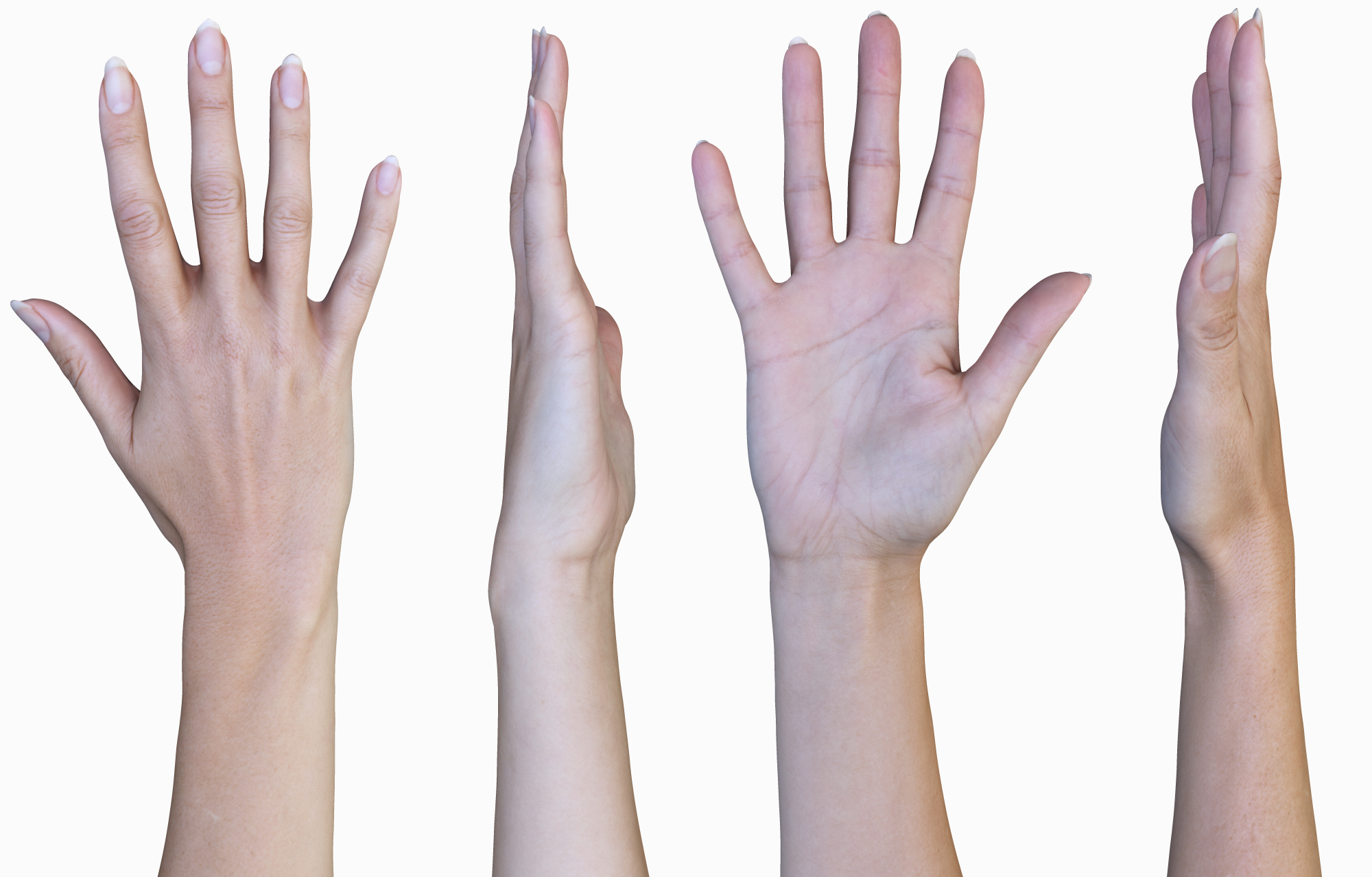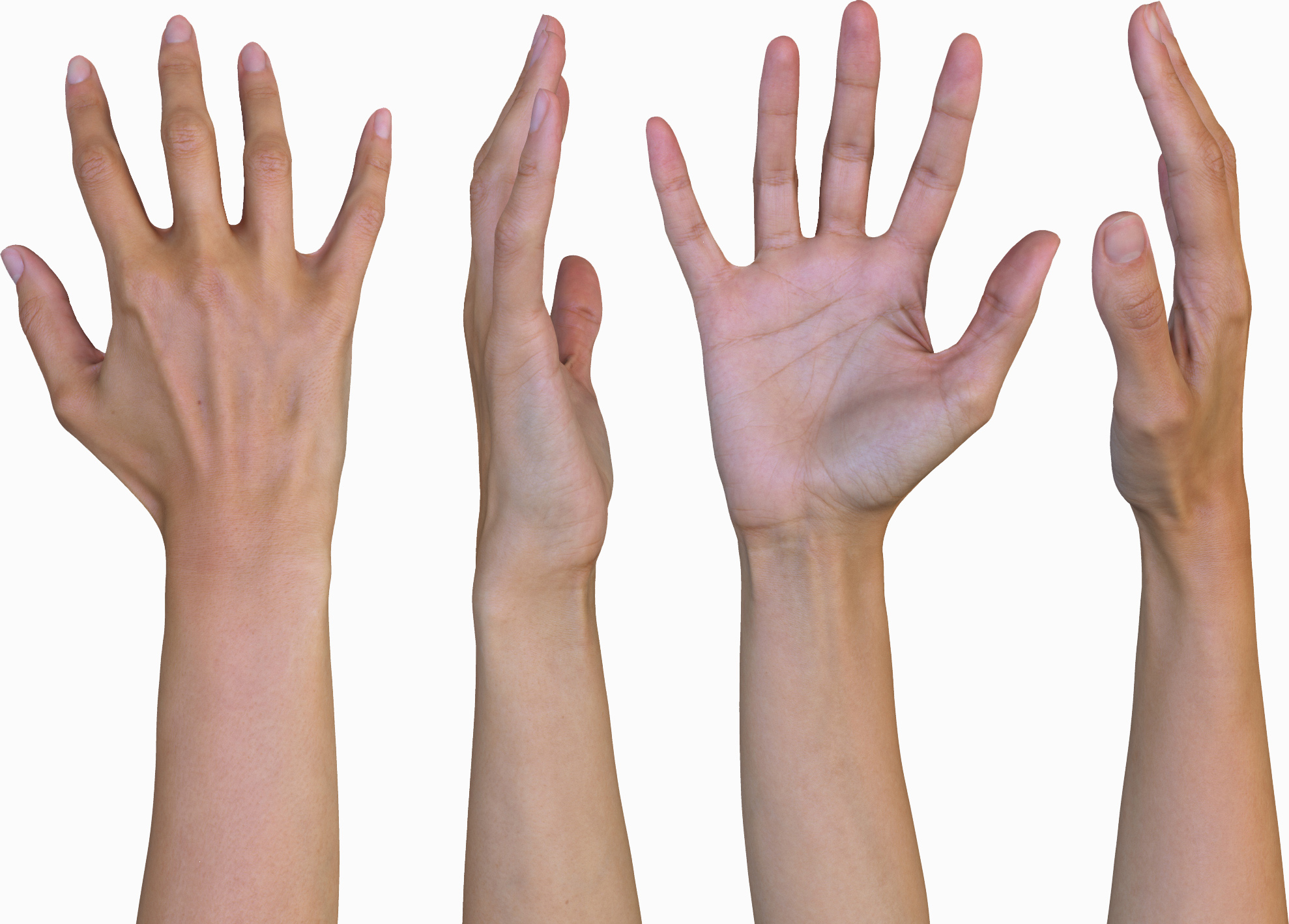 40 Year Old Male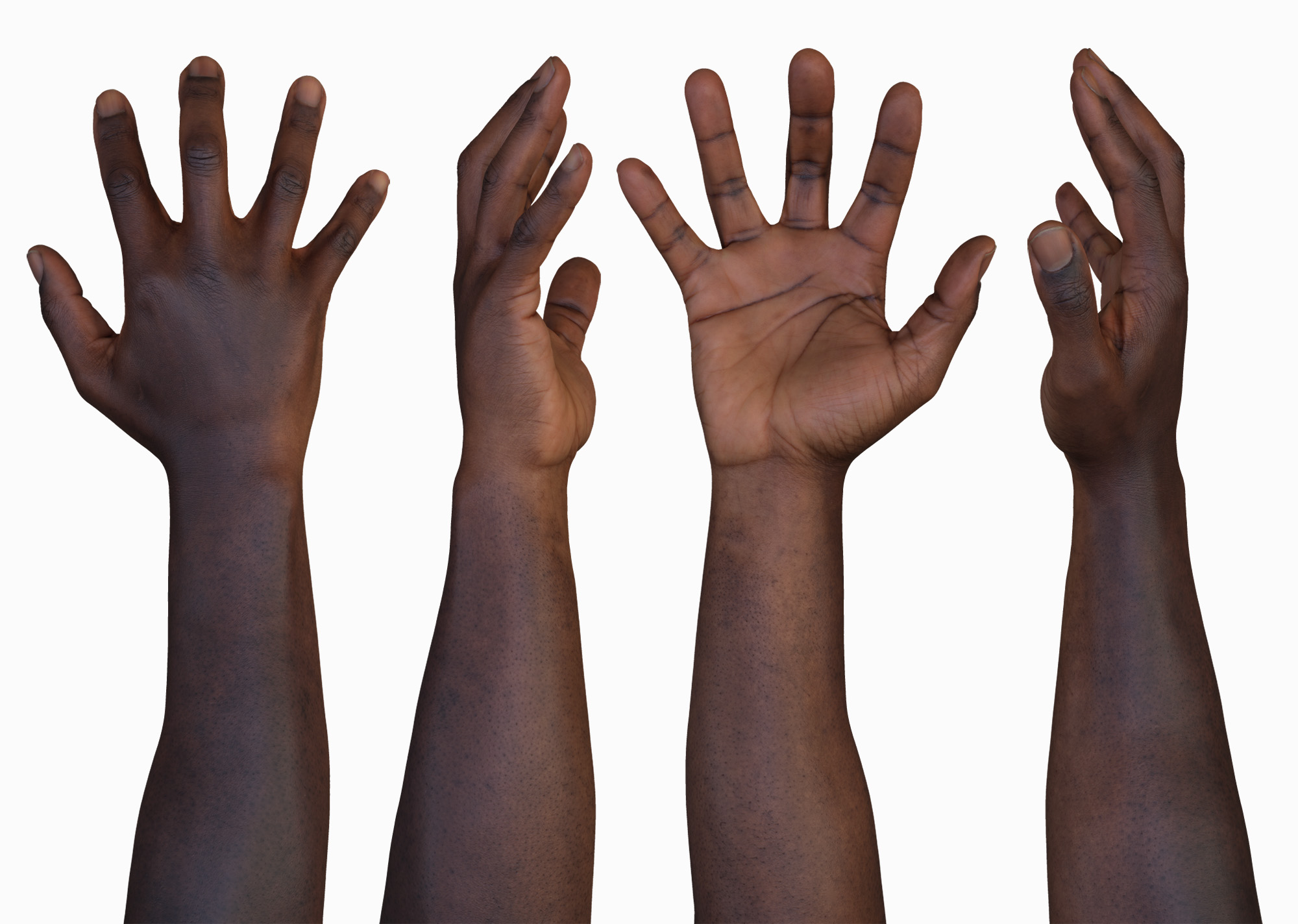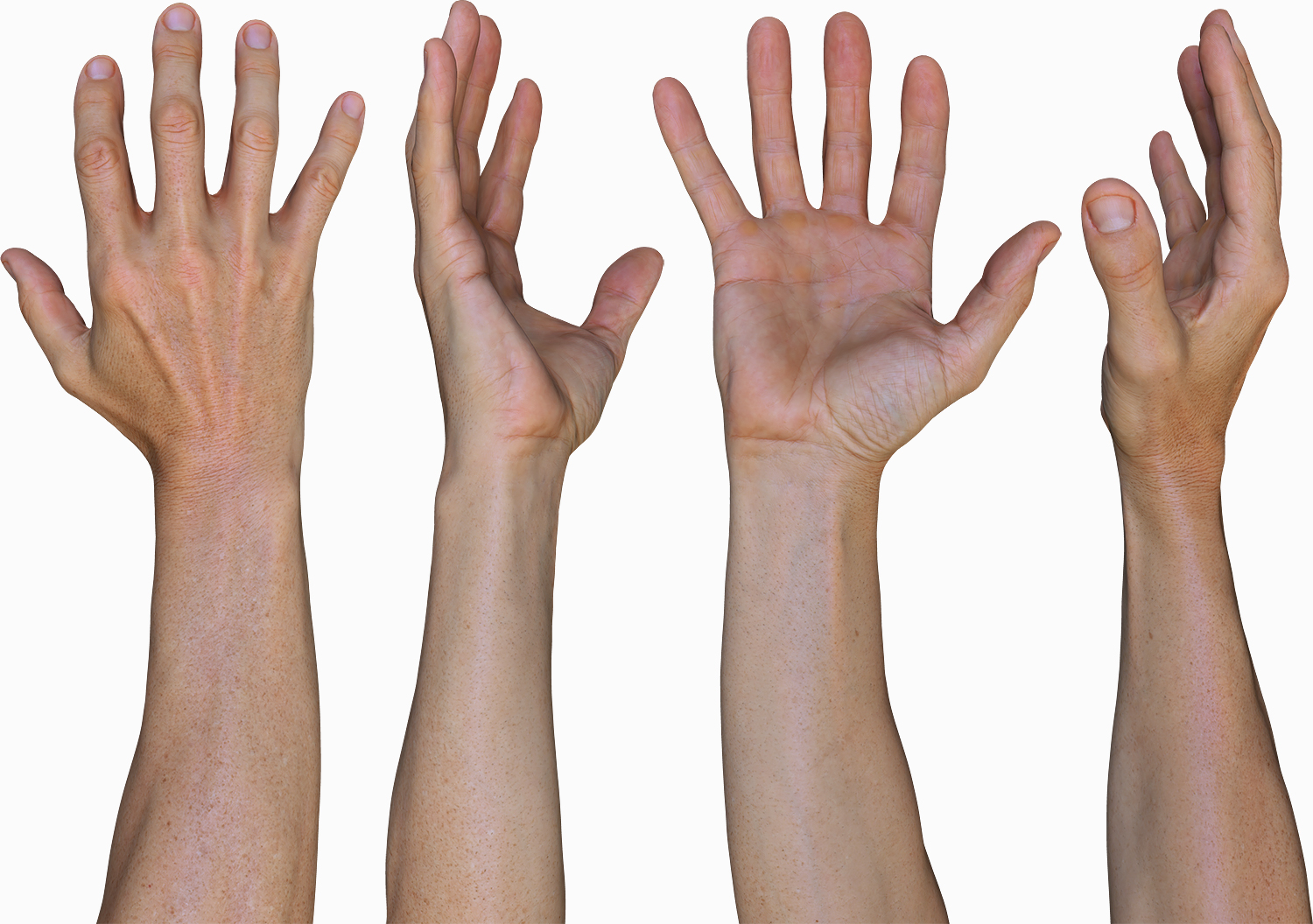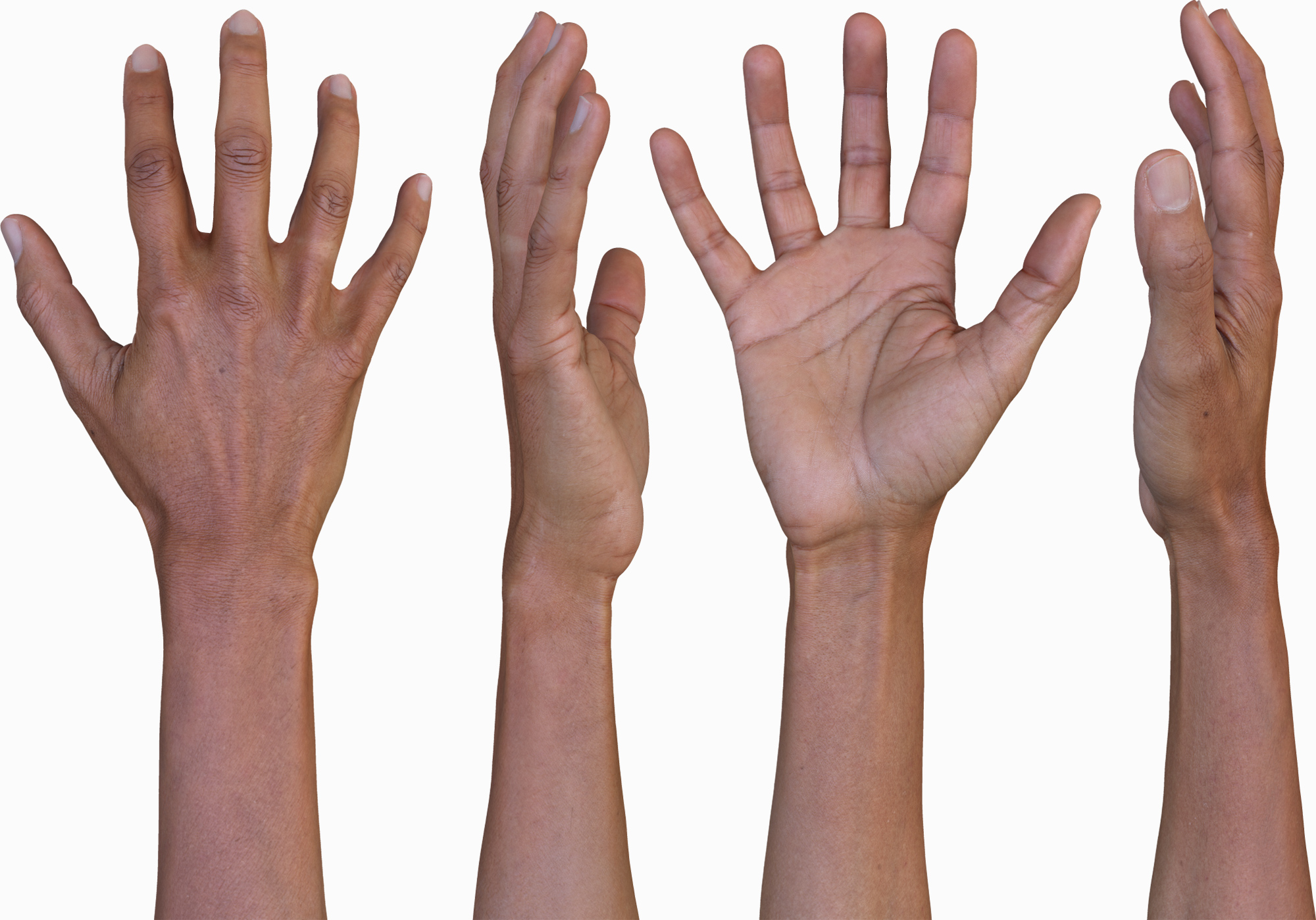 40 Year Old Female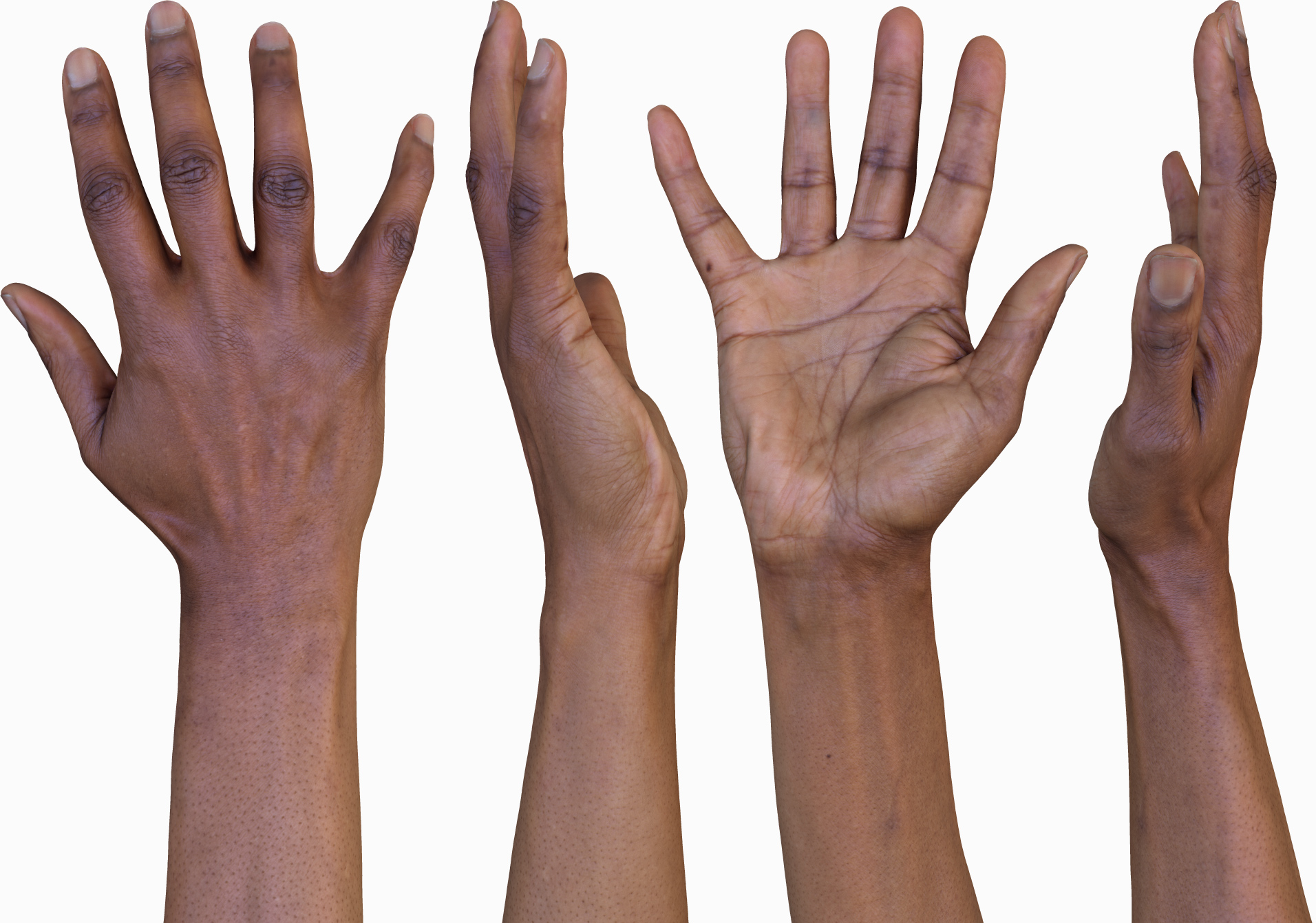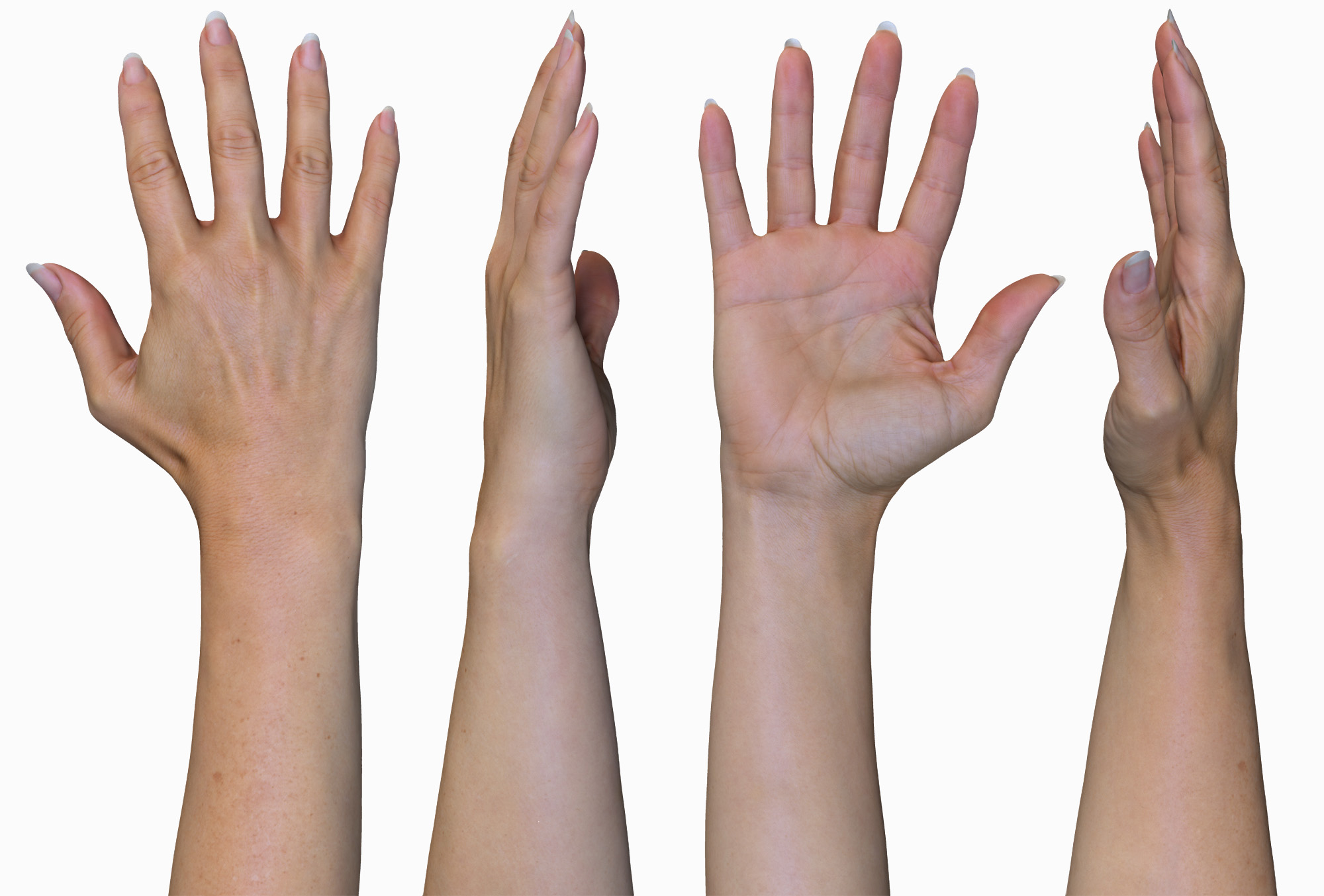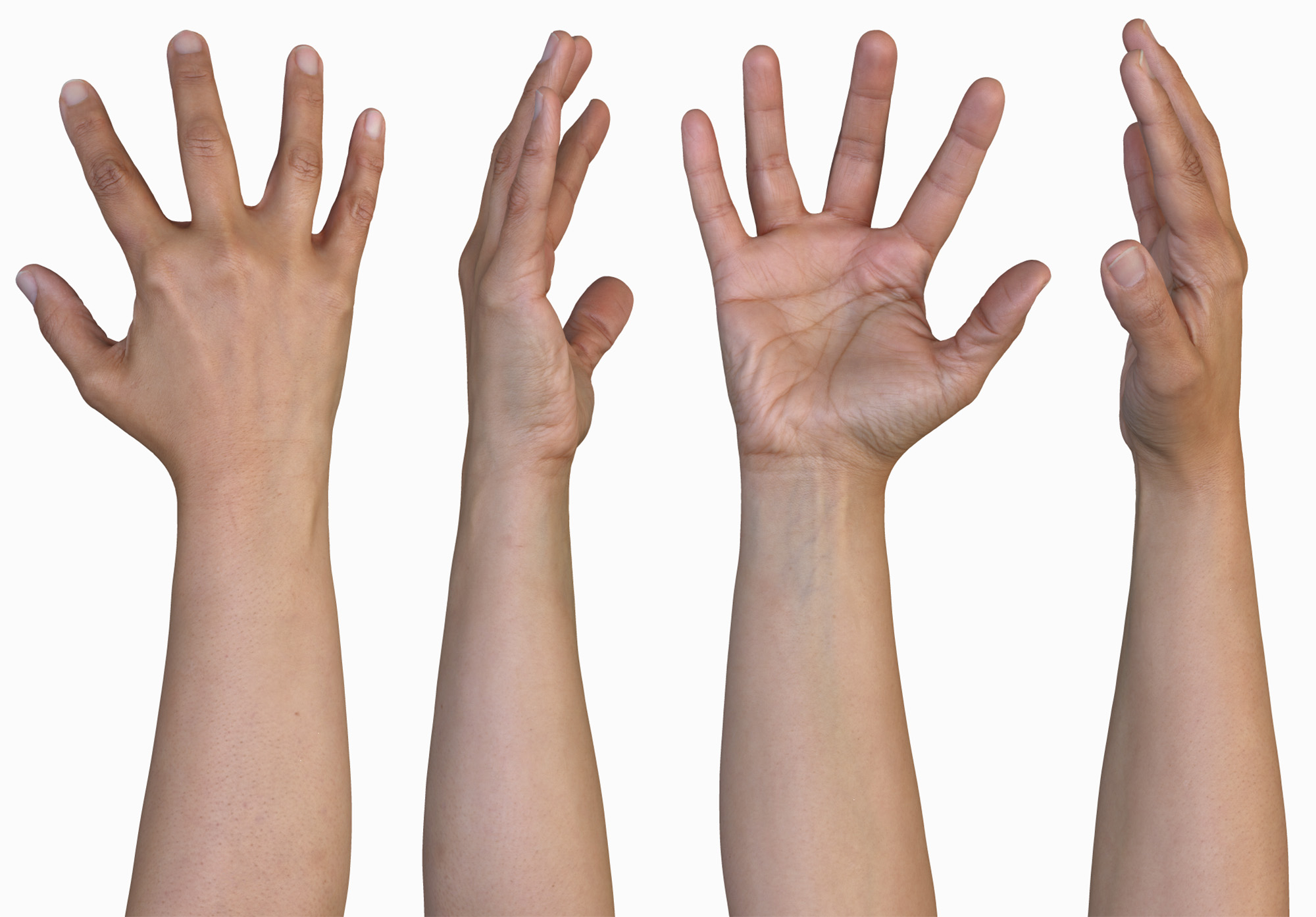 60 Year Old Male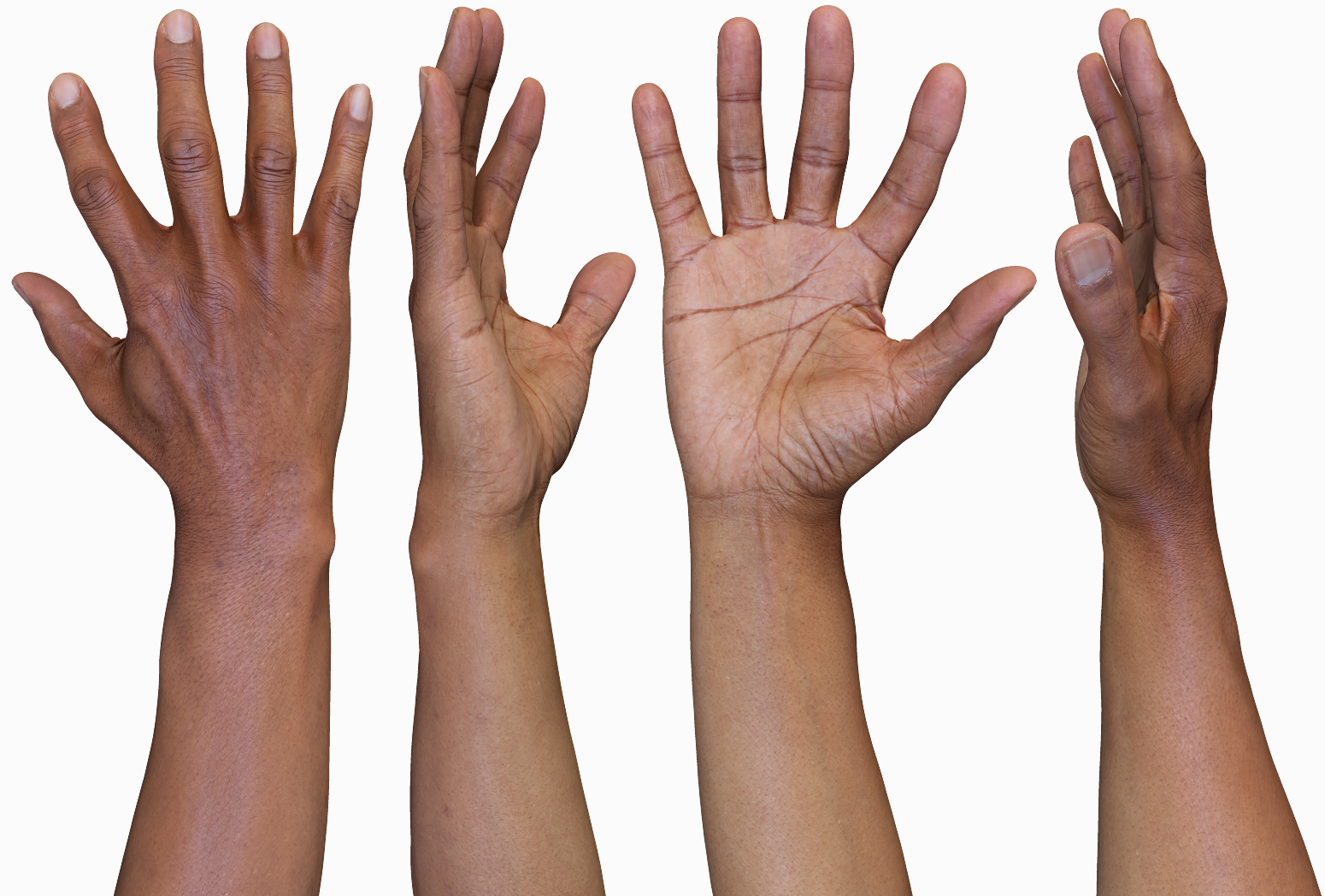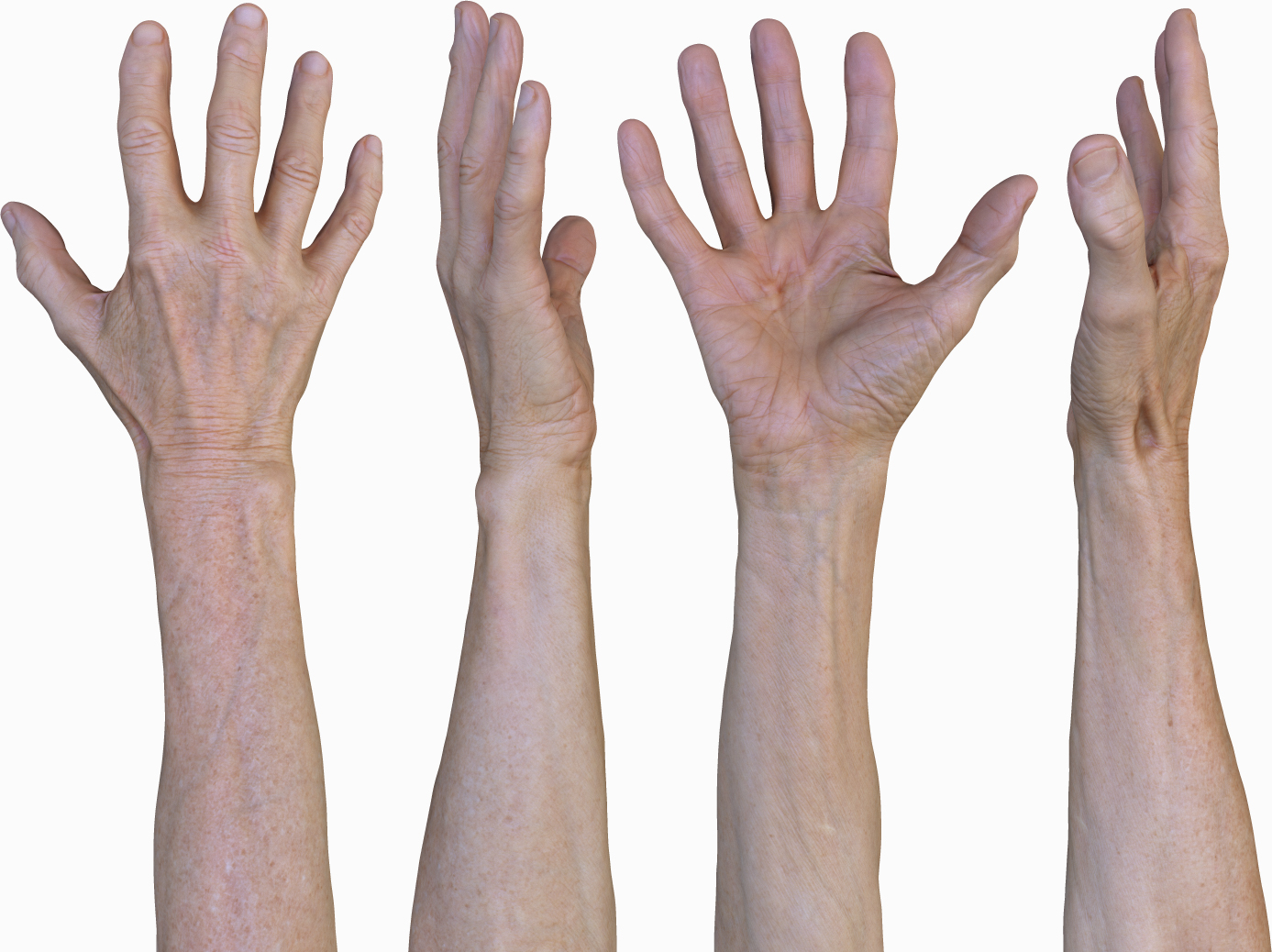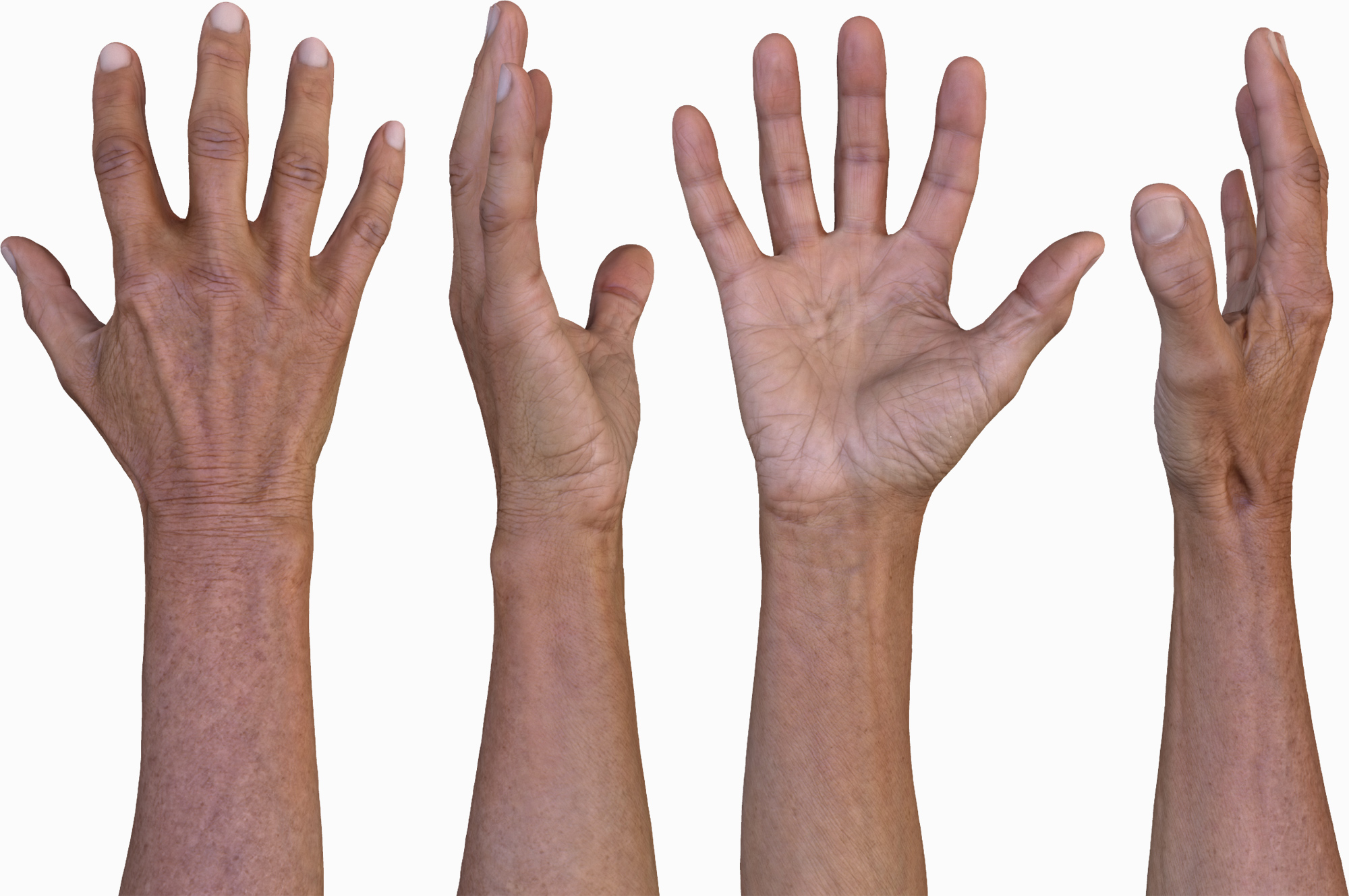 60 Year Old Female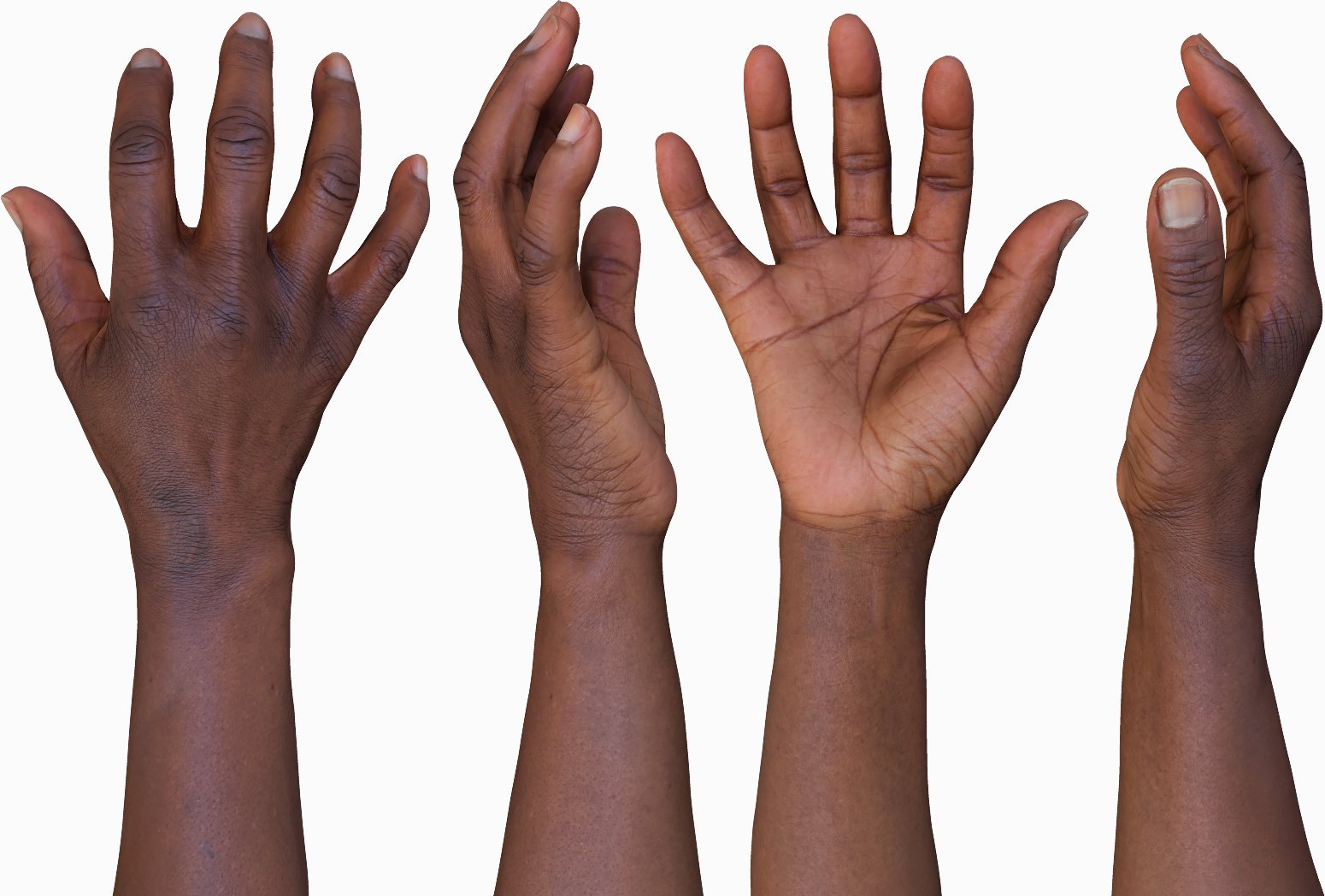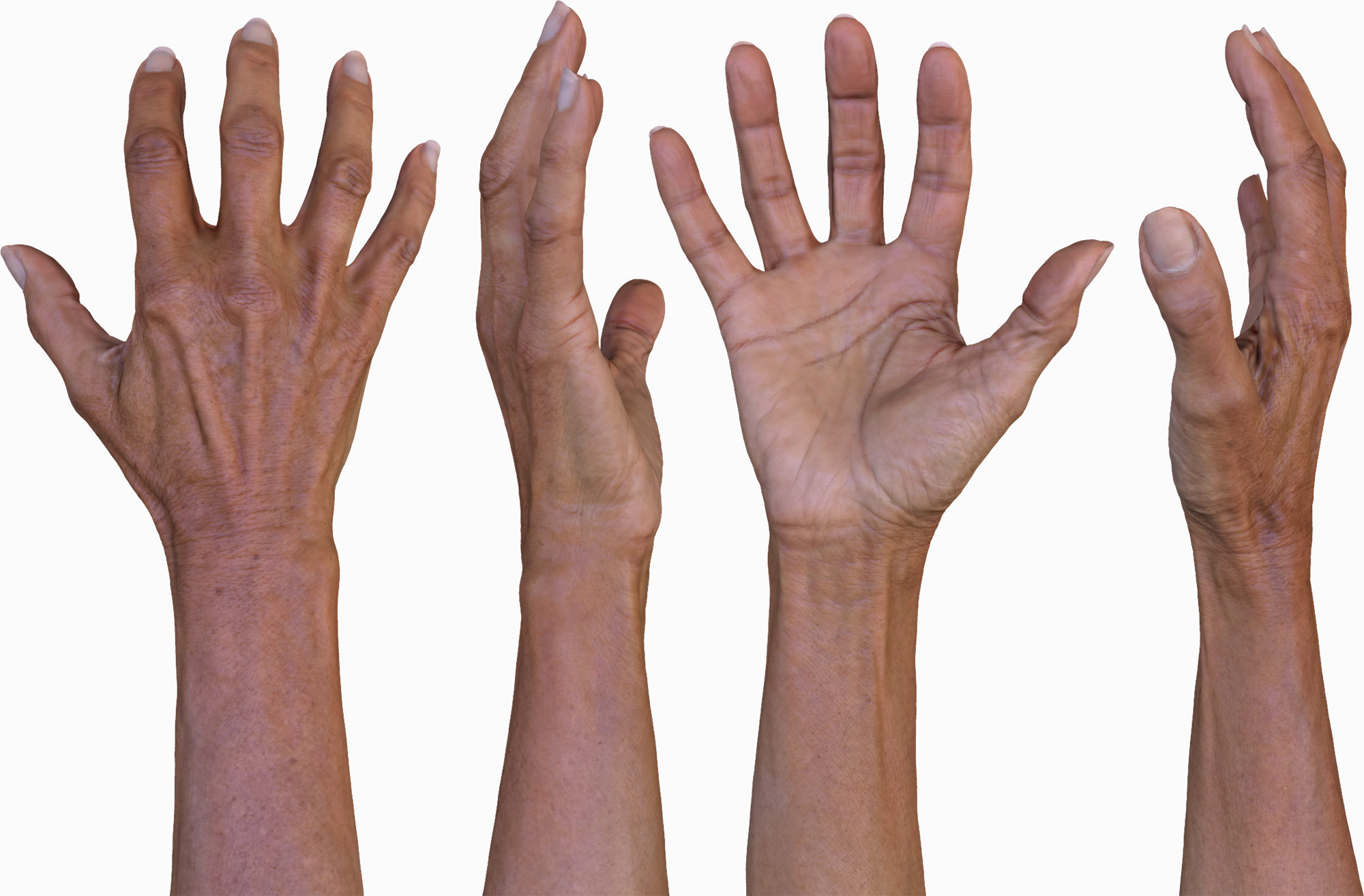 Texture and Geometery compatibility
All of our hands use the same mesh with the same point order and UV map, this means textures including normal and displacement maps can be swapped between model to create unique hands. retaining the geometry point order also means that the meshes can be easily morphed / mixed together to further create a totally unque hand model.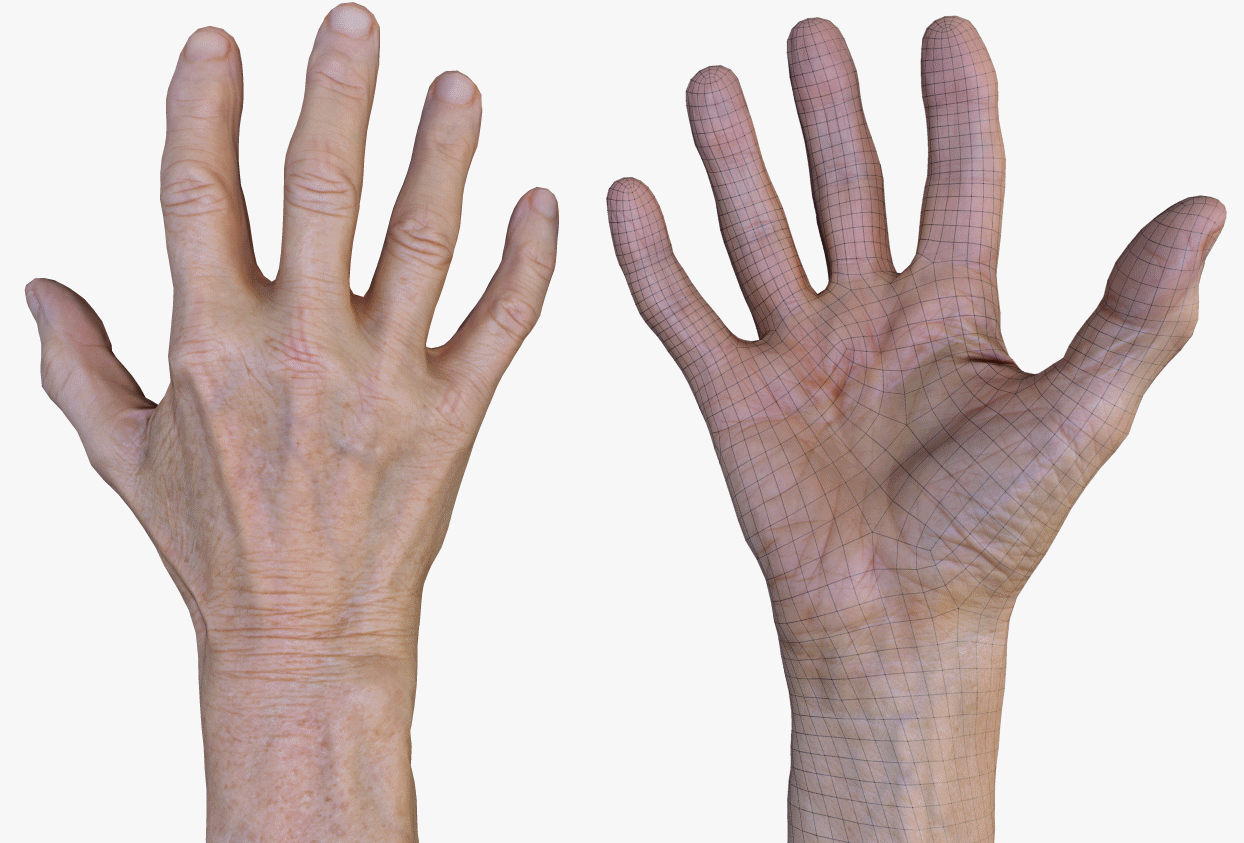 High resolution geometric details
Every one of our hands comes with the Zbursh source file which includes the highly detailed 7 subdivision Ztool. Below are some Zbrush screen shots to better illustrate the amount of geometry detail included in these hand models.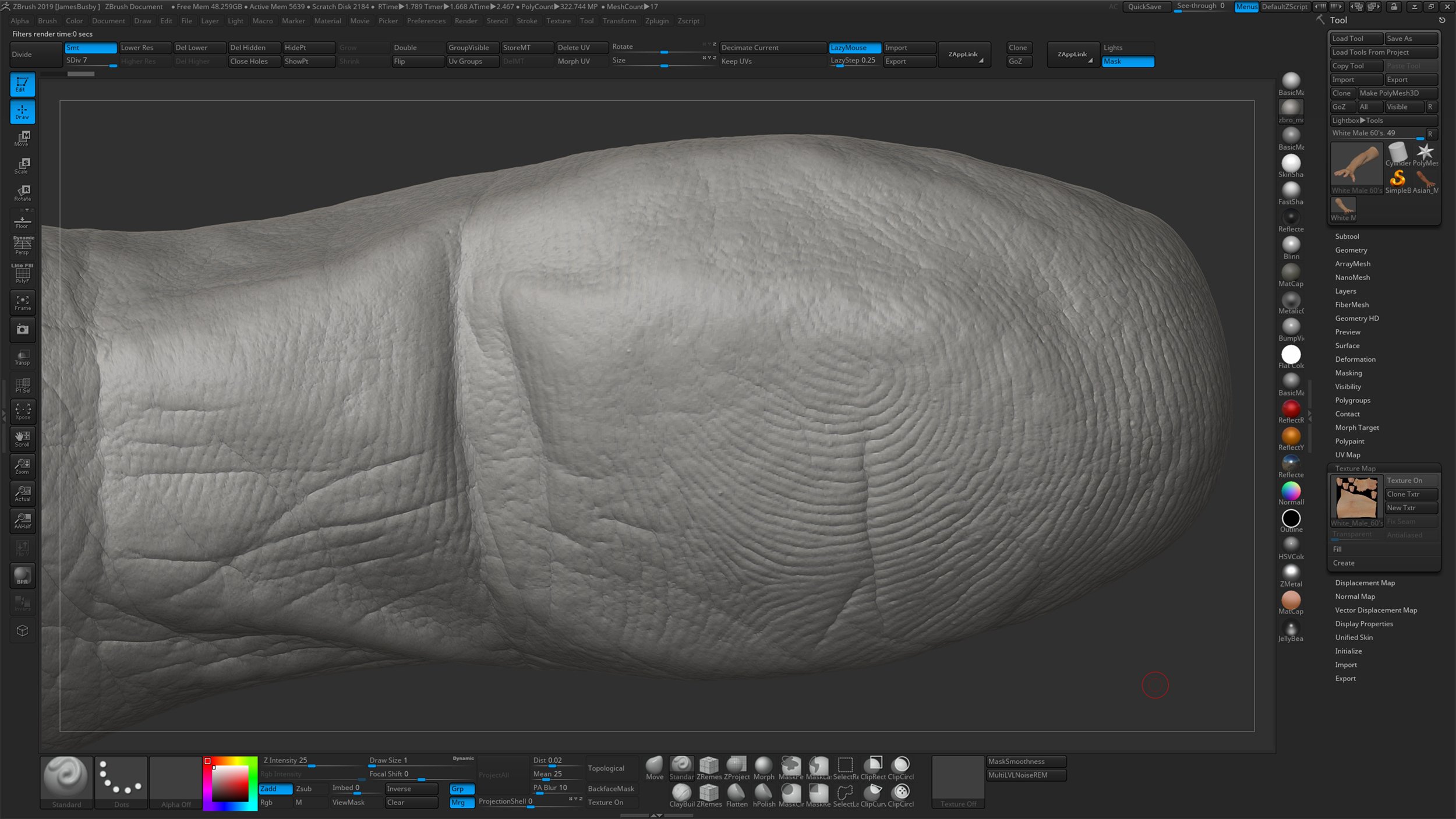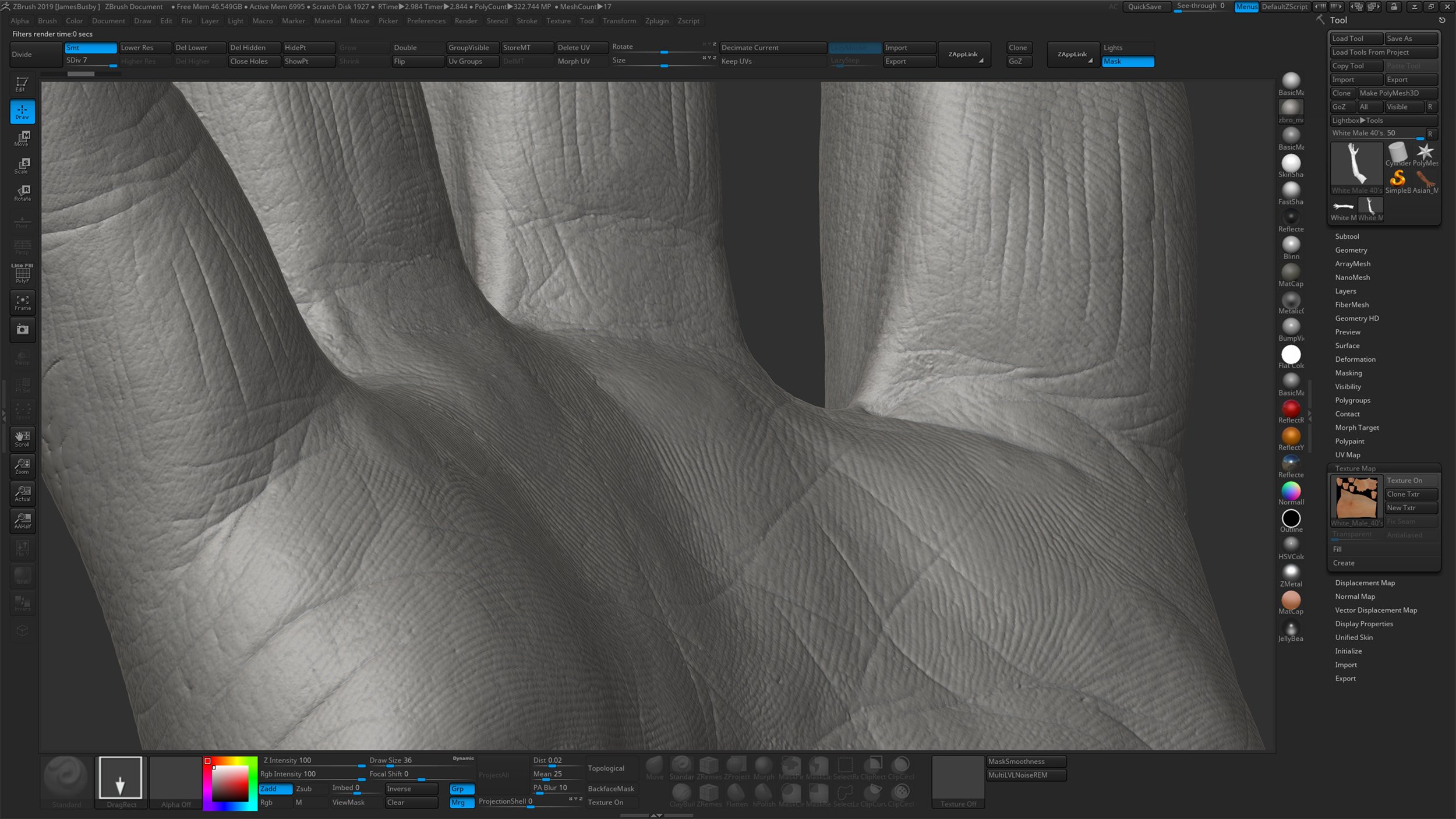 Retopologised Meshes
Each of our hands is fully retopologised and ready to use either as a realtime normal mapped model or as a high resolution displaced mesh.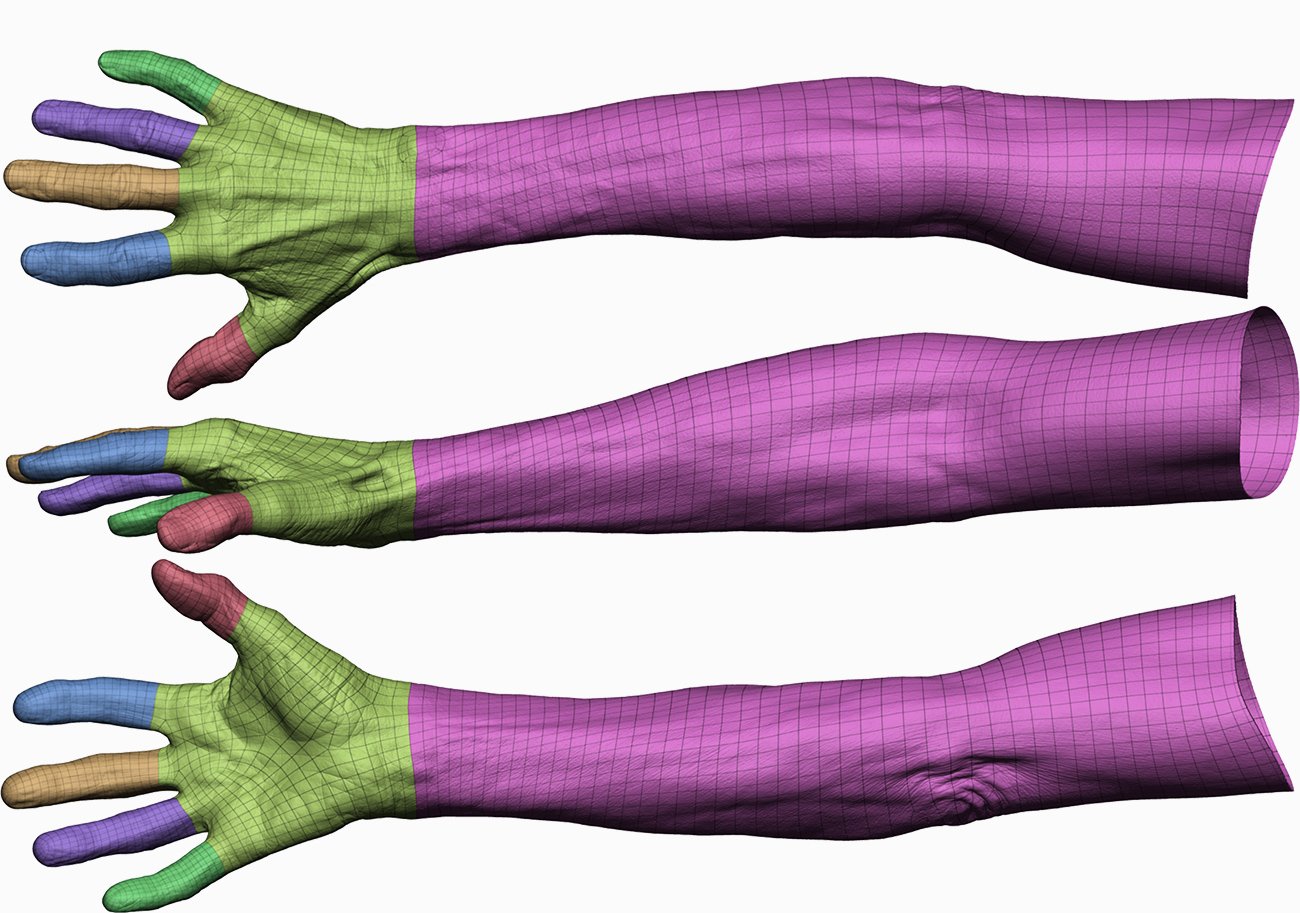 Marmoset renders
The renders below were created using Marmoset Toolbag 3 and the white male 60 years old hand model. We have had to create additional spec and micro maps for these renders, We will release a short tutorial on this very soon.