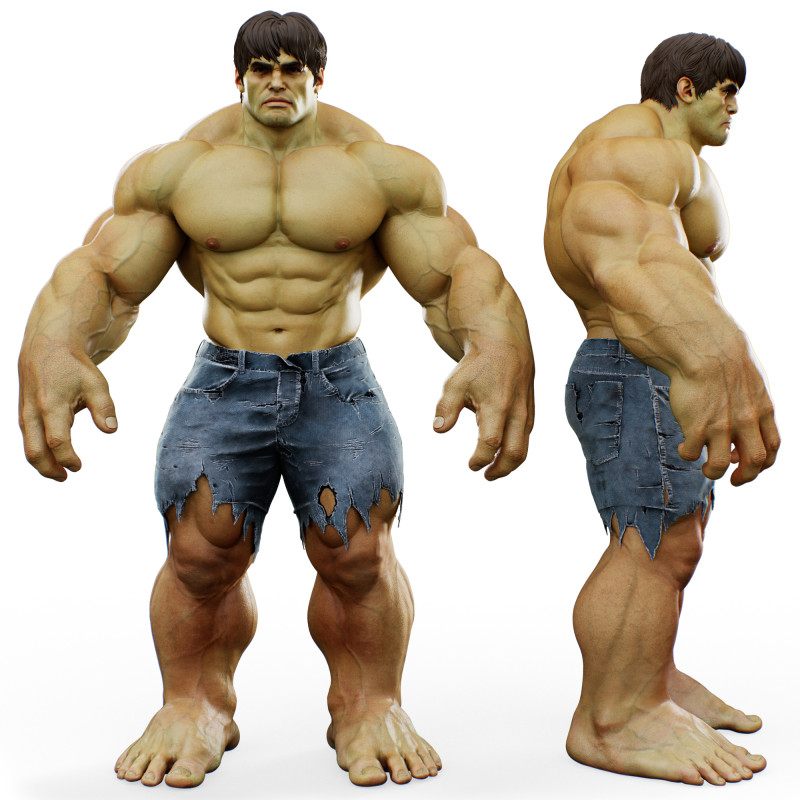 -55 %
Big Guy 3d body model
Model:

Big Guy

SKU:

BIGGUY1
Our "big guy" model was created using a full body 3d scan as a basis for the overdriven musculature, perfect reference for anyone who is interested in creating a comic book super hero. The model uses the same topology, UV maps and point order as all of our animation ready body scans and as such is fully morphable and able to share textures and normal maps. We have included a layer in the Zbrush tool that allows you to morph between a normal male body shape and the incredible bulk of this big guy.


File Formats

ZTL (6 Subdivisions) FBX (

Requires Zbrush 2022 or later)

Skin details

Pore / fine wrinkle level detail with micro map

Included meshes

Head, Teeth, Tongue, Eye balls, Lens, Eye Wet, Lashes, Brows. (OBJ, FBX, ZTL)

Texture Formats

TGA / JPG (16384 x 16384 pixels)

Render Scene

Marmoset Toolbag 4

Topology compatibility

All Animation Ready Body Scans

Download Size

5 GB Approx.
Product Images
The images shown below have been rendered using the supplied Marmoset Toolbag 4 render scene. Click to enlarge


Texture Compatibility
This model uses the same topology, UV's and point order as all of our Animation ready body scans so textures and meshes can be swapped and morphed. This model comes with 2 texture maps with corresponding normal maps for lighter and darker skin tones
Morphable mesh
We have included a Zbrush layer to control the bulk! This model is also morphable with all of our animation ready body scans.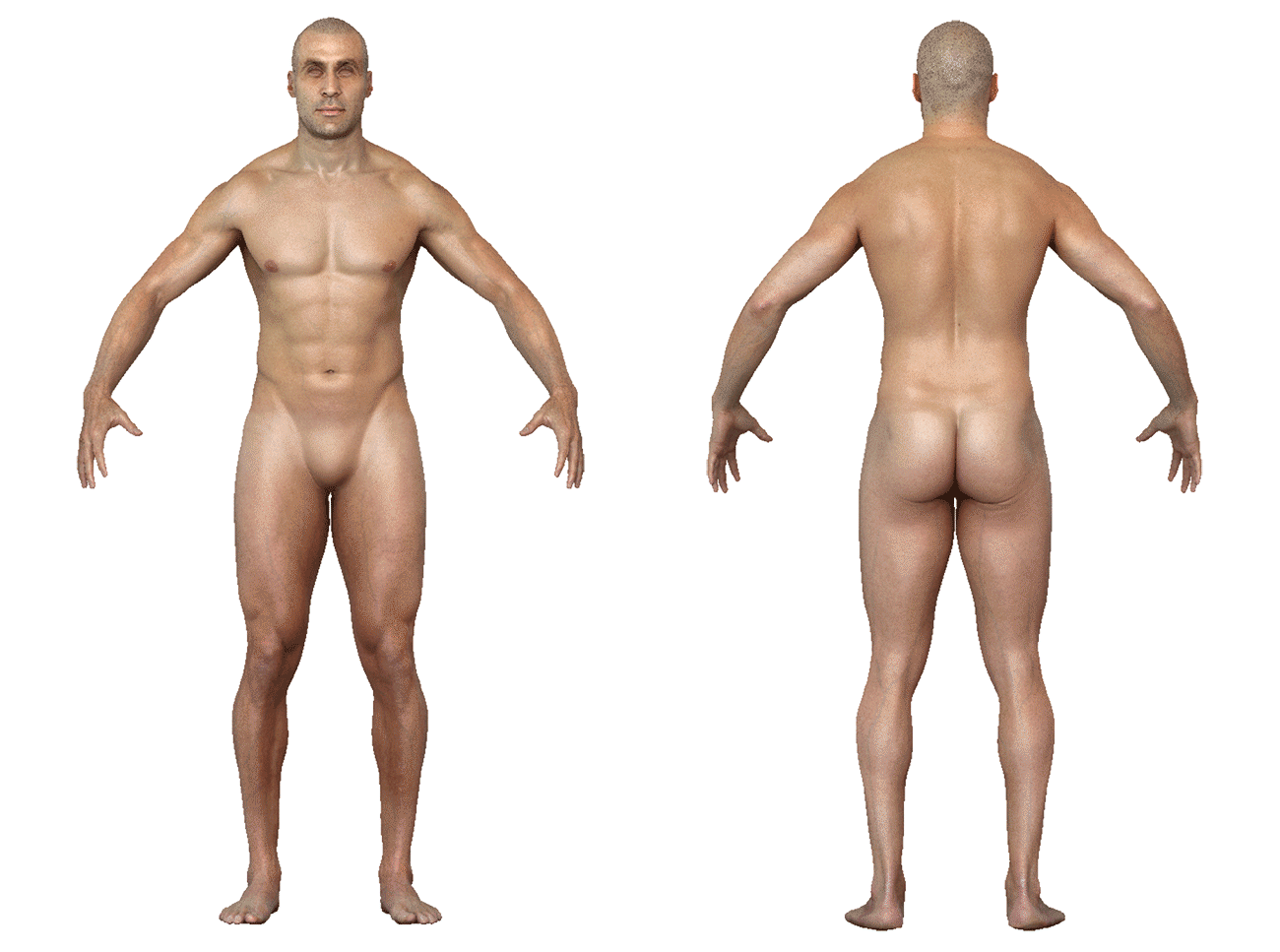 Zbrush ZTool
The big guy comes with the source Zbrush tool so you can export your own maps and use his as a basis for your own sculpts.
Marmoset Scene

As with all our models we have included a fully functioning marmoset toolbag scene with the lighting, shading and cameras setup for you.