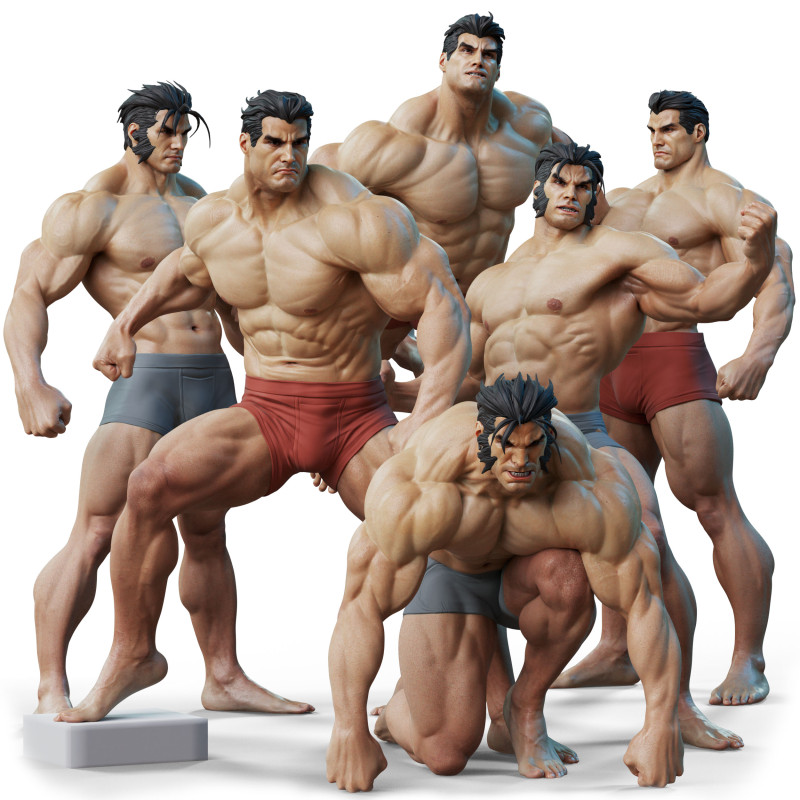 -55 %
Male Super Hero Reference Models
Model:

Male Super Hero Reference Models

SKU:

MSHRM
Our superhero reference pack comprises seven meticulously crafted poses, sculpted by renowned digital artist and toy sculptor Erick Sosa. The pack comprises two distinct hero models, namely Uber man and Savage man, each with their unique poses. All of these models have been sculpted based on our animation-ready body scans, which serve as the foundation for both the topology and the textures. Consequently, these models are fully compatible with all of our retopologised body scans. The package includes 16k JPG and uncompressed TGA textures for all poses, while the models are available in OBJ and FBX formats, as well as the source Zbrush tool. Additionally, we have, for the first time, included 3D printable STL files for each of the poses.

| | |
| --- | --- |
| File Formats | ZTL (6 Subdivisions) FBX (Requires Zbrush 2022.0.6 or later) |
| Skin details | Fine wrinkle level detail with micro map |
| Included meshes | Head, Teeth, Tongue, Eye balls, Lens, Lashes, Brows, Hair, Underwear (OBJ, FBX, ZTL) |
| Texture Formats | TGA / JPG (16384 x 16384 pixels) |
| Render Scene | Marmoset Toolbag 4 |
| Topology compatibility | All Animation Ready Body Scans |
| Download Size | 22 GB Approx. (Split into 3 .zip files) |
| 3D printable | Decimated STL files included |

7 Unique poses
The images shown below have been rendered using the supplied Marmoset Toolbag 4 render scene. Click to enlarge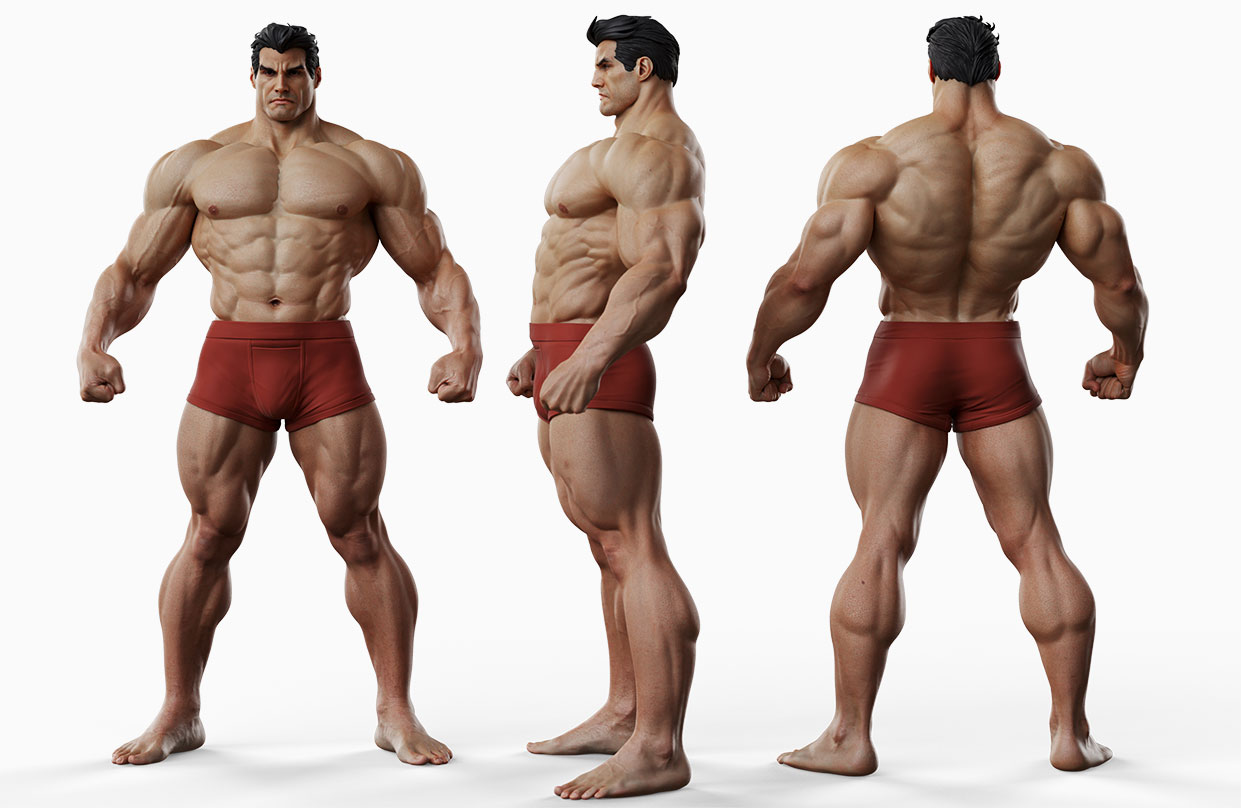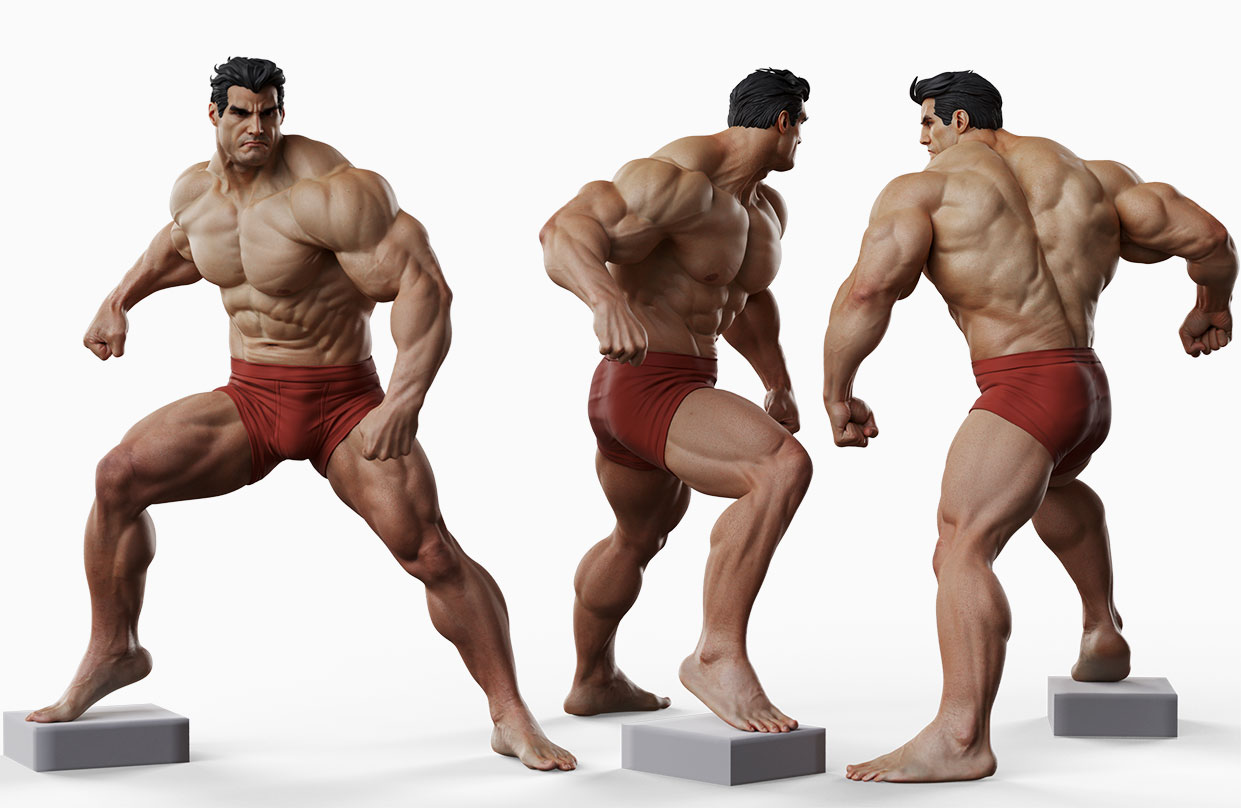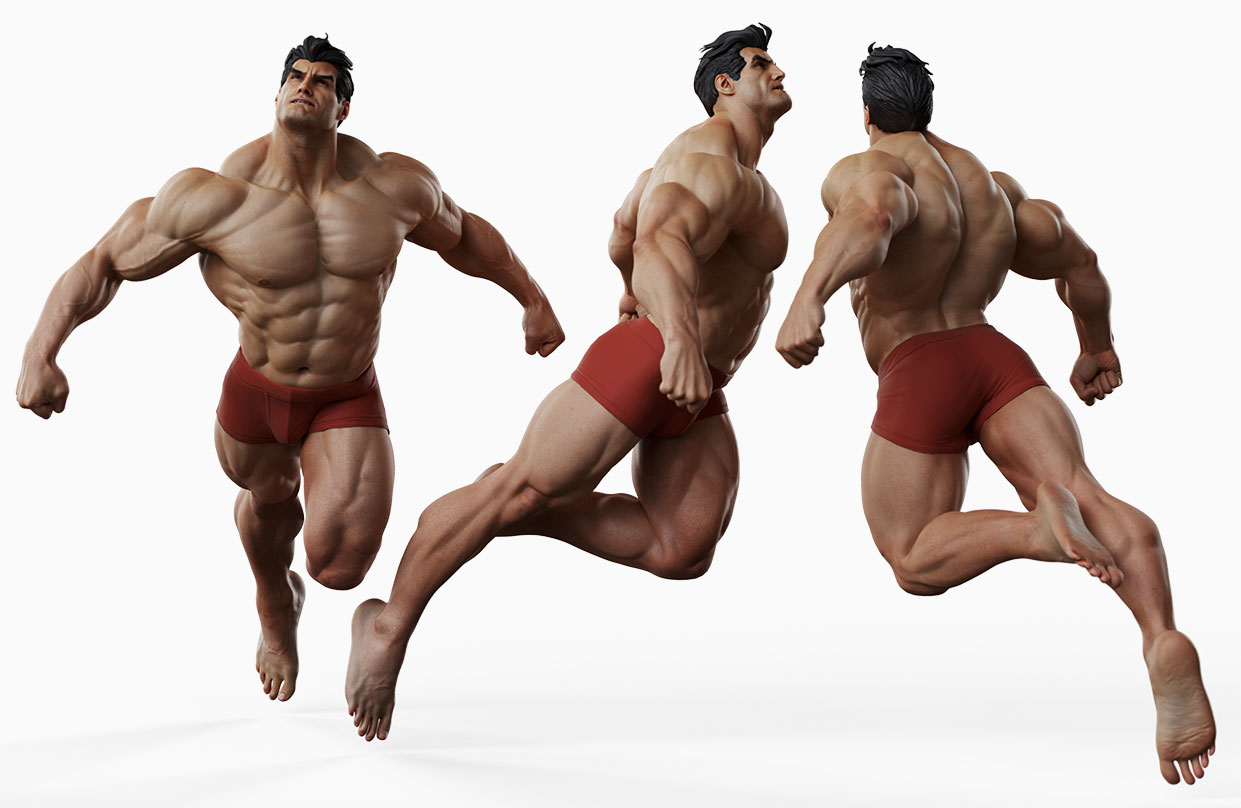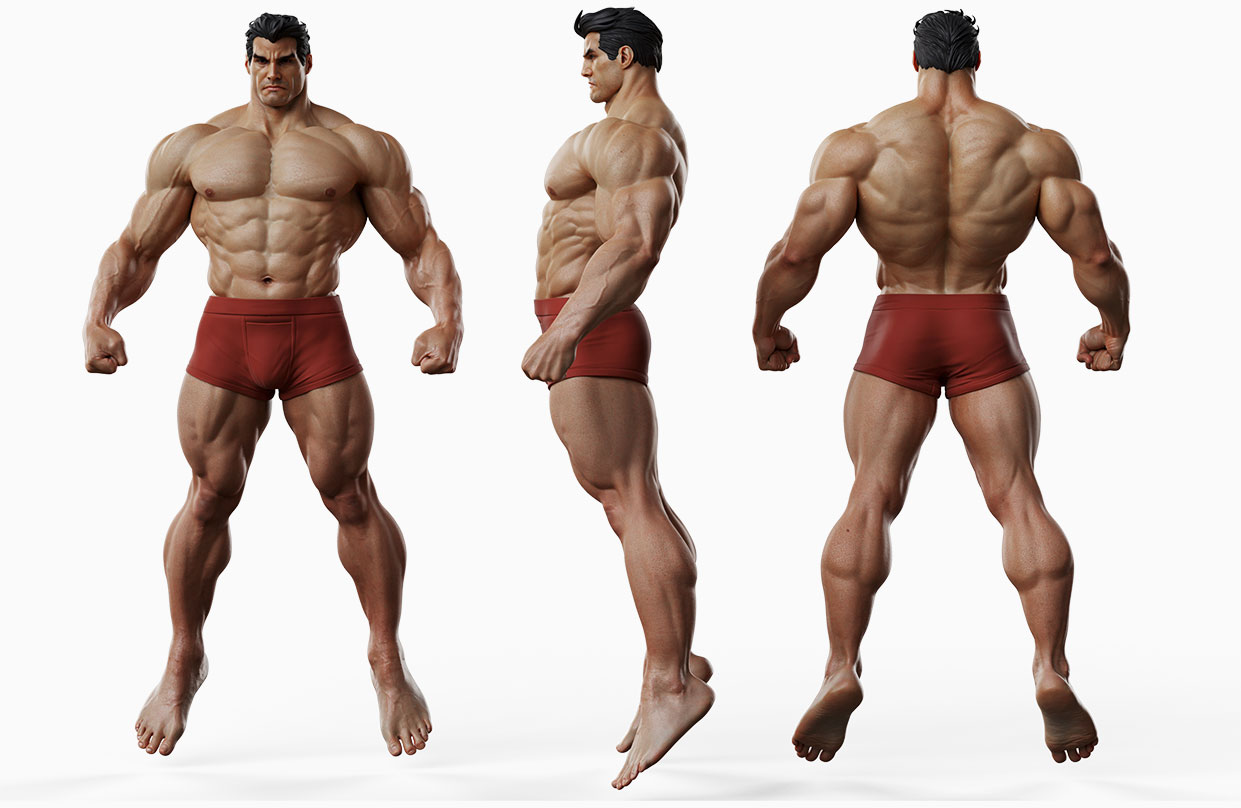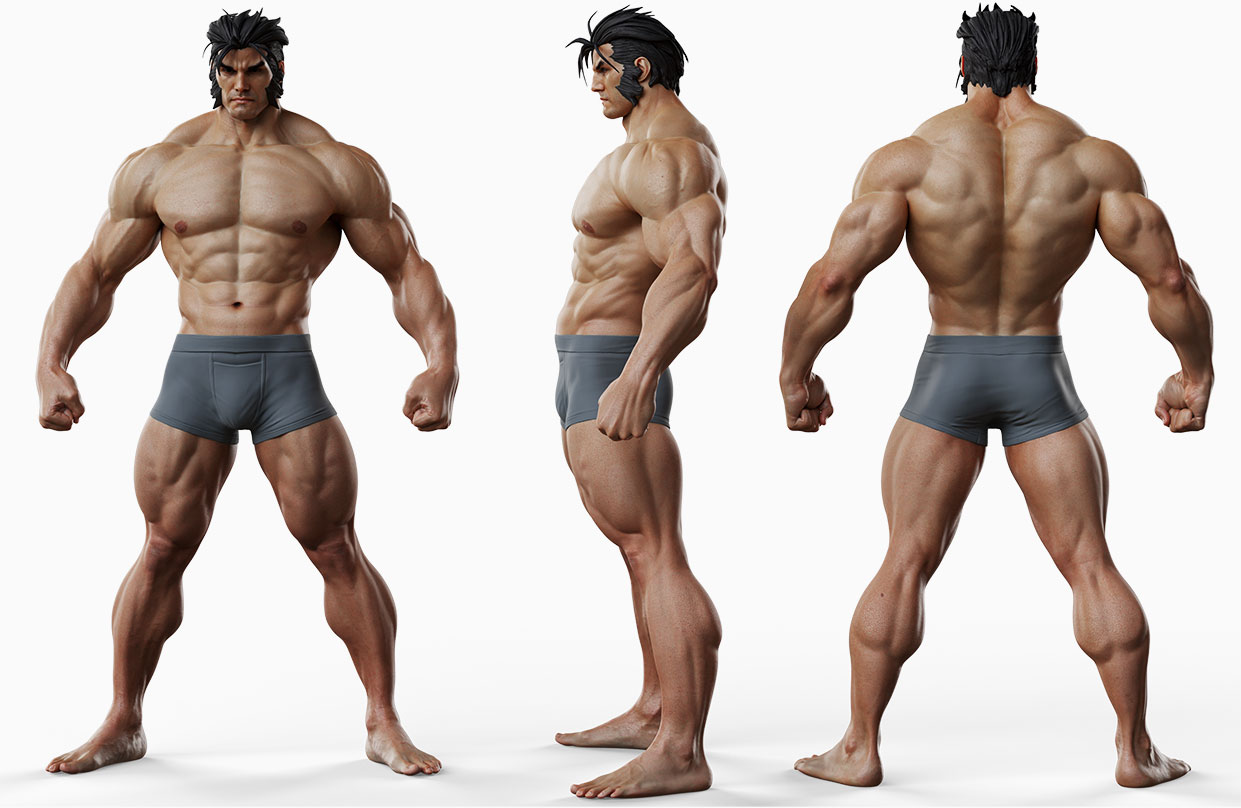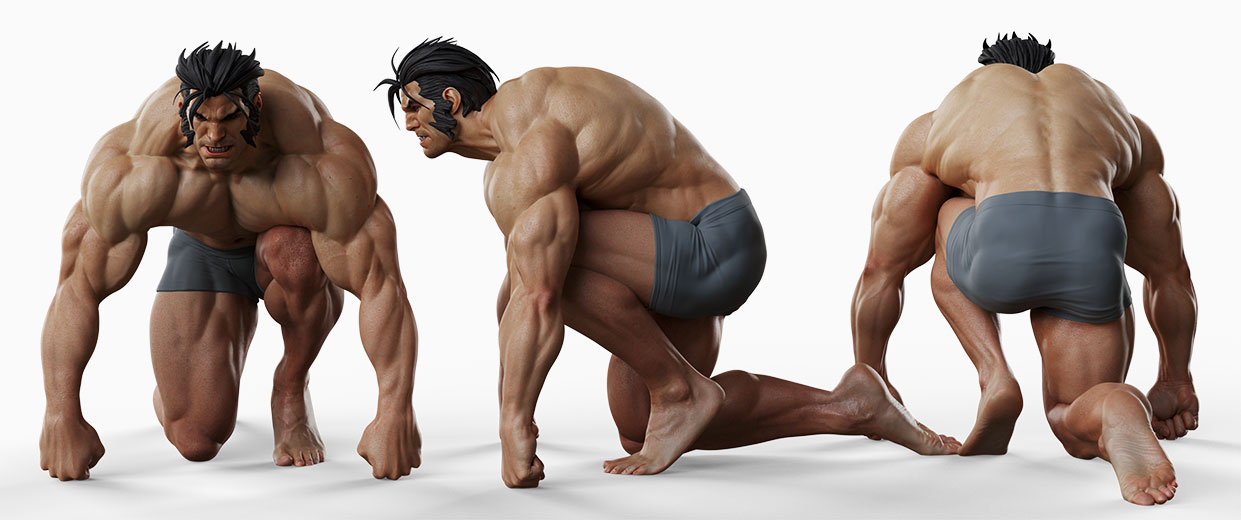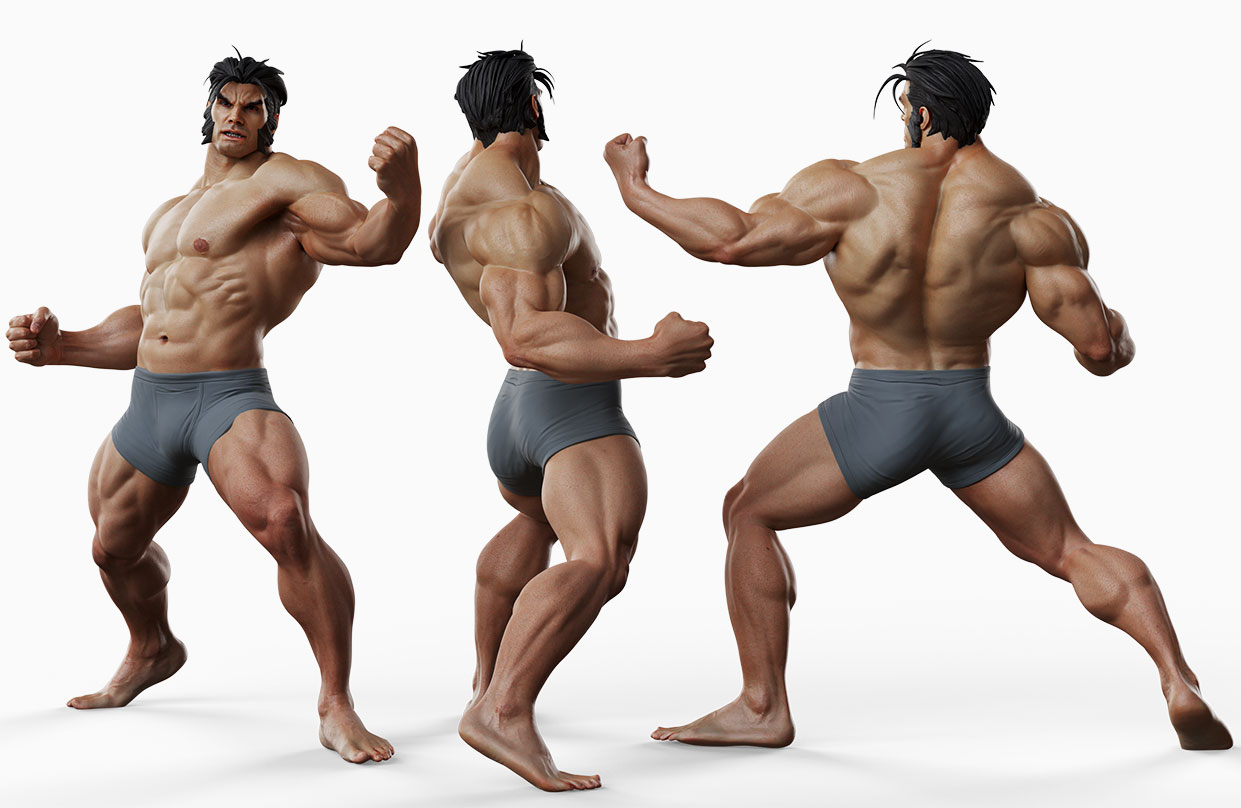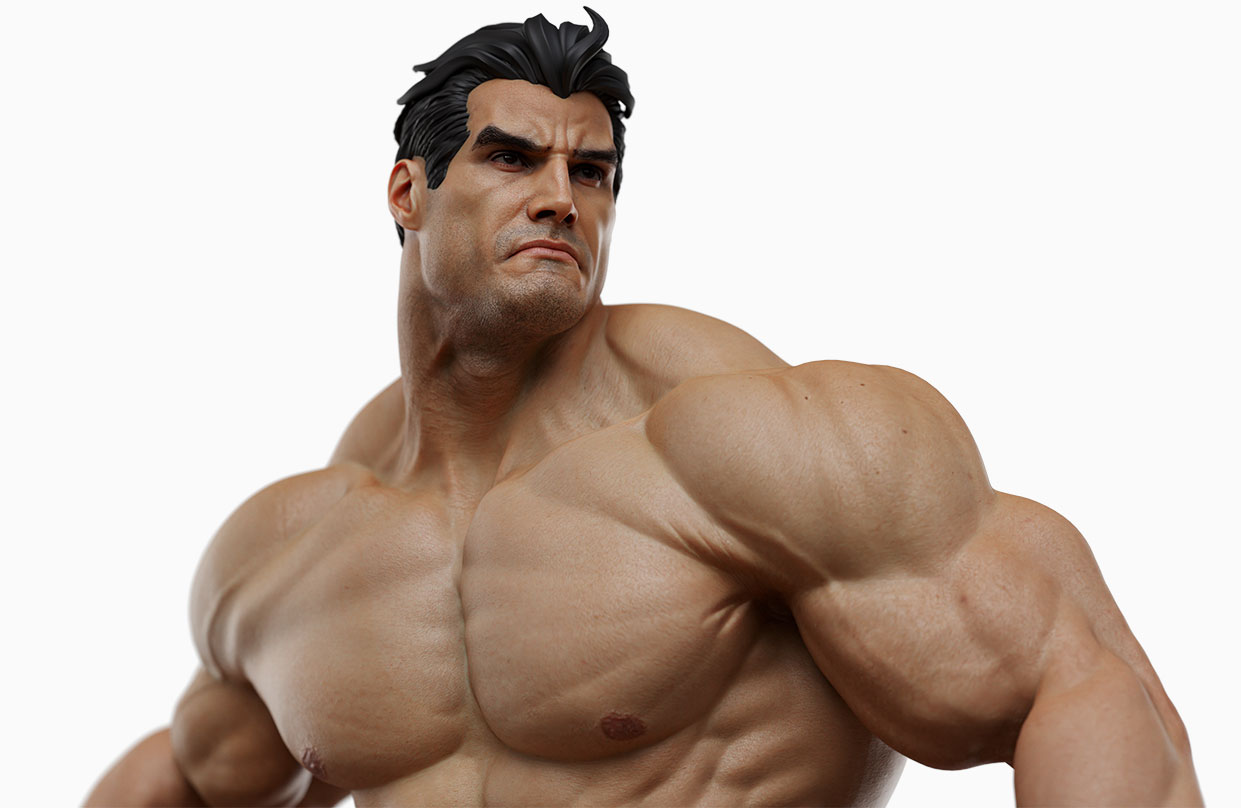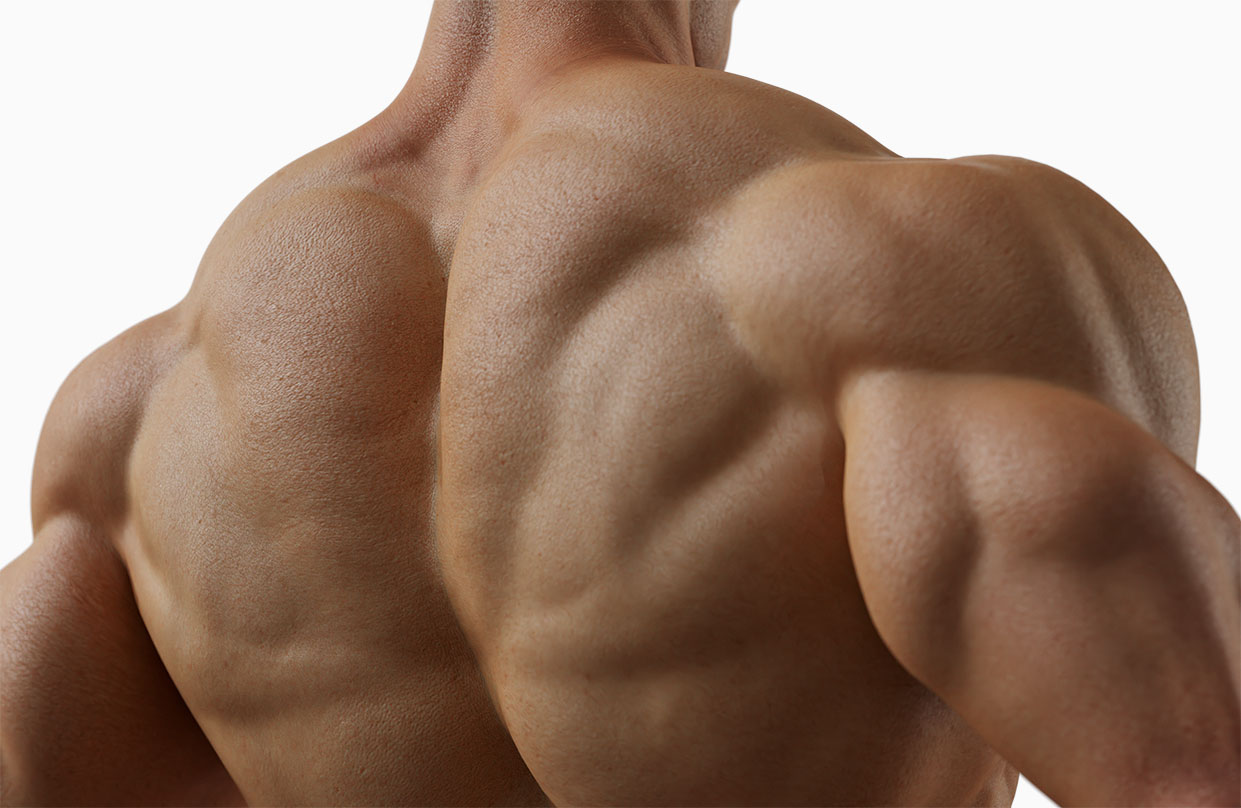 Texture Compatibility
This model shares the identical topology, UVs, and point order as all of our animation-ready body scans. Therefore, textures and meshes can be interchanged and morphed seamlessly with any of these models.

Zbrush ZTool

All poses come with the source Zbrush tool so you can export your own maps and use his as a basis for your own sculpts.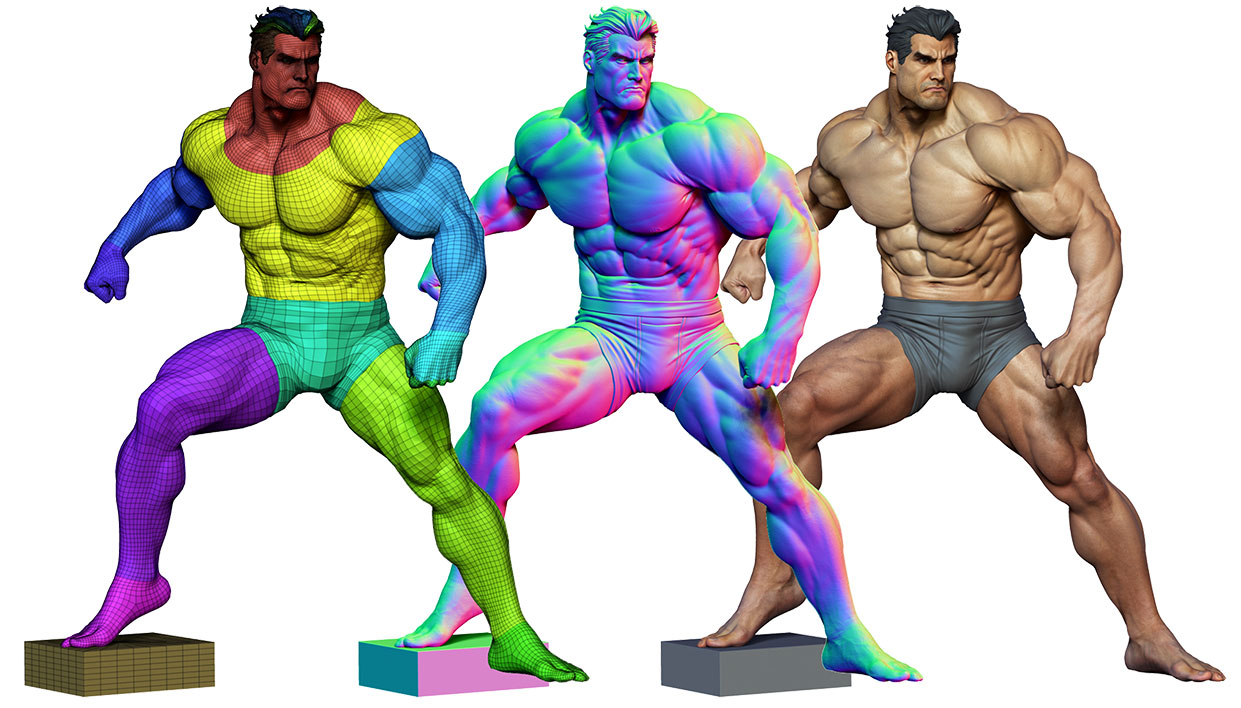 Open and closed hand layers
Each of the A poses in our collection now features an additional layer that enables you to manipulate the hands by opening and closing them to suit your needs.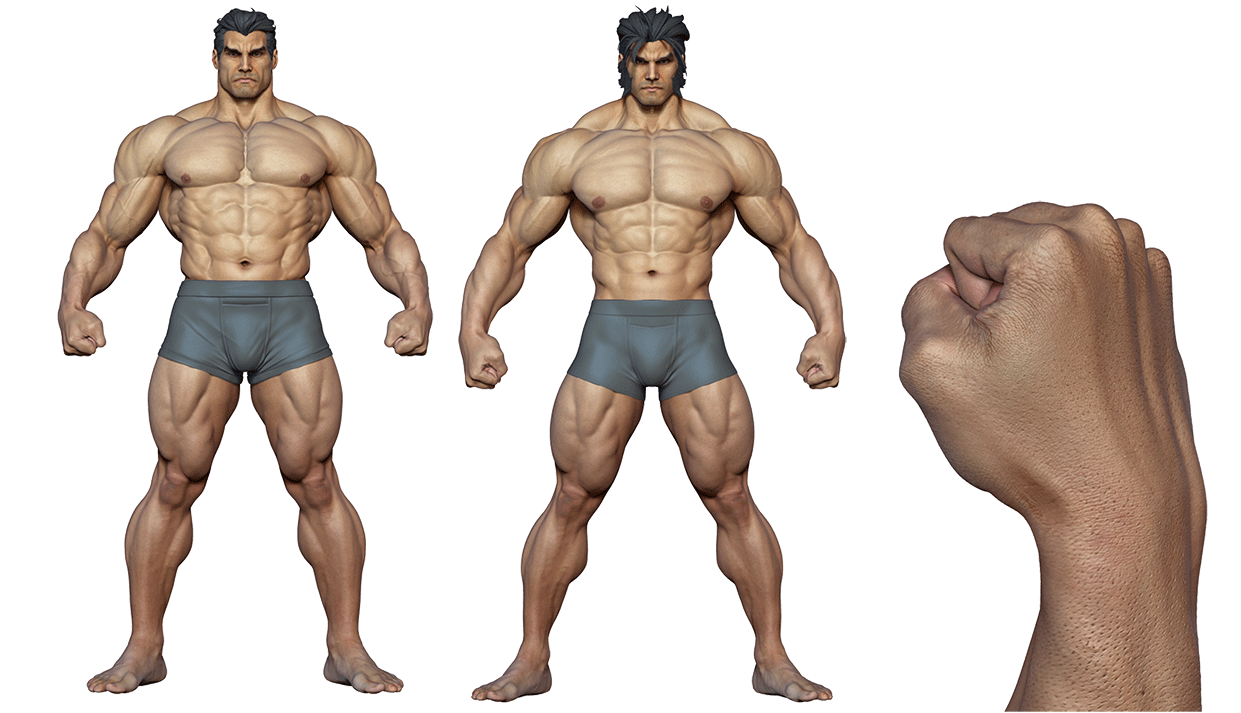 Zbrush Renders
Screen grabs obtained directly from the source ZTL files. All Ztools have 6 subdivision levels allowing you to export whatever maps you might need.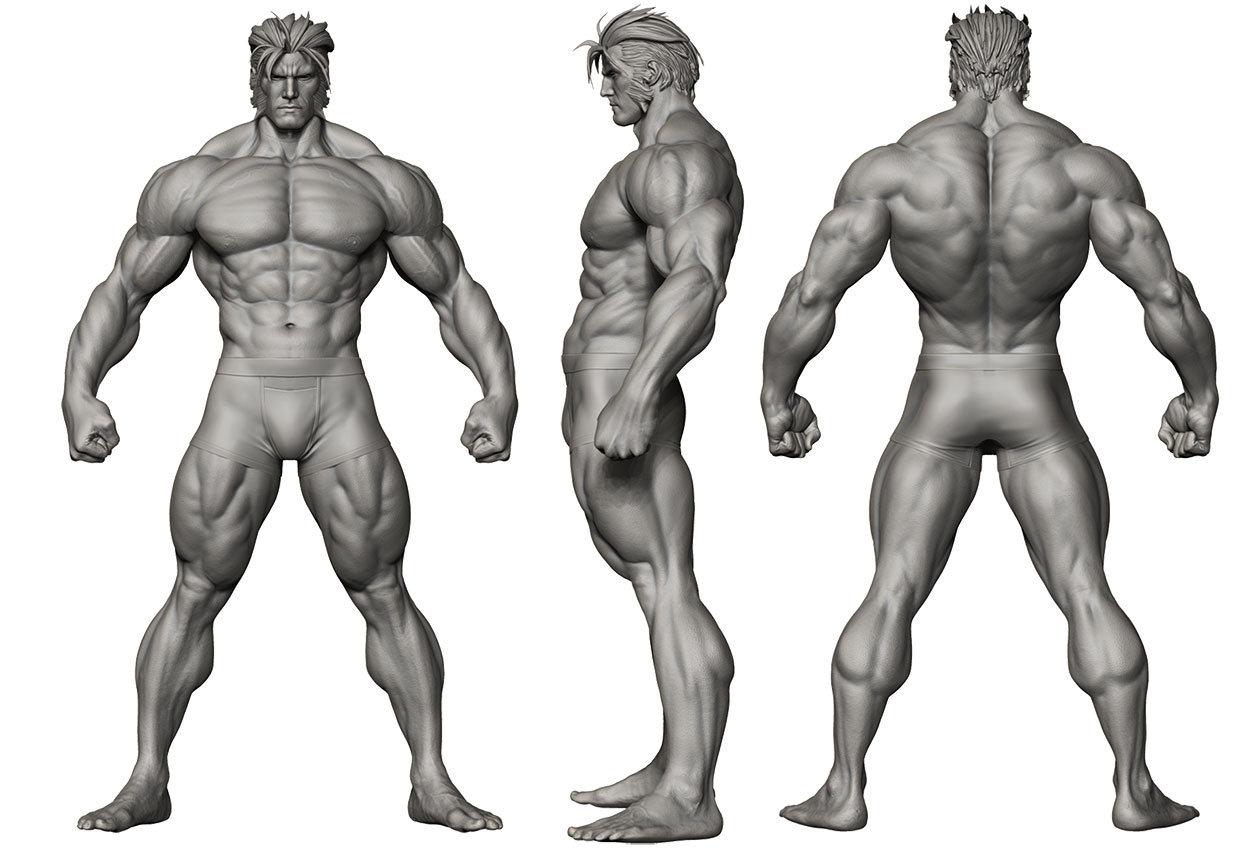 Marmoset Scene

We have included a fully functioning marmoset toolbag scene with the lighting, shading and cameras setup for you.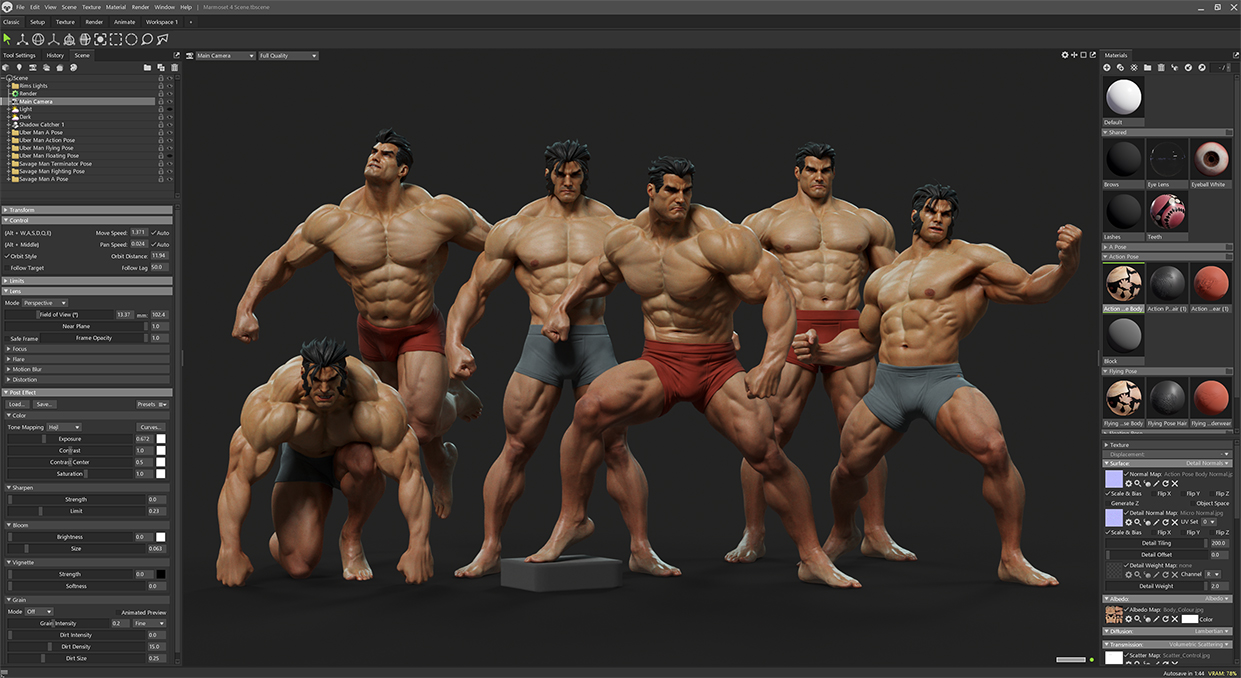 STL Files

Included in this pack are decimated STL files for all poses, facilitating a straightforward 3D printing process should you opt to do so.