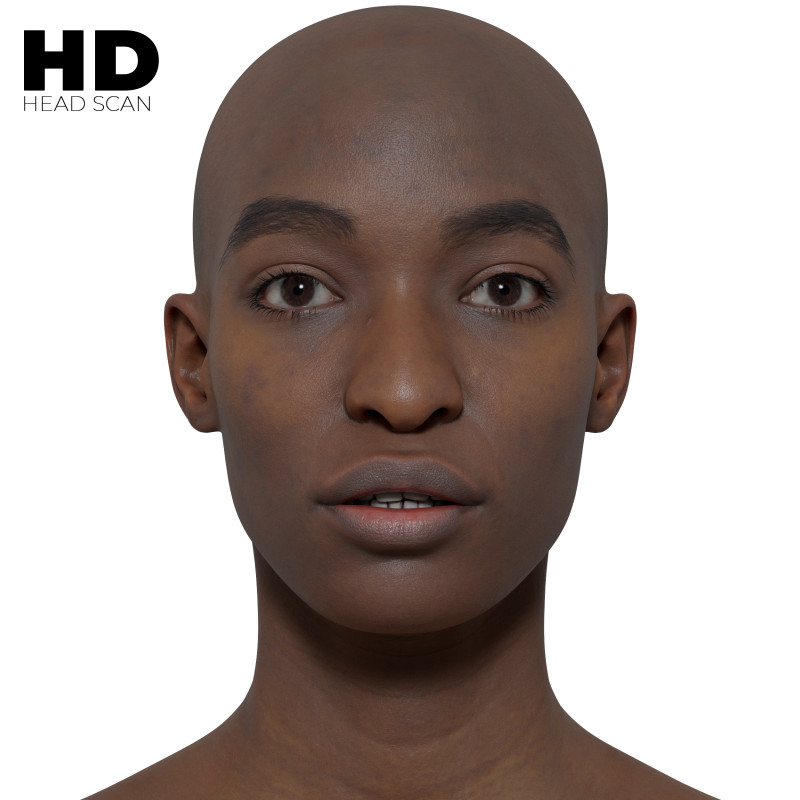 -55 %
HD Female 3D Head Model 12
Model:

HD Female Head Model 12

SKU:

HDFHM12
This HD female head scan was produced using our dedicated 120 camera head scanning rig. The model has been cleaned and post processed to a professional production ready mesh with high resolution details that will hold up even under extreme close ups with sub pore level details clearly visible in both the texture and geometry. We have included the source ZBrush files so that you can export your own maps or use the scan as a basis for another character. The data set also includes a real time Marmoset Toolbag 4 scene, the same one we used to do the renders below. The scene comes with all the lighting and shaders setup for you and is a great way to study a highly detailed realtime character render scene.
1 x 7 Subdivision level Zbrush tool containing the head eyelashes, eye brows, eye balls, teeth and tongue. (Requires latest version of Zbrush)
1 x Marmoset toolbag scene file with shaders and lighting setup (compatible with Marmoset Toolbag 4 only)
1 x Blender scene version 3.2.2
1 x Set of 16k uncompressed TGA textures
1x 16bit Tertiary forms displacement map (Pores and wrinkles displacement)
1 x Set of 8k JPG textures
1 x Set of exported OBJ files
1 x Set of exported FBX files
Download Size :: 3.13GB

Marmoset Toolbag 4 Render Scene
We've included a fully functional marmoset toolbag scene with the skin and material shaders all setup and working using the supplied 8k JPG texture maps.


All the renders show below are from the supplied Marmoset scene unless otherwise stated.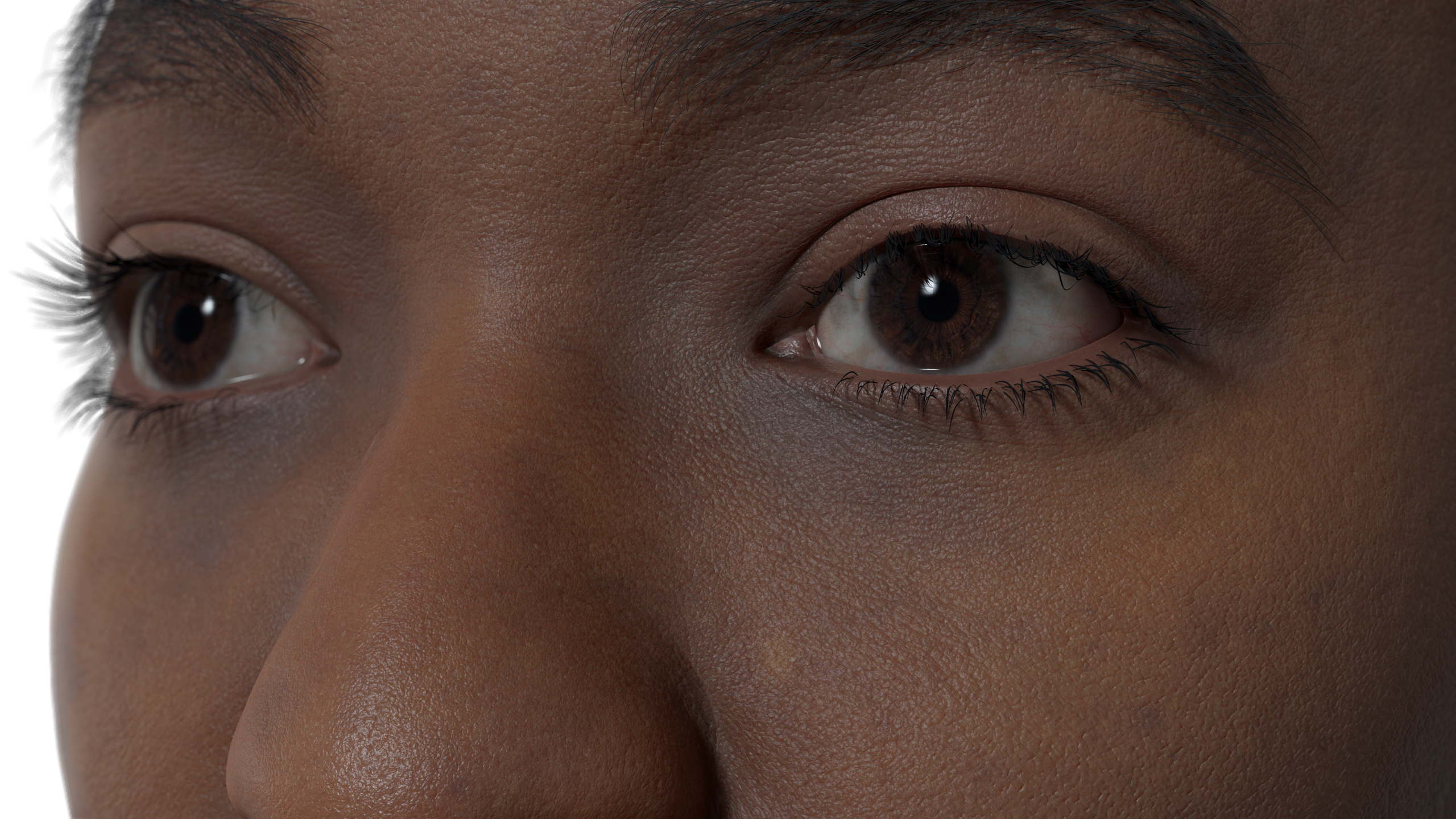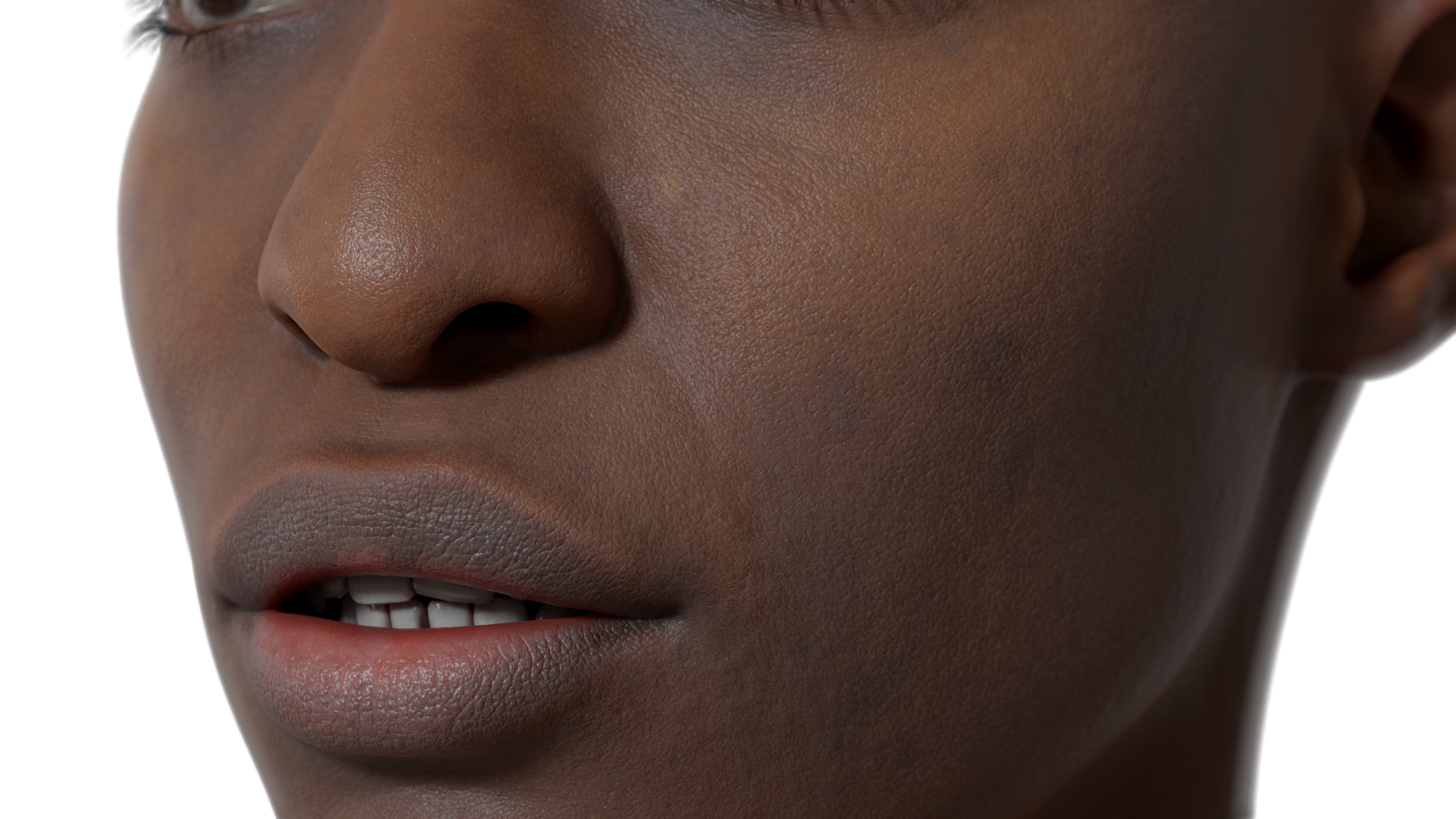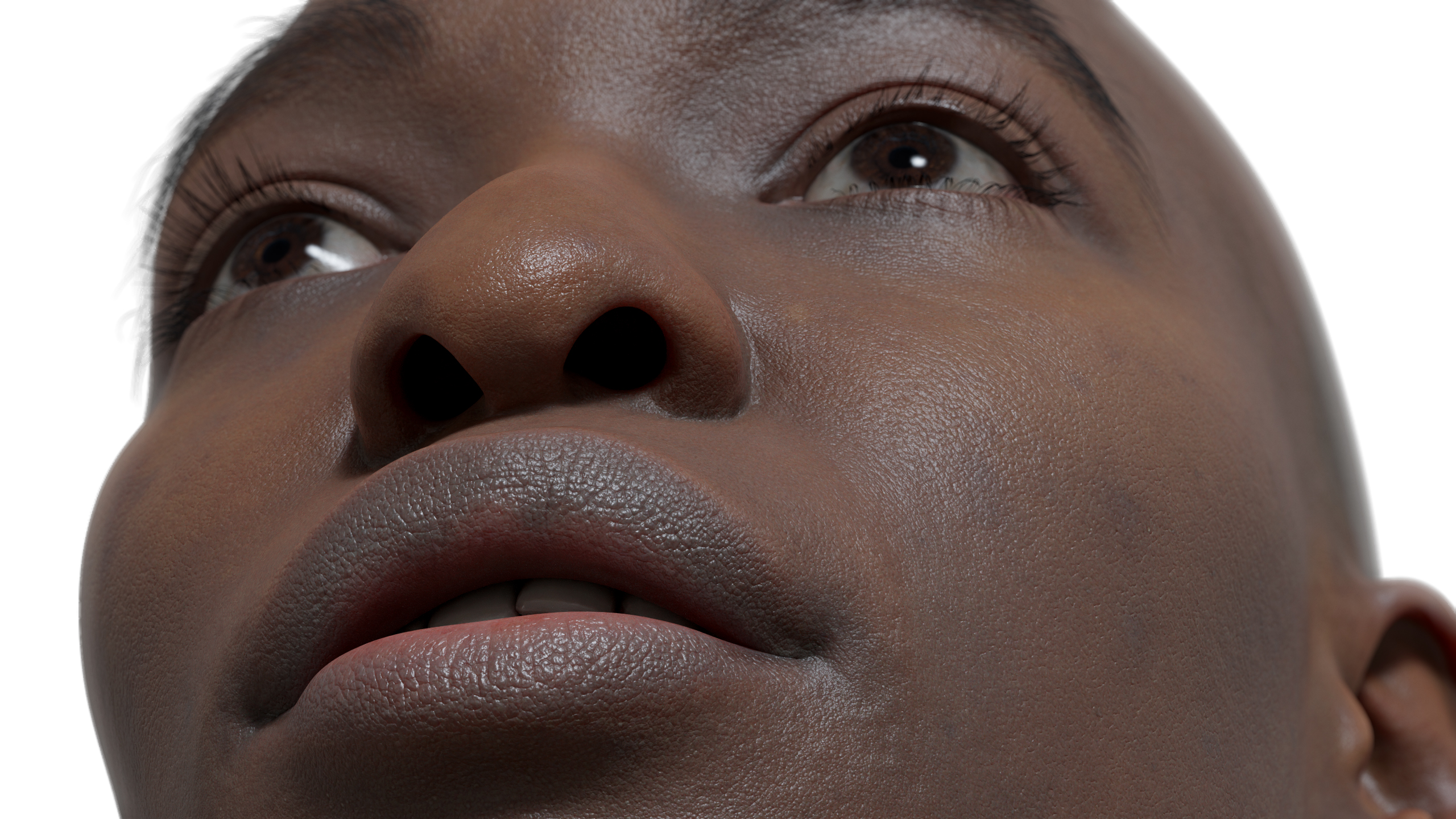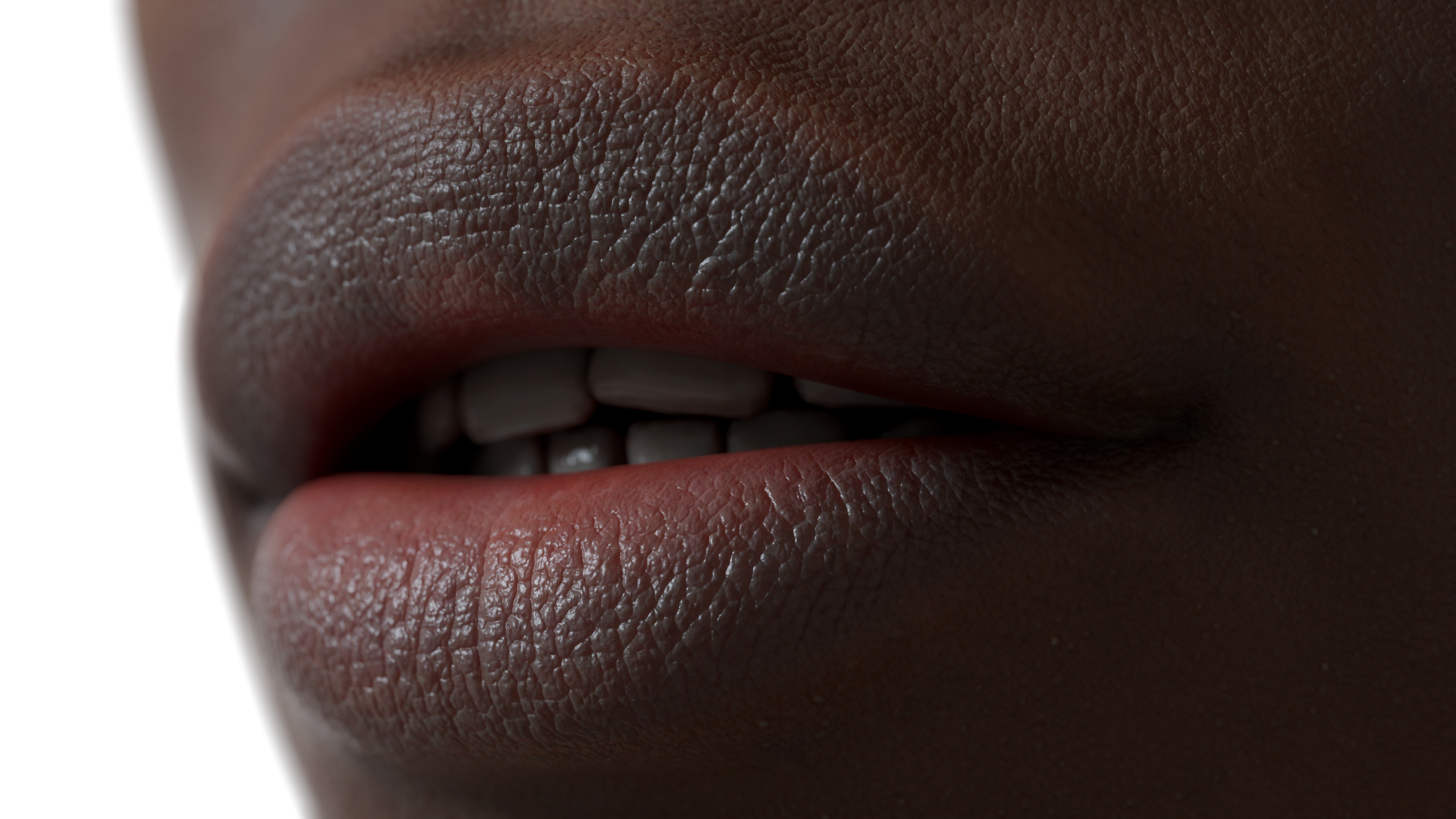 High Resolution Zbrush Source Files

The high res Ztool file comes with 7 Subdivision levels, with the highest being just over 50 million polygons. Having the source data available allows you to export your own meshes at a sub division level of your choosing as well as your own normal or displacement maps.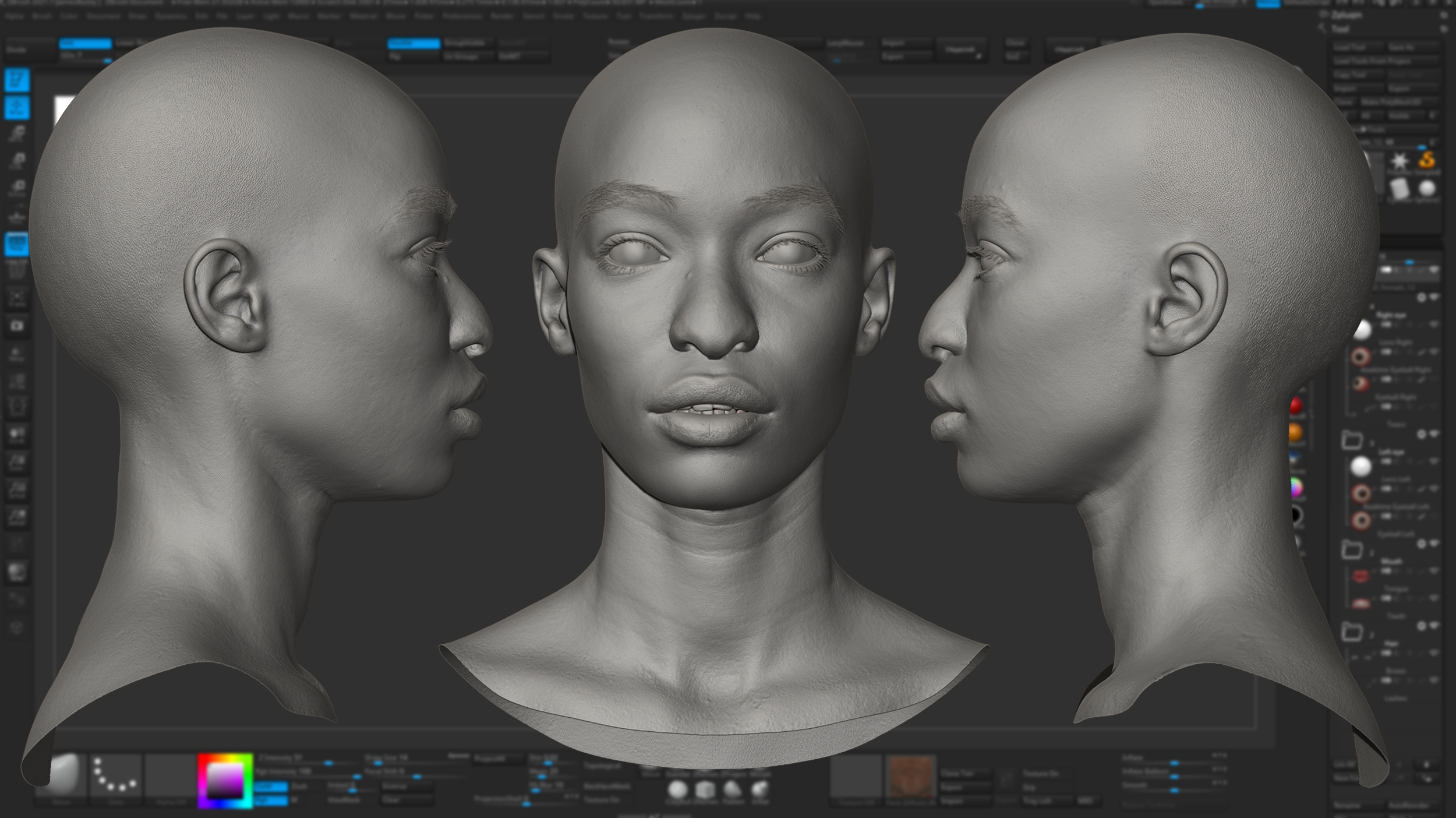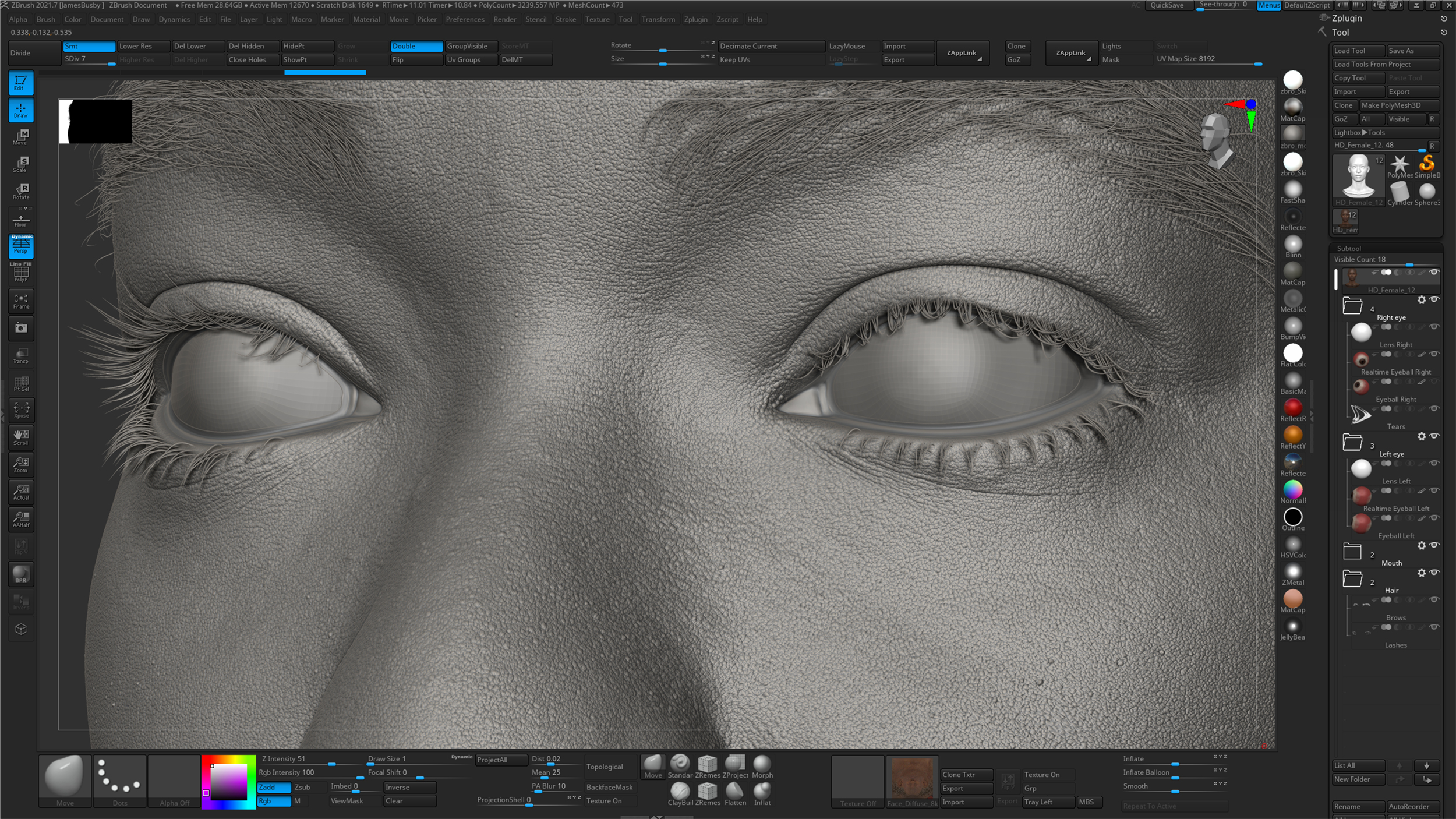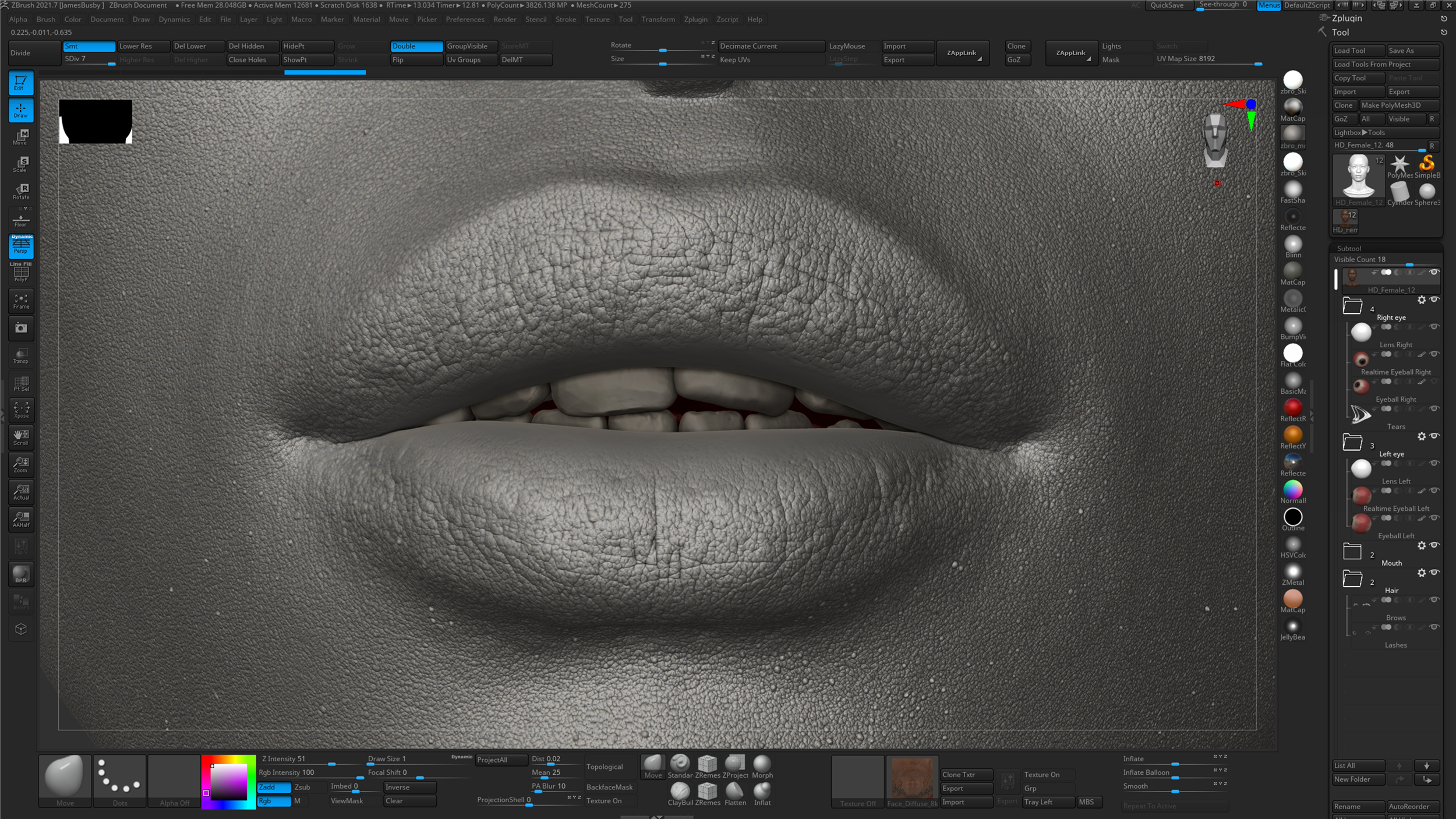 Retopologised head
Fully retopologised with clean usable topology and easy to select poly groups for the eyes and mouth, this head model could easily form the basis for another head sculpt.


Texture Maps
All our HD models include a full range of texture maps to cover all your rendering needs for both realtime and offline renders supplied as both uncompressed TGA and compressed JPG files for ease of use.








Scanned Teeth

We scanned a selection of real teeth casts in order to create the HD head teeth and tongue models.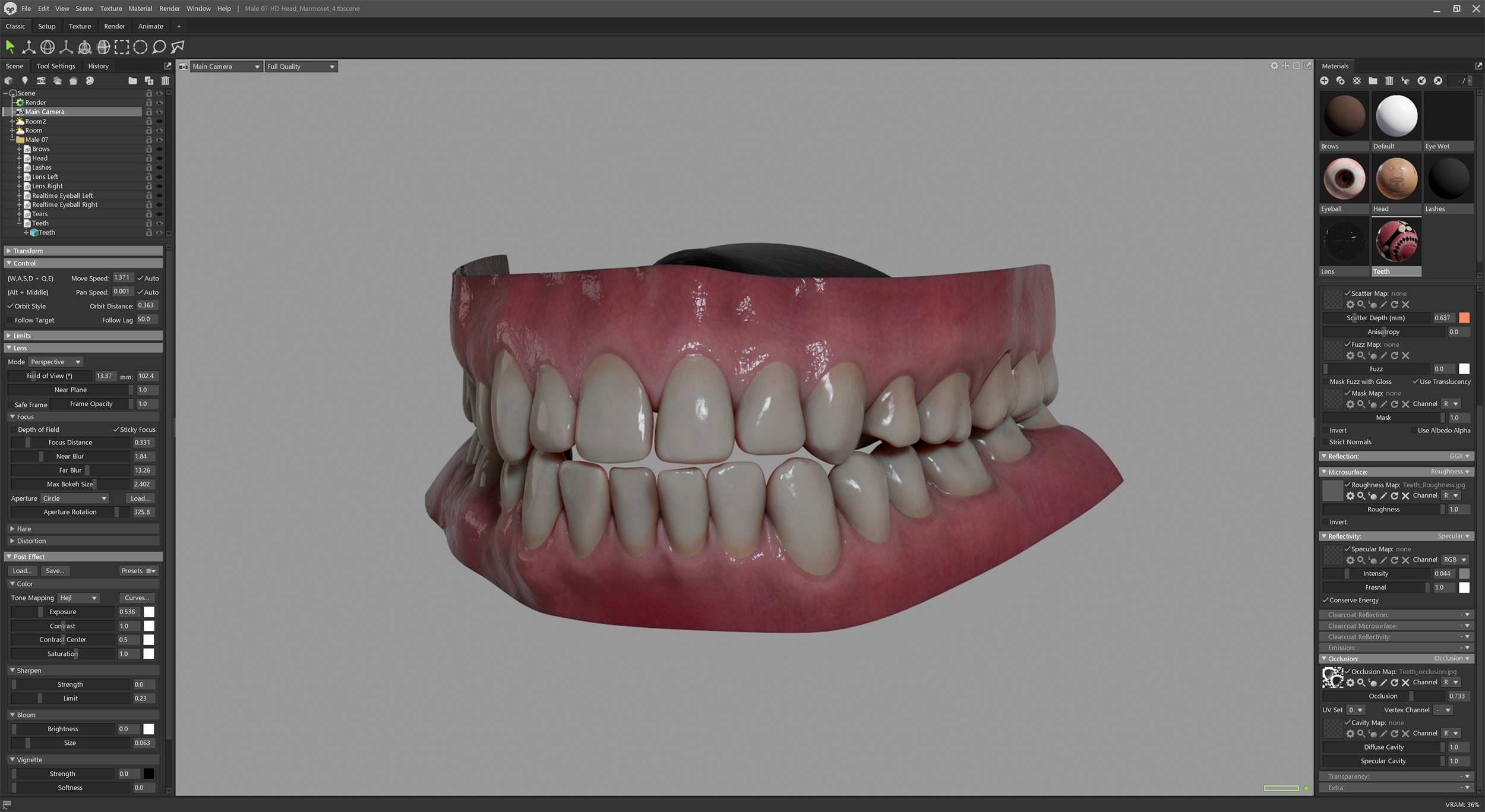 Blender Render Scene
Easy to use blender scene with skin shader and lighting set up and read to go.